By

Sarah Kingsbury
Updated 03/21/2020
People are asking how to put their emergency info on the Lock screen of their iPhones. If you have a medical issue such as a seizure disorder, cardiac condition, or similar problem that may leave you unable to communicate with medics and other first responders, it's important to have a simple method they can use to understand your situation so they can best help you. While a medical alert bracelet, ID bracelet, or even a medical ID card in your wallet may help in an emergency, there's one more tool you can use to ensure you receive the prompt care you need—your iPhone! Even if you keep your iPhone locked with a passcode or Touch or Face ID, it's still possible to have your Medical ID visible on your smartphone so that bystanders and emergency personnel can assist you in a medical emergency. Let's get started learning how to get the Medical ID on the Lock screen of your iPhone.
Related: Tip of the Day: How to Manually Enter Data in Your Health App
How to Add an Emergency Medical Card to Your Lock Screen on iPhone
Open the Health app.

 
 
Tap your profile icon in the top right.
Select Medical ID.


 
Tap Edit in the top right corner.
Toggle the Show When Locked button on.


 
Enter relevant information, such as your height, weight, medical conditions and allergies, and prescriptions.
When you're finished, tap Done.


Now anyone who is checking your phone while aiding you in an emergency will be able to access this potentially life-saving information by accessing the Emergency dial pad.
To Access Someone's Medical ID from the iPhone Emergency Screen:
Tap Emergency in the bottom left on the Lock Screen
Then tap Medical ID.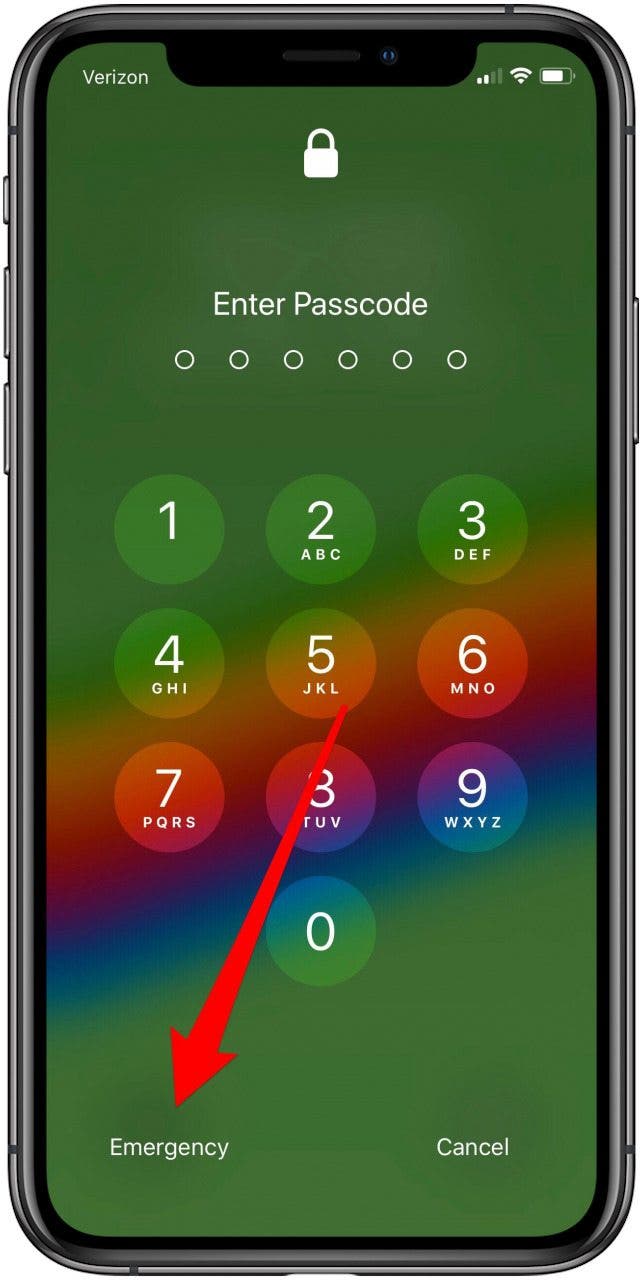 * This post is part of iPhone Life's Tip of the Day newsletter. Sign Up. *
Now, if the worst should happen, a good Samaritan will have the information they need to help you get medical attention. It's also good for your own reference, like when you need to tell someone your prescription list. This simple tip is a real lifesaver!