Learn How to Make a Memoji, Edit a Memoji, and Make Memoji Stickers, Plus What's New in iOS 14
By

Leanne Hays
Updated 07/29/2021
This article will tell you how to make a Memoji and all the features that are new with iOS 14. If you've ever wanted to create your own emoji, then you're going to have a lot of fun playing with Memojis, a feature introduced with iOS 12 and improved with iOS 13 and iOS 14. Think of Memoji as iPhone emojis that can be used in real-time as live, talking avatars in FaceTime or Messages, similar to Snapchat filters, but better. It's like being able to create your own Animoji, but not just any Animoji, Animojis of yourself or any character you dream up. You can design as many as you want, some for family, some for friends, and you can customize their features, hairstyles, accessories, and much more. These personalized and animated emoji faces can only be created on the iPhone X and later, since these are the only versions of the iPhone to incorporate the front-facing TruDepth camera. If you don't have or don't plan on buying a new iPhone, you'll still be able to receive Animoji and Memoji messages, although you won't be able to create them. As of iOS 13, even older iPhone are able to create and send Memoji stickers! Memoji stickers are like Memojis, but static with pre-set expressions and poses instead of recording movement and facial expressions. If you still want some of the fun of custom Memojis, check out this article about a free emoji creator app. Let's go over how Memojis work, so you can make your own avatar.
Related: How to Use Animojis on the iPhone (They're More Fun Than You Think!)
We've already gone over how to use emoji shortcuts, how to make a Memoji, and how to use the emoji keyboard. For more tutorials about how to use emoji, check out our free Tip of the Day.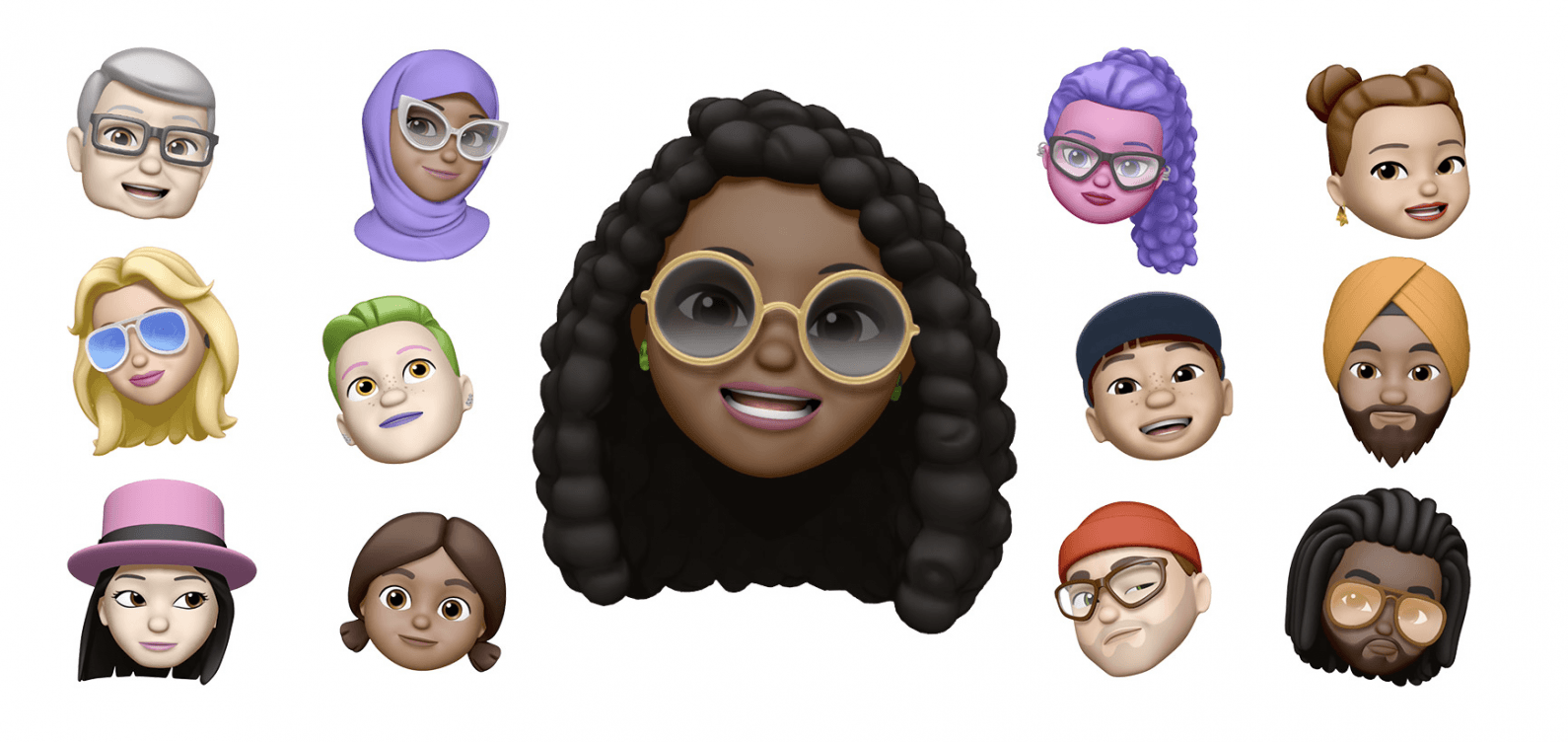 How Do Memojis Work to Create an Animated Emoji?
The Memoji feature works by using the TruDepth camera and facial recognition sensors in iPhones X and later, as well as the iPad Pro 11-inch or iPad Pro 12.9-inch (3rd generation). These features track head movements and facial expressions, even winks and tongue movements! These movements are recorded in sync with your customized avatar, then sent via the Messages app, or used in real-time for a FaceTime conversation.
Memoji Stickers
With iOS 13, Memoji enthusiasts gained the ability to use their creations as stickers, available on the keyboard in Messages, Mail, and other apps. Any iPhone that can be updated to iOS 13 or later, as well as any iPad that can run iPadOS, can also create Memoji stickers, although they can still only receive animated Memojis, not create them. 
New in iOS 14
iOS 14 is enhacing the Memoji experience by adding six new age options, sixteen new hairstyles, and other new features such as a face mask, reflecting the current time. Three new options are coming to Memoji stickers letting users send a fist bump, a hug, or a blush to their contacts.
How to Create a Memoji
To send a Memoji:
Open the Messages app.
Open an existing conversation or start a new one, then tap on the Memoji icon.


 
Tap on the plus icon to the left of the Animoji choices. You'll be directed through creating your first Memoji and be able to use it whenever you like in an iMessage or FaceTime.
When creating a Memoji, you'll start with a blank slate like the image below. You'll choose skin tone from a variety of natural and decidedly unnatural choices, and can also add freckles, blush, and beauty marks. 

 
 
Next, you'll get to pick a hairstyle and color...
Eyebrows, forehead markings, eyebrow piercings, lashes, eyeliner, and shadow...


 
Next, choose your Memoji's age and head shape, nose size and shape, any piercings, as well as mouth shape and color.
Choose ears, earrings, and even AirPods or hearing aids.


 
Finally, choose ears, facial hair (or not), eyewear, and headwear. 



 
When you're finished creating your Memoji avatar, simply tap Done in the upper right corner of your display. Now you'll be able to use your Memoji in Messages and FaceTime, even adding extra stickers and effects.
How to Edit a Memoji
Once you've made a Memoji, you may want to edit it later on, for example if you've gotten a haircut and want your Memoji to reflect this. To edit a Memoji just:
Tap the Memoji button in a text message.
Select the Memoji you want to edit.


 
Tap the elipses to the bottom left of your Memoji.
Tap Edit.


 
Once you choose edit, you will go through the same steps as creating a Memoji, but your original choices will be set as the default. You can also choose to duplicate or delete a Memoji from the same menu where you can choose Edit.

​For more step-by-step tips about your iPhone features, subscribe to our free Tip of the Day.