By

Mike Riley
Wed, 06/17/2020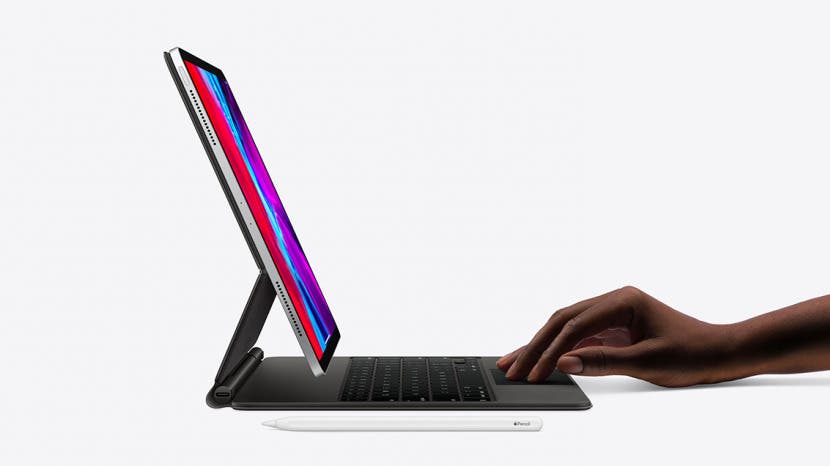 Next week at its Wordwide Developers Conference, Apple will share all the details about what we can expect from the newest versions of its software for the iPhone, iPad, Apple Watch, and Mac. While a majority of the conference keynote is expected to focus on iOS 14 improvements, there will also be dedicated time set aside to discuss its superset, iPadOS. Features in iOS 14 will be replicated in iPadOS 14, whith added UI improvements specifically for the iPad platform. Since Apple is rumored to be replacing Intel CPUs with its own custom ARM processors in future macOS-based laptops, the differentiation between macOS and iPadOS will essentially boil down to a legacy OS that doesn't support touch and a modern OS that does. Apple's recent addition of mouse and trackpad support in iPadOS makes it clear that Apple intends to make iPadOS the successor to macOS, and perhaps in a few years, the two operating systems will merge into a single unified next-gen OS. But for now, the incremental improvements we expect Apple to announce at this year's WWDC include the following. 
Related: WWDC 2020: All the Features & Devices We Expect to See at the Next Apple Event
iPadOS 14 Release Date
Apple is expected to announce the public release of iPadOS 14 some time in the second half of September 2020, although a beta version of the software should be available some time this summer.

Discover your iPhone's hidden features
Get one daily tip each day (with screenshots and clear instructions) so you can master your iPhone in just one minute a day.
Which Devices Will Work with iPadOS 14?
Apple is expected to allow these new operating system releases to run on the same iPhone and iPad hardware that run the current iOS 13 and iPadOS versions, with the exception of iPads using the A8/A8X chip such as the 2014 iPad Air 2 and the 2015 iPad Mini series. Compared to the few remaining Android tablets on the market, that's quite a long support term and one of the main reasons I continue to recommend iPads as the best supported tablet platform.
New Features & Improvements
In addition to all the iOS 14 improvements (see the iOS 14 Rumor Roundup article for more details), iPadOS will continue to see improvements in the full desktop browsing experience using Safari on the iPad, making it easy to forget you're surfing the web with tablet versus a macOS-powered laptop.
Expanded Mouse & iPad Accessory Support
iPadOS is expected to receive expanded mouse and keyboard support. This may include more easily discoverable trackpad gestures and additional support for third-party mouse and trackpad accessories. Smarter Apple Pencil detection, tip tracking, better palm rejection, and expanded third-party stylus support are likely too.
Augmented Reality
Apple is rumored to be working on custom QR codes that can act as triggers for AR scenarios. Imagine holding up your iPhone or iPad on a Apple-aware custom QR code mounted on the checkout counter at Starbucks visualize different types of coffee concoctions at Starbucks before purchasing. Or visiting a furniture showroom and placing that furniture in your living room with perfect dimensions with the help of Apple QR codes guiding and locking in the precise measurements.
App Development Comes to the iPad
The most impactful iPadOS 14 rumor is the ability to run Apple's XCode integrated development environment on an iPad. Official support for this would be huge, since doing so would no longer require iOS developers to have access to a modern Mac computer in order to develop iPhone, iPad, watchOS or tvOS apps. Since Apple is already expected to announce migrating from Intel to its own custom ARM-based processors for their future Mac laptop line, it makes sense for Apple to have Xcode running on ARM-based processors. Indeed, this could be a boon for developers, since it wouldn't require the painful, prolonged development cycle of testing on a simulator, then connecting an iPhone or iPad and hoping the code and UI elements execute identically on an actual device. Being able to see results on a real-world device as soon as the code is compiled would be a huge productivity boost for developers. It would also save their bank accounts and their backs by not having to purchase another Apple computer to lug it around in a backpack in order to code, execute, and debug natively compiled apps for iOS devices.
Other iPadOS 14 Improvements
I'd like to see gesture discoverability in the form of one-time tutorials or reminders for new users that demonstrate the less obvious advanced features that the iPad has to offer. For example, one obscure but incredibly useful iPadOS feature that continues to amaze my iPad-owning relatives and friends when I show them how it works, is Split View and Slide Over. Even though Apple has good documentation on its website on using these features, they only exist for people if they know intuitively how to access them. Indeed, gestures are the one area that have become so overloaded and obtuse on iOS and , that Apple may be rethinking how to streamline and simplify the overall touch screen experience.
One More Thing
While not directly related to iPadOS, Apple is expected to announce that its Mac-based laptops will be making a transition from Intel CPU's to the same ARM-based CPU's that power the iPad Pro. This dramatic architectural shift will be akin to when the Steve Jobs announced during the June 2005 WWDC the company's intentions to ditch the PowerPC CPU for Intel's x86 64-bit processors. This meant that developers would need to recompile and optimize their applications to run well before Apple's new hardware was set to release with the next version of the Mac operating system. Likewise, the move from Intel to ARM will prompt a similar sense of urgency as entrenched Apple applications like Adobe's Creative Suite, Avid's Pro Tools and Microsoft Office will need to optimize their programs to run in this new environment. While Apple will likely offer an emulation bridge, the experience will be substandard and will only be intended as a stop gap while companies with huge application codebases scramble to get their programs to perform reasonably well on the new hardware. It will take about a year for a majority of actively maintained Apple third-party macOS applications to make the transition. Once completed, people will no longer bemoan how Apple broke their favorite app or how the new chip architecture isn't as powerful as the Intel CPUs. The reason this news is pertinent to iPadOS is because it will bring both platforms closer together in terms of capability, performance, and software compatibility. It also means its quite possible that iPadOS and macOS will merge into a single AppleOS a few more iterations from now.