By

Leanne Hays
Mon, 06/01/2020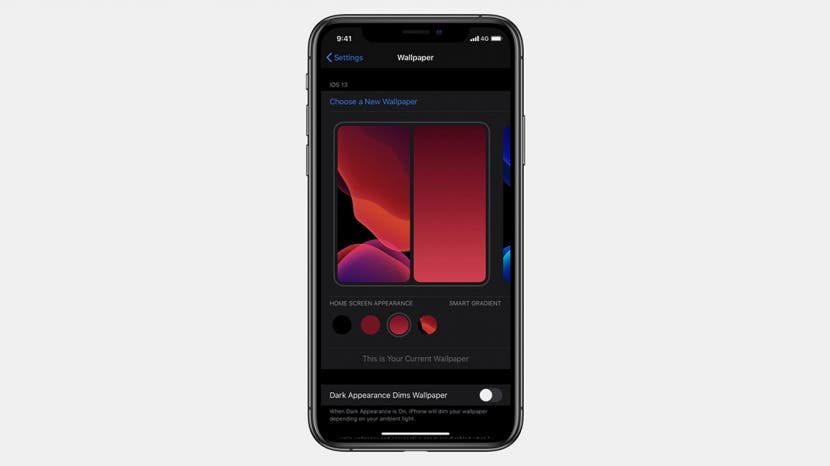 Apple announced the first version of iOS, Apple's operating system for the iPhone, iPod Touch (and formerly the iPad), back in January 2007, and at iPhone Life magazine we've been covering everything iOS related for almost as long. Starting with iOS 5, Apple has announced a new version of iOS each year at the World Wide Developers Conference (WWDC) and this year's virtual developers conference should be no exception when it comes to Apple's software announcements and our coverage of it. Don't want to wait until the big Apple keynote to find out what to expect from iOS 14? In this rumor roundup, we've got everything you should know about this year's new iOS, including expected release dates, compatibility, the possibility of 5G for the new iPhones, new apps, and improvements to classic, native apps. So read on.
Related: WWDC 2020 Apple Keynote: When & How to Watch the Next Apple Event
When Is the Next iOS Update Coming?
The first global, all-online WWDC is happening on June 22. The start time for the event hasn't been announced yet, but we'll post an update here once it is. The beta version of the iPhone operating system is usually available to developers after the conference, followed by a beta release to the public, and, finally, the official public release of the new iOS in the fall, when the new iPhones are announced. 

Discover your iPhone's hidden features
Get one daily tip each day (with screenshots and clear instructions) so you can master your iPhone in just one minute a day.
There's no way to know for sure which improvements and features Apple may include in the newest operating system, but here are some rumors and best guesses we've collected.
iOS 14 Compatibility
We're expecting that iOS 14 will be compatible with the same devices that can run iOS 13.
iPhone 11, iPhone 11 Pro, and iPhone 11 Pro Max
iPhone XS and iPhone XS Max
iPhone XR
iPhone X
iPhone 8 and iPhone 8 Plus
iPhone 7 and iPhone 7 Plus
iPhone 6s and iPhone 6s Plus
iPhone SE
iPod Touch (7th generation)
Performance Improvements
Besides offering cool new features, each new iOS brings security updates, and performance improvements that, hopefully, eliminate bugs present in previous operating systems. Sometimes, though, a new iOS can create issues. For example, many iPhone owners were dismayed to notice rapid battery drain after installing iOS 13, though this failing did improve with iOS 13.1 and beyond.  
So, what changes are we hoping and expecting to see this time around?
5G Support
Apple customers have been waiting for 5G capability to come to the iPhone; it's the most-anticipated feature of the 2020 line! What is 5G? 5G is the fifth-generation mobile network, and is slated to be the most reliable and high-capacity network to date, providing the best peak data speeds yet, and the ability to seamlessly connect multiple devices. One of the key features of 5G is its ultra-low latency, which will allow nearly real-time communication between not only mobile devices, but also other smart devices like factory tools, self-driving cars, and surgical robots.
Will this be the year that 5G support is included in the new operating system? The upcoming iPhone 12 line may be the first to have 5G capabilities, and it will require a combination of hardware and software support (which means users with older iPhones will not get to enjoy the benefits of 5G). The iOS 14 reveal will let us know if the software component to that equation is in place. 
Widgets on the Home Screen, Plus Easier App Management
Most people have dozens, if not hundreds, of apps on their iPhones, and it can take a while to find a particular app just from its icon. 9to5Mac found a bit of leaked code that indicates this problem may resolve with iOS 14. Apparently, Apple has been toying with the idea of offering a list of installed apps with different sorting options on the iPhone's Home screen, or a new screen, similar to that on the Apple Watch. To make this feature even more convenient, Siri will offer smart suggestions for apps based on location and time of day.
9to5Mac reports that dynamic widgets are finally coming to the Home screen. iPhone users will be able to move the widgets around the screen, just like apps. This feature might not be quite ready this software upgrade, so expect it for iOS 15 if it's not introduced this year.  
New iPhone Wallpaper Options
9to5Mac has found code indicating iOS14 will organize wallpaper into defined categories, so they're easier to browse through.
Twitter user DongleBookPro reports that iPhone users will be able to add their own photos to wallpaper collections, and choose between a flat, blurry, dark, or color gradient version of each wallpaper for their Home screen.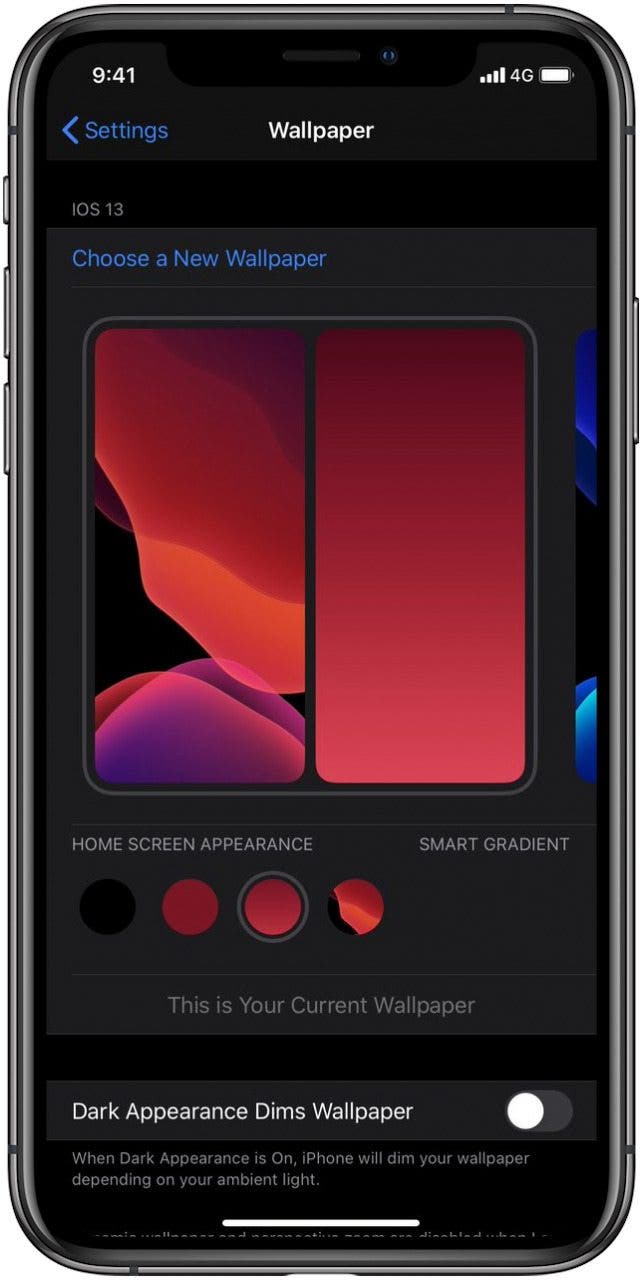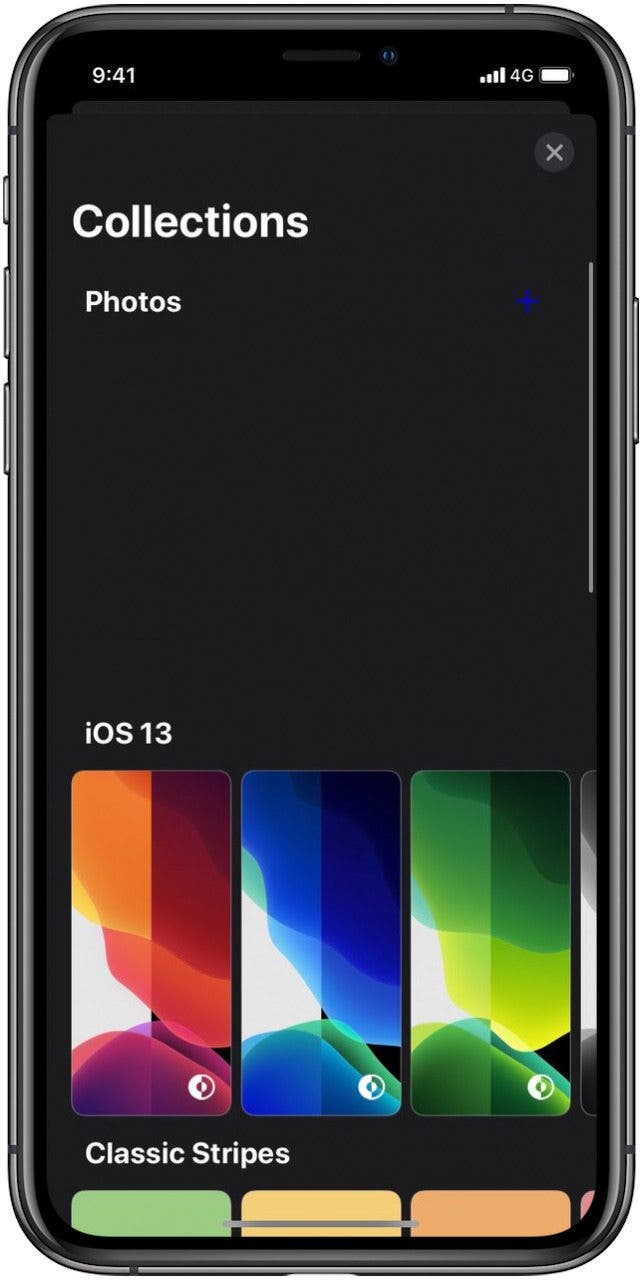 Image credit: DongleBookPro
Third-party wallpapers may also become available, right through the Settings app. Lastly, wallpapers are coming to CarPlay at last, and will automatically switch between Light and Dark modes, just as with the iPhone and iPad.
Expect Upgrades to Maps, Messages, HomeKit & More
Apple Maps
The native Maps app is going to give us more information about Apple Stores and Apple Authorized Service Providers (AASP) once iOS 14 rolls out. Details will include the availability of Genius Bar services, including hardware repair, and whether or not stores offer trade-in credit. Our in-office wish list includes the hope that Maps will provide more details in the "Near Me" search results, but that isn't looking likely at this time.  
Sample Apps Before You Buy
A rumored feature called Clips will enable users to scan a QR code and sample content from third-party apps prior to installation. This way, rather than relying on App Store descriptions or reviews,  prospective buyers can test portions of apps and decide to purchase, or not, based on their own experience.
HomeKit Security & Lighting Improvements
Currently, HomeKit lighting can change color temperature using manual or scheduled controls. 9to5Mac reports that, with iOS 14, HomeKit lighting will gradually and automatically shift from cooler daytime colors to warmer light in the evening hours. 
HomeKit security cameras gain new capabilities with the new operating system, as well. The software upgrade will enable smart cameras to detect people and use facial recognition to identify them. This will allow individual-based Notifications as family members enter and leave the home. 
Messages App: Mark Messages as Unread, More
MacRumors reports that Apple is planning several convenient, new Messages features. The first of these is the ability to tag group chat members with an @ symbol. This would solve the perennial issue of overwhelming group message notifications, as users should be able to hide alerts except when they're tagged.
Another potential change we'll all appreciate: retractable iMessages. We've all texted something we wish we could take back, and now, MacRumors reports that we may be able to. The downside is that both parties will see when an iMessage has been erased, and the option may only be available for a short time after each message is sent. 
Also on the horizon, typing indicators for group Messages, and the option to mark the last message in a text thread as Unread, even after you've opened it. We've always been able to do this in the Mail app, and it's a great way to mark a message unread, so you remember to go back to it. 
A few more Messages updates from our wish list: better-organized emojis and cross-platform emoji support for Android and iPhone. Currently, iPhone owners can send emojis to each other that may not translate to Android phones, instead showing up as a question mark in a box. Can iOS 14 fix this issue?
Caption Images in the Photos App
Here's one from our wish list. The Photos app is already helpful for organizing pictures, what with the ability to make photo albums, slideshows, and more. What would be really helpful, though, is the ability to name and caption individual photos, so that all the details surrounding each picture can be recorded. 
Rumored New iPhone Apps
Fitness Tracking App
Apple has a native app for just about every need, and it looks like the tech giant is about to check one more box. MacRumors revealed that a workout app, which will be called Fit or Fitness, is included in iOS 14. The new app is expected to work with the iPhone, iPad, Apple Watch, and Apple TV. Fitness is rumored to offer workout videos that include stretches, running, strength training, cycling, yoga, and more. The Apple Watch will track workouts, as usual, and the data will be shown on paired Apple devices and logged in the Activity app as before. 
Augmented Reality (AR) App
2017 marked the introduction of Apple's augmented reality developer's platform, ARKit. AR efforts aren't limited to outside developers, though. 9to5Mac has a source that claims Apple is unveiling a new augmented reality app with iOS 14. The app is designed to give iPhone users more information about their environment via tags similar to QR codes. Customers at places like Starbucks and the Apple Store will be able to use the app to learn more about products, features, and prices. 
What's on Your iOS 14 Wish List?
What improvements are you hoping to see from Apple's new operating system? Have you heard or read about any rumors I missed? Let me know in the comments.
For more ideas and information about using your Apple devices, check out our free Tip of the Day.