By

Rheanne Taylor
Updated 01/03/2019
Apple's iOS Photos app has a few default photo albums that automatically organize the photos you have on your iPhone. But what if you'd like to create a new photo album? Or perhaps you'd like to organize those photos into albums that make sense to you. Thankfully, your built-in Photos app does just that, allowing you to place your pictures into specific albums that you create yourself. Here's how to create a photo album on your iPhone.
* This post is part of iPhone Life's Tip of the Day newsletter. Sign Up. *
Related: Get Those Photos off Your iPhone and onto a Computer (Mac, PC, and iCloud)
You can create various photo albums in the Photos app depending completely on how you'd like to organize your shots. Let's say you want to create a photo album for your favorite macro shots. To do this: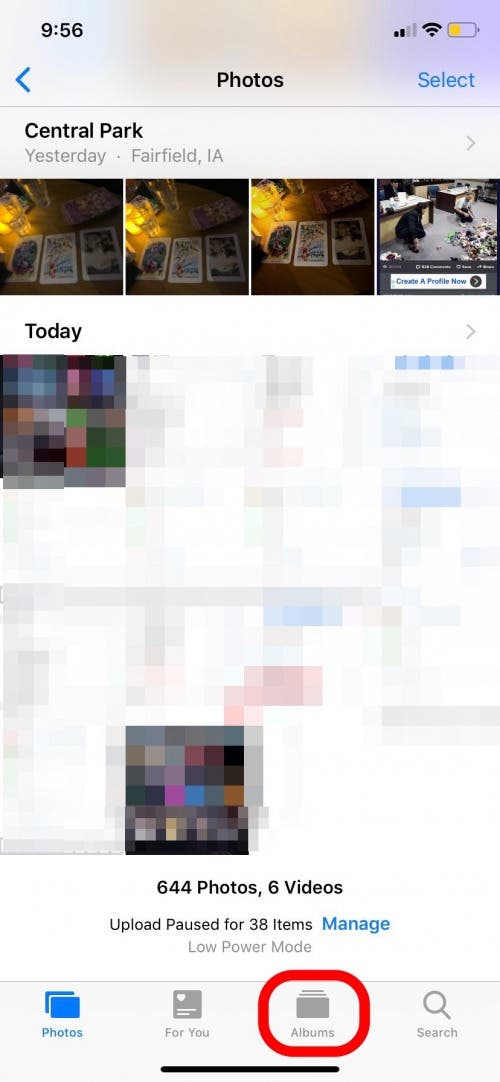 Select either New Album or New Shared Album.
Give your new album a title you like and tap Save.
You can now select photos to add to the new album and tap Done when you're finished. Or, tap Done and add photos later.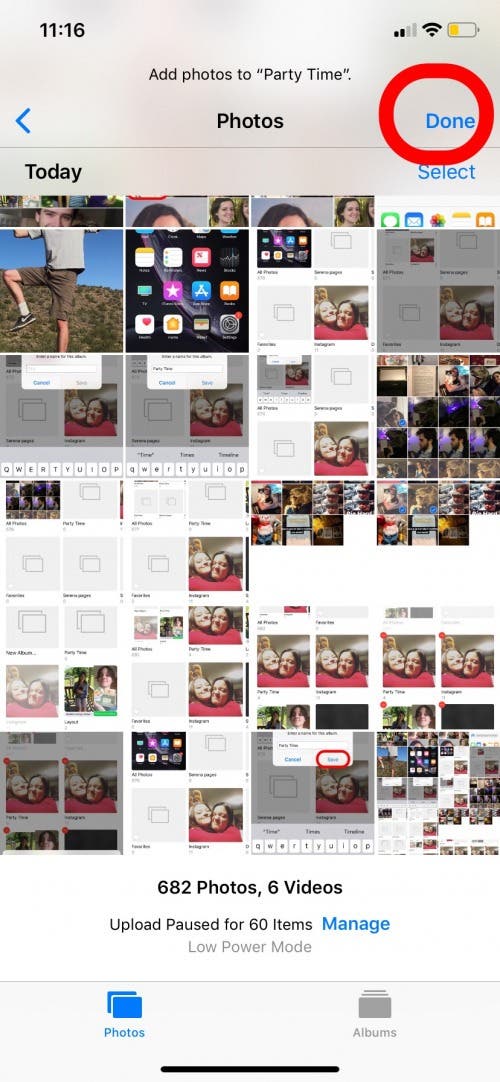 Your created album will now appear in the list of your other albums.
How to Add Images to Your Photo Album (in the future):
Open the Album with the images you want to add to a different Album.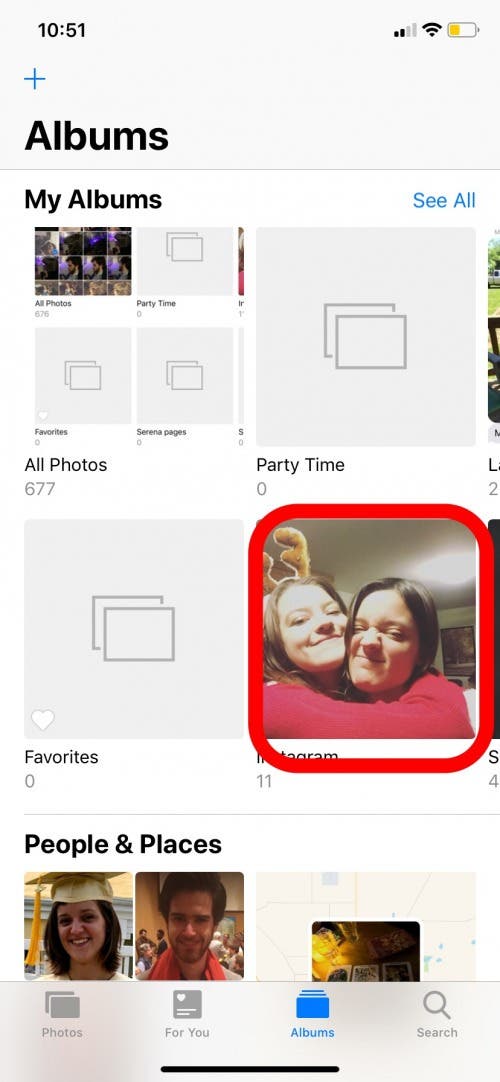 Tap the pictures you want to add. Then tap Add To, and select your desired album. Your photos are now in that album.
How to Delete a Photo Album:
In the Photos app, navigate to Albums.

Tap Edit in the top right corner.
Tap the red circle on the album you want to delete.
Now you can add photos to a new album. Have fun organizing your photos!