By

Conner Carey
Updated 07/25/2018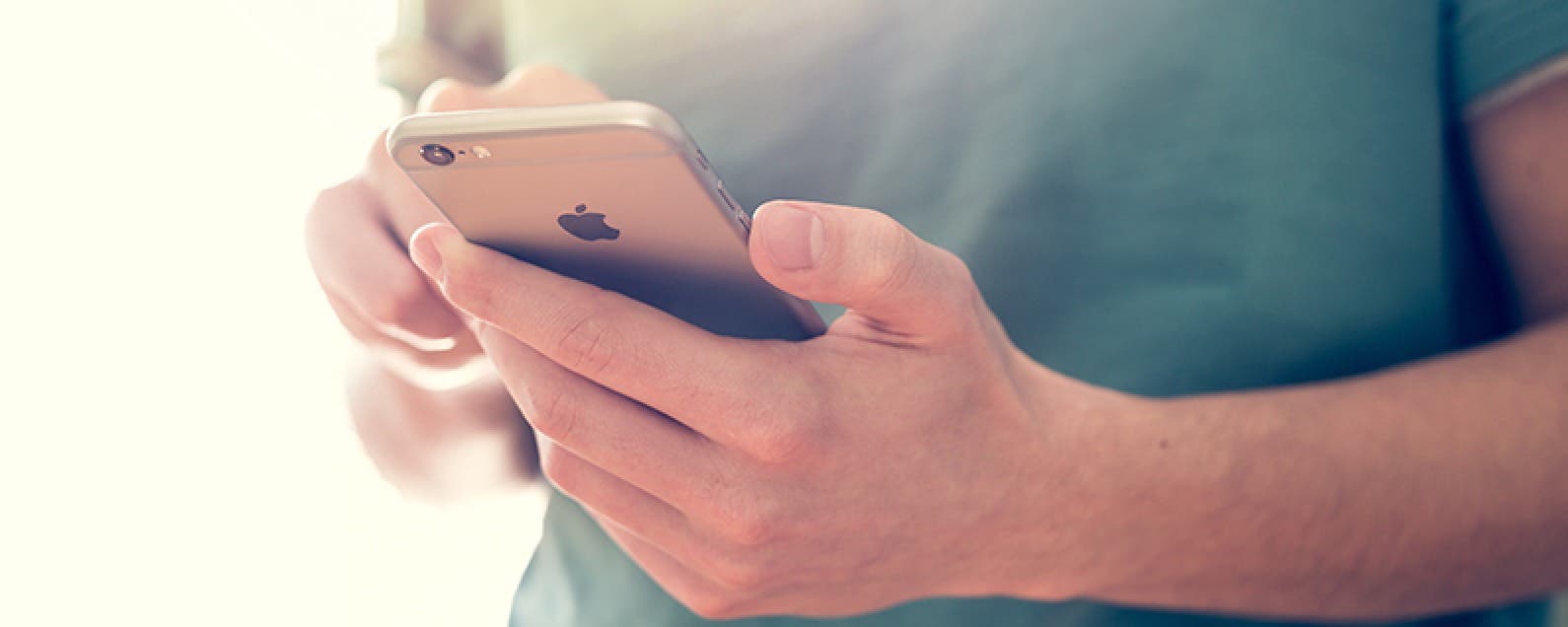 * This post is part of iPhone Life's Tip of the Day newsletter. Sign Up. *
If you're looking to learn how to save a GIF on you're iPhone, you've come to the right place. Saving and sharing a GIF on iPhone is easy to do; and once you learn, you can save all the funny GIFs from Tumblr or Twitter that you want. What is a GIF? It's a short moving picture on a loop; it's also called a moving meme and is popular across many platforms including Facebook, Twitter, and Tumblr. You can download, save, and share a GIF easily on your iPhone; however, you can also use an app to start your collection of GIFs. We'll go over both methods of how to save a GIF on iPhone below. We'll also cover how to download GIFs and share them via Messages, email, Facebook, Tumblr, and Twitter. And good news, if you're learning how to download gifs on an iPhone running iOS 11 or later, this article has been updated!
Before iOS 11, saving a GIF on iPhone was easy but the animation appeared as a still photo in the Photos app. In iOS11, when you download a GIF to your phone, you can view the moving pictures in the Photos app. With iOS 10 and iOS 11, you can share GIFs that you've saved or downloaded just as easily as a photo or video. Some social platforms accept the GIF format, which means you can post GIFs to Facebook, Twitter, and Tumblr; Instagram, however, does not currently support GIFs (though you could upload one in video form). Okay, let's jump into how to save a GIF on iPhone.
The above video is a preview of an iPhone Life Insider Daily Video Tip
How to DownloadGIF to iPhone with iOS 10 or Later
If you have an iPhone with 3D Touch:
Press into the gif; this will activate 3D Touch.
When it pops out, swipe up.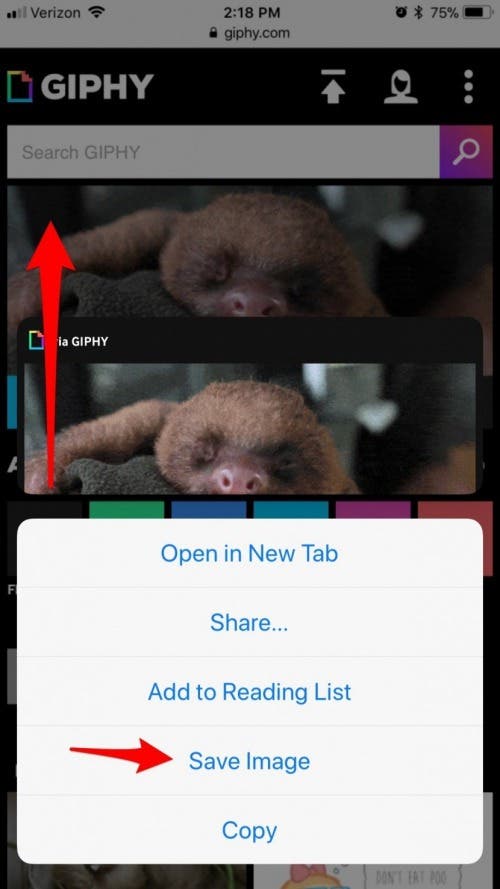 If you have an iPhone without 3D Touch:
Tap and hold the image.
Tap Add to Photos.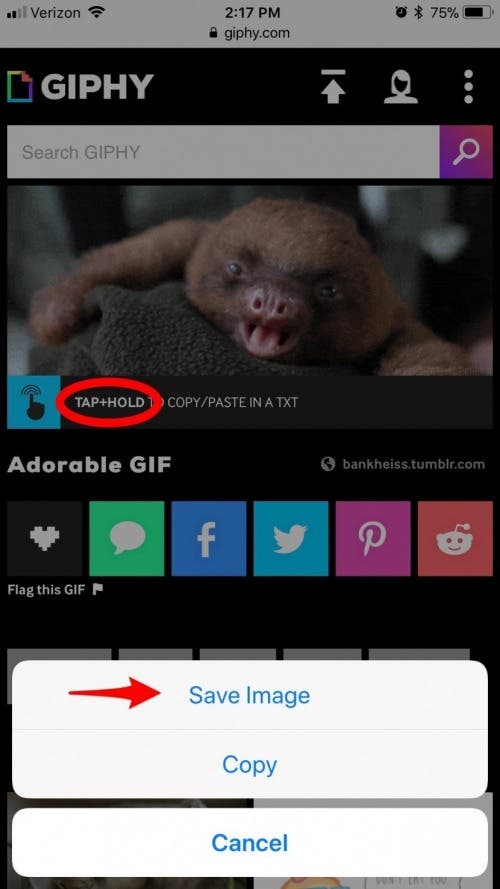 The only big difference between downloading GIFs with iOS 11 and saving gifs with iOS 10 is how the GIF appears in the Photos app. With iOS 11, the Photos app finally supports GIF files, which means you can see the animated gif in the app, whereas previously you could only see it as a still photo.
Alternatively, you can download a GIF app that will allow you to find, save, and create a collection of your favorite GIFs. If you don't want your GIF addiction taking up space in your Photos app, this is a great option. It can also be a way to find GIFs that wouldn't necessarily be on big GIF sites such as Giphy but can be found in the wide world of Tumblr or Reddit. This is for the dedicated GIF collector.
My choices for the best GIF apps are GIFwrapped and GifPlayer Free. GifPlayer is nice for finding rarer gifs from sites like Tumblr, Reddit, and more. But you'll notice that when you search on some sites, it's not clear how to save the GIF. GIFwrapped, on the other hand, doesn't allow you to visit different websites within the app, which limits your GIF discovery in some ways but makes it easier to save GIFs overall. Both apps allow you to save the GIFs you've found to your in-app library. We'll use GIFwrapped for our example, but the process is basically the same for both. 
To Save a GIF from Using GIFwrapped (Free):
Find the GIF you want to save to the app.
Tap and hold the GIF.
Select Save to Library.
If you already know that you want to share the GIF you've found, you can also tap Share Image to directly share it with friends.
How to Send GGIFs Via Messages, Mail, Facebook, and Twitter
If you have a GIF saved to your Photos app, you can easily share it with friends via the Messages app. You can also share a GIF on Facebook, Tumblr, or Twitter. If you're running iOS 10 or earlier, the GIF will appear as a still photo in the Photos app. But once you've sent the GIF, it will reanimate. If you're using iOS 11 or later, the GIFf will already be animated in the Photos app. To share a GIF:
Find the gif you want to share in the Photos app.
Tap the Share button.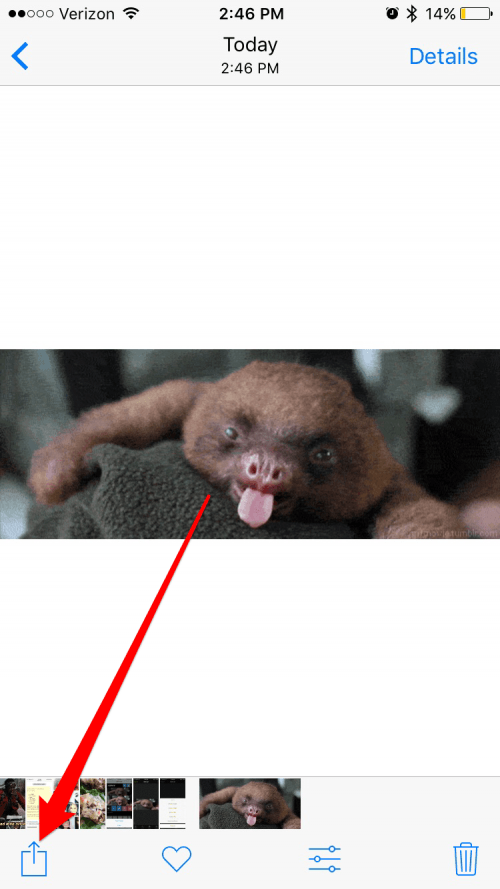 Select how you want to share the GIF: Message, Mail, Facebook, Facebook Messenger, Twitter, Tumblr, etc.
For example, tap Message and choose who to send it to.
Tap Send, which is an up arrow in iOS 10 or later.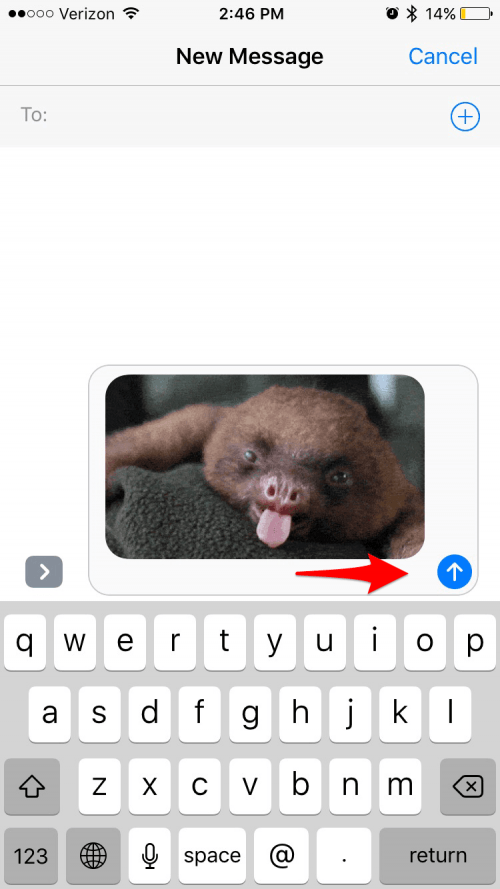 Here's the sloth GIF we used in most of the examples above:
Top Image Credit: guteksk7 / Shutterstock.com