Apple's Health app is paving the way for health breakthroughs never before possible.
By

Hal Goldstein
Updated 02/14/2023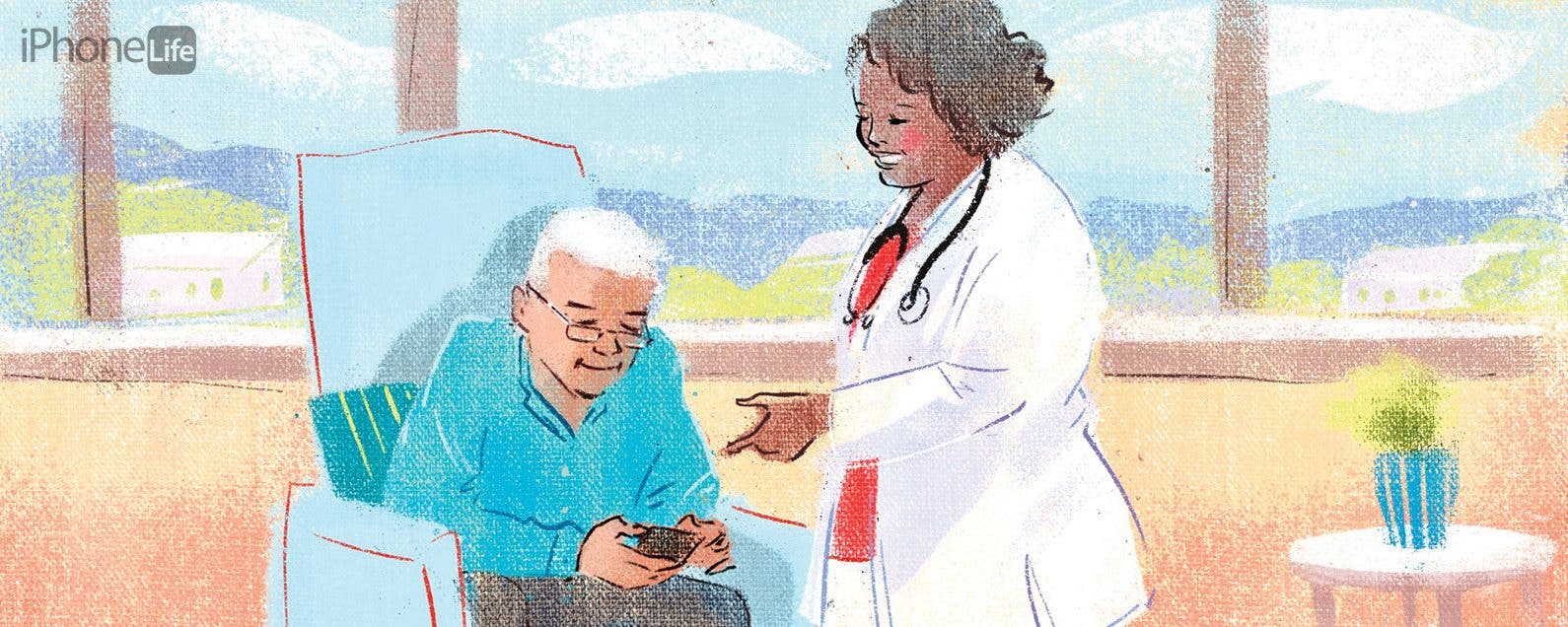 I recently decided to use the iPhone's built-in Health app as the centralized depository for all my health data. Though it was unwieldly at first, I soon tamed the app. Below are my findings.
The not-obvious place to start is the Profile page. You can access it by tapping your photo or initials on the upper-right corner of the app. After entering basic health information in the Health Details and Medical ID pages, I connected the Health app to my health care providers' patient portals. Content such as blood tests and medications automatically flow to the Health app Summary page. Other information, such as upcoming appointments, requires tapping a link to a chart's web page. For more iPhone health tips and tricks be sure to sign up for our free Tip of the Day newsletter.
The Health app lets me connect to thousands of health-related apps and devices. I connected two Bluetooth devices, a scale, and a blood pressure monitor. Now, my daily weight and blood pressure readings automatically appear on the Summary page. I can modify the settings for any connected app from my Profile.
Next, I used Edit to customize the Favorites section. By touching the All tab, I counted 13 categories with over 150 displayable subcategories. Subcategory examples include things such as Exercise Minutes, Steps, Swimming Strokes, Body Mass Index, Cardio Fitness, Nutrition (39 subcategories ranging from Magnesium to Vitamin D), Sleep, Acne, Heartburn, and more. I recommend deciding what health factors are important to you, and searching for devices and apps that connect to the Health app. You can find Apple-recommended apps sprinkled throughout the subcategory pages, too. It is also possible to enter data directly into any subcategory by tapping, "Add Data." For my Favorites, I selected weight, blood pressure, sleep, steps, and walking steadiness.
The Summary screen also offers Show All Health Data, which includes data from portals. Trends and Highlights displayed by the app are based on Apple's machine learning algorithms.
Using the Sharing tab, you can share any data in Health with health professionals and certain loved ones. Only those saved in Contacts who have iPhones running iOS 15 can receive data. I selected my wife, and the Health app menu guided me to choose which data to share. My wife accepted the invitation from her Health app and now sees my information at the top of her Health app Sharing page and through notifications.
There is also a link to share data with a doctor, but search did not reveal either of my Iowa health facilities. Many health institutions can export data to the Health app but are not yet ready to receive data.
Finally, I allow anyone with my iPhone to access my emergency health information. From the Summary page, I tapped Review Medical ID Access and followed the prompts until I enabled Show When Locked. To access Medical ID information from the passcode screen of another's iPhone, use the Emergency link in the lower left to display the Medical ID page. My Medical ID includes medicine allergies, that I have a pacemaker, and emergency contacts.
The Health app is available on the iPhone, iPod touch, and Apple Watch but not the iPad, Mac, or PC. The Apple Watch contains sensors and, with the proper apps, can record heart rate, exercise data, sleep data, meditation, and many other stats. In the coming years, expect the Apple Watch to be able to monitor diabetes, blood oxygen, fertility, sleep, and body temperature.
Sharing health data with Apple will help all of us. When machine learning makes use of the vast amount of new data available, we will inevitably see health breakthroughs never before possible.
Illustration by Mikaila Maidment, mikailamaidment.com