By

Becca Ludlum
Updated 10/29/2021
Apple's Health app helps iPhone users keep track of a variety of data concerning their health all in one place. The iPhone Health app for iPhone versions 5s and later keeps track of how many steps you take in a day, including running and walking distances. Health app users can track their bedtime and how much sleep they've had each night, they can import health data from Bluetooth devices, third-party apps, and doctor's records, and they can even back up all this information on iCloud or their computer and in turn share that information with other apps and devices as users permit. In addition to information collected by the iPhone, or imported from a health care provider, your Health app can also accept data that you enter manually. You may want to do this if, for example, you have a fever and want to track your temperature or add a workout that you forgot to track. Let's get started learning how to manually enter data into the Health app on your iPhone, so you can have all the data you need in one place.
Related: How to View Your Activity Rings in Your Health App Dashboard
How to Manually Enter Data in the Apple Health App on iPhone
Open your Health app and on the bottom toolbar you'll see a small icon called Health Data; tap it.
Tap the category of the data you'd like to add. For this tip, I tapped "Vitals:" 
* This post is part of iPhone Life's Tip of the Day newsletter. Sign Up. *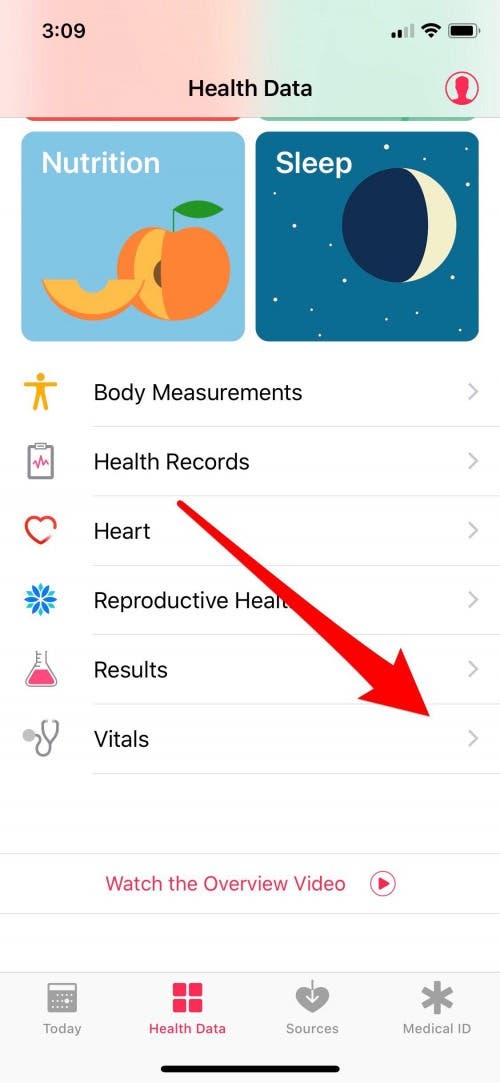 Tap the information you'd like to manually add to the Health app; I've tapped Body Temperature.  
Tap the plus sign at the upper right of your display to manually add your current body temperature.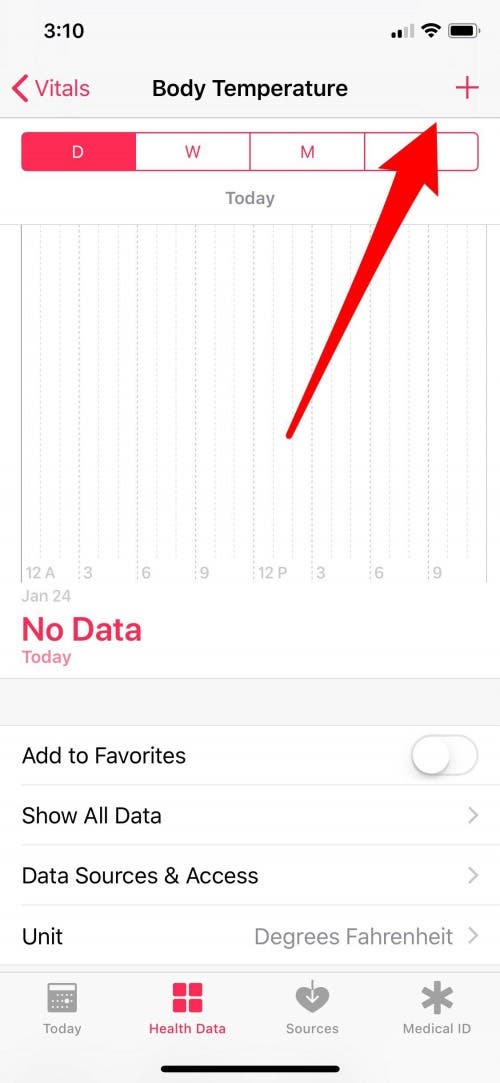 Enter the number you'd like to record and then tap Add.
You've just logged your first data point! Future data points will create a line graph.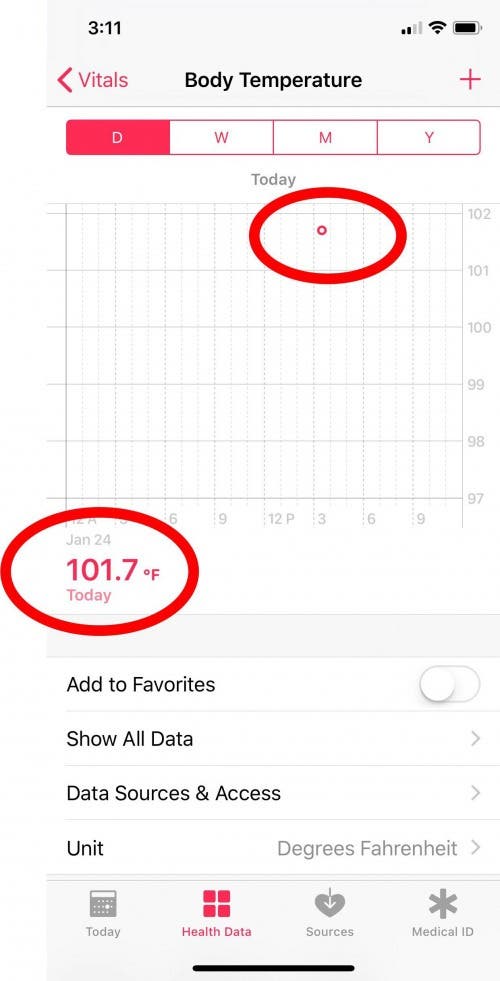 Note that there are several categories of data and several types of data within each category, meaning there is a ton of data tracking that your Health app can do! Next, learn how to sync fitness devices with your iPhone's Health app.