By

Rhett Intriago
Updated 04/10/2023
What to Know
Notification badges are the red dots with white numbers that appear over app icons on your Home Screen.
These badges tell you how many unread notifications you have from a particular app.
You can turn these off by going into Settings > Notifications > [App Name] > Turn off Badges.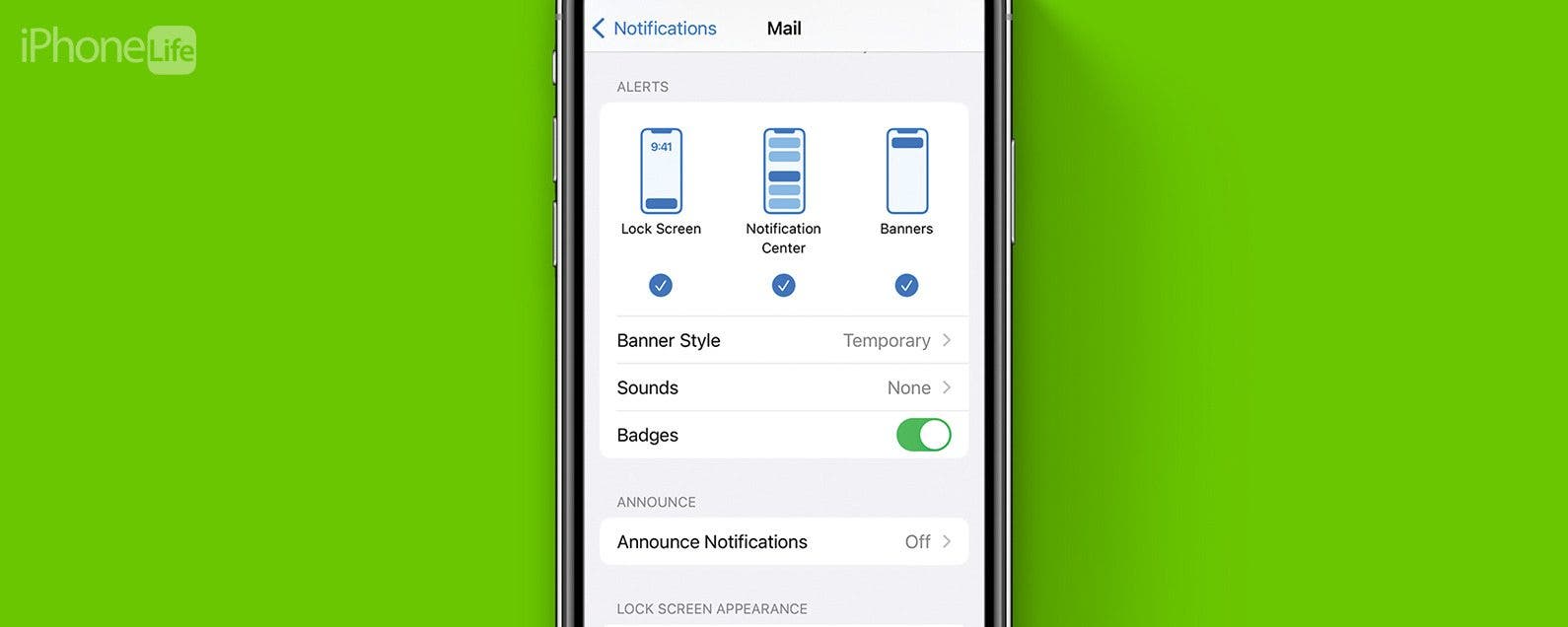 You've probably noticed those numbered red badges on your apps. If you're anything like me and you don't open every email you receive, you probably have hundreds of them on your Mail app. When your notification badges pile up, turning them off can help de-clutter your Home Screen. Now, let's go over how to turn off notification badges on iPhone.
Jump To:
What Are Badges on iPhone?
Notification badges are those red app icons that appear over an app with a white number inside. You'll frequently see them on the Messages app, the Mail app, the Phone app, or any other app where you get frequent notifications. The number in your notification badges simply tells you how many unread notifications you currently have for that app. So, if you see a badge with the number one over your Messages app, that means you have one unread message.
When the notifications start to pile up, the notification badger number climbs with it. This can be annoying for those that want to keep their Home Screen clean. For more notification management tips and tricks, be sure to sign up for our free Tip of the Day newsletter. Now, let's dive into how to turn off notification badges.

Discover your iPhone's hidden features
Get a daily tip (with screenshots and clear instructions) so you can master your iPhone in just one minute a day.
Turn Off App Icon Badges on iPhone
Personally, I am pretty good at keeping up with my app notifications. However, the one area where I am neglectful is my emails. I tend to let unread emails pile up, which results in some pretty staggering notification numbers: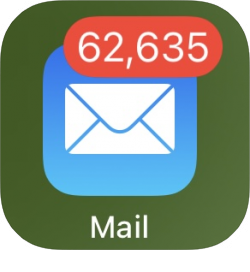 In order to keep my Home Screen from looking cluttered, I'm going to turn off notification badges for the Mail app. Here's how:
Open the Settings app, and tap Notifications.


Scroll down to the list of apps, and find the one for which you want to turn off badges. For this example, I'm going to tap Mail.



Scrolls down to Alerts, and tap the toggle next to Badges, so that it turns gray and is positioned to the left. This means Badges are turned off.


My Mail app no longer shows the number of unread emails on my Home Screen.


You can repeat these steps for each app that has a high number of iPhone notification badges, which will help make your Home Screen look much cleaner. Next, find out how to turn off notification previews on iPhone.