By

Amy Spitzfaden Both
Tue, 08/22/2023
What to Know
The Apple Watch Always On feature keeps your screen displaying the time and complications.
Turn on your Always On display in your watch's Settings by tapping Display & Brightness, Always On, and then Always On.
Turn off your Apple Watch Always On display by toggling off Always On.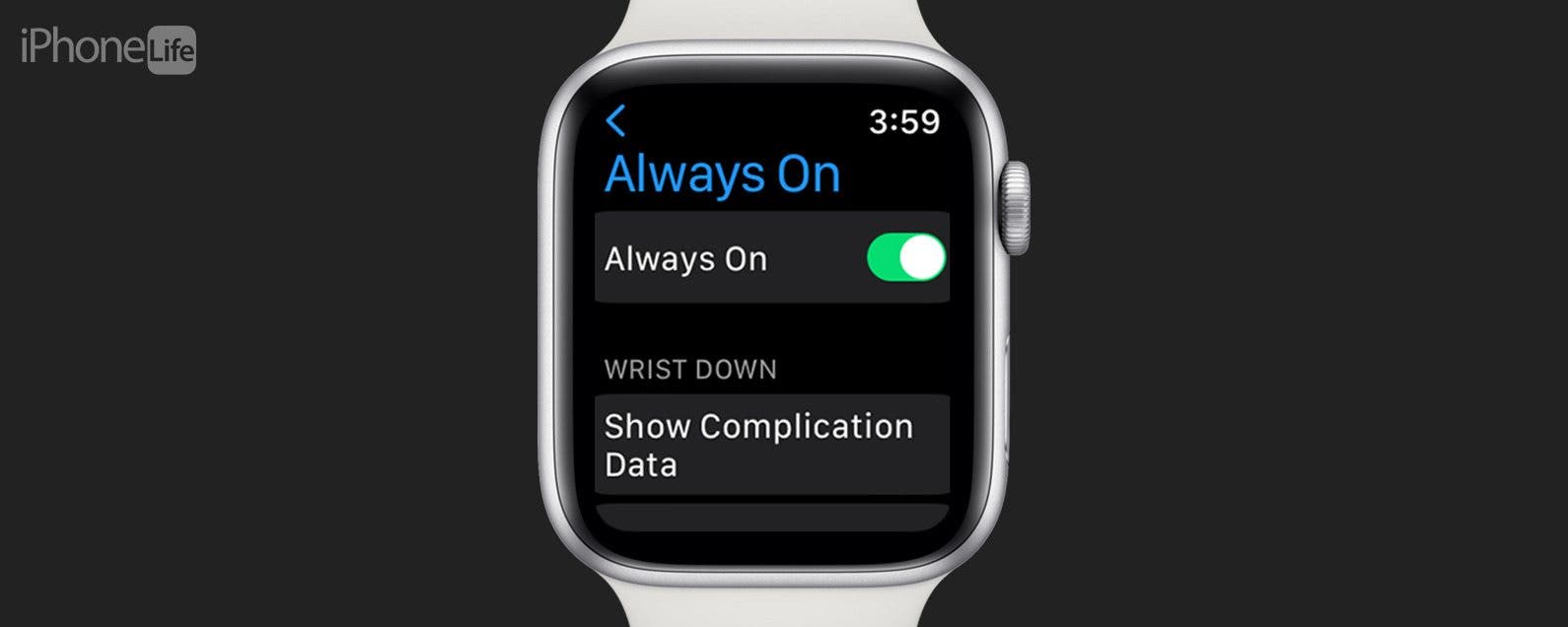 Your Apple Watch comes with an Always On feature that keeps your Watch face on at all times, letting you see the time and date, your complications, and your background. While it dims while not in active use, many people find this feature irritating or are frustrated with the battery drain associated with always having your screen on. Here's how to turn off and on your Apple Watch Always On display.
Jump To:
System Requirements
The Always On feature is only available on the Apple Watch series 5 and later.
How to Keep Apple Watch Face Always On (& Turn It Back Off)
The Apple Watch Always On feature comes automatically enabled, but if for some reason it got turned off, here's how to keep your Apple Watch screen on. For more tips on customizing your devices to your exact preferences, check out our free Tip of the Day newsletter.
And there you go! If you want to turn off your Always On display to save battery, follow these steps and just toggle off Always On. You can also turn off your screen temporarily by enabling Theater Mode.

Discover your iPhone's hidden features
Get a daily tip (with screenshots and clear instructions) so you can master your iPhone in just one minute a day.
FAQ
Does the Apple Watch SE 2 have an Always On display? Unfortunately, no, the Apple Watch SE 2 does not have the Always On display feature.
How long does an Apple Watch last with an Always On display? Apple claims that an Apple Watch can last up to 18 hours with the Always On display, but it depends on which Apple Watch you have, its battery age, and other things.
Can you turn off the Always On display on an Apple Watch? Yes. On your Apple Watch just go to Settings, tap Display & Brightness, tap Always On, then toggle Always On off.