View fun emoji suggestions with predictive text on your iPhone.
By

Hallei Halter
Updated 02/22/2022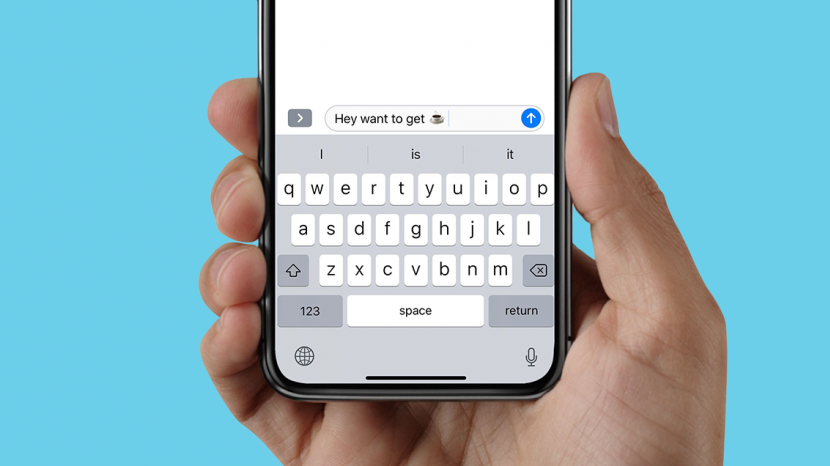 * This post is part of iPhone Life's Tip of the Day newsletter. Sign Up. *
When you type a message in an app that uses your iPhone keyboard, like Messages or Notes, your phone will suggest iOS emoji that you can tap to add to your text. Here's how to quickly find and use the perfect emoji for your text message.
Related: Turn Yourself into an Animoji with Apple's Memoji for iPhone
Why You'll Love This Tip 
Customize your messages with emojis for a kiss, thumbs up, heart, smiley face and more! 
Text faster by using suggested emojis in place of words.
How to Add Emojis to iPhone Messages with Predictive Text
For more iPhone messaging tips, check out our free Tip of the Day Newsletter. To get emoji suggestions, you'll need to made sure the Predictive toggle is enabled in Settings. We'll cover how to enable this setting, then we'll show you all the fun ways to customize your texts with emojis. Now, here's how to get predictive emojis on your iPhone:
Open the Settings app. 


 
Tap General. 


 
Tap Keyboard. 


 
Make sure that the Predictive toggle is on. (The toggle is green when enabled.)


 
Swipe up to close the Settings app.


 
Open the Messages app. 


 
Start a new message or tap an existing conversation. 


 
Start typing in the text field, keeping an eye on the predictive text suggestions under the text box. Suggested emojis appear in the horizontal menu below the text message. 
To replace a word with an emoji, tap on the suggested emoji before adding a space after the word.


 
If you want to follow a word with a suggested emoji, add a space after the word and then tap the emoji.


 
If you want to add your emojis all at once, type the entire message and then tap the emoji icon in the bottom left of your keyboard. If you see a globe icon instead of an emoji icon, go to step 12. Otherwise, skip to step 13.


 
If you have multiple language keyboards, long press the globe icon and select Emoji.


 
Some of the words in your text will be highlighted. Those words have emojis associated with them.


 
Tap any of the highlighted words to replace them with an emoji.


 
Some words have multiple associated emojis, so when you tap the word, you'll have several emojis to choose from.


Now you know the secret of how to make emojis appear while typing. Enjoy messaging without spending so much time trying to find the right emoji!