By

Leanne Hays
Updated 05/08/2023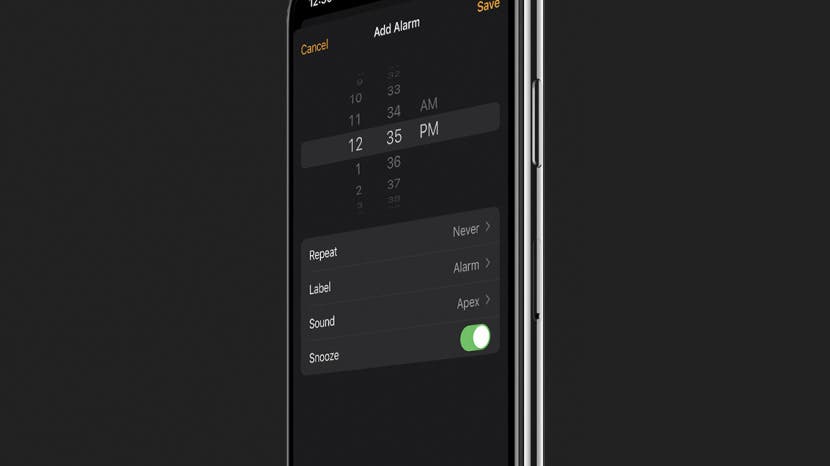 How do you change the snooze time on an iPhone? While Apple does not allow you to change the default snooze time on the iPhone, there are two ways to get around this and change your iPhone snooze time anyway. We'll show you how to shorten snooze on your iPhone or lengthen it using these alternatives.
Jump To:
How Long Is Snooze on an iPhone?
iPhone snooze times are always nine minutes, and unfortunately, it's not possible to change the snooze length on your iPhone. This nine-minute timeframe can seem like an eternity if you are a heavy sleeper or short-lived if you usually need a little extra time.
So why is the default iPhone snooze time nine minutes? It has its origins in the physical limitations of mechanical alarm clocks; setting a 10-minute snooze interval was not physically possible with older clocks. Why Apple decided to stick with the nine-minute snooze interval when the iPhone has no such limitation is a question only they can answer.

Discover your iPhone's hidden features
Get one daily tip each day (with screenshots and clear instructions) so you can master your iPhone in just one minute a day.
What's a snoozy iPhone user to do? There are two options: set multiple alarms in the Apple Clock app, or use a third-party app.
How to Change Your Snooze Time on iPhone via Multiple Alarms
Since adjusting the nine-minute snooze time isn't an option with the iPhone's Clock app, one way to work around that is to set multiple alarms at your preferred snooze intervals, but disable the snooze function so that you don't have alarms and snoozes happening at the same time.
Here's how to set multiple alarms as an alternative to changing the iPhone snooze time:
Open the Clock app.


Tap on the Alarm tab if you're not already there.



Tap the Add icon in the upper-right corner to create a new alarm.


Enter your preferred wake-up time using the left and center slider.



Select AM or PM from the slider on the right.


Tap the Snooze toggle to disable snooze. Snooze is disabled when the toggle is gray.



Tap Save in the upper-right corner.


Repeat the above steps for as many alarms as you need at your preferred snooze intervals.
Now, when your first alarm goes off, you simply need to turn it off and wait for the next alarm to sound.
If you don't want to deal with the hassle of setting multiple alarms just to get the right amount of snoozing in, you can turn to third-party alarm clock apps. There are multiple free alarm clock apps that you can find in the App Store, including apps that let you customize your snooze times and apps for those of us who are heavy sleepers. Here are our choices for some apps that can help you get your well-deserved rest.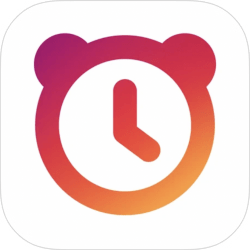 Alarmy - Joyful Alarm clock (Free)

This alarm by Alarmy allows you to set the iPhone snooze time for 1, 3, 5, 10, 15, 30, 45, or 60 minutes. There are tons of different ways to wake up in the morning, including shaking, taking pictures, solving math problems, playing memory games, and more. This app was easy to use and was one of our favorites. Its different options to wake up make getting up in the morning a thrill. Outside of its basic features, it has an option for a monthly or lifetime subscription that provides you with more options to help you wake up, including typing, walking, and even a time pressure option that will read you the time and alarm label every minute until you get up.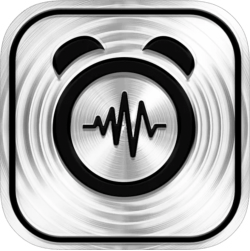 Loud Alarm Clock – the LOUDEST (Free)

This very loud alarm app claims to be the loudest and most annoying, and it lets you set the iPhone alarm snooze for 2, 5, 9, 10, 15, or 30 minutes. It also features different sounds, from car or fire alarms to chalkboard nails, that are sure to wake you up. The app has a minimalist design and easy-to-use interface; you can simply click on the alarm icon to set your alarm or enable voice commands. It is free to use the basic features but has additional features you have to pay for, such as removing ads, extra alarm sounds, and even different character voices.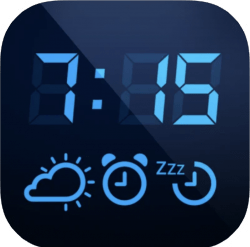 Alarm Clock for Me ($3.99)

This one isn't free, but it is really cool. With this alarm, you can change the snooze time on the iPhone to intervals from 1 to 60 minutes. It comes with an option to wake up to your favorite music, and if you still need a little extra help getting up, it has an option to flash your phone lights with your alarm. This app has a simple user interface, making setting your alarms very easy. If you're the type of person who wants complete control of their snooze times, Alarm Clock for Me is the alarm clock for you.
If you don't want the hassle of setting up multiple alarms in order to change the snooze time on your iPhone, the simple solution is to download a third-party alarm clock app. Here we'll show you how to use one, Alarmy, to set up an alarm with a custom snooze length.
After downloading Alarmy from the App Store, tap the Alarmy icon on to open it.


You may have some setup screens to go through but once you get to the main screen, tap the blue plus button in the lower-right corner to add a new alarm.



Tap Alarm in the little menu that appears.


On this screen, you can set the alarm time, and some other unique features of Alarmy. Tap Snooze toward the bottom of the options to open a list of snooze options.



Here you can select a variety of snooze lengths as low as 1 minute, and as high as 60 minutes, or simply turn it off.


When you've picked the option you want, just tap Done, and then done on the alarm settings, and you're all set.


Now you've got an alarm set with a snooze duration that should be more suited to your needs! If you enjoyed this tip, you might want to learn how to change the time font on your iPhone, and how to change the Auto Lock time on your iPhone.