By

Sarah Kingsbury
Mon, 06/22/2020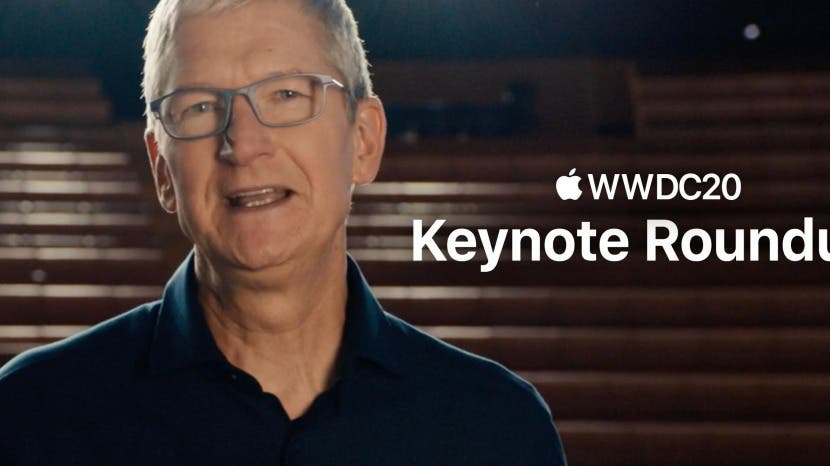 Apple covered a lot of ground today in its fast-paced virtual WWDC 2020 keynote, announcing all the new features coming to macOS Big Sur, iOS 14, iPadOS 14, tvOS 14, and watchOS 7 along with plans to switch from Intel processors to Apple silicon for the Mac. When it came to software updates, a unified user experience seemed to be the theme of the day, with the Mac getting a customizable Menu Bar with a Control Center and app icons that match those on the iPhone and iPad, and the iPad getting sidebars similar to those on the Mac, among other improvements. Additional highlights included a Home screen redesign for the iPhone, handwriting recognition for the Apple Pencil and iPad, sleep tracking for the Apple Watch, new privacy features, AirPods with surround sound, and more. We've got all the details below.
iOS 14: Group Messages Improvements, Better Home Screen Management
Availability: The shipping version of iOS 14 will be released in the fall. A beta version of iOS 14 will be available to the public in July
Compatibility: iOS 14 will work with iPhone 6s and later.
The theme of the iOS 14 rollout was an overall improvement in organization and functionality, combining to make the iPhone experience "more beautiful and data rich." Some of the most exciting iOS 14 features include new ways to organize and customize the iPhone Home screen with an App Library that will organize your apps for you, smarter and more useful widgets coming to the Home screen, and the ability to sample apps with App Clips. Messages also got some cool upgrades, among them the ability to pin conversations and tag individual members in group messages, and updated Memojis. Other features include more control over how and when apps track your personal information, less obtrusive call notifications, and Picture-in-Picture multitasking. Read our full roundup of the iOS 14 annoucement for all the details on what you can expect when you update your iPhone to iOS 14.
iPadOS 14: Redesigned Sidebars, Apple Pencil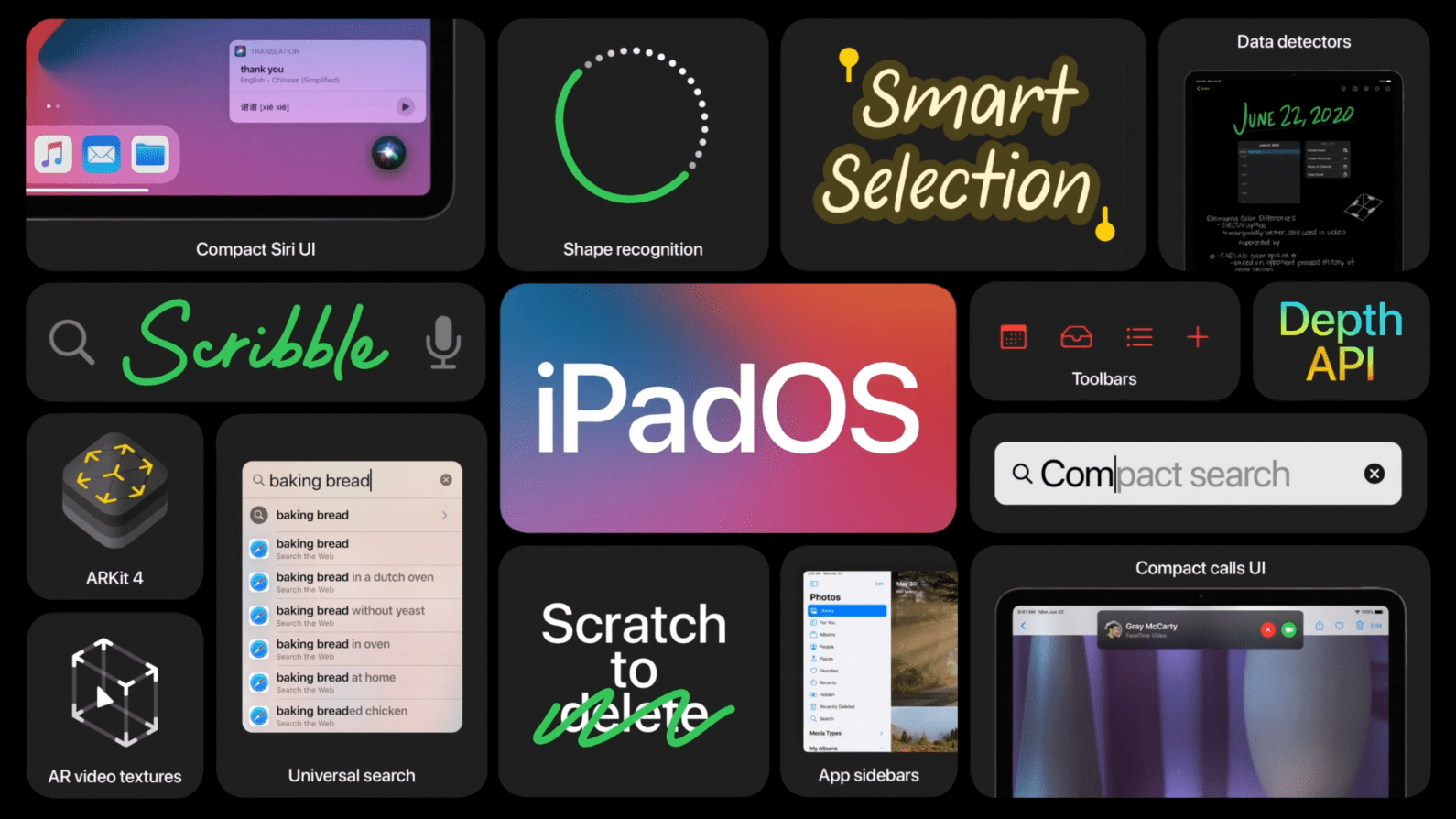 Availability: iPadOS 14 will be released in the fall. A beta version of iPadOS 14 will be available to the public in July.
Compatibility: iPadOS 14 will work with

 iPad Air 2 and later, all iPad Pro models, iPad 5th generation and later, and iPad mini 4 and later.
In addition to including all the new features of iOS 14, iPadOS 14 has a few enhancements optimized for the larger screen real estate of the tablet. Apple has improved many of its first-party app layouts, including a new sidebar for easier navigation. Siri interactions and phone call announcements no longer take up the whole screen. And the Search bar behaves more like Spotlight does in MacOS. With over 1 million applications exclusively designed for the iPad now available on App Store, Apple expects this number to rapidly grow as iPadOS continues become more and more similar to macOS. Check out our in-depth article on iPadOs 14 for all the details.

Discover your iPhone's hidden features
Get a daily tip (with screenshots and clear instructions) so you can master your iPhone in just one minute a day.
watchOS 7: Sleep Tracking, Customizable Faces, Handwashing Detection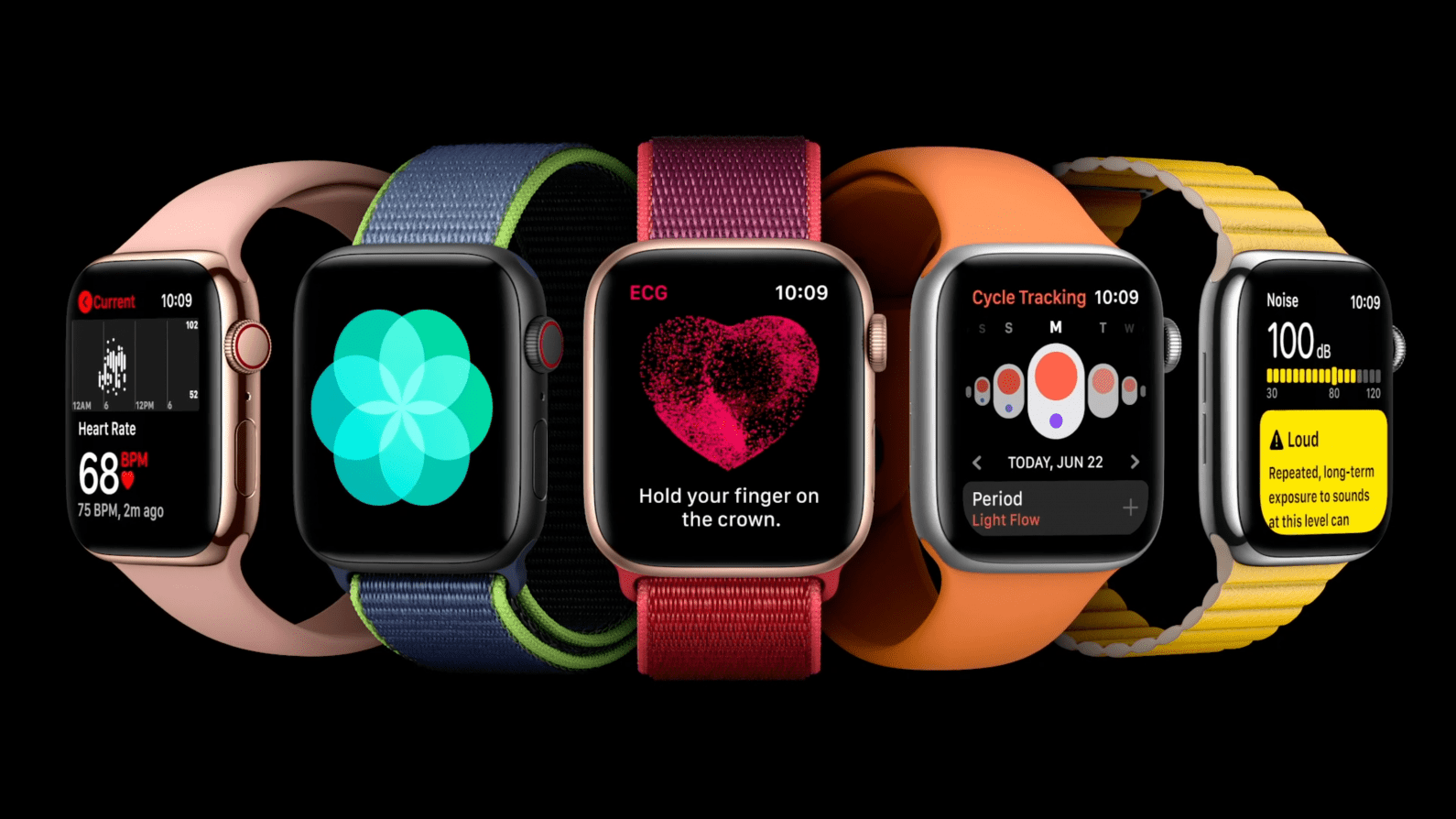 Availability: watchOS 7 will be released in the fall. A beta version of watchOS 7 will be available in July. This is the first time Apple has made a beta version of the Apple Watch software available to the public.
Compatibility: watchOS 7 will work on

 the Apple Watch Series 3 and later when paired with iPhone 6s and later.
Key additions to watchOS 7 include Sleep Tracking (finally) that comes with a feature called Wind Down meant to help you develop a healthy bedtime routine. Apple Watch users may or may not also enjoy the new handwashing tracking, which automatically detects when you're washing your hands and starts a 20 second timer. Other new features include potentially endless new watch faces thanks to the ability to customize and share watch faces, new workout categories, an improved Hearing app, and a new name for the Activity app. Read the full watchOS 7 roundup to learn more.
macOS Big Sur: iOS Design Elements & a Customizable Dock
Availability: The shipping version of macOS Big Sur will be available as an update sometime this fall, while the public beta version of macOS will be available in July.
Compatibility: The new version of macOS will be compatible with MacBook 2015 or later, MacBook Air 2013 or later, MacBook Pro late 2013 or later, Mac Mini 2014 or later, iMac 2014 or later, all models of iMac Pro 2017 or later, Mac Pro 2013 or later.
One of the biggest announcements Apple made at today's WWDC keynote was its new macOS, which it ambitiously named Big Sur. While it's currently unclear whether the version will be called macOS 10.16 or 11, the name Big Sur encapsulates Apple's goal for the OS, which is to be "entirely new yet instantly familiar." Almost every aspect of the design is new to macOS but borrowed from iOS, from app icons and symbols, to a whole new suite of sounds. The goal is to add consistency across Apple devices. Floating buttons, a new sidebar design, and a space-efficient toolbar are all exciting features of this redesign aimed toward making it easier to access what you need. Arguably the most exciting feature of Big Sur is the new Privacy Report in Safari, which gives you a look at which sites are using (and sharing) your data, as well as keeps tabs on which of your passwords may have been compromised. In an age when data can spread like wildfire, these updates are not only reassuring, but needed. Get all the details about the newest macOS update in our Big Sur announcement roundup.
Apple Silicon for Mac: Apple Announces Its Transition from Intel
During the WWDC 2020 keynote event, Apple announced that it will be transitioning to its own ARM-based silicon processors in future builds of Mac computers. If you aren't a developer, this announcement might not have much gravity. The thirty minutes Apple dedicated to this part of the announcement did little to explain why users should care about the transition, but this historic shift will change the way Mac software will work for the foreseeable future. While the shift will be gradual, Apple said it will release its first silicon-powered Macs by the end of the year. Read the full op-ed to find out what it will mean for Mac users moving forward. 
tvOS 14: Multi-User Support for Games, Picture-in-Picture, Better HomeKit Integration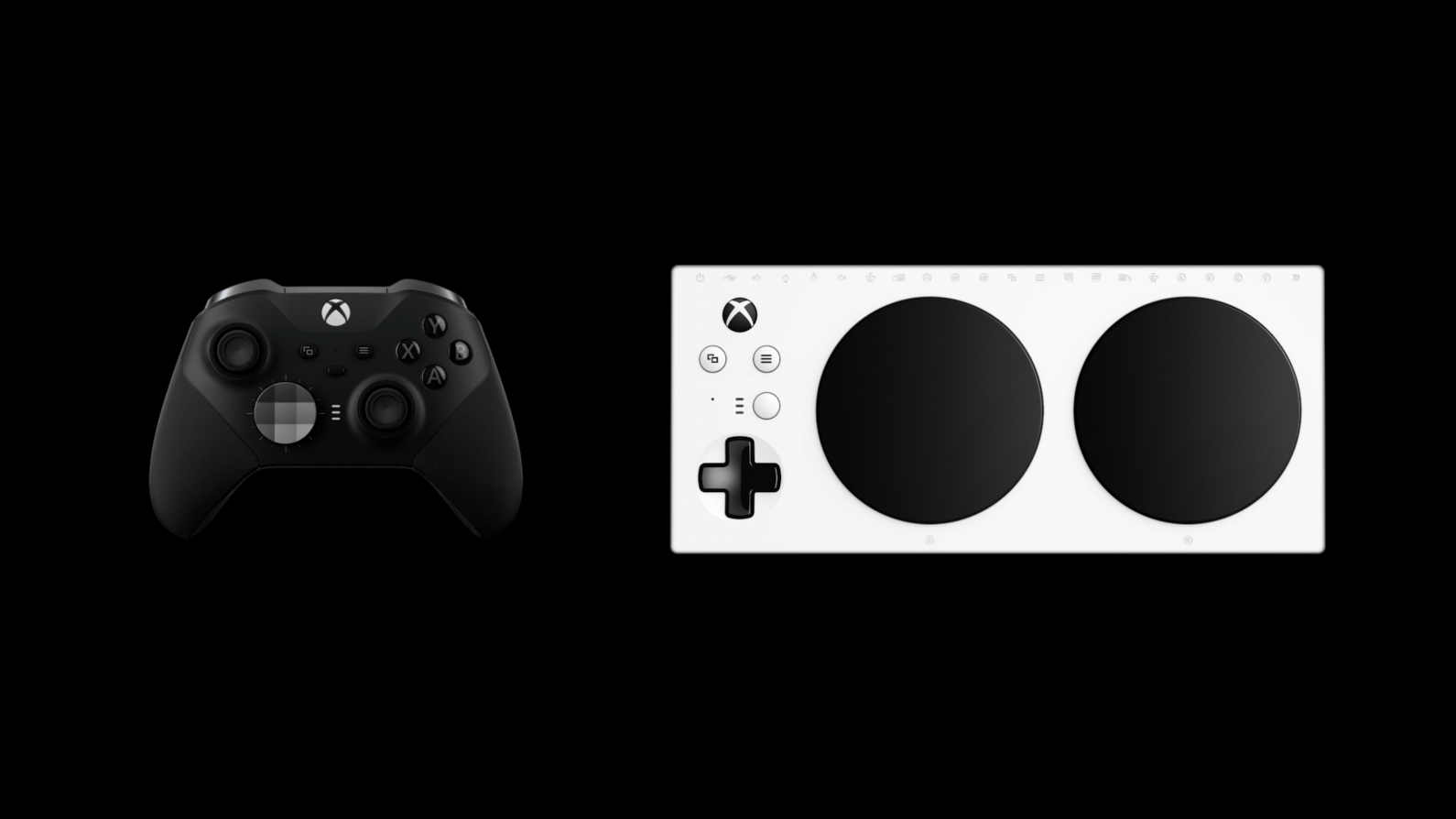 Availability: tvOS 14 will be available in the fall.
Compatibility: tvOS 14 will work on the fourth and fifth generations of Apple TV
Besides offering expanded multi-user support for gaming in the Control Center and expanded support for the Xbox Elite 2 and Xbox Adaptive Controllers, the biggest news for tvOS 14 was the inclusion of Picture-in-Picture mode. This way, Apple TV owners can be watching a show while playing a game or get smart doorbell camera notifications without having their movie disrupted. Apple TV+ is also expected to arrive on Sony and Vizio smart TVs later this summer.
HomeKit Gets Cross-Platform Compatibility
Besides adding Adaptive Lighting, which auto-adjusts dynamic lighting throughout the day, and adding Activity Zones and secure facial recognition for HomeKit-enabled security cameras, the only other major HomeKit announcement made during the keynote was Apple's intent to partner with other home automation service providers (predominantly Amazon and Google) on developing an interoperable standard. This way, new home automation devices "just work" with HomeKit and, likewise, with other proprietary home automation protocols developed by other companies.

AirPods: Automatic Switching Between Devices & Surround Sound
No new hardware was announced, but AirPod owners will be able to finally automatically switch between their Mac, iPhone, and iPad without having to manually configure Bluetooth connections every time. And for AirPods Pro users, Apple will be releasing an update that will add spatial audio to maintain surround sound while moving your head or your device so the sound location information is more realistic and precise. Apple is using the Pro's built-in accelerometer and gyroscope to compare head-screen relationship so the sound stays in sync, making the audio listening experience much more realistic.
Frankly, there were no surprises in Apple's announcements today. What was more surprising were the things that weren't announced, such as no demonstrations of Augmented Reality of any kind, no mention of Apple Glasses or Xcode running on the iPad. Given that Apple's biggest announcement of the day was Apple Silicon, it essentially informs the public that Apple's intent to meld iOS and macOS is complete, and that macOS is now a container for iOS and iPadOS applications. In the meantime, expect the Apple Glass announcement at WWDC 2021.
This article was written with the help of Mike Riley and members of the iPhone Life Team