By

Mike Riley
Mon, 06/22/2020
Today during the WWDC 2020 keynote event, Apple announced all the features of its upcoming software updates, including iPadOS 14. In addition to all the new features being developed for iOS 14, iPadOS 14 has a few additional enhancements optimized for the larger screen real estate of the tablet. App Layouts have been improved, with many receiving a new Sidebar for easier navigation. Siri interactions and phone call announcements no longer take up the whole screen. And the Search bar behaves more like Spotlight does in MacOS. With over 1 million applications exclusively designed for the iPad now available on App Store, Apple expects this number to rapidly grow as iPadOS continues become more and more similar to macOS.
Related: Everything Apple Announced at the WWDC 2020 Keynote
iPadOS 14 Compatibility & Availability
The shipping version iPadOS 14 will be released in the fall. A beta version of iPadOS 14 will be available to the public in July.
iPadOS 14 will work with

 iPad Air 2 and later, all iPad Pro models, iPad 5th generation and later, and iPad mini 4 and later.
Sidebars Come to Notes, Photos & More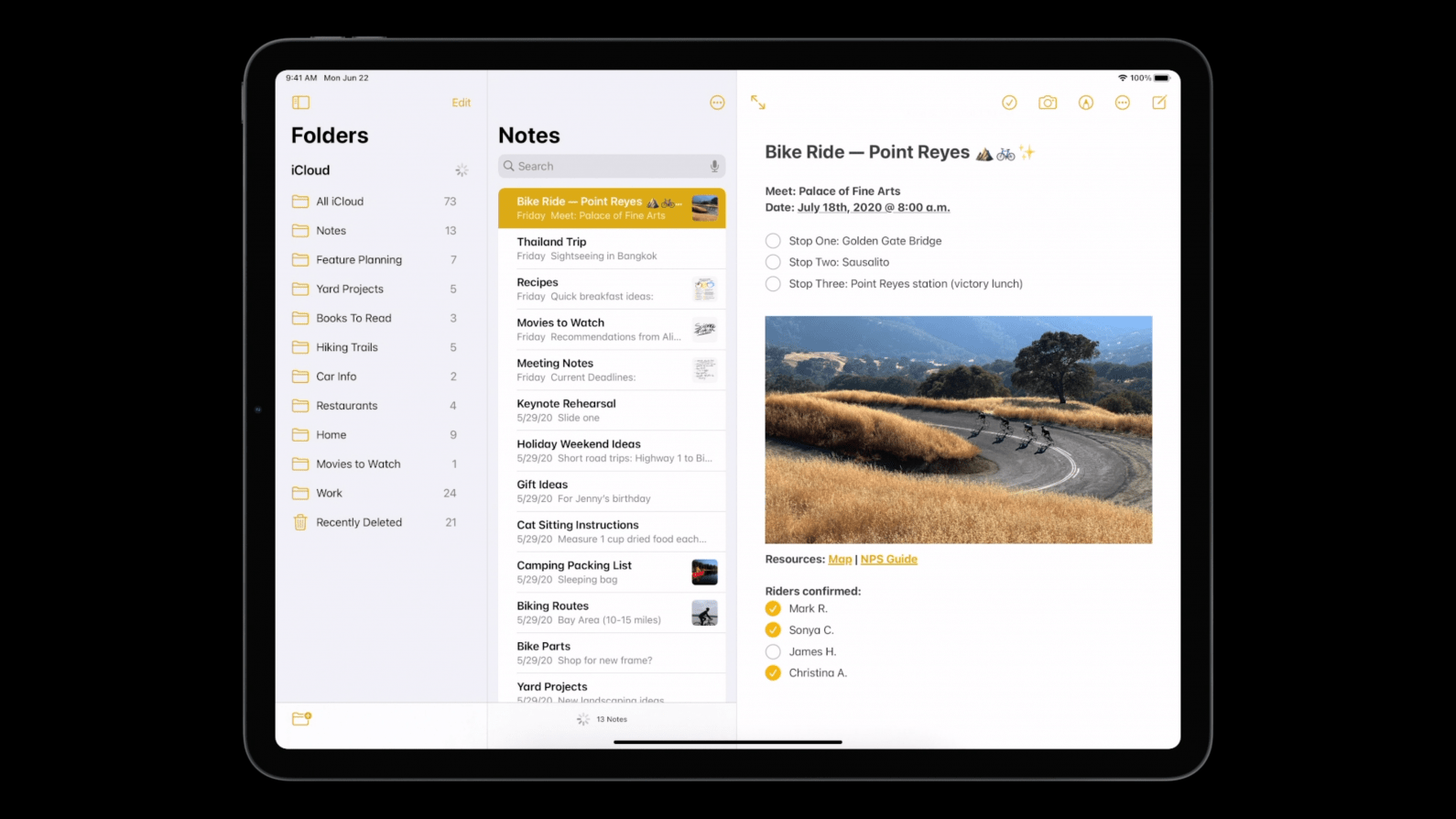 In iPadOS 14, the Notes app now offers a better layout for browsing accounts, folders, and notes with sidebar organization to quickly jump between and sort to different views. That same Sidebar navigation design can also be found in the iPadOS Photos, Files, and Music apps for better navigation throughout. Updated sidebars is a feature that macOS Big Sur will also see, bringing the interface of the two operating systems even closer.

Discover your iPhone's hidden features
Get one daily tip each day (with screenshots and clear instructions) so you can master your iPhone in just one minute a day.
Siri & Call Notifications Get Less Intrusive
In both iPadOS and iOS 14, Siri will no longer takes up the entire screen when queried. Rather, the glowing Siri orb will remain out of the way in the lower portion of the screen while showing notification-style results. Incoming calls on the iPad will also no longer cover the entire screen while ringing and instead will show up as a discreet notification at the top of the screen. 
Universal Search Comes to the iPad
Finally, searching on the iPad is simultaneously no longer a full-screen experience and much more powerful. It works as a small overlay on top of any running app without leaving that application's screen. Users will be able to launch apps, call a contact, look something up on the web, and more, right from the Search bar. It's basically macOS's Spotlight made for the iPad.
Apple Pencil & iPad Get Handwriting Detection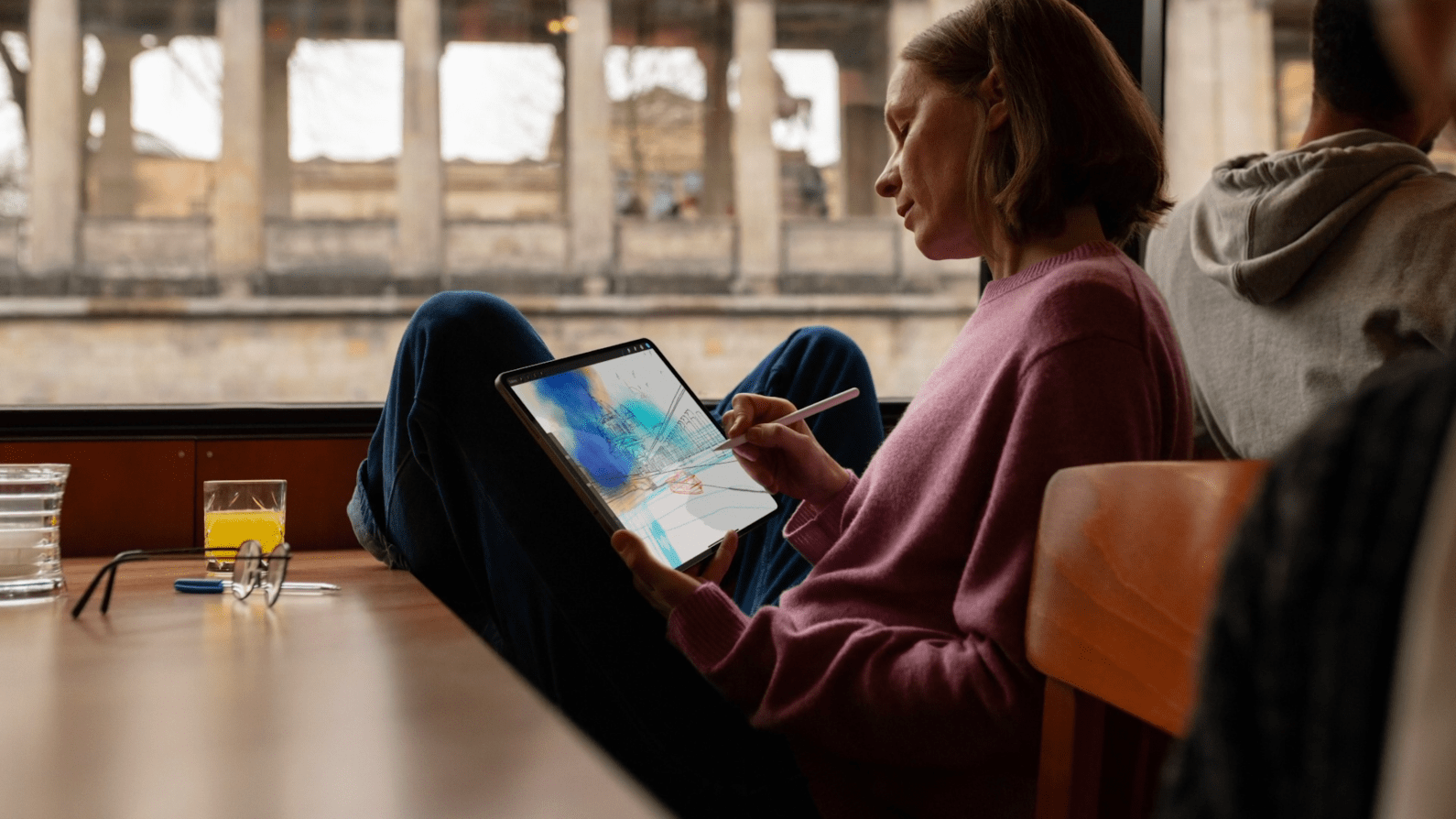 Those who dislike using the iPad's onscreen keyboard and those who prefer to write by hand will be excited about the iPad and Apple Pencil's new handwriting-to-text capabilities called Scribble. Scribble on the iPad is far more powerful than Scribble on the Apple Watch, which lets users write text messages by hand on the watch screen. Most notably, Apple now provides something that it attempted with mixed-to-poor results on the old Apple Newton from the '90s.  
Apple's new handwriting recognition engine automatically converts handwriting in any text field into text. It also recognizes multiple handwritten languages (English, Chinese), even on the same line. Additionally, while Apple didn't say whether you will be able to search handwritten text more broadly, Scribble will be able to distinguish between drawings and text and detect things like handwritten phone numbers and dates. Users will then be able to tap those numbers or dates to make calls or create Calendar events.