By

Ashleigh Page
Tue, 09/12/2023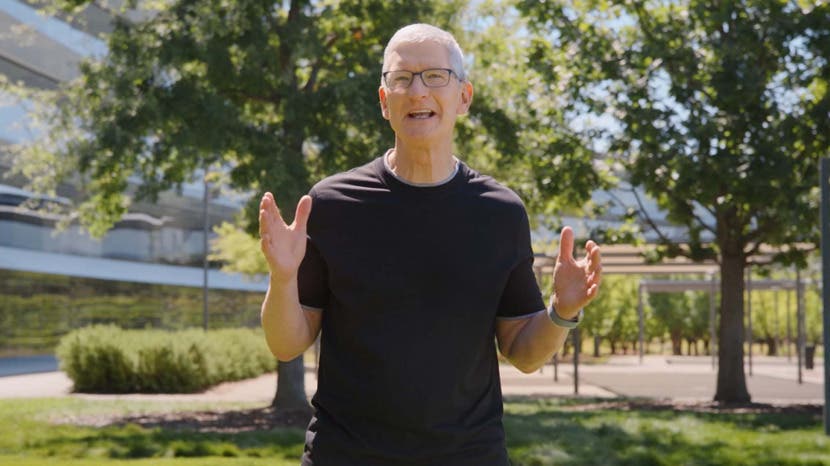 Apple's September 12 "Wonderlust" event brought us four new iPhone 15 models, a new Apple Watch Series 9, and an Apple Watch Ultra 2. These new Apple Watch and iPhone models feature some practical device performance upgrades (faster, brighter, and more energy-efficient), while being more eco-friendly in their production and design. Apple continues to focus on making its devices more user-friendly, so feature upgrades focused on customization, like the programmable Apple Watch double-tap gesture and the new iPhone 15 Action button that can be set to perform different actions. Let's take a look at the new devices, their upgraded features, and when they'll be available to order!
Phone 15 & iPhone 15 Plus

Pricing
iPhone 15: From $799
iPhone 15 Plus: From $899
Availability
Pre-order September 15
Available September 22
The new iPhone 15 and iPhone 15 Plus come with an impressive 48MP camera, Dynamic Islands instead of the dreaded notch, and USB-C ports. This means that you can charge your Apple Watch or AirPods directly from your phone! The 48MP camera and Dynamic Island make the new iPhone 15 and iPhone 15 Plus comparable to the Pro line of the iPhone 14s; they even come with the same A16 chip. Once again, there is no mini version, but the iPhone 15 Plus features a 6.7-inch display, the same size as the iPhone 15 Pro Max. In addition to boasting a 48MP main camera, these new iPhones can take much better photos and videos, balancing light and detail while maintaining a practical file size. Plus, the iPhone 15 and iPhone 15 Plus will be able to automatically detect people and pets as the subjects of photos, allowing you to apply Portrait mode features that blur the background in the Photos app, even if you forgot to enable Portrait mode when you took the picture. With more recycled materials incorporated into the casing and components, these two iPhone 15 models come in a beautiful variety of colors, sporting light shades of pink, yellow, blue, green, and black. Here's what's new!
iPhone 15 Pro & iPhone 15 Pro Max

Pricing
iPhone 15: From $999
iPhone 15 Plus: From $1,199
Availability
Pre-order September 15
Available September 22
The iPhone 15 Pro and iPhone 15 Pro Max truly put the pro in Pro! Both phone models are available in titanium enclosures (available in four colors), making them tough yet lightweight. They also come with brand-new customizable Action buttons, just like the one introduced on the Apple Watch Ultra last year. It replaces the ring/mute toggle. By default, the button will still turn the ringer on and off, but you can program it to open your Camera app, start a voice memo, and so much more. The iPhone 15 Pro Max also has the most powerful camera upgrades yet, with a 5x optical zoom (perfect for those close-up shots), the ability to film in 4K60, and the ability to create spatial videos in 3D to view on Apple's Vision Pro. Due to the switch from Lightning to USB-C, it is now possible to record iPhone 15 videos directly onto an external drive to avoid clogging up storage. Despite the many upgrades, the price-tags for the new iPhone 15 Pro and iPhone 15 Pro Max remain the same as last year—except the iPhone 15 Pro Max storage capacity starts at 256 GB and is priced accordingly. Read more about the iPhone 15 and iPhone 15 Pro Max.

Discover your iPhone's hidden features
Get one daily tip each day (with screenshots and clear instructions) so you can master your iPhone in just one minute a day.
Apple Watch Series 9 & Apple Watch Ultra 2

Pricing
Apple Watch Series 9: From $399
Apple Watch Ultra 2: From $799
Availability
Pre-order September 12
Available September 22
Carbon neutral? Yes, please! I'm excited to see the new Apple Watch Series 9 and Ultra 2 debut as the first 100 percent carbon-neutral Apple products, a step towards Apple's goal of being completely carbon neutral by 2030.
The latest generations of Apple Watch, the Series 9 and the Ultra 2, bring upgrades to the parts that we use most, but not to the sensor suite. Both watches come equipped with a new S9 processor, which adds dedicated neural processing cores to an Apple Watch for the first time. These neural cores will make invoking Siri on your watch or dictating a text message more reliable and accurate. The new generation also sport an improved Find My antenna, letting you locate a misplaced iPhone from much further away, and with haptic and directional feedback. A third update adds a pinch gesture—done with the hand wearing the watch and without touching the screen—which can answer calls, snap photos, and more, all while your other hand is occupied. These and other updates seem minor, since the new generation doesn't add any new health sensors, but they improve the set of features that we cite when asked why we love our Apple Watches—the features we use every day. That makes this upgrade particularly exciting. Check out our article to learn more about the Apple Watch Series 9 and Apple Watch Ultra 2.
USB-C on iPhone: Universal Charging
For the first time, the new iPhone models offer USB (universal) charging. This is different from previous models, where the iPhone had its own type of Apple charging port. The new USB 3 connecter offers fast data transfer speeds (up to 20 times faster than USB 2), making it easier than ever to transfer long videos or other large files. It also offers fast video output speeds (so you can connect your iPhone to a monitor to conveniently stream your favorite TV show). My favorite part of this update is that it means that down the line, the same USB-C connector will be able to charge my MacBook, iPad, and iPhone.
Everything Apple Didn't Announce
While the Wonderlust event debuted new iPhone and Apple Watch devices, Apple didn't tell us anything about new models of Macs, MacBooks, iPads, or AirPods. There were also no changes to the second-generation Apple Watch SE (Apple's most affordable watch). However, Apple did announce that new purchases of the SE model are now 100 percent carbon neutral when paired with recycled watch bands. We're not sure yet when new models of these devices will be released, although we might see some new devices in a later Apple event this year. 
The Bottom Line
I'm pleased to see Apple's focus on sustainability, with each of the new products incorporating more recycled materials into the device casing, components, and Apple Watch bands. I also appreciate the device personalization options included in the new models, like the customizable Apple Watch double-tap gesture and the new iPhone 15 Action button, which will help to perform the tasks I do the most. While the upgrades to the new Apple Watch and iPhone 15 models were incremental changes from last year (I'm not running to the Apple Store to upgrade my iPhone 14 Pro to the iPhone 15 Pro), the practical updates continue to steadily improve device performance each year, with greater energy-efficiency, faster processing, brighter screens, better graphics, and longer battery life.