By

Cullen Thomas
Mon, 06/05/2023
What to Know:
Apple's AR headset is due out next year.
It will cost $3,499, more than three times its closest competitor.
It's designed to take augmented reality mainstream by replacing your Mac, not your phone.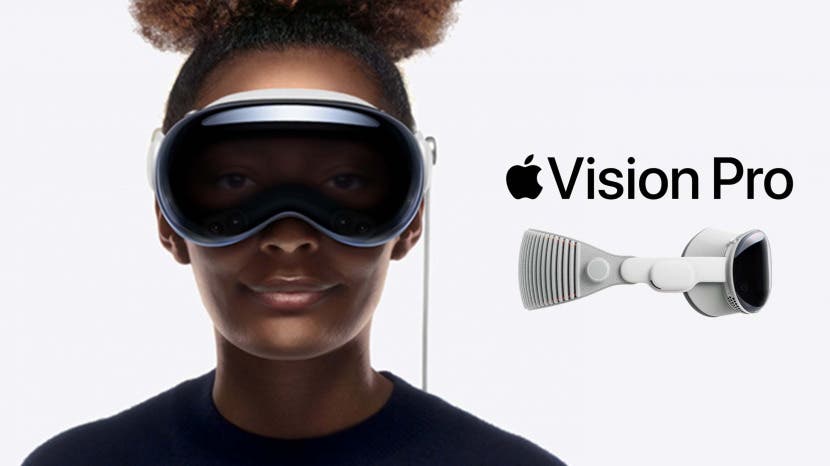 Apple has announced its long-awaited mixed reality headset at this year's World Wide Developers Conference. The headset, which is essentially a lightweight and specialized Mac that you strap to your face, represents Apple's entry into the world of virtual and augmented reality, which, despite much potential, has remained a niche market dominated by gamers. Apple hopes to bring that world mainstream the same way that they made personal computers mainstream with the Mac, and smartphones with the introduction of the iPhone. Whether they will succeed remains to be seen, since the device will not reach audiences until 2024, and even then comes at a steep retail price of $3,499 that puts it out of reach of most. Nevertheless, the Vision Pro represents Apple's first new product type since the launch of the Apple Watch in 2015, and many expect it could, like the iPhone and the Mac, change the world.
Apple Vision Pro: What Can It Do?
Apple's announcement focuses on productivity and non-gaming entertainment, showing people cooking meals while wearing the headset, working in web browsers with dozens of open tabs displayed in the air across their living room, and watching movies embedded in virtual environments.
While we're used to thinking of VR headsets as accessories, Apple is positioning the Vision Pro as a "spatial computer." The idea that Apple's VR headset could potentially replace your Mac had never occurred to me in my wildest daydreams, until I watched this year's WWDC keynote. It's a compelling notion. Macs are the devices we use in our homes or neighborhood cafes for activities that require larger screens and more immersion than iPhones or iPads could supply. The Vision Pro offers, in some ways, the ultimate monitor, the ultimate immersive experience, able to bring the digital world out from behind the 2D windows on our desks and into the space around us. It might be a fully immersive experience, and that might be the future of how we interact with our technology and with each other.

Discover your iPhone's hidden features
Get one daily tip each day (with screenshots and clear instructions) so you can master your iPhone in just one minute a day.
Price & Release Date
Availability
The Vision Pro is due out next year, but the specific release date remains uncertain. Footnotes on the announcement suggest that production models already exist, but they are not available for consumers yet. This isn't surprising; as a completely new product line, developers need time to create the apps and experiences made possible by the new hardware. The rest of us need the time to save up our couch pennies. 
Pricing
The Vision Pro will start at $3,499, a price that puts it in the same category as a Mac replacement, rather than an iPhone replacement. While the price is very high even for a casual Mac user's computer replacement, it's clearly meant to serve as an evolution of the Mac computer's 2D interface, bringing productivity and video calls into three dimensions.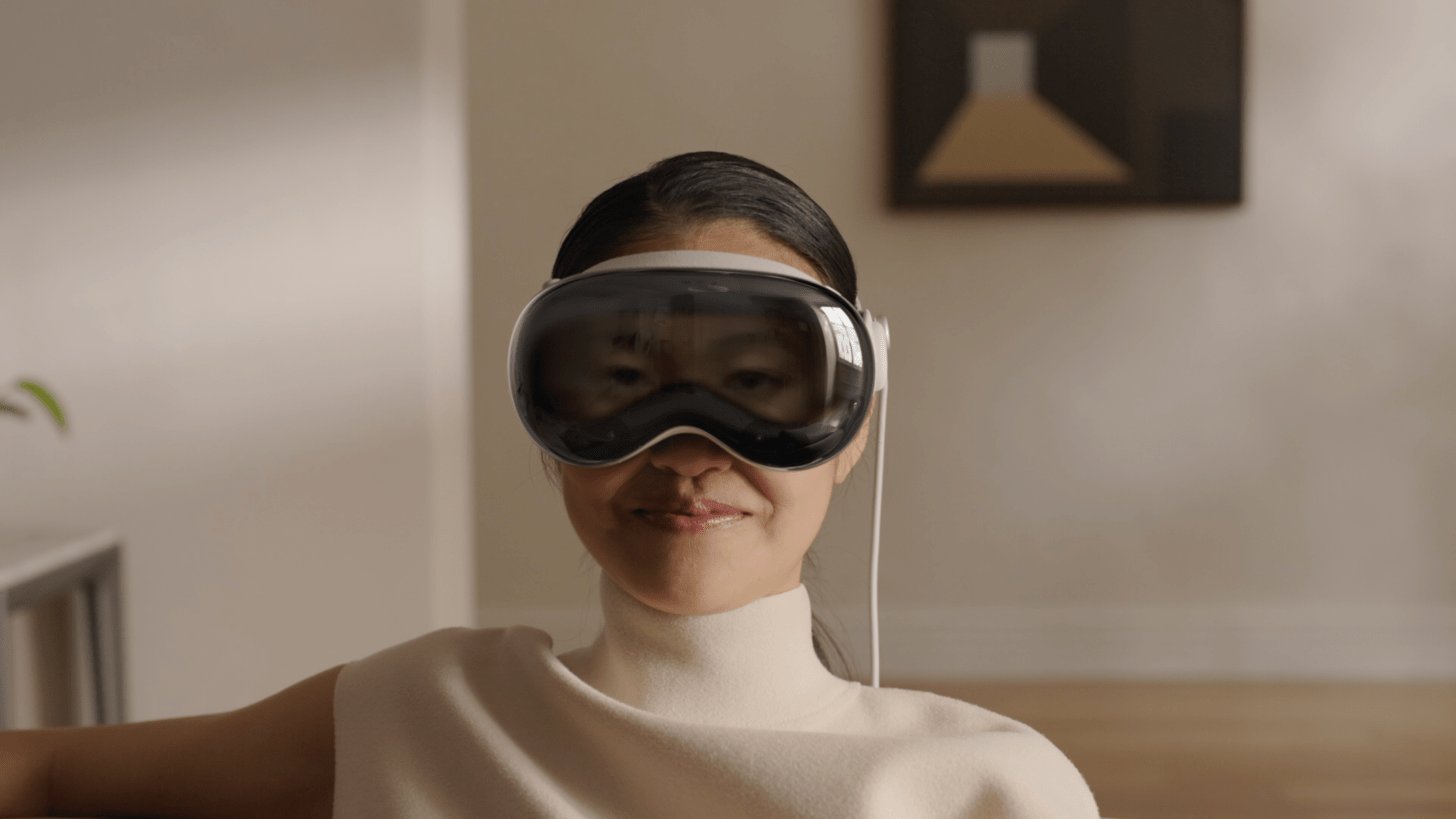 Design at a Glance: Laptop, Desktop . . . Facetop?
Nobody wants to strap a phone to their face all day, and the Vision Pro attempts to address this by looking more like clothing than any previous VR or AR headset. Its outside is a single swept piece of glass that protects the many outward-facing cameras, sensors, and an outward-facing screen that reproduces the wearer's eyes, so it looks like they're wearing semi-transparent ski goggles. This is meant to let the wearer interact more easily with those in their immediate environment. Those cameras capture the wearer's environment in high-definition 3D video and LiDAR, and the wearer's gestures are captured using down-facing cameras and IR imaging. Inward-facing IR cameras watch the user's eye and facial movements, which can be mapped onto a digital avatar captured and animated by taking a detailed scan of the wearer's face. The inward-facing cameras are also used to unlock the device with an iris scan. All of this, and the two 4K displays (one for each eye) are set into a frame of milled aluminum and secured to the user's face with a strap that contains two headphone speakers capable of spatial audio. The final effect of this device is more like something you'd see on the ski slopes than something worn in a gamer's cave: it's sleek, and it looks comfortable, but we won't know for sure until it actually releases. 
Processor
The operating system of the Vision Pro is powered by an M2 processor, the same one that runs the latest generation of MacBooks Air and Pro. In addition to the M2, the Vision Pro uses a new kind of dedicated video-processing chip they're calling the R1, intended to manage the huge number of high-definition video feeds from its many cameras and sensors and process them all for the lag-free experience necessary to avoid motion sickness. Even a fraction of a second delay between the outward-facing cameras and the inward-facing screens could be nauseating to a wearer, as the environment would seem to glitch, so this kind of high-speed video processing is an interesting addition and likely a key component of a truly seamless experience. Though again, it remains to be seen if Apple has actually achieved any of these lofty goals.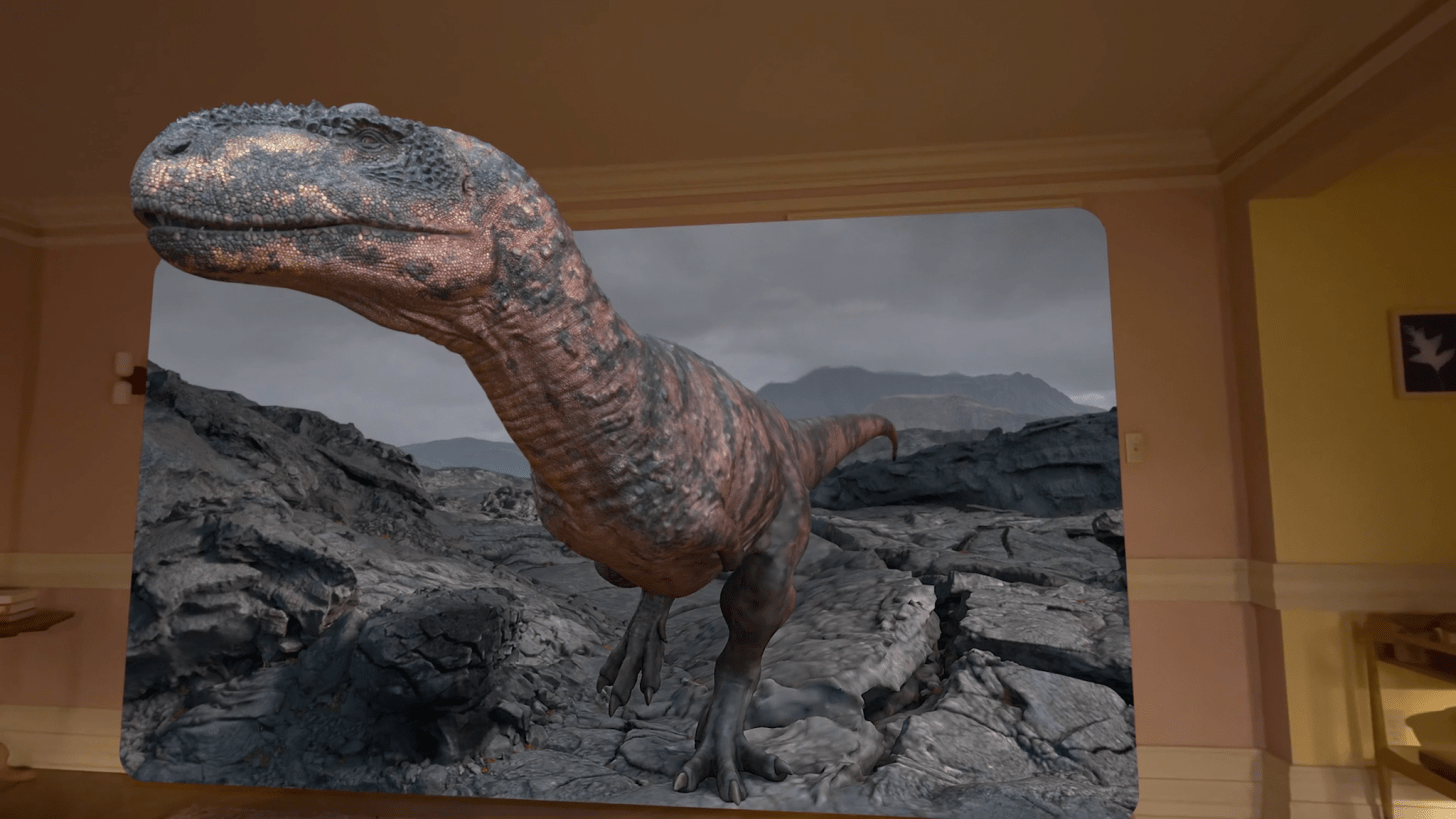 Display
Apple has a history of making the best displays on the market, with an emphasis on extraordinary color accuracy, brightness, and brilliant HDR rendering. The premium Vision Pro is no exception, sporting displays offering "greater than 4K per eye," which would trounce their competitors, such as the Vivie XR Elite, which only offers 1920x1920 pixels per eye. Apple's been short on details, but we do know the displays are micro-OLED technology with 23 million pixels spread over two displays.
Battery Life
The Vision Pro is meant to be used plugged in, but an external battery will be available that offers two hours of use. As a self-contained computer, it doesn't need to be tethered to your Mac or iPhone, so the battery is the main limitation between you and wandering into a virtually-enhanced world, or binging an entire season of Stranger Things while jogging. This is definitely a place where a third-party battery might help, since two hours isn't long.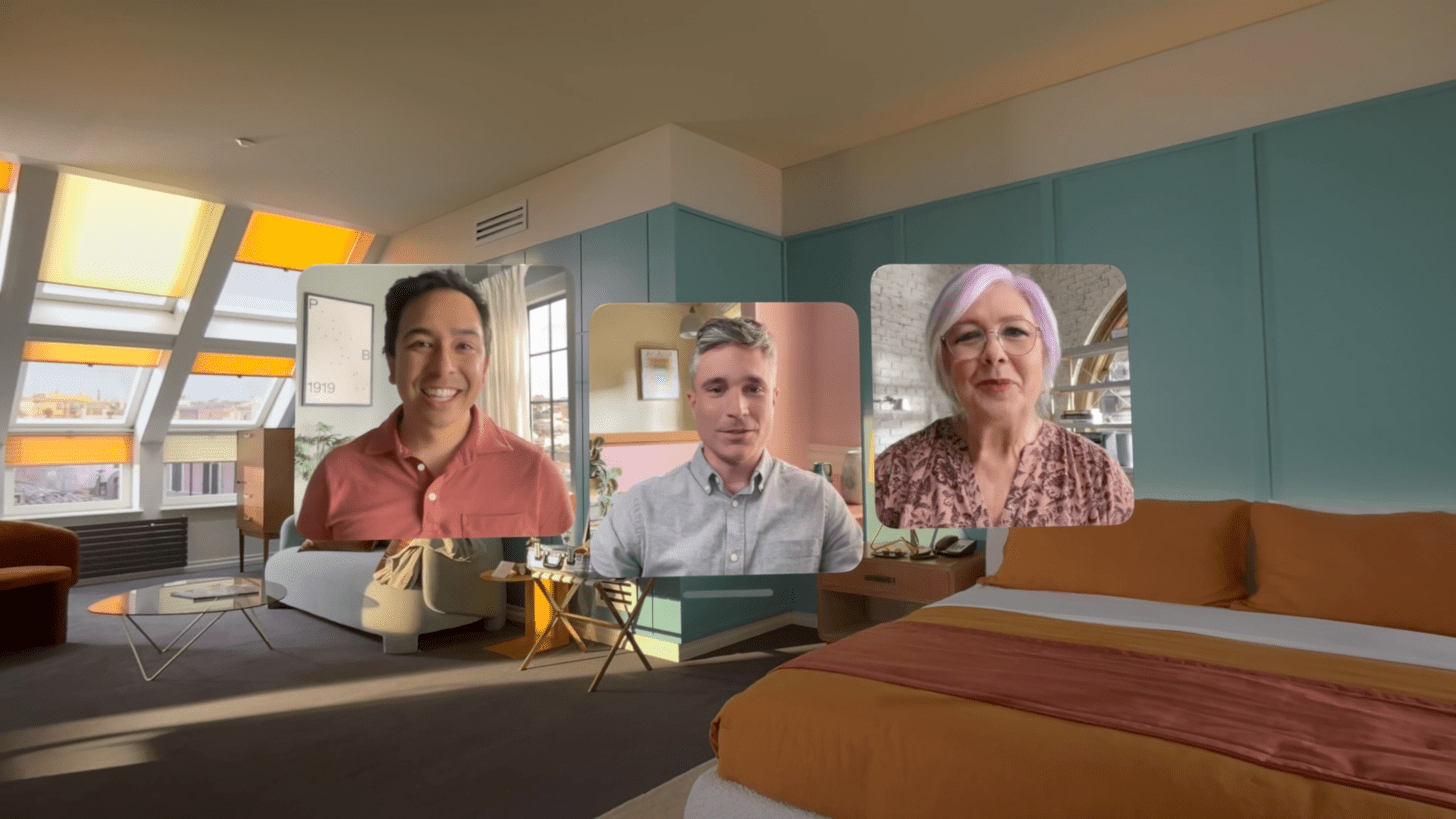 Cameras
Apple offered very little detail about the Vision Pro's many camera systems. Among the details known so far: the device will be capable of recording 3D videos, which Apple calls spatial video. The system sports 12 cameras in total, plus 6 sensors (one of which is LiDAR), and 6 microphones.
Should You Buy the Apple Vision Pro?
To me, the price tag puts this device outside the reach of the casual fan and into the realms of hardcore enthusiasts and business and education users. It costs more than most Mac computers. That said, it very well could erase the need for any other device at all. But these are all just ambitious promises. The challenges involved in mixed reality are huge. We won't know for sure if Apple's actually cracked it until the device releases to the public next year. And many of us won't get to experience it at all until the price comes down in a generation or two.
In my opinion, the price tag means this probably isn't the device to change the world. It's just not quite available enough. But let me put it this way, based on no special knowledge except Apple's naming conventions, if there is a Pro model, could that mean we might hope for a mass market Apple Vision model coming soon, or even a budget Apple Vision Air? If so, then that would be the time for us all to put on some Pentatonix and strap in to the new world.