By

Leanne Hays
Wed, 01/23/2019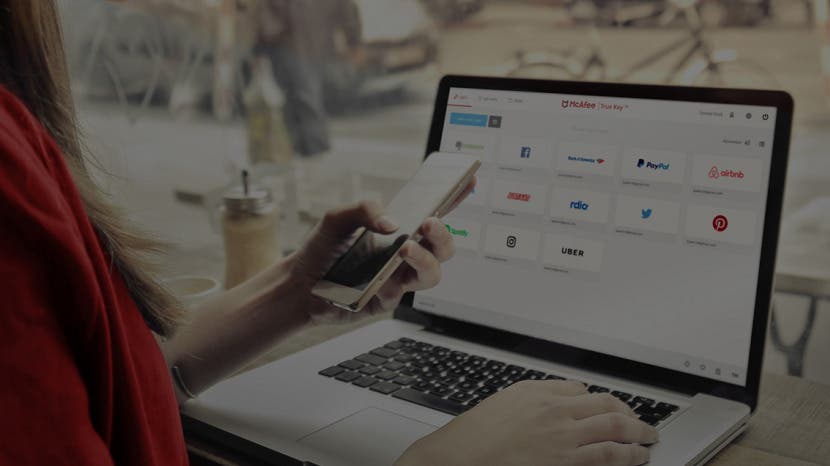 We use the internet for just about everything; shopping, banking, communicating with friends and family, and storing music, photos, and videos. It's vital to safeguard all the personal data associated with these services with a different, strong password for each account. A password manager can help you generate and keep each password safe. There are lots of reputable, free password keepers to choose from, including 1Password, True Key, and LastPass. We'll go over the features of these apps so you can choose the best option for your needs. We'll also cover how to install a password app, and how to use it once you have. Let's get started.  
Related: How to Eliminate Duplicate Passwords with Apple's Password Manager
Which Password Manager Should I Choose?
There are many password managers to choose from, but I'll go over three highly rated choices to give you an idea of your options.
Cost: Free for the standard app, $2 per month for Premium- $6 per month for Family Premium (up to six family members)
Devices: iPhone, iPad, Apple Watch, and iPod Touch 
Supported Browsers: Extension buttons for Safari, Chrome, Firefox, Internet Explorer, and Opera
Special Features: Password and Username generators, Digital Wallet
Further Reading: Learn more about LastPass for iOS here.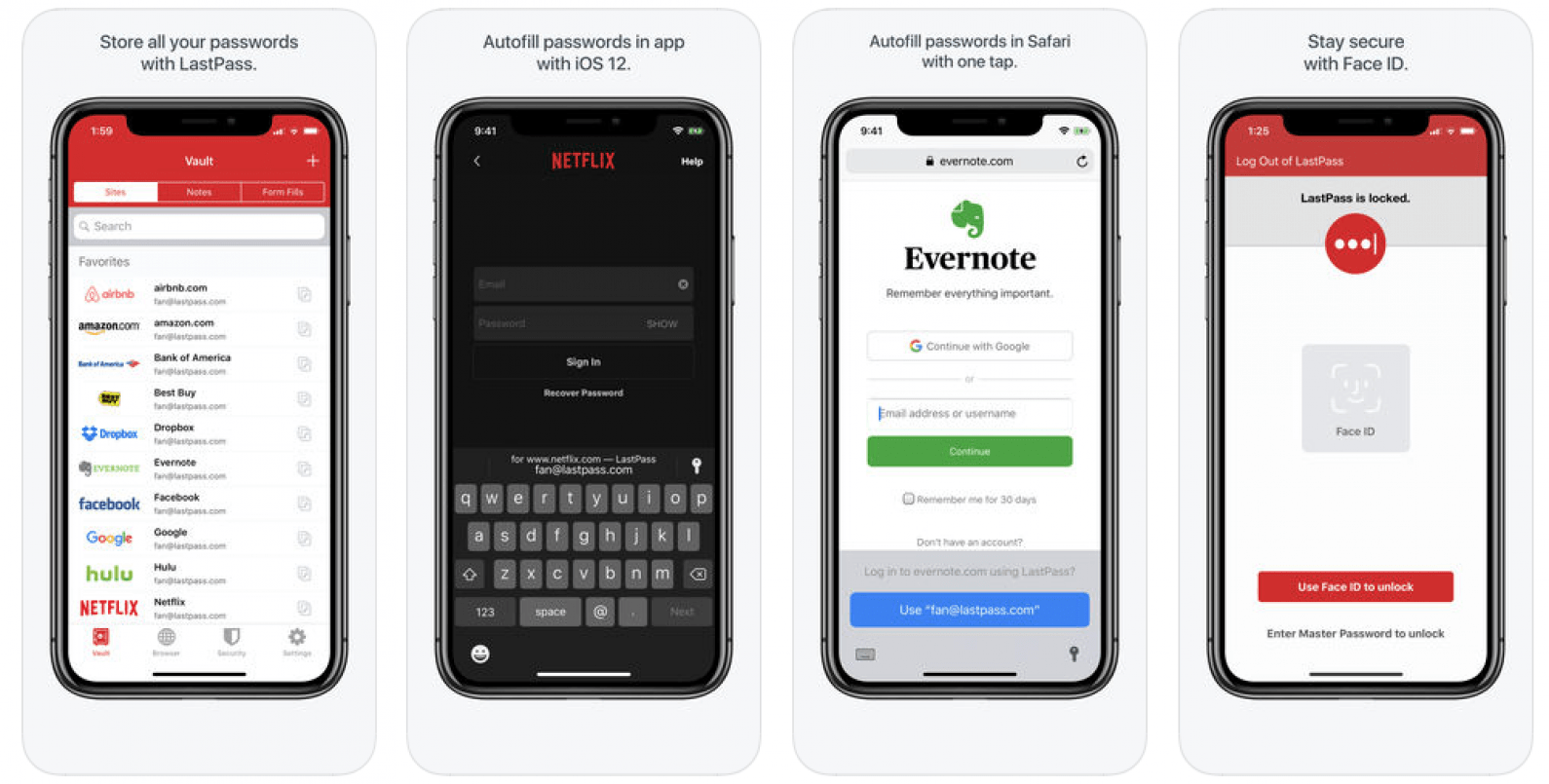 Download the LastPass app and set up your account with a master password, then fill in the usernames and passwords you'd like safeguarded in your Vault. From now on, all you'll have to do is remember your Master Password or use Face or Touch ID, and LastPass will auto fill your usernames and passwords for you whenever you visit an app or website with the Safari browser. When you create new accounts, LastPass can help you create strong passwords for them, and you can also go back and replace weak passwords with better ones.   
Cost: Free for up to 15 passwords, $19.99 per year for up to 10,000 passwords and logins
Devices: iPhone, iPad, iPod Touch
Supported Browsers: Safari
Special Features: Password Generator, Digital Wallet
Further Reading: Follow this link for a full list of iOS features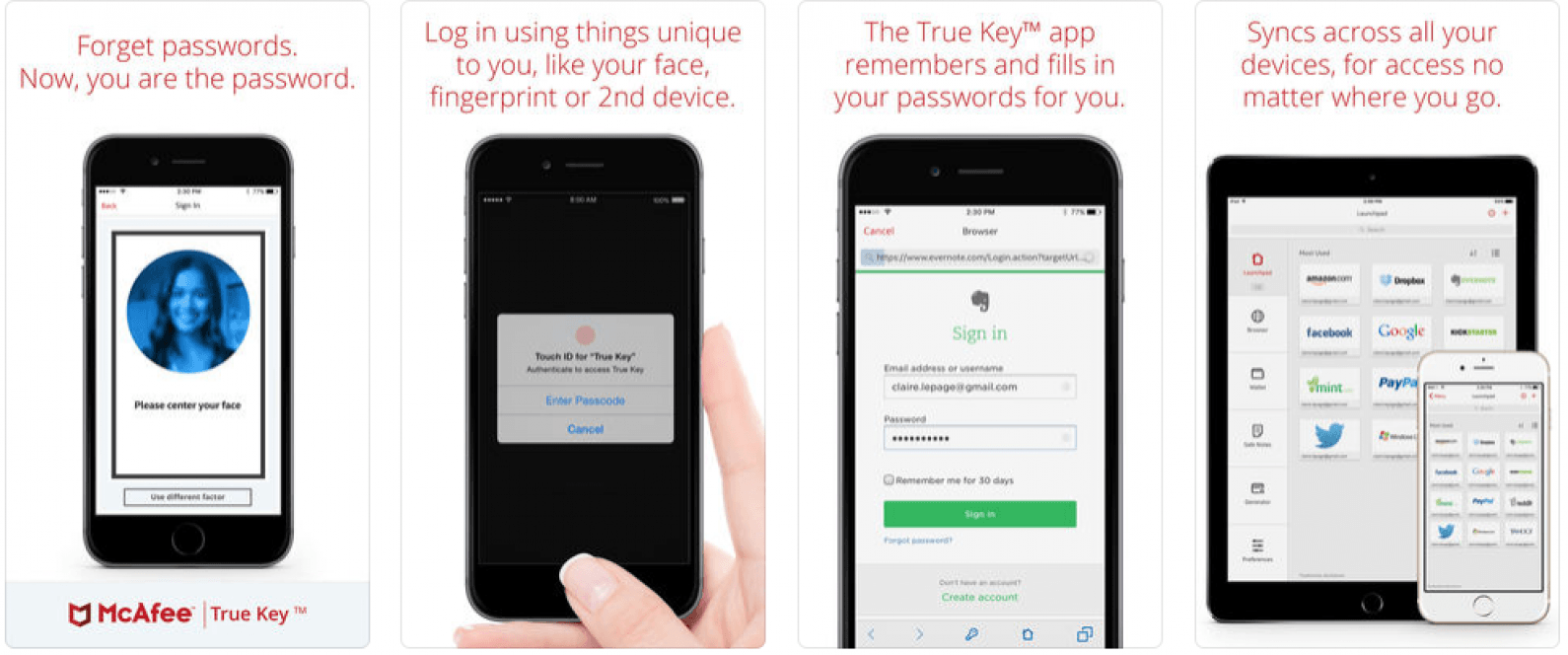 Cost: 30-day free trial, then $2.99 per month, or $4.99 per month for a family (up to five members.) Team, business, and full-company packages also available
Devices: iPhone, iPad, Apple Watch, and iPod Touch
Supported Browsers: Safari
Special Features: Organize passwords into groups with tags, Watchtower feature warns of security issues and password breaches
Further Reading: Follow this link for a full explanation of 1Password for iOS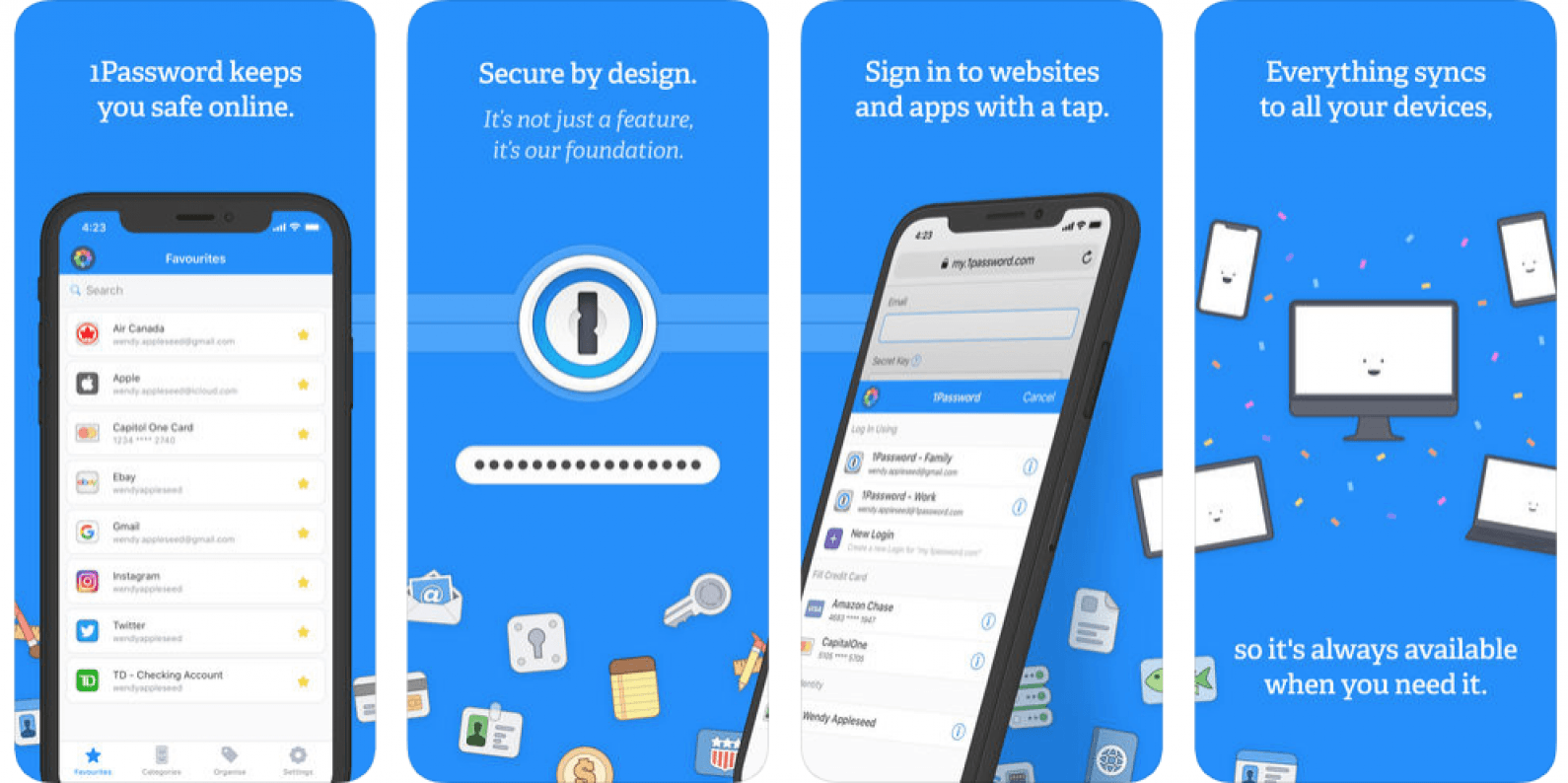 How to Get Your Password Manager on Your Device
Once you've decided which password manager you'd like to go with, downloading it to your iPhone and starting to use it is quick and easy.
Tap on the name of the password manager you've chosen from the list above.
This will take you to the App Store; tap on Get next to the password manager app.
Tap Open when your app is finished downloading.
Begin by deciding whether or not you'd like this app to send you notifications; you can always change your mind later and turn off notifications if they become annoying. 
The setup process will vary slightly depending on which password manager you've chosen. With McAfee True Key you'll need to swipe left through several pages learning about features before finally tapping Get Started.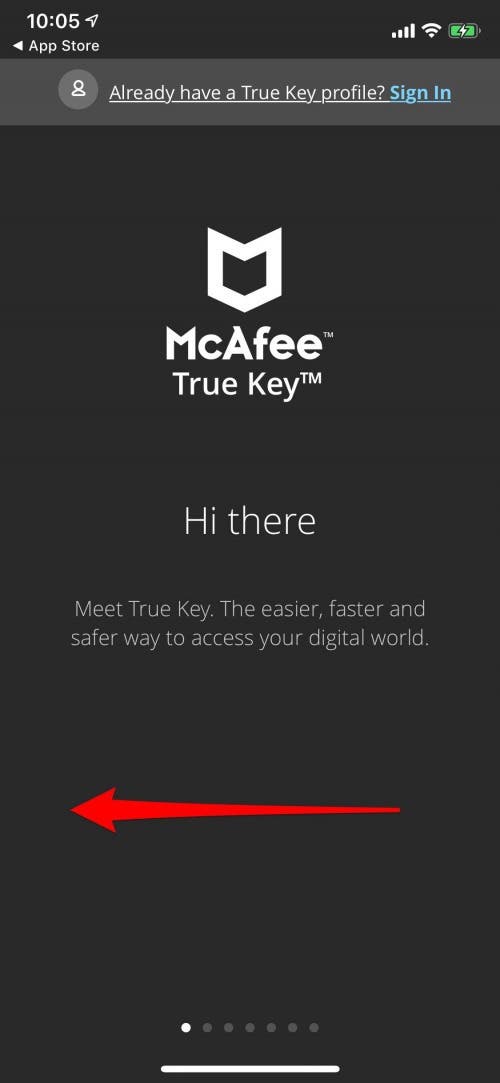 Fill out your personal information as directed, and when you're asked for a Master Password be sure to make it something you'll remember or keep it safely noted somewhere; if you lose this password you'll lose access to your app. 
Depending on which iPhone you have you'll choose whether to sign in with Face ID, Touch ID, or your Master Password.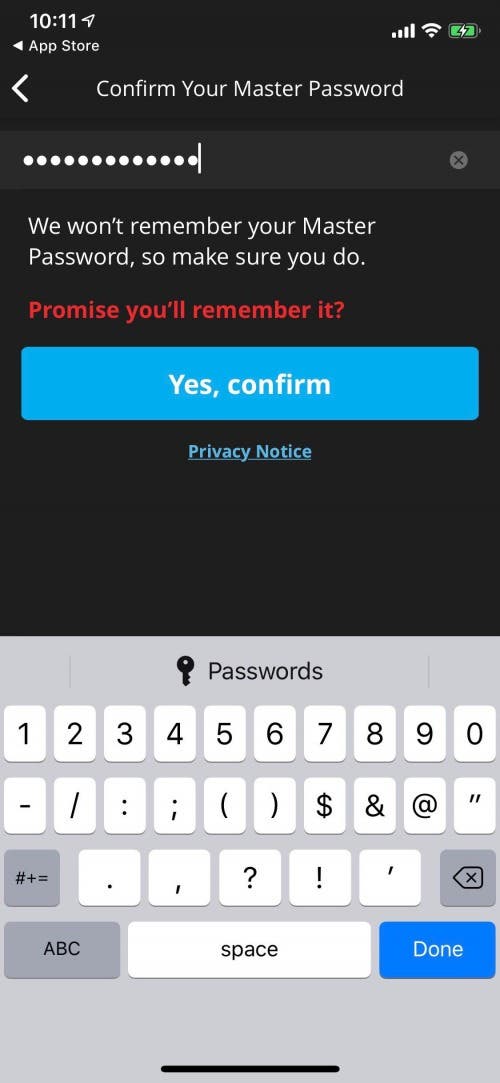 The next steps will vary depending on which app you chose; mine directed me to add all the websites and apps I wanted it to protect.
Regardless of the setup order, your app will have a dashboard or menu that will allow you to generate new passwords, organize your personal data, add new app and website logins, change your settings and preferences, and more.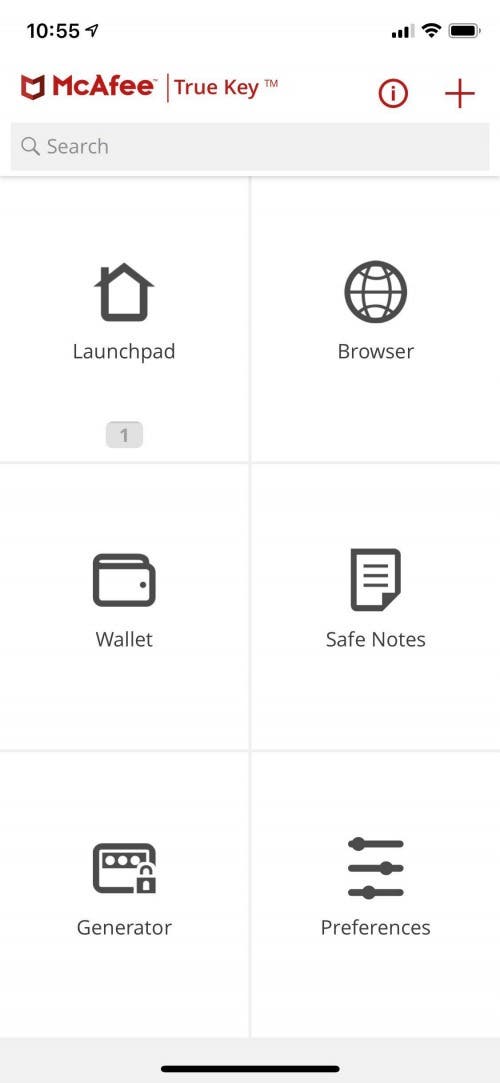 Enable AutoFill Passwords for a Third-Party App
Once you've chosen your third-party password manager, you'll need to enable AutoFill passwords for it. To do this:
Open the Settings app.
Now scroll down and tap on Passwords & Accounts.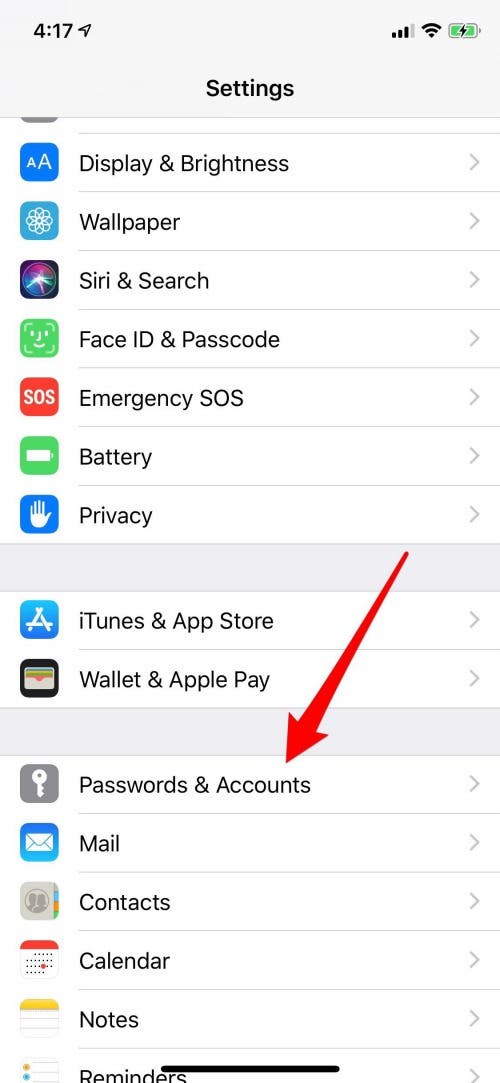 Tap AutoFill Passwords near the top of your display, make sure it's toggled on.
Now tap the password manager you'd prefer to use under Allow Filling From.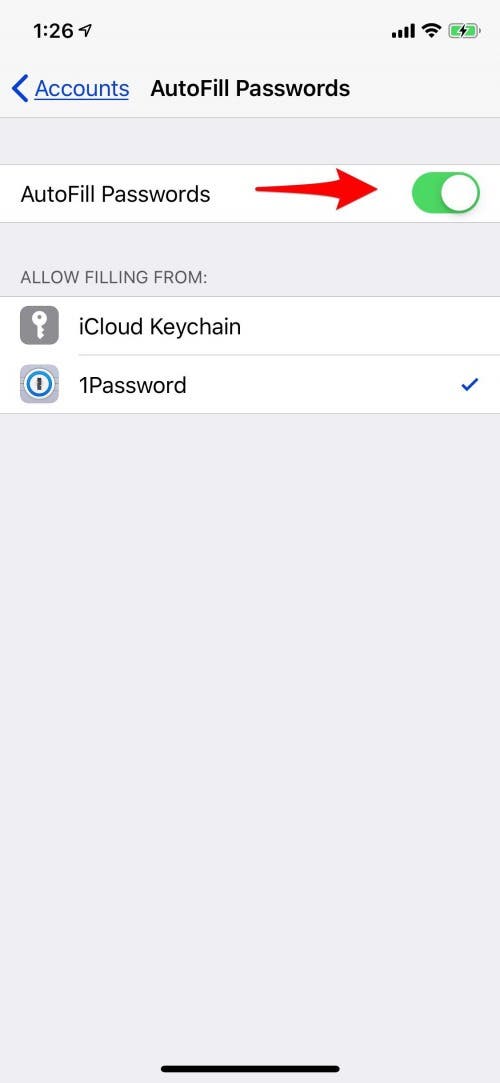 You'll see a check to the right of your choice indicating it's enabled; you can choose both a third-party app and your iCloud Keychain if you want to.