Get in touch with your favorite people quickly.
By

Rhett Intriago
Updated 05/01/2023
What to Know
Instead of speed dial, your iPhone has a Favorites list in the Phone app.
You can also add your most frequent contacts to your Home Screen with a widget or a shortcut.
Ask Siri to call anyone in your contacts list without ever touching your phone.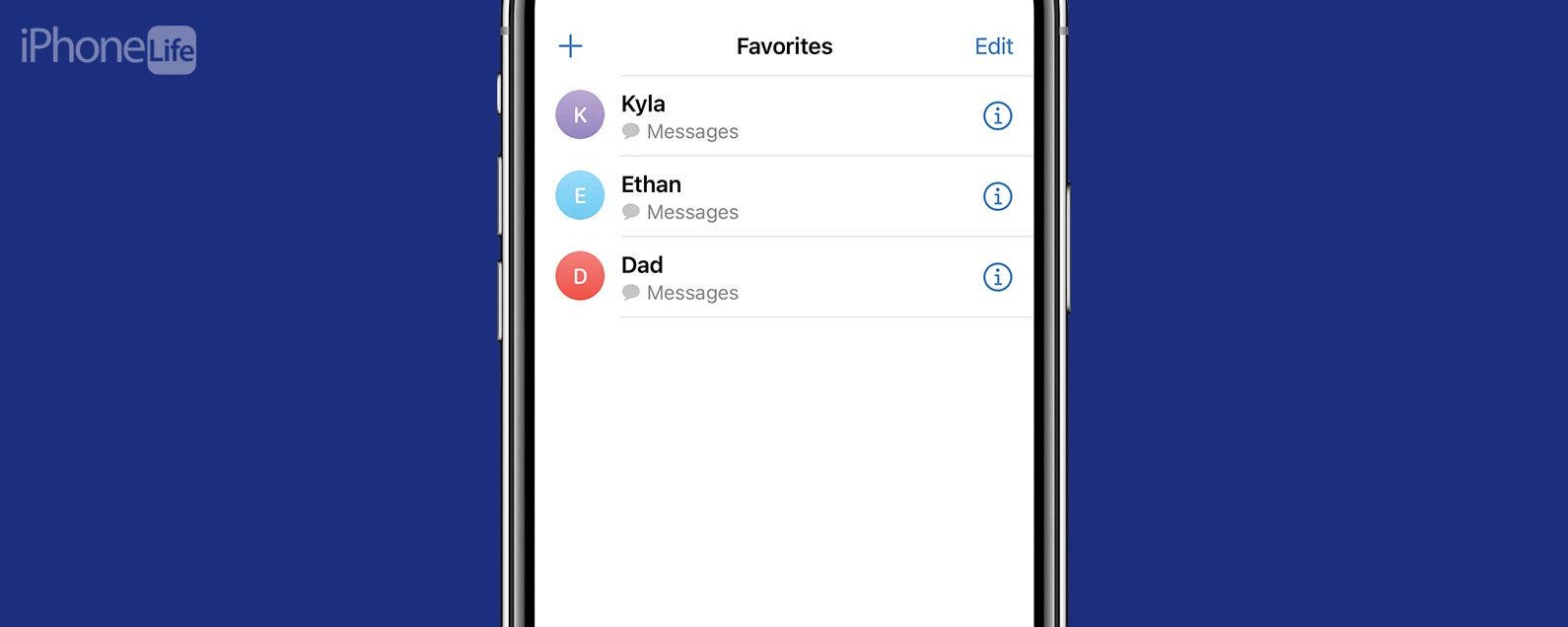 Making calls with your iPhone has never been easier. In the past, speed dial was the fastest way to get in touch with your friends and family. Now, you can add contacts to your favorites, place frequent contacts on your home screen, or create a shortcut to quickly call your closest friend. Your contacts are just a tap away, so let's go over how to use speed dial on iPhone.
Jump To:
1. Add Favorites to iPhone
Speed dial as we know it is a thing of the past. Instead, modern smartphones all include features that can do what speed dial once did and more. The iPhone is no exception. In the Phone app, you can add contacts to your Favorites list, making it easy to call them. You can even select the primary contact method, so you can choose to start a text conversation, a phone call, or a FaceTime call with a single tap. For more iPhone shortcuts and hidden tricks, be sure to sign up for our free Tip of the Day newsletter.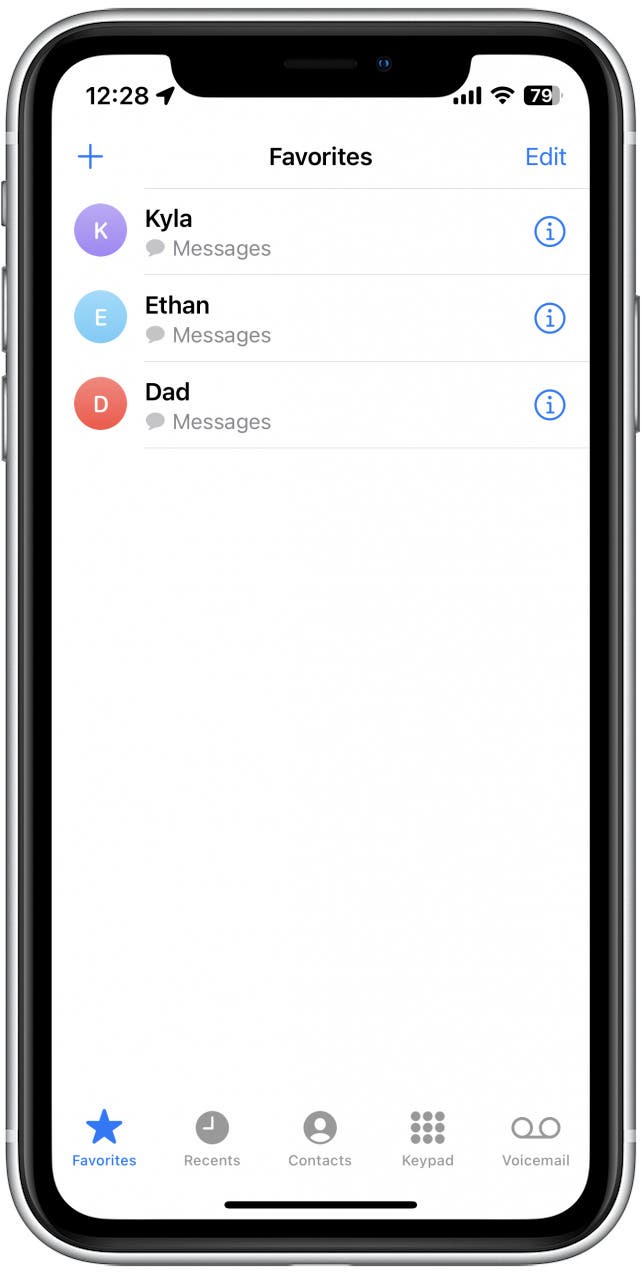 2. Reach Contacts Quickly with a Widget
Ever since widgets were added to iOS, there has been a handy Contacts widget that allows you to place your most frequent contacts right on your Home Screen or in Today View. By placing the Contacts widget on your Home Screen, you can easily get in touch with your favorite people.


Tapping a contact will bring up their Contact Card with their most recent messages, shared notes, links, and much more, including options to text, call, or FaceTime.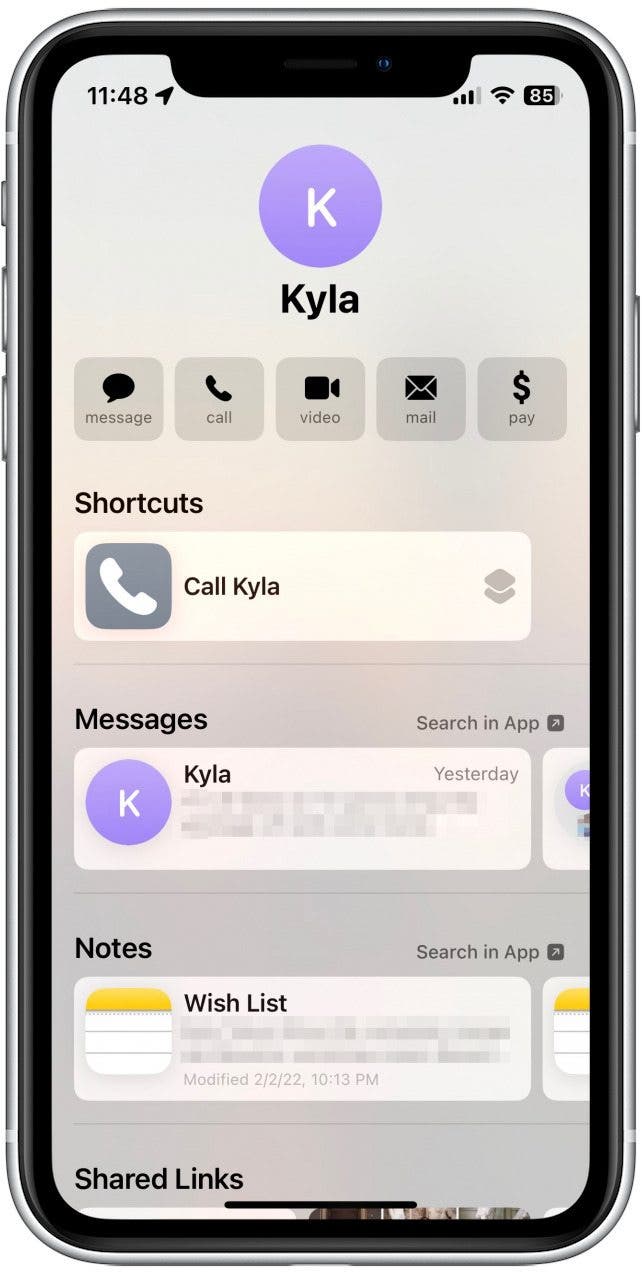 3. Add Contact to Home Screen with Shortcuts
You can also use the Shortcuts app to add a shortcut to your Home Screen that quickly calls your chosen contacts. Here's how to add a contact to your Home Screen:
Open the Shortcuts app.


Tap the Plus icon in the upper right corner.


Tap Add Action.


Tap the Search bar.


Type Call, and tap the action for Call under Contacts.


Tap the blue Contact button.


Find and tap the contact you want to add.


Tap the name of the shortcut at the top of the screen.


Tap Rename to rename it.


Tap Choose icon to change the icon.


You can select the phone icon or find a different icon to differentiate it from the phone app.


Tap Done when you're satisfied.


Tap the name of the shortcut again, and tap Add to Home Screen.


Tap Add.


Now with the Shortcut on your Home Screen, you can tap it at any time to immediately initiate a call with your selected contact.


You can repeat this process for each contact that you want to be able to reach quickly.
4. Use Siri to Speed Dial on iPhone
Siri is an underutilized tool for almost every iOS user. One of the virtual assistant's most useful features is that Siri can quickly place calls for you. If you have Hey Siri enabled, just say, "Hey, Siri, call [contact name]," and Siri will immediately place the call. If you don't have Hey Siri enabled, just press and hold the side button to activate Siri and repeat the above command. It's quick, easy, and connects you to your contacts in seconds.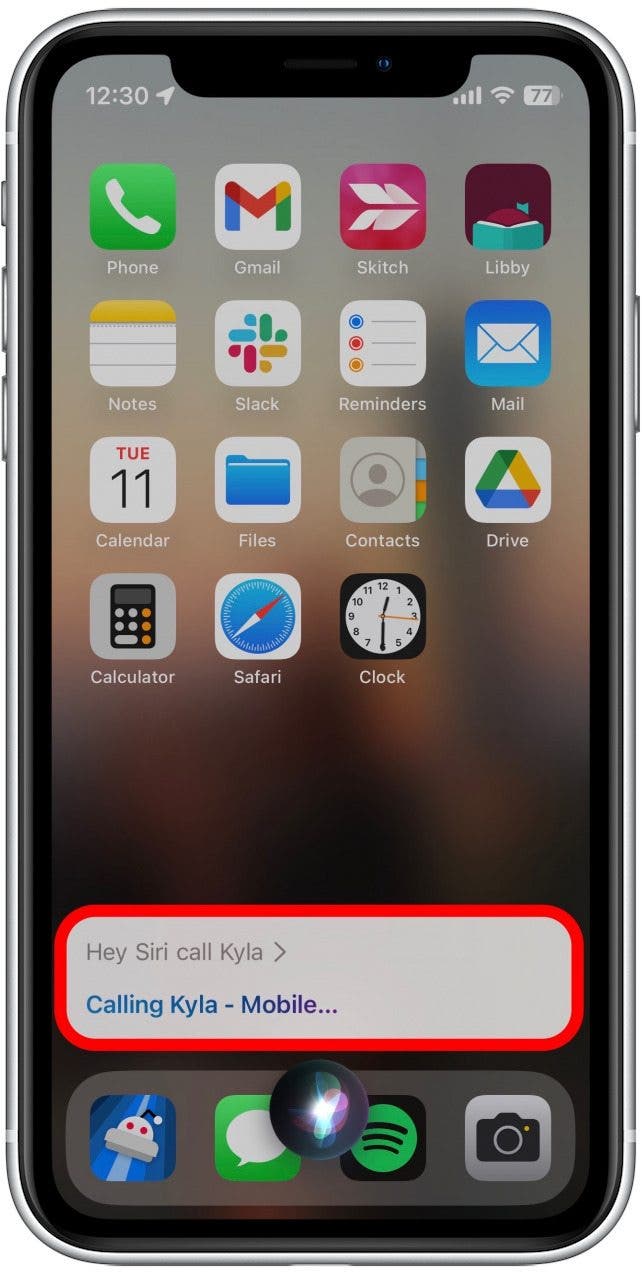 Now you know the four best ways to use speed dial on iPhone! While speed dial isn't exactly the same as you might remember, there are still many ways to quickly get in touch with your favorite people.