By

Hallei Halter
Wed, 05/08/2019
* This post is part of iPhone Life's Tip of the Day newsletter. Sign Up. *
Want to know how to get in touch with your favorite people even faster? Here's how to add a contact to Favorites in the Phone app. When you add a contact to Favorites, you can set a default contact method and then just tap their their name and get instantly connected by whichever option you choose. So text, call, and FaceTime with just a tap! 
Related: How to Let Favorite Contacts Call You When Do Not Disturb Is On
To add a person to your Favorites list:
Open the Phone app and tap Favorites in the bottom left.
Tap the plus in the upper left corner.
This will open your Contacts list, and you just need to tap the name of the contact that you want to add to Favorites.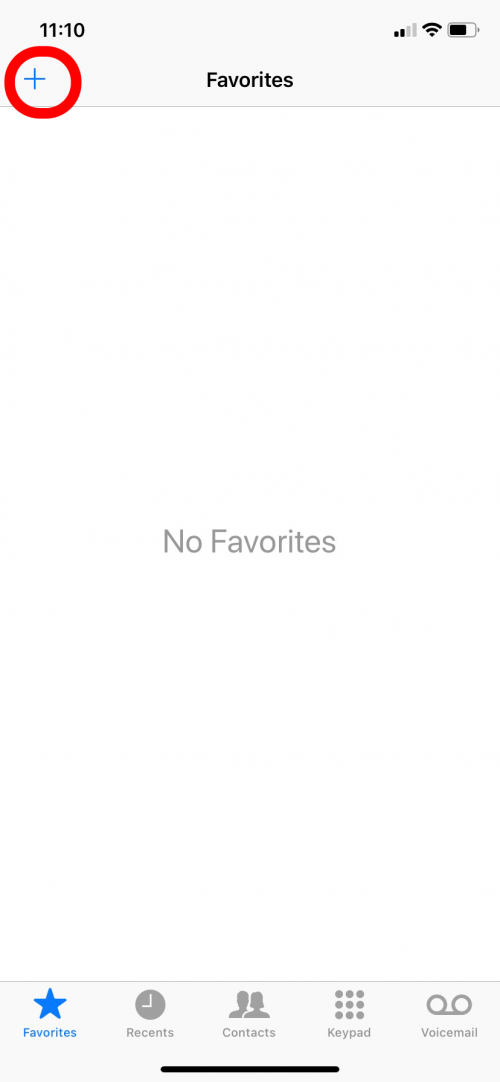 On the menu that pops up, you can choose how you want to quickly get in touch with your Favorites contact.
FaceTime will only be an option if your contact has it too, on an iPhone, iPad, or Mac.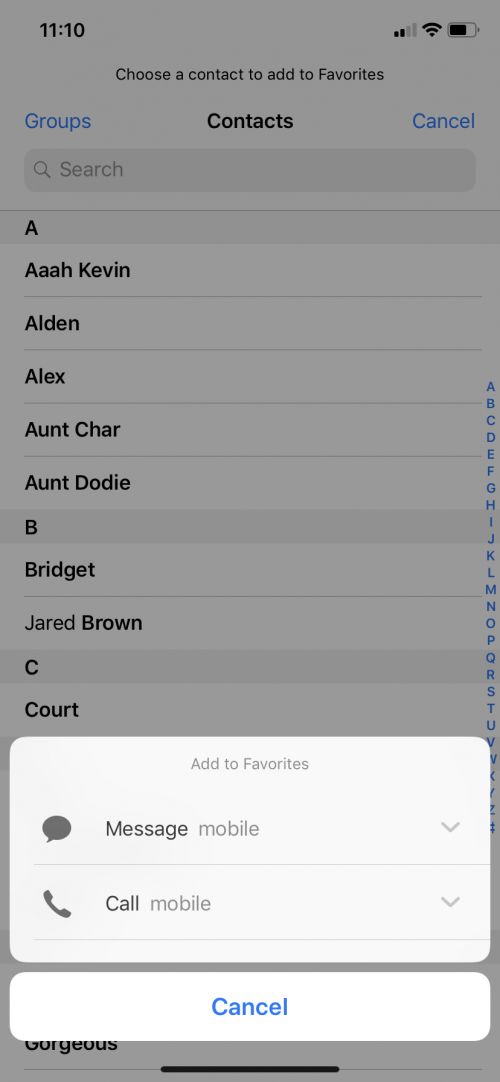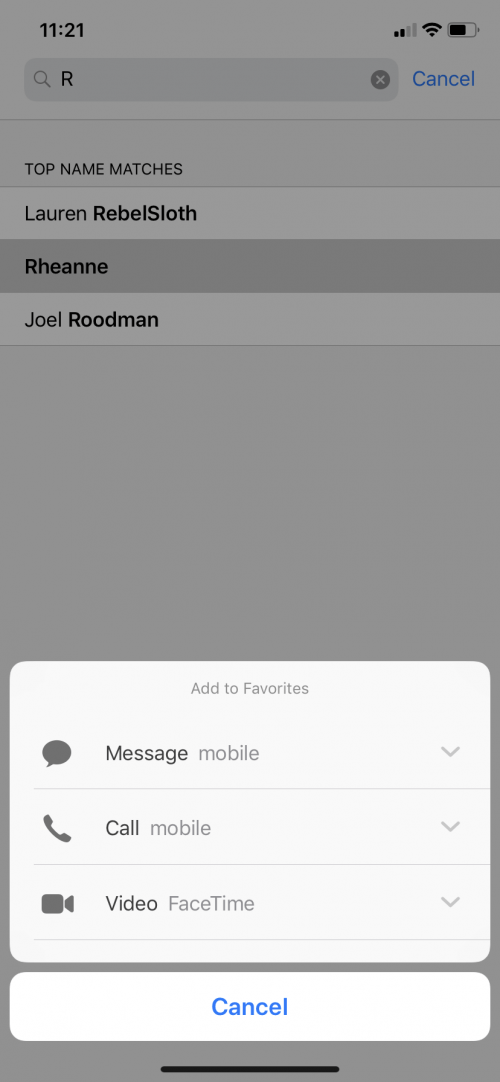 After selecting an option, their name and default contact method will be added to your Favorites.
Tap their name in Favorites to instantly open the option you chose to contact them.
You can still contact the person using other methods, you just have to to tap the info icon to the right of their name to see all the other options.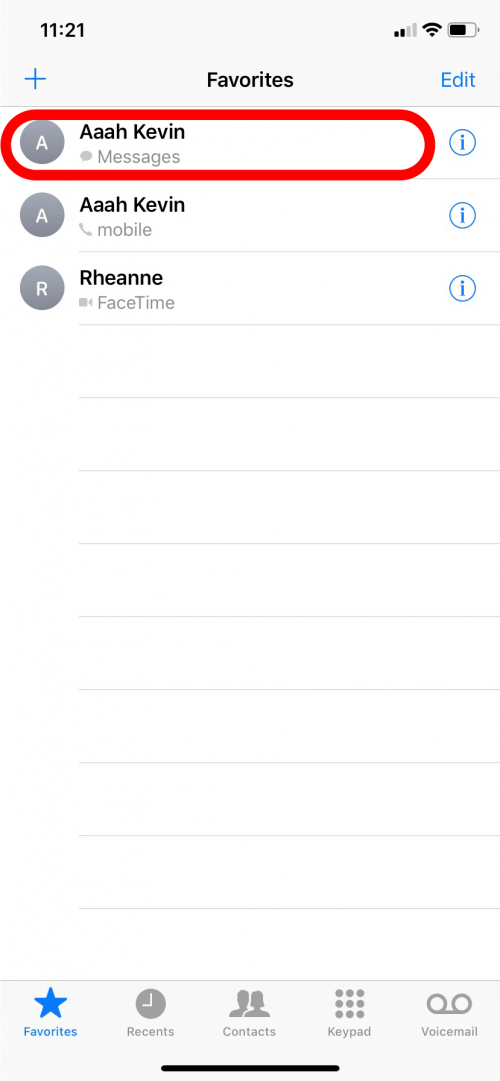 Using the Favorites feature has streamlined how I get in touch with my friends, coworkers, and others. Instead of opening Messages or FaceTime, I just open my Favorites list and tap who I want to contact.
My iPhone XR doesn't have 3D Touch; but if your iPhone does, you can even 3D Touch the Phone app icon to access your list of Favorites even faster! (All iPhones starting with the 6s have 3D Touch except the iPhone XR and iPhone SE.)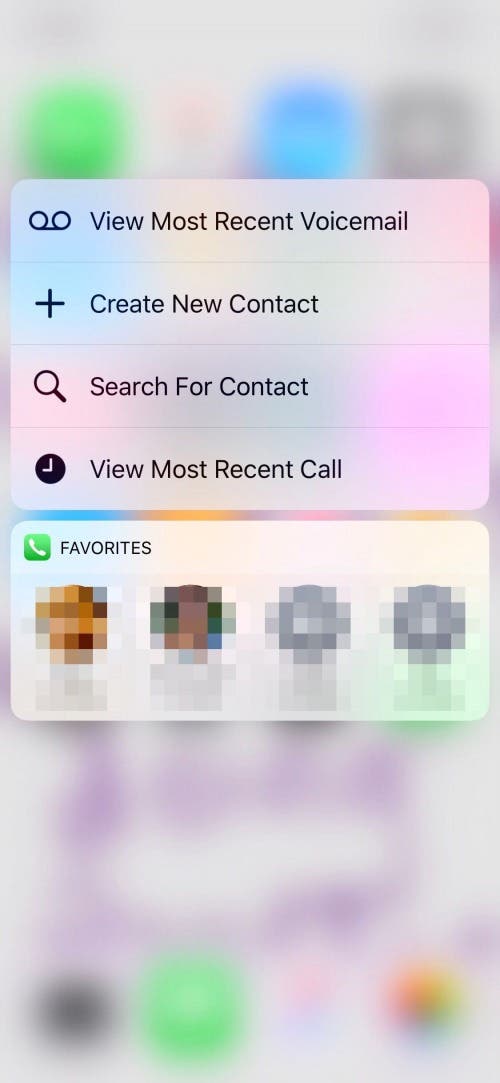 Top image credit: Daniel Tadevosyan / Shutterstock.com