By

Rhett Intriago
Thu, 10/12/2023
What to Know
The most common issue for audio messages not working on iPhone is Sound Recognition.
You can disable this in Settings, tap Accessibility, then Sound Recognition.
Other solutions include troubleshooting iMessage, closing the re-opening the app, and updating your device.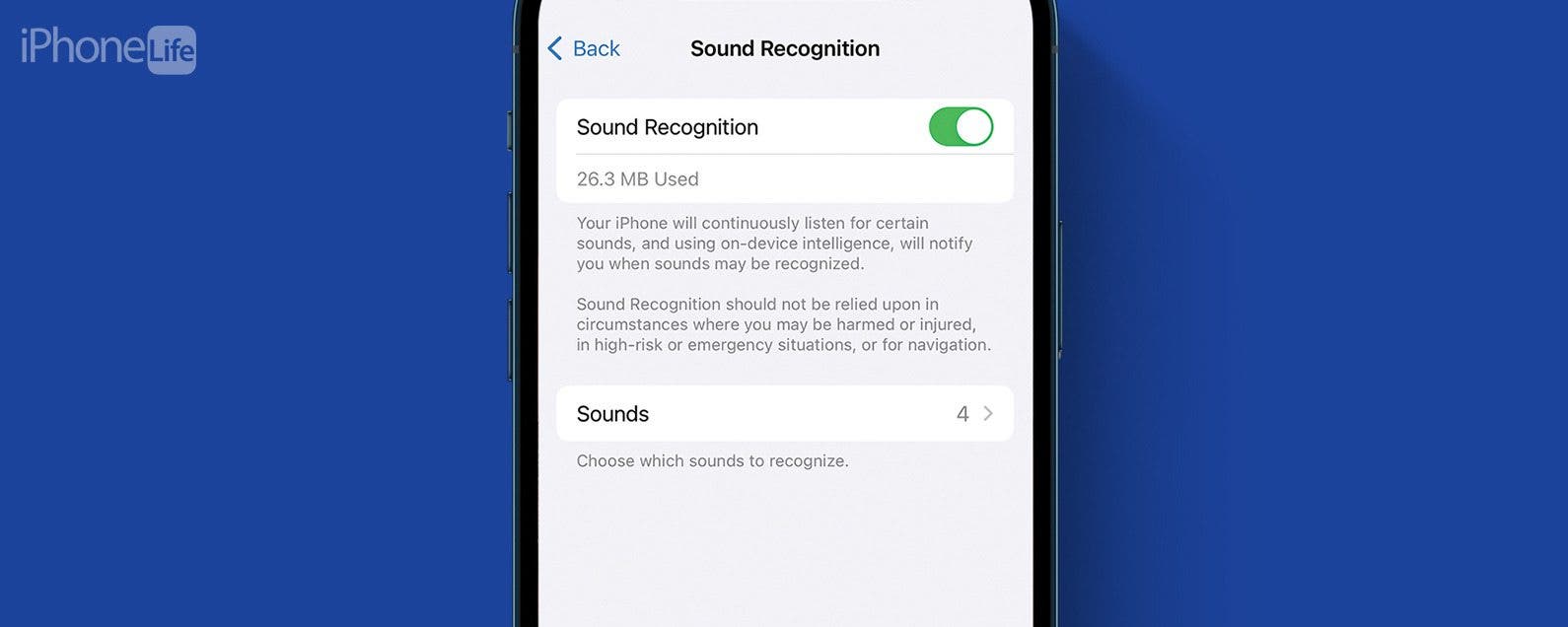 Are audio messages not working on your iPhone? Sending audio messages is a convenient way to convey information more quickly than a text. If you're someone who sends a lot of audio messages, having them not work can be extremely frustrating.
Jump To:
How to Send Voice Messages on iPhone
Sending an audio message on an iPhone is pretty easy. All you need to do is tap the plus icon in any iMessage conversation, and tap Audio. From there, simply record your message and tap the send button. You can listen to audio messages by simply tapping the play button next to the message. For more nifty iPhone shortcuts and tips, be sure to sign up for our free Tip of the Day newsletter.
If you are unable to send audio messages, you should start by double checking your cellular and Wi-Fi connections to ensure you are online and able to send audio messages. If you are still having trouble with audio messages, try the following solutions to resolve the issue.

Discover your iPhone's hidden features
Get a daily tip (with screenshots and clear instructions) so you can master your iPhone in just one minute a day.
How to Disable Sound Recognition
The most common reason why you might be getting a "cannot send audio messages at this time" error message is because you have Sound Recognition enabled. This can prevent your iPhone from recording audio messages. Here's how to disable this feature:
Once you've disabled Sound Recognition, return to the Messages app and try sending an audio message again.
Other Solutions for When Audio Messages Are Not Working on iPhone
If you're still having trouble with audio messages not working on iPhone, you can try a few more fixes.
Close the Messages App

The next step to take is to try closing the Messages app. You can close apps by just swiping up to the center of your screen to open the App Switcher. From there, swipe up on the Messages app to close it.
Troubleshoot iMessage

Whenever you're experiencing issues with voice messages not working on iPhone, it could be related to iMessage. Check out this article on troubleshooting different issues with iMessage to help resolve the problems you are experiencing.
Check for Updates & Restart Your iPhone

The last thing to do is check for updates on your iPhone. If audio messages are not working on your iPhone, it might be the result of a bug. If that's the case, there could be an update available that resolves the issue.
If all else fails, you can always reach out to Apple Support or visit a local Apple Store for further assistance.
FAQ
Why is my microphone not working on my iPhone Messages? By default, the Messages app has access to your device microphone. If the Messages app doesn't seem to recognize your voice, double check with other apps (like Voice Memos or in a phone call) to see if the issue persists. It could be a hardware defect which would require physical repairs. 
How do you know if someone heard your audio message on iPhone? If the person you sent an audio message to has read receipts turned on, you will be able to see when they have seen the message.
Why does it say message not sent on iPhone? When your cellular signal is too weak or you've sent a text to a number that does not exist, you will see a red exclamation mark with a message saying the message was not sent. Double check that you've entered the phone number correctly and that you have a good cellular connection.