By

Leanne Hays
Updated 10/23/2018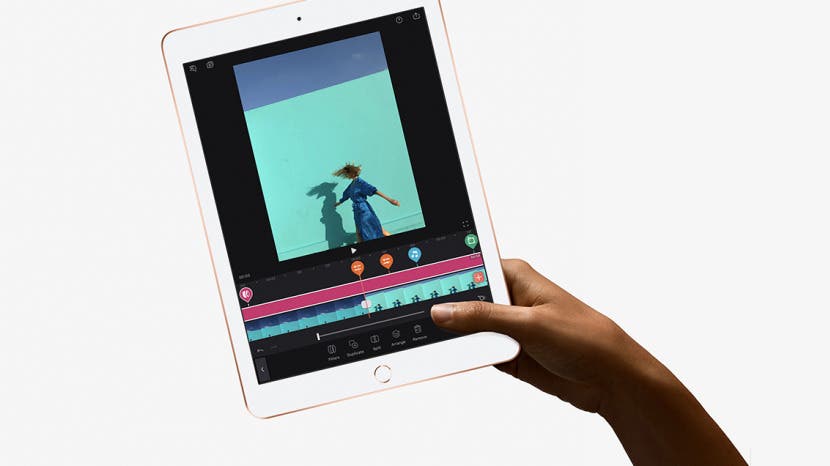 The first iPad was released on April 3, 2010, and Apple currently offers three different iPad models: the recently announced 9.7–inch iPad 2018, a 10.5-inch and 12.9–inch iPad Pro, and a 7.9–inch iPad mini. Now there's an Apple event scheduled for October 30, and we're hopeful that at least one new iPad, whether it be an iPad Pro or even an iPad Mini, will make its debut. We had hoped for one or more new iPads at September's special event, but although Apple did give us three new iPhones and the Apple Watch Series 4, we were a bit disappointed about the lack of new iPads. iOS 12, Apple's latest iPhone and iPad operating system, has given us tantalizing hints about the next iPad(s) and their features. Will some new iPad Pros will join this tablet lineup very soon, along with several long-awaited capabilities? What about the iPad mini 5? Let's discuss when the new Apple products may be released, which upgrades and improvements to expect, and all the other iPad hints and rumors we've been collecting for the past several months. There's no way to know exactly what Apple has in mind until October 30, but we can have fun piecing together clues and making educated guesses in the meantime! 
Related: Apple AirPods 2 & StudioPods: Release Date, Colors, Charging Case, Pricing, More
October 30 Apple Event - Brooklyn - 9:00am ET
Apple doesn't have an October event every year, but they were annual occurrences between 2011 and 2014, and an October event happened again in 2016; in other words, we're due for one. Since the September event was so slim on hardware reveals, it stands to reason that Apple was holding a few things back, possibly due to production delays, or maybe just to build suspense. We had an excellent hint from Apple about new iPad features in the form of the iOS 12.1 beta release for developers. According to 9to5 Mac, the beta software contains a reference to a 2018 Fall iPad that uses gestures for navigation. This clue turns out to have pointed us in the right direction, and now that Apple has announced the October event, the design details of the new iPad(s) will soon be revealed. 
The Latest iPad...
The latest iPad was announced in March of 2018 when Apple unveiled a 9.7–inch version with Apple Pencil compatibility at the Let's Take a Field Trip event. This iPad is currently available for purchase. At the 2017 WWDC Keynote, both the iPad Pro 10.9 and 12.5 inch were revealed, but this year there were no hardware announcements at WWDC, and no iPad announcement at the September event. So will we hear more about new devices at the October event? It seems very likely!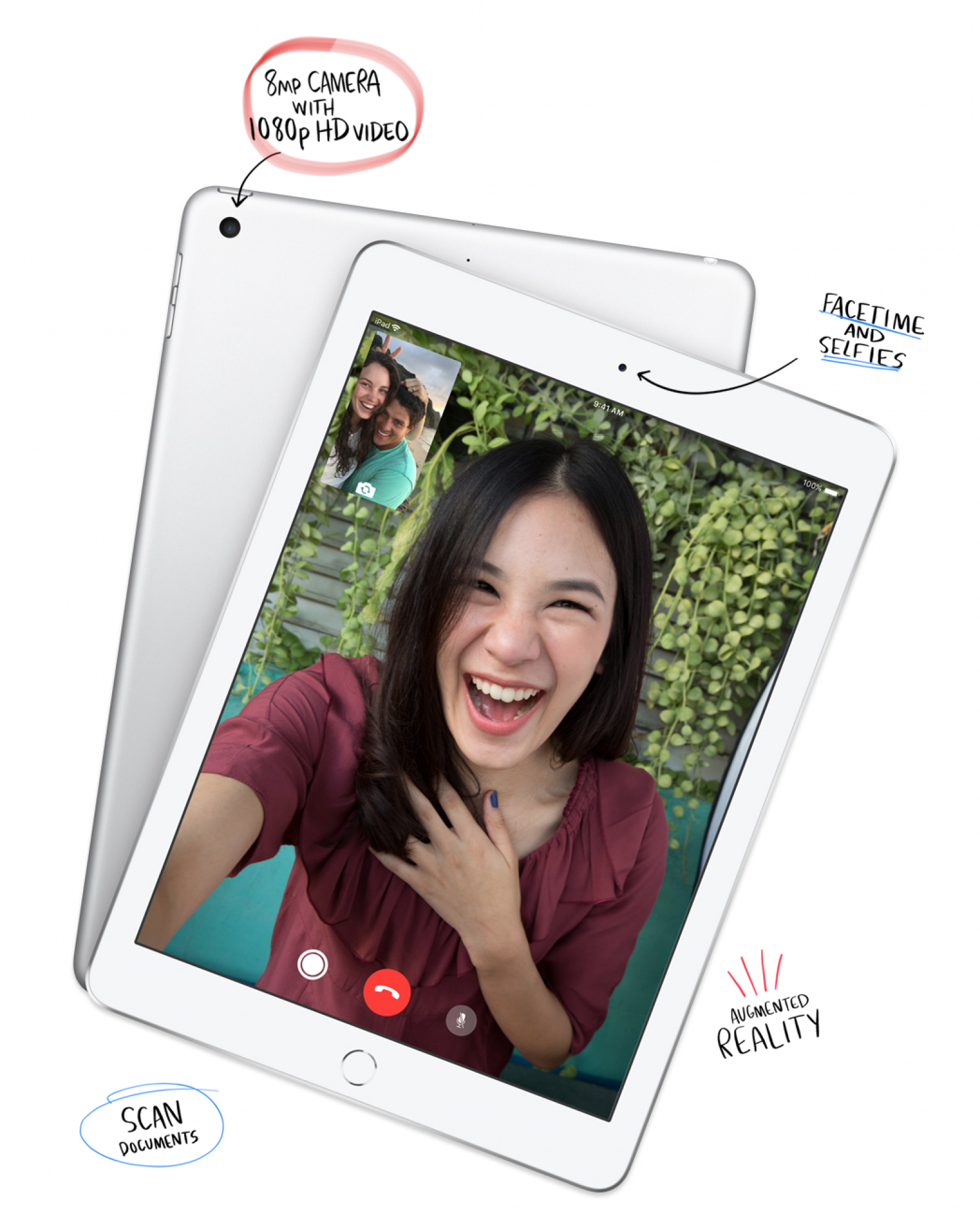 New 9.7-inch iPad Specs & Features
The 9.7–inch 6th-generation iPad released in March, often referred to as the iPad 2018, includes support for the Apple Pencil, a powerful A10 fusion chip, a Retina display, advanced sensors, and all-day battery life. 
iPad Pro 2 Rumors
It's rumored that Apple isn't done with iPad debuts for 2018 and that the iPad Pro 2 may be revealed this very month.  It's most likely that the newest versions of the iPad Pro will come in the same sizes as last year, 10.5 and 12.9 inches. Will the two possible new iPad Pros, in combination with the 9.7–inch 2018 iPad be revealed at the October 30 event? For now, let's discuss possible features of the rumored new iPad Pros.
Image Credit: iDrop News
iPad Pro Screen Size & Edge-to-Edge Display
Apple's latest iPhone, the iPhone X, features an edge-to-edge display with a small notch at the top of the screen. All three new iPhones that arrived in September 2018 have the same style of screen. Since Apple incorporated this design feature into their new phones, will it extend to future iPads as well? iDrop News reports that a string of code in the beta version of iOS 11.3 refers to a "modern iPad," reminiscent of the language developers used to describe the "modern iPhone," the iPhone X, before its debut. This is a clue that Apple may indeed plan to expand the display and eliminate the bezel in any new iPad Pros. 
Switching to an edge-to-edge display would mean that the formerly 10.5–inch screen size would be closer to 11 inches and the 12.9–inch display could expand to around 13.2 inches. The size of the tablets themselves won't need to be enlarged; the screen increase will be accomplished simply by reducing the bezels. 
Of course, there is another possibility; if Apple decides to maintain the 10.5 and 12.9-inch screen sizes while making the displays edge-to-edge, this would make for new iPads that are smaller than the last generation, but with screens the same size. Which will it be?
No Home Button or Touch ID
If the new iPad Pros have edge-to-edge displays like the iPhone X, XS, XS Max, and XR, this will, of course, mean the death of the Home button and Touch ID. There's no reason that future iPad Pros need Home buttons, after all. Gestures and swipes work wonderfully well on the latest iPhones, and they should work just as well on a tablet. Similarly, Face ID can replace Touch ID with the addition of the next rumored 2018 iPad Pro feature, the TruDepth Camera.
Image Credit: mysmartprice
TruDepth Camera, Face ID, Animoji & Memoji
If a new iPad Pro is announced at the October Apple Event, it should feature a TruDepth camera, just as the latest iPhones do. In addition to improvements in iPad photography, this will mean that Face ID and all it enables will be possible, including everyone's favorite chat feature, Animojis, and Apple's latest fun feature, Memojis!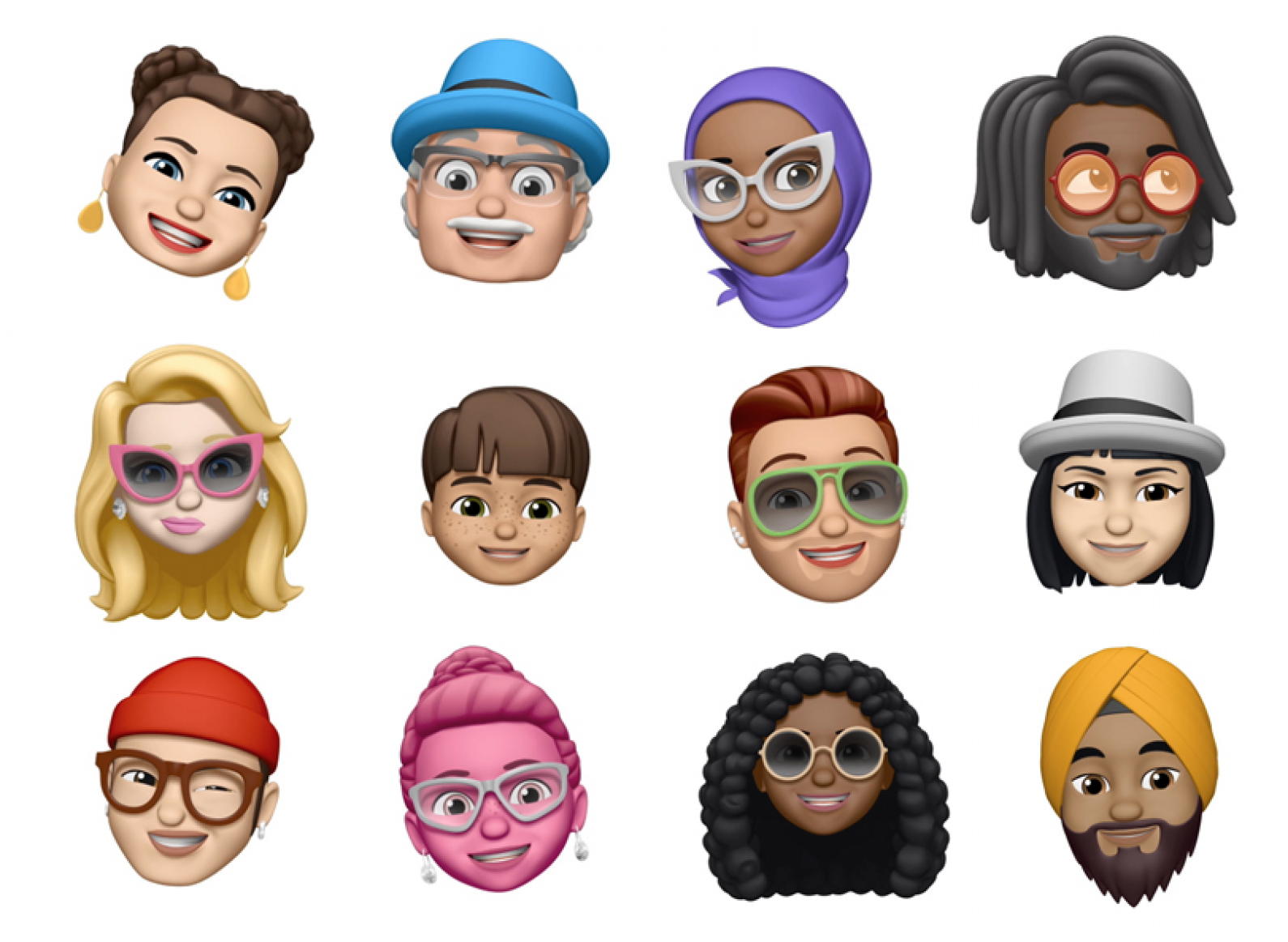 Processor
All of the 2018 iPhones have A12 processors, and the 2017 iPad Pros have A10X processors. There's no reason why any iPad Pros to come can't have A12 processors as well, if not even a new A12X. There are two high-performance CPU cores and four efficiency cores in the A12 chip, offering 15% more speed with 50% less power usage, and of course, improved graphics over the A11 chip. Can that really be beaten this year, or will the new iPad(s) keep the already impressive A12 chip? 
iPad Pro 2 Resolution 
While the iPhone X, XS, and XS Max have OLED (organic light emitting diode) displays, it's rumored that cost and supply chain issues will prohibit this feature's expansion to iPads for now. It looks like we'll see LED for the potential 2018 iPad Pro offerings, and can only hope for better luck next year on OLED screens. According to mysmartprice, the new iPads will feature True Tone IPS LCD panels, though. These panels support a variable refresh rate, which should make for a very smooth user interface.
Wireless Charging
Apple is moving in the direction of wireless charging for many of its devices; are the upcoming 2018 iPads among them? The iPad is so much larger than the iPhone, the AirPods, and the Apple Watch that it won't be able to share Apple's new AirPower mat, also slated for 2018 release, with these devices. Does it even make sense to try for wireless iPad charging right now, when that might mean incorporating at least a partial glass back like iPhones 8 and newer? My guess is that Apple won't introduce wireless charging for the iPad this year.
ARKit & Augmented Reality Capabilities
The 9.7–inch iPad that Apple revealed in March comes complete with the ability to run AR apps, due to its A10 chip, Retina display, and enhanced sensors and cameras. It seems entirely likely that any iPad Pro released in 2018 will offer even better AR experiences, especially since iOS 12 includes an update of Apple's Augmented Reality platform, ARKit 2. One of the most exciting new features of this upgraded platform comes courtesy of Apple's partnership with Pixar; the creation of a new, 3D file format called USDZ. This format allows the sharing of Augmented Reality files over Messages, Mail, Safari, and the Files and News apps, and optimizes that content for mobile devices.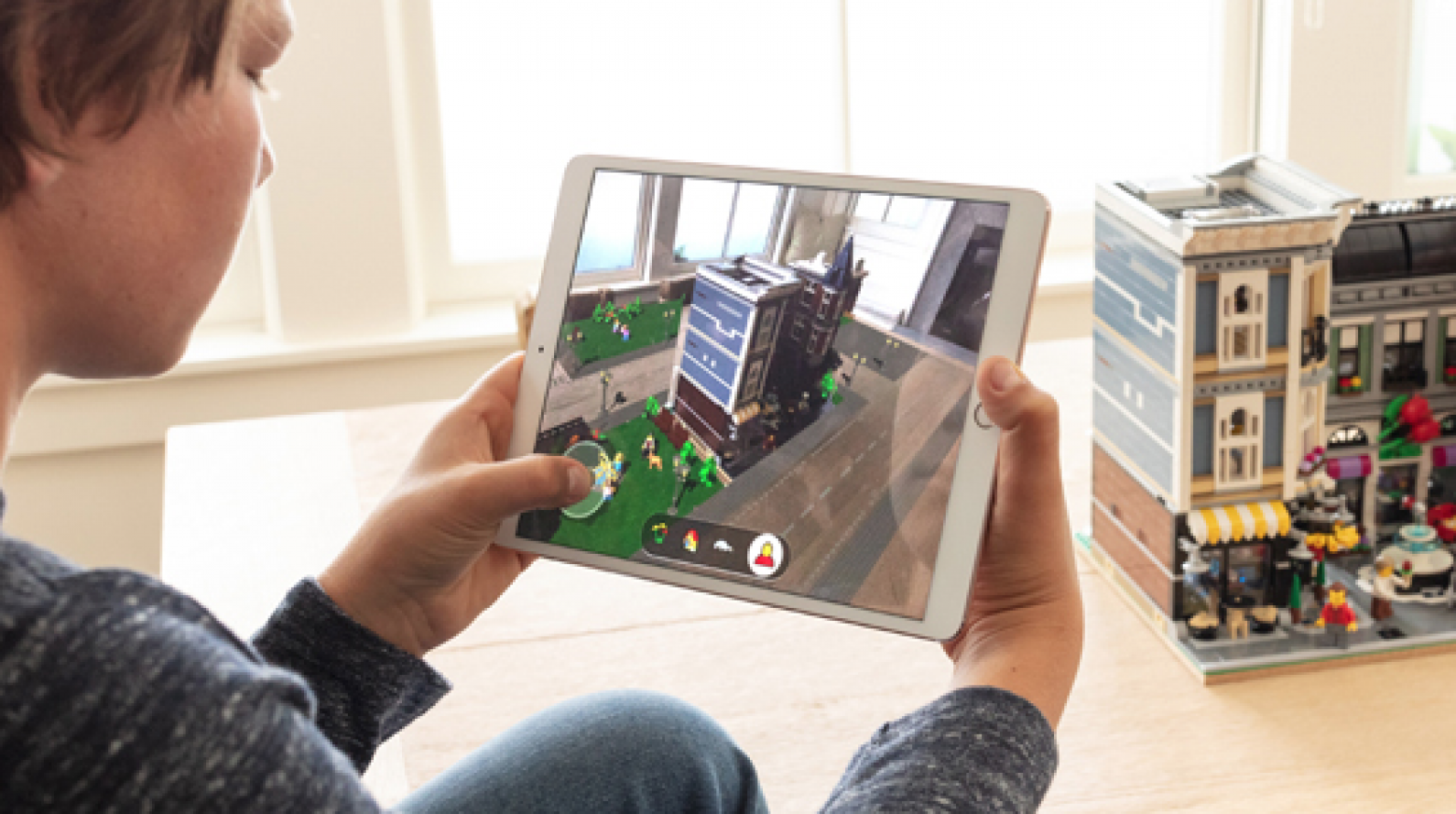 In addition to the new file format, ARKit 2 features the Measure app, which can draw lines across flat surfaces and take measurements from them, as well as 3D object recognition, which triggers AR experiences based on the orientation of Apple devices to specific objects. The most long-awaited ARKit feature that will finally be realized, though, is shared-experience AR, where multiple users can now work on projects and play games together. Any new iPad Pros will most likely be compatible with iOS 12 and feature these upgraded AR features.
What About the Pencil? Apple Pencil Compatibility
The 2018 iPad is the first outside the Pro line to offer Apple Pencil compatibility. Any new iPad Pro releases in 2018 should maintain Apple Pencil compatibility with ProMotion for a lightning fast refresh rate.   

How Much Will the 2018 iPads Cost?
An A12 processor will bring the cost of any 2018 iPad Pro releases up, but staying with LED rather than an OLED display will help keep the price from ballooning. My guess is that Apple will price any new iPad Pros at a higher, but not significantly higher price than the 2017 versions; let's say starting at $699 for the 11–inch display (formerly 10.5 inches) and $849 for the 13.2–inch display (formerly 12.9 inches.) I'm leaning in the lower-cost direction because it just doesn't make sense to me that Apple would offer its 9.7–inch 2108 iPad for $329, and price possible 2018 iPad Pros at a tremendously higher price. Then again, Apple fans are more than willing to pay top dollar for new releases, so I could be way off base with this one. Time will tell.  
iPad Mini 5 Release Date: The End of the iPad Mini?
The latest version of the iPad mini, the iPad mini 4, hasn't seen significant updates since 2015. The 2018 crop of iPhones includes the iPhone XS Max, featuring a 6.5–inch screen, only slightly smaller than the 7.9–inch iPad mini 4 display. So will Apple really put effort into an iPad mini 5? To what end? I think it's likely that Apple will retire the mini line and focus on developing phablets, iPhones with larger displays and greater capabilities, instead.
Image Credit: Mobile Syrup
iPad Pro 2 & iPad Mini 5: What's Your Opinion?
What do you think Apple will have to say about the new iPad Pros? And when? Are there any features you're hoping for in a possible 2018 iPad Pro? Let me know in the comments, and we'll add more information as soon as we receive it.