By

Leanne Hays
Mon, 07/02/2018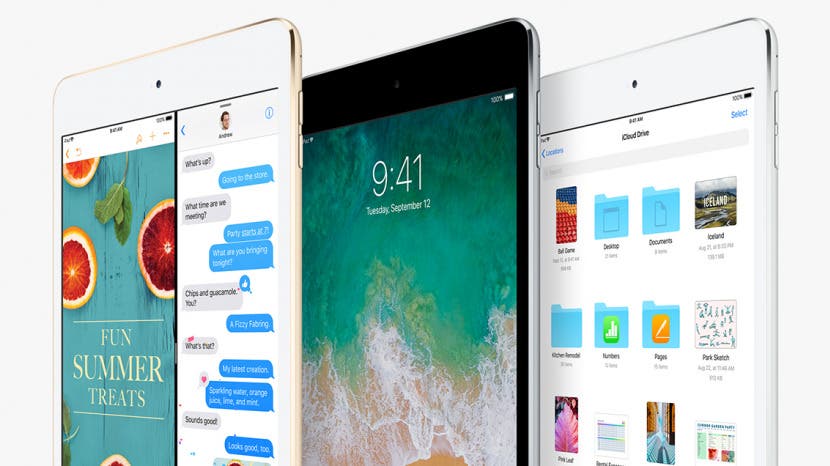 The iPad mini 5; to be released, or not to be released, that is the question. I'd already come to my own conclusion about Apple's iPad mini line; I felt that with the advent of larger displays on iPhones, plus the less expensive 2018 iPad that was released earlier this year, iPad minis will be discontinued. It turns out that the Apple fans who vehemently disagree with me were correct, though; the iPad mini 5 was just announced! Below are the ideas we had about features to expect if and when the latest in the mini 5 was released, including release date and features might we expect to see in a new version of the iPad mini. Finally, we wondered how much the latest iPad mini would cost. Let's get started discussing the iPad mini 5 rumors, then you can compare them to the newly-released tablet and see how close we were to accuracy! 
Related: iPad Mini 4's Display Outperforms the iPad Pro 
iPad mini 5 Release Date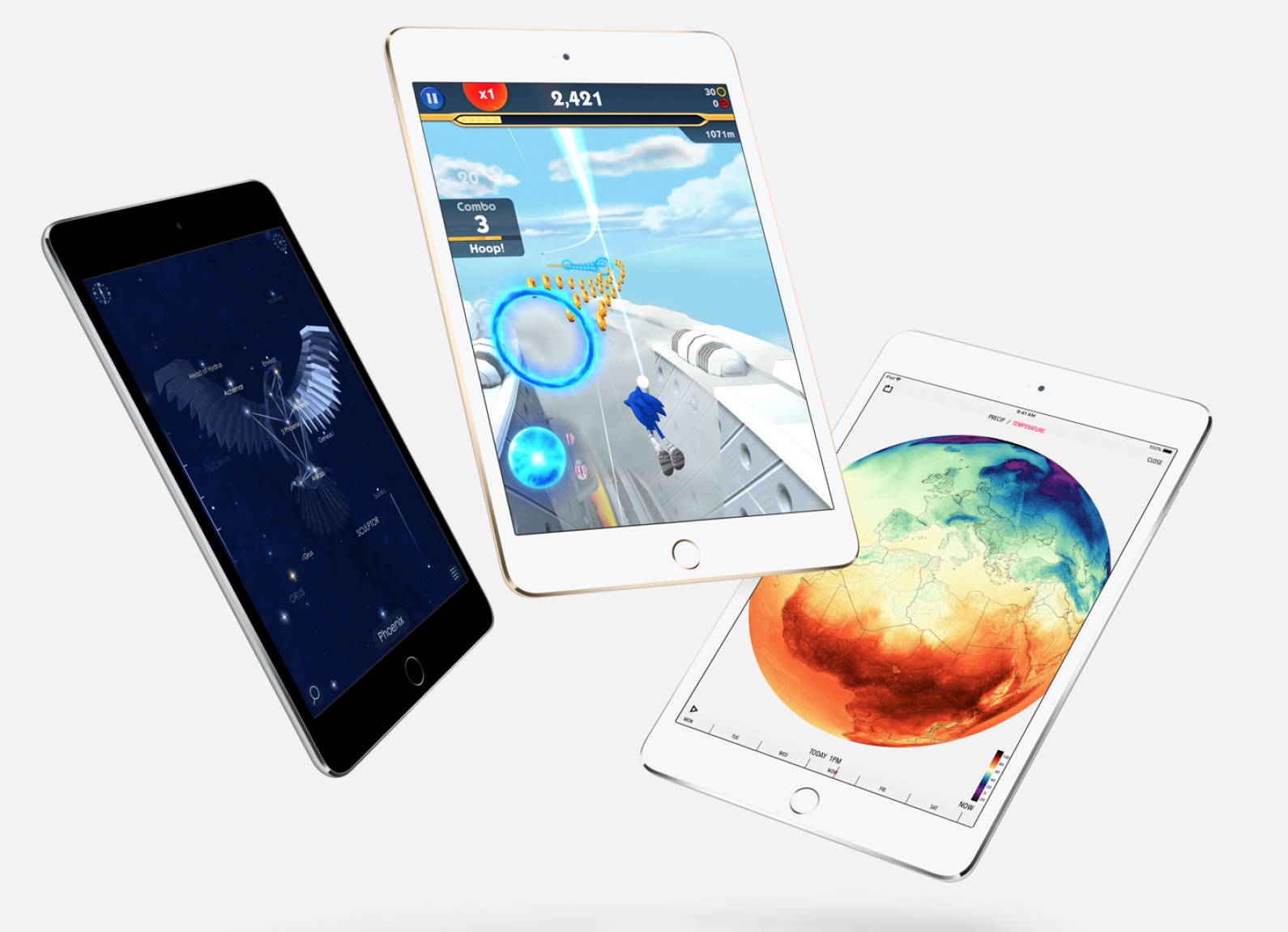 The iPad mini 4 was announced on September 9, 2015, at Apple's iPhone annoucement and released the same day. Here we are, nearly three years later, without having seen the release of an iPad mini 5. With this long of a gap, I'm going to guess that if Apple is ever going to release an iPad mini 5, it will be at this year's fall event. After all, the tech giant has had enough time to develop it, for sure!
Next iPad mini Price
I'm going to discuss price first, because the potential cost of an iPad mini 5 will determine which features Apple can afford to include in the device. Historically, iPad minis have been a more entry-level option than a full-sized iPad. The iPad mini 4, for example, started at $399 and topped out at $512 for the top-of-the-line model with 4G LTE. Compare this to the 2018 iPad, a 9.7-inch offering that includes features such as Apple Pencil compatibility, a ten-hour battery life, and an Apple-designed A10 Fusion chip that allows for 40 percent more CPU and 50 percent faster graphics. The new iPad also features advanced sensors, a large retina display, and two cameras that, in conjunction with the A10 chip, make Augmented Reality apps and experiences available to users. Apple is selling all this for $329 for general markets, and $299 for the classroom market. We can see that Apple can offer quite a few features for a reasonable price, so the only limitation to including these features in an iPad mini would be whether or not all the hardware components could fit into a smaller chassis. In any case, I'd expect the price for the iPad mini 5 to stay about the same, with maybe a $25 to $50 difference but no more. After all, if the price goes too high, people will just go ahead and purchase the 2018 iPad. 
New iPad mini 5 Features
TrueDepth Camera
Rumor has it that the new iPhones to be released later this year will all include a TrueDepth camera; and if an iPad mini 5 were to be released, I'd think that Apple would incorporate this feature into that device, as well. Why do I think so? Well, it seems that the TrueDepth camera is an integral component of Apple's move toward Face ID and away from Touch ID for new devices. Additionally, iPad rumors point in the direction of the next tablet release incorporating Face ID. I see no reason for a potential iPad mini 5 to be excluded from this trend.
Edge-to-Edge Display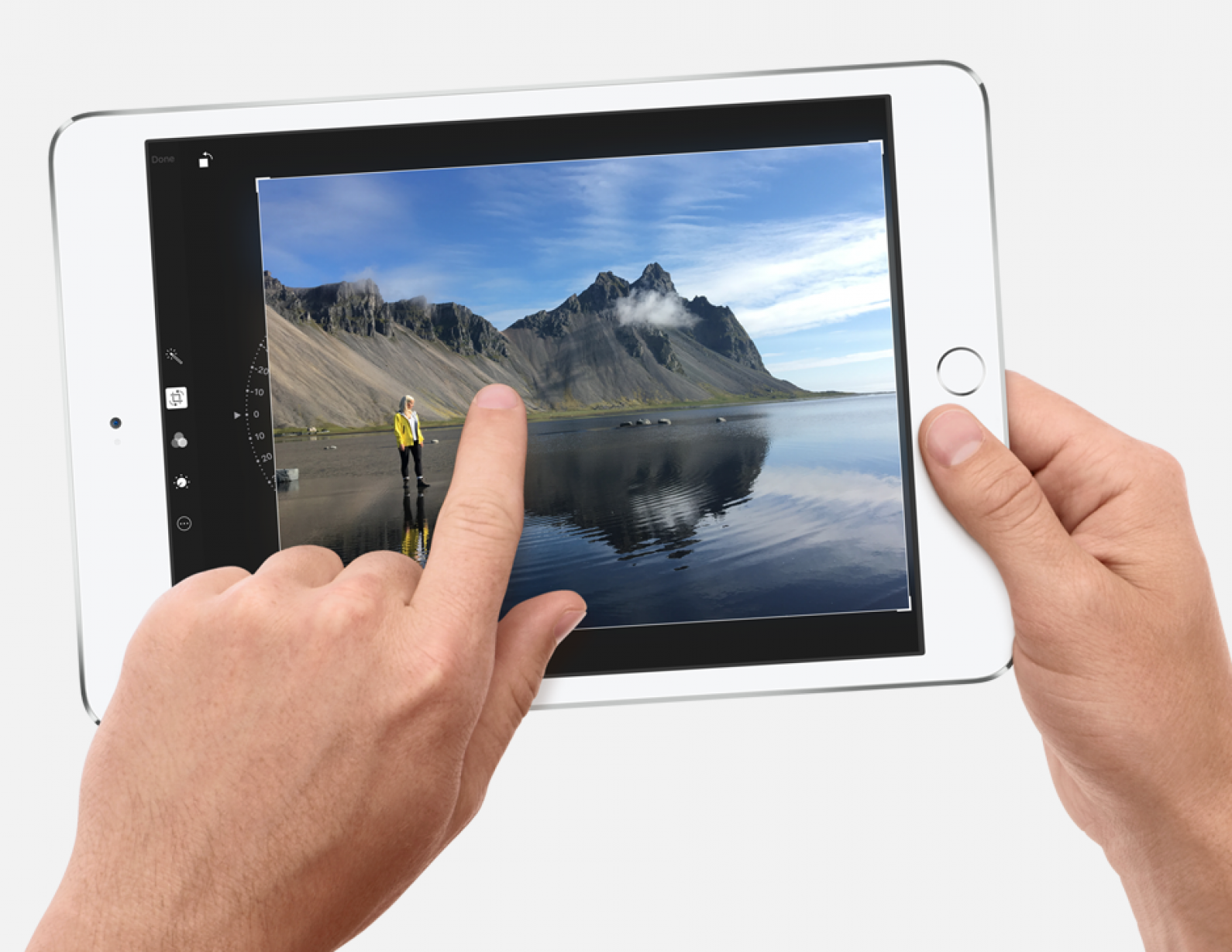 If Touch ID is no longer required, and Apple has already mastered the art of replacing Home Button usage with swipes and gestures, then the iPad mini 5 can go without a Home Button as well and gain an edge-to-edge display. This means that the iPad mini 4's 7.9- inch Retina display could enlarge without having to increase the size of the device. Alternately, the size of the device itself could shrink, while the display size remains the same.
Animojis & Memojis
A fun perk of the TrueDepth Camera is the ability to create and send Animojis and, with iOS 12, Memojis. Currently, the iPhone X is the only one of Apple's devices with this capability, but that won't be the case for long. If an iPad mini 5 is really about to be released, it may well include this feature.  
A10 Chip
The iPad mini 4 incorporated an A8 chip, while the 2018 iPad includes an A10 chip, which improves both memory and graphics. The upcoming crop of iPhones are rumored to utilize A12 processors for even better performance. I'd say in the interest of keeping a lower price and not duplicating the new iPhone features; Apple will stick to an A10 chip for any new iPad mini release. Of course, an A10 chip means the possibility of augmented reality, as well.
LCD or OLED Display?
Again, in the interests of keeping the price manageable, I'd say that Apple will stick with the less-expensive LED screen for the iPad mini 5. 
Battery Life
The iPad mini 4 offers up to ten hours of battery life, so what can we expect from the iPad mini 5? There's a possibility that Apple could incorporate the same, larger battery into an iPad mini 5 that it's rumored to be including in 2018's highest-end iPhone. The larger battery would increase the new iPhone's talk time from a possible 21 hours to around 27, internet browsing from 12 hours to 15, video viewing from 13 to 16 hours, and audio play time from 60 to 75 hours. If a larger battery can be made to fit into a 6.5 inch iPhone, it can surely fit the iPad mini 5; but will it be too expensive to include?
Storage
The iPad mini 4 came with 128 GB of storage, so will we see an increase in capacity? One of the ways Apple kept the 2018 iPad's price affordable was by offering either 32 or 128 GB of storage, so I don't think that the iPad mini 5 would expand on this offering.
New Colors?
I'd like to see a Rose Gold or red option added if the iPad mini 5 comes out this year, or maybe something a little more off the map. Green? I'd be into that!