By

Leanne Hays
Updated 03/20/2019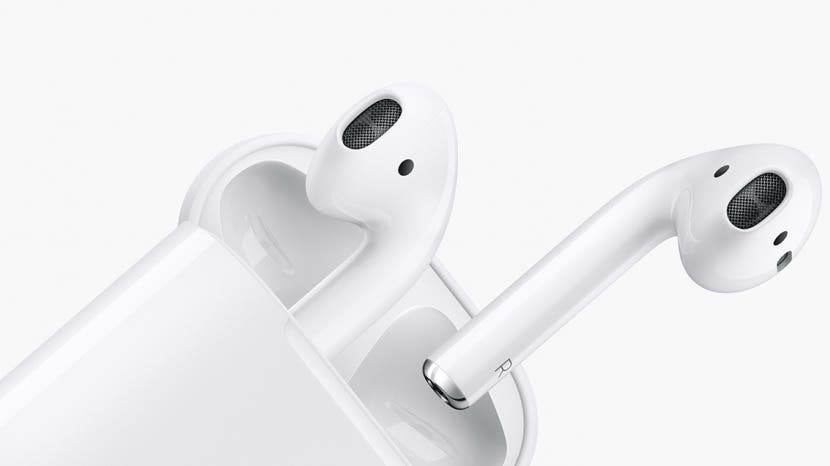 Good news for everyone who was disappointed 2018 concluded without the announcement of AirPods 2, the AirPower Charging Mat, or a new set of over-ear headphones, potentially called Studio Pods: We may be getting at least one, maybe two of those devices very soon. Via press release, Apple has given us an official release date and specs of the AirPods 2. The rumors of an accompanying wireless charging enabled AirPod case, indicate that Apple may finally be ready to release the promised AirPower Charging Mat as well. In this rumor roundup, we'll cover every update about the new rumored new wireless earbuds and wireless charging case, as well as Studio Pods and AirPower related rumors.  
Related: New iPad Rumors: Release Date, Specs & More post WWDC 2018
While Apple has announced the official date and specs for the AirPods 2, it's fun to look back at our predictions and see what we got right and where we went wrong. The AirPods 2 are officially on sale today. While you wait for them to come in the mail, look over our earlier predictions and see how our guess work stacks up against the final product.

Discover your iPhone's hidden features
Get one daily tip each day (with screenshots and clear instructions) so you can master your iPhone in just one minute a day.
AirPods Wireless Charging Case & AirPower Mat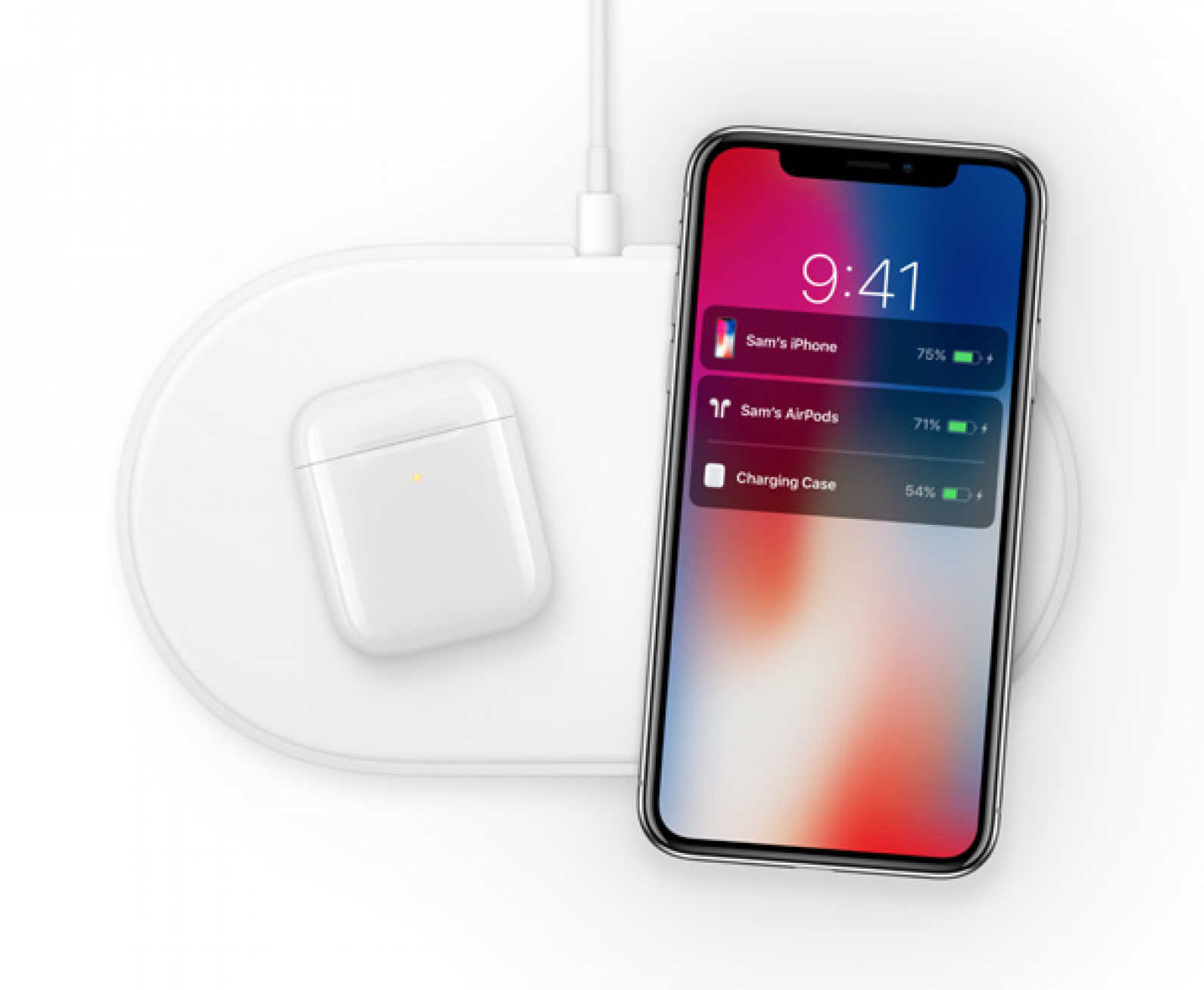 Apple announced in September 2017 that a wireless charging case for AirPods is coming, although it didn't specify a release date other than "coming in 2018." (Spoiler: we did not get an AirPods charging case in 2018.) When it is released, the new AirPods wireless charging case will almost certainly be released at the same time as Apple's wireless charging mat, the AirPower, also announced at the September 2017 event. Will AirPower, the wireless charging case for AirPods, and the AirPods 2 finally be released at the March 25 announcement? We'll know soon!
AirPods 2: What Can We Expect When They're Finally Released?
Touchless Siri Function?
AirPods owners can currently interact with Siri by double-tapping either AirPod; no need to even touch the iPhone. Siri can then help with a range of tasks, including making a phone call, changing the volume level, offering directions, or switching music and other audio programming. According to 9to5Mac's deep dive into iOS 12.2, it's all but certain that the AirPods 2 will include a Hey Siri function. 
Upgraded Wireless Chip?
AirPods in their current version incorporates Apple's W1 chip to detect when the AirPods are in your ears (one or both), route audio, engage the microphone, and manage battery life. The Apple Watch Series 4 uses the W3 chip,  while the Series 3 uses the W2 chip. The AirPods 2 could easily use either chip, but even the W2 would provide a serious upgrade. An improved wireless chip means longer range, improved battery life, and opens up the possibility for additional features like biometrics.
Health Tracking Features
The new Apple Watch Series 4 has some excellent health-monitoring capabilities, including an ECG function, heart-rate monitoring, and even fall detection. With Apple's emphasis on health and safety, it wouldn't be surprising to see similar features incorporated into its latest wireless earbuds. This particular rumor is locked behind a firewall at Digitimes, but 9to5Mac has summarized the report as being a bit sketchy due to Digitimes spotty accuracy record and the small size of the AirPods. While a heart rate monitor easily fits into an Apple Watch, including biometrics in the AirPods might prove a bit harder to pull off. However, with a W2 or W3 chip on board, we'll probably see improved integration between the AirPods 2 and the Apple Watch. I think it's likely that device integration could improve Apple's fitness tracking by providing real-time biometric feedback via the AirPods 2, kind of like having an in-ear fitness coach.
AirPods Colors: Black AirPods, Perhaps?
One color option is not enough for those of us who prefer black, Space Gray, or even the flashy Rose Gold. Despite claims that the white stem of the AirPods has become iconic, I still think they look pretty silly. I wouldn't mind having something that blends in better. Will the AirPods 2 come with one or more color choices, or stick with the standard white? A recent leak via Economic Daily News, as translated from Chinese by Forbes, has confirmed the black option for the AirPods 2. While it's likely that other color options will be available as well, it's nice to know for sure that the AirPods 2 might look less conspicuous. 
Are the New AirPods Water Resistant or Even Waterproof?
A feature I'd love to see in AirPods 2 is water resistance, or better yet, completely waterproofed. AirPods have held up to moisture exposure pretty well in the wild, but are not guaranteed to be water resistant. And accidents and sweaty workouts happen, so it would be great not to feel so concerned about a few splashes of rain or, perhaps, coffee. According to sources close to Bloomberg, Apple is working on water-resistance for the next generation of AirPods.​
AirPods 2, Wireless Charging Case & AirPower Charging Mat Pricing, What Can We Expect?
Let's talk turkey; how much will the AirPods 2 and the new wireless charging case cost? AirPods currently ring in at $159, and Apple may push that price point up for the next version. I'd guess the AirPods 2 will cost in the range of $179–$199. A plug-in replacement case for AirPods currently costs $69, so I'd bet that the wireless version will cost at least a bit more, say $89.
As for the AirPower charging mat, my best guess is that it will cost about $199. After all, a single-device wireless charger on the Apple website costs $59.95, while a similar charger for an Apple Watch costs $79. $199 for a mat that charges three devices simultaneously is still less expensive than purchasing three of the single chargers separately. 
StudioPods: Is Apple Giving Us Over-the-Ear AirPods?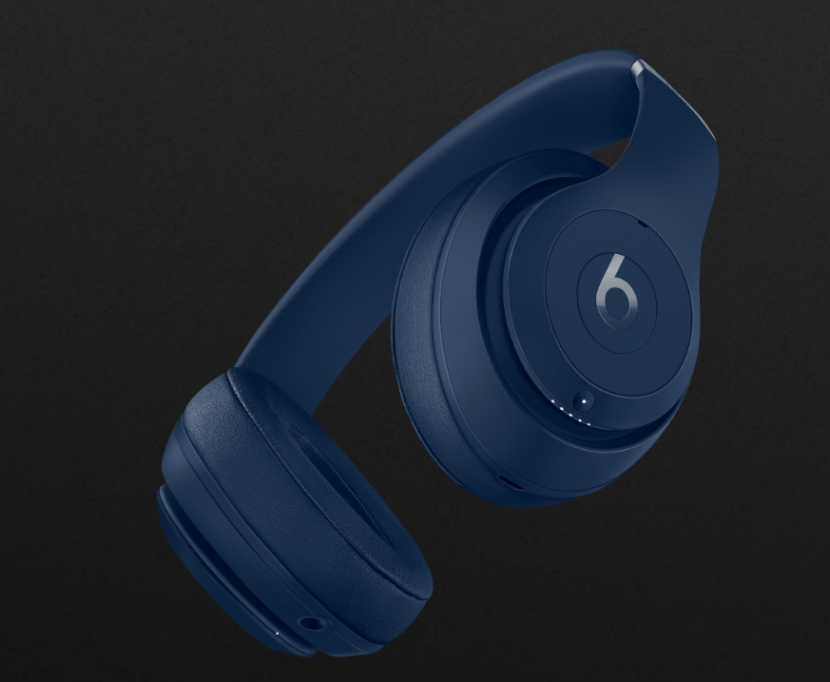 Apple already owns the Beats by Dre brand, so does it need a high-end headphone brand of its own, as well? According to  MacWorld, this year we'll see the release of a set of Apple brand headphones called StudioPods. Noise-cancelling, over-the-ear headphones are rumored to have been in the development phase for over a year now, featuring improved audio quality (compared to the in-ear counterpart, AirPods.) StudioPods are also rumored to include AirPod and HomePod tech such as wireless pairing. What will that mean for users? Well, for one thing, it would mean having a wireless headset that's fully integrated into the Apple ecosystem, allowing users to talk to Siri, control their iOS devices, and have the over-the-ear privacy of headphones all while remaining hands-free. 
How Much Will Apple Studio Pods Cost?
StudioPods will be a higher-end offering than AirPods since they're expected to feature higher audio quality. If the current price for Beats by Dre, Beats Studio3 Wireless at $349.95, is any indication, we can expect StudioPods to cost between $299 and $399, if not slightly more.
StudioPods & AirPods 2 Release Date: The Wait Continues
In June 2018, rumors began circulating that an over-ear headphone version of the AirPods, to be called StudioPods, wouldn't be released until 2019. At least part of that rumor has proven to be true; it's now 2019, and we still don't know when the StudioPods will be released. If such a product even exists. The release of Apple AirPods 2 seems much more certain, perhaps as early as the March 25 announcement.
What do You Think?
Do you have predictions for the new AirPods, AirPower charging mat, or StudioPods? What features would you like to see most, and do you plan on buying any of Apple's new tech? Let me know in the comments!