Accessories
By admin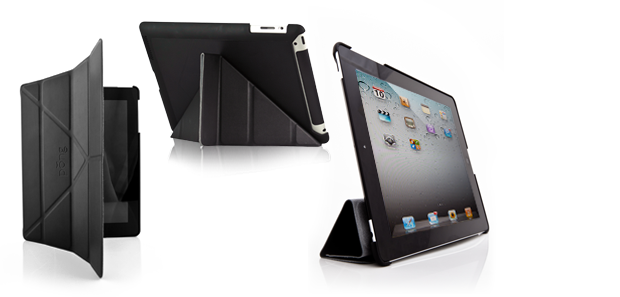 The Pong ipad 2 case is one of the world's only cases which protects the user from radiation. This does not affect the 3G performance for the device in any way. The Pong iPad case is optimized for the 3G user as well as Wi-Fi. Some users may be concerned with radiation exposure from using the iPad or any idevice. If that is a concern here is a way to protect you and maintain performance.
By Nate Adcock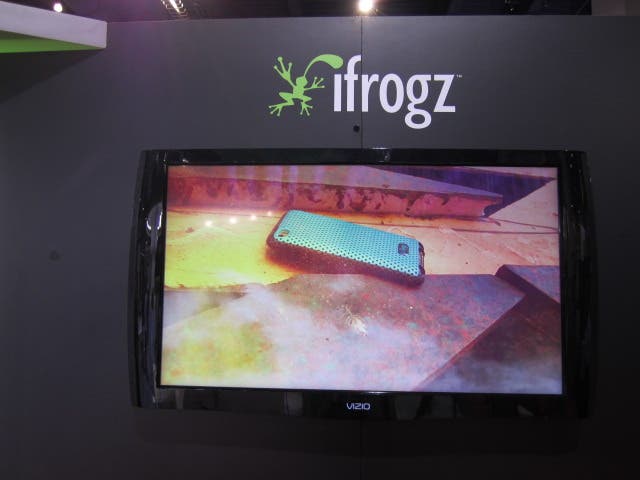 iFrogz is one of my fav brand of accessory products, mostly because they incorporate clever and stylish designs that are rather well-made. They introduced several new items for CES, and I got at least the 50 cent tour, so let's take a quick look...
By Nate Adcock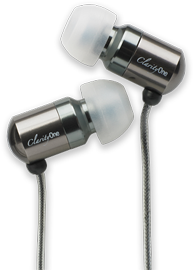 Went to the Clarity One booth to check out the audio gear, which turned out to be one model of earbud (EB-110). They had some mock-up headphones to be released later this year, but that was it. Ok, no problem I say. Slogged all the way over here for an earbud, but let me have your best shot! Puresound has created a pretty remarkable audio processing mojo with a clearness that might convince you to buy a $129 set of earbuds at that.
By Todd Bernhard
In pinball, 'tilt' is a bad thing, but Technocel just launched a new brand/subsidiary called TYLT and it's a refreshing, overdue shift from their traditional line of black/gray boring but necessary power accessories. Indeed I wasn't planning to attend their press conference because what new or interesting products could they come up with? Longer coiled cables? Eco-friendly packaging? Ho hum.
Surprise, surprise, surprise! It looks like Ikea or Frog Design had their way with the product line and the TYLT products could easily find a home at the Museum of Modern Art, let alone the Apple Store.

By Todd Bernhard
If you have ever tried printing from your iPhone or iPad to your home printer, you know how it's not straightforward. You need to use a supported printer, like a newer HP model with ePrint, or you need a specific app (usually free) from your printer vendor, such as Epson. That might be acceptable for home users, but imagine an enterprise with dozens or hundreds of iOS users printing to dozens of industrial strength printers. You can't easily replace all of those printers, financially or functionally, and you can't necessarily force all of those employees to download and use printer-specific apps for each printer.

By Todd Bernhard
Waiting in line (first place!) for the always happening Monster press conference, who should arrive but rapper, ride pimper, and extreme home makeover guru Xzibit?!
Looks like he will join the ranks of Dr. Dre, Lady Gaga, the Miles Davis family and others to endorse/customize a line of Beats headphones and/or earbuds. Stay tuned for details!
By Mike Riley
In addition to cases, stands for iOS devices represent a very crowded market. There are many configurations and designs to chose from. In order to be seen above the ocean of products, a designer has to hit a sweet spot that satisfies what others have not. Has Satechi's R1 tablet stand hit that spot? Read on to find out.
By admin
Many of the iPhone tripod mounting solutions only work for the iPhone 4, and/or require the iPhone be used without a case.  This leaves the iPhone exposed to unwanted harm.  The Mosy Mount features a pocket friendly low profile design making it attractive & convenient – it's always there when you need it, but not in the way when you don't.
By Anonymous
#1: SuiteGear Kit by Bracketron: Not sure you can get this by Christmas, but I just received this in the mail and wanted to share it with you. SuiteGear is the perfect gift for anyone that has an iPad 2. It comes with a Braketron stylus (not the pen version), a microfiber cleaning cloth, Clean-iT screen cleaning spray, and a clear back cover for the iPad 2 that works with the smart cover. Retail $19.95.
Pages