By

Abbey Dufoe
Updated 07/25/2018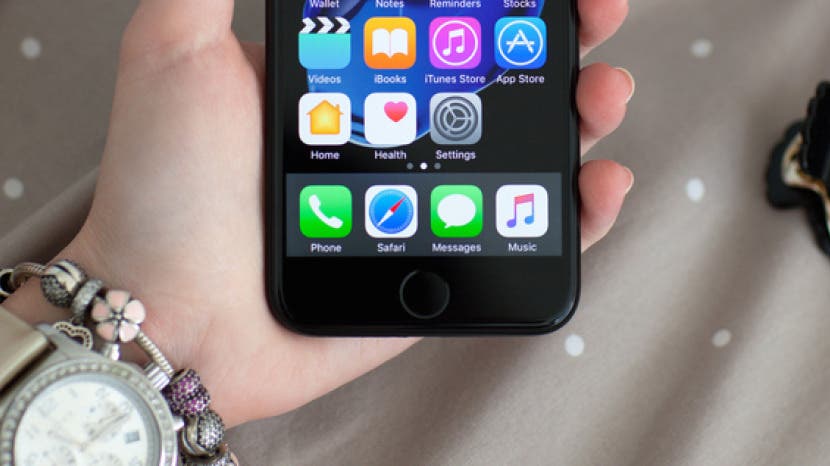 The websites you visit most often appear as Frequently Visited when you open a new tab in Safari. However, there will likely be sites you no longer visit, such as www.irs.gov once tax season is over. Rather than wait for them to eventually disappear from your Frequently Visited list or get replaced by other sites, you can easily delete frequently visited sites you don't want to see any more right away. You can also delete frequently visited sites altogether. We'll cover how to delete your most visited sites on iPhone in Safari and Google Chrome. For a complete overview on browsing securely, download our In-Depth Privacy Guide for free. Here's how to delete most frequently visited sites and how to delete most visited sites altogether in Safari on iPhone.
When it comes to cleaning up your most frequently visited sites, you can individually remove most visited sites periodically or disable frequently visited sites completely. Keep in mind that your list of frequently visited websites is not the same thing as Bookmarks. So any sites you've saved there will remain once you've erased your frequently visited list. It's also important to note that simply clearing your Safari History will not also clear your frequently visited sites list. However, clearing your browsing history in Google Chrome will remove your frequently visited sites in Chrome.
The above video is a preview of an iPhone Life Insider Daily Video Tip
How to Delete Frequently Visited Sites on iPhone
Open Safari.

Tap the new tab icon.

Tap the plus sign icon in the middle at the bottom of the screen to open a new tab.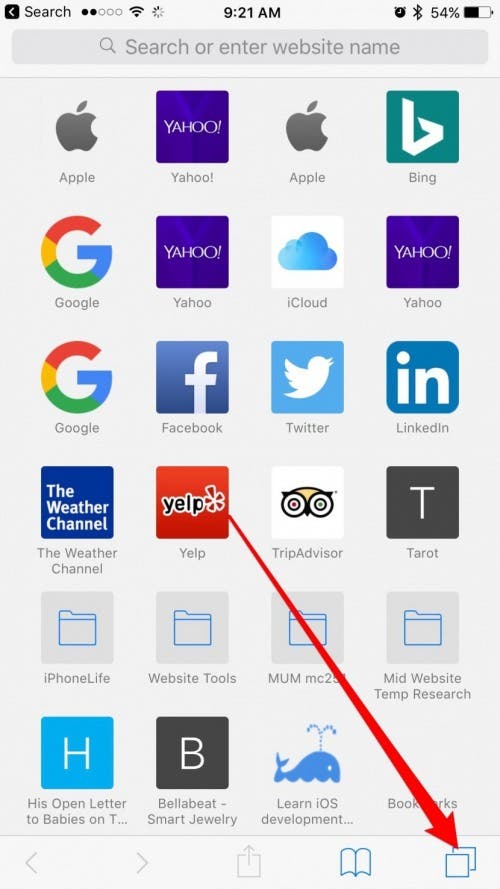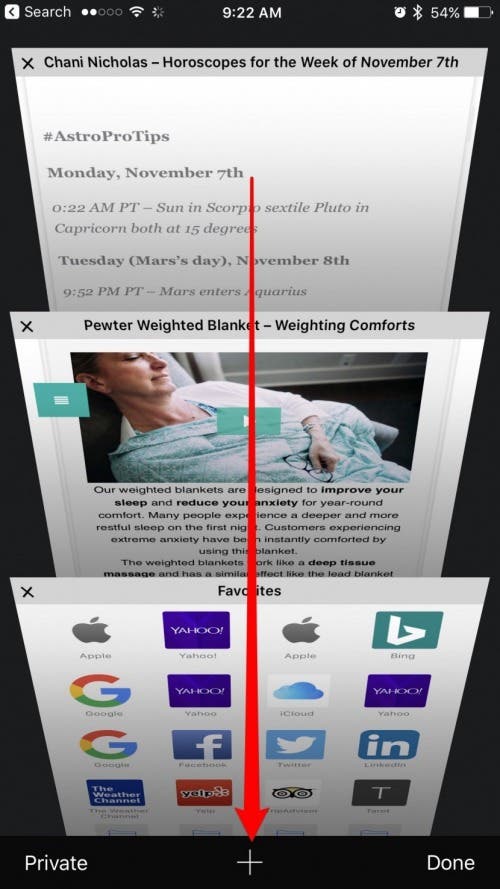 Here you'll see your Favorites and below that a list of Frequently Visited sites.

To remove a Frequently Visited site in Safari, tap and hold the icon until it expands, then lift your finger.

A delete option will appear above the website icon. Tap Delete to remove the site from your Frequently Visited list.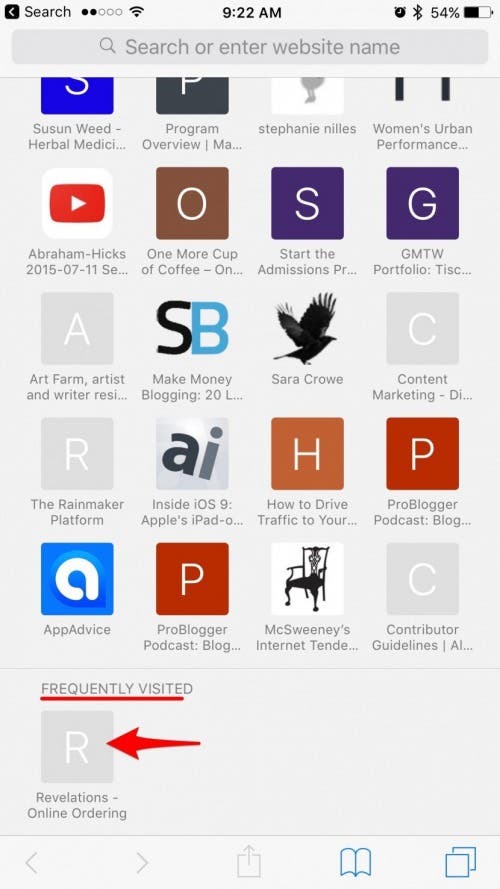 Note that if you have an iPhone with 3D Touch, this tip still works, you just have to apply the right amount of pressure without activating Peek & Pop.
How to Remove Frequently Visited Sites Completely
Open Settings.

Tap Safari.

Under General, toggle Frequently Visited Site off.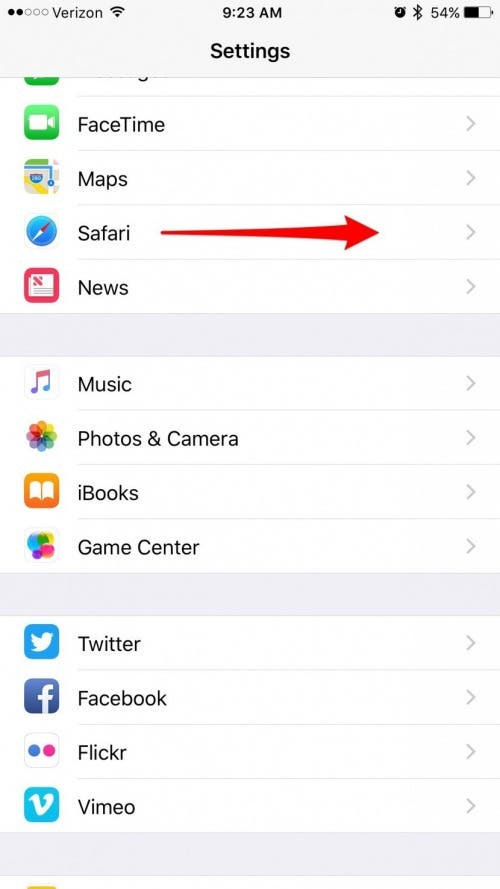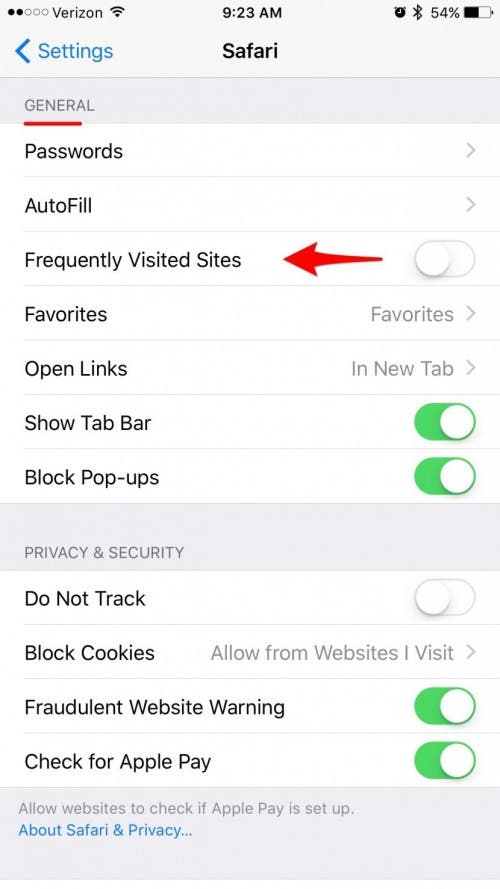 When you turn Frequently Visited Sites off, the tab disappears from Safari completely along with the frequently visited sites that were there. If you turn the feature back on, the sites will reappear. 
How to Browse in Private Mode
If you'd prefer not to turn off Frequently Visited sites completely, you can use private browsing in Safari. Sites you visit when browsing privately do not appear in your list of most visited sites. To browse privately,
Open Safari.

Tap the new tab icon that looks like two overlapping squares.

Tap Private, located on the bottom left of the screen.

Tap Done to begin browsing privately.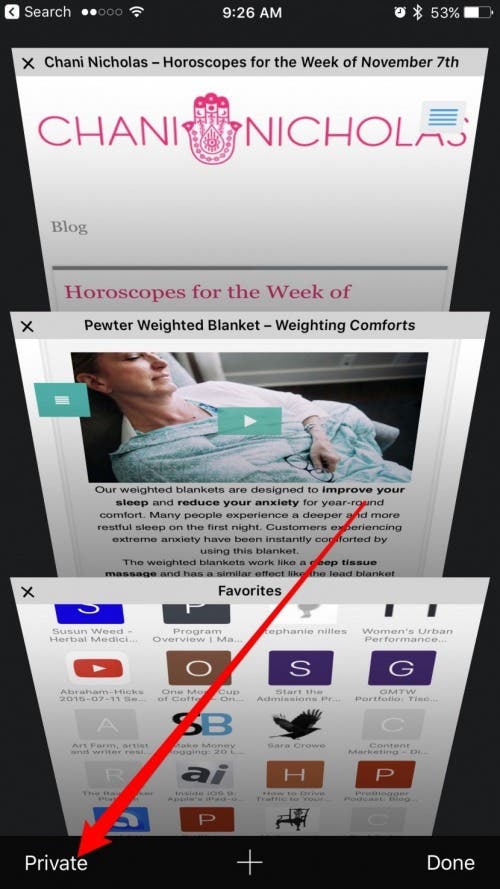 How to Clear Safari Browser History
Clearing your history now and again is generally good internet practice. However, clearing your history will not clear your Frequently Visited sites list, as we said above. To clear your browser history on iPhone,
Open Safari.

Tap on the icon that looks like an open book at the bottom of the screen.

Tap Clear on the bottom right of the screen.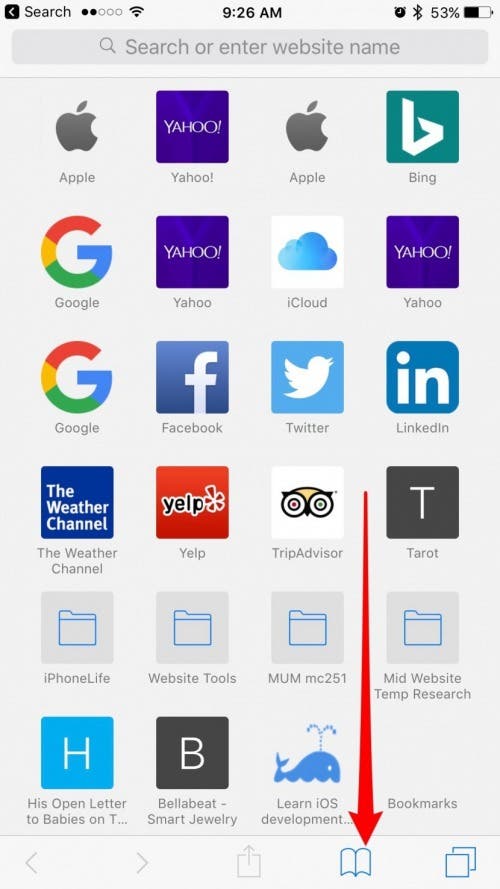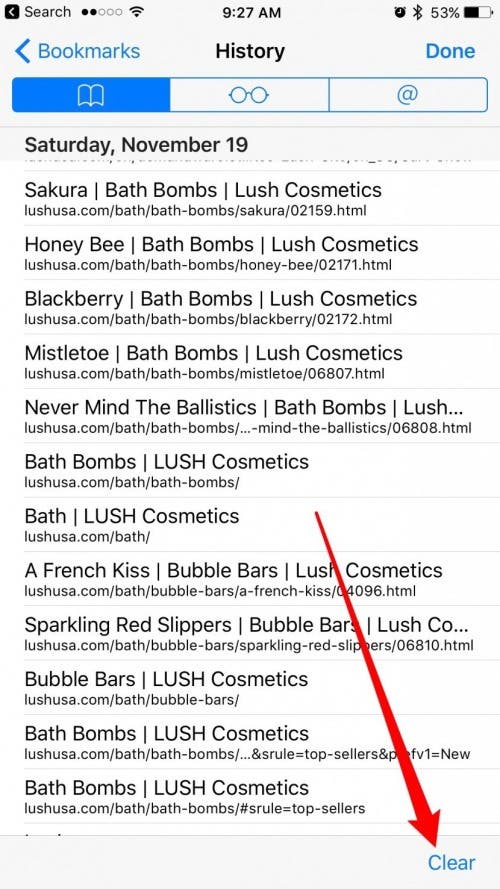 Choose how far back to clear your history: The last hour, Today, Today and yesterday, All time.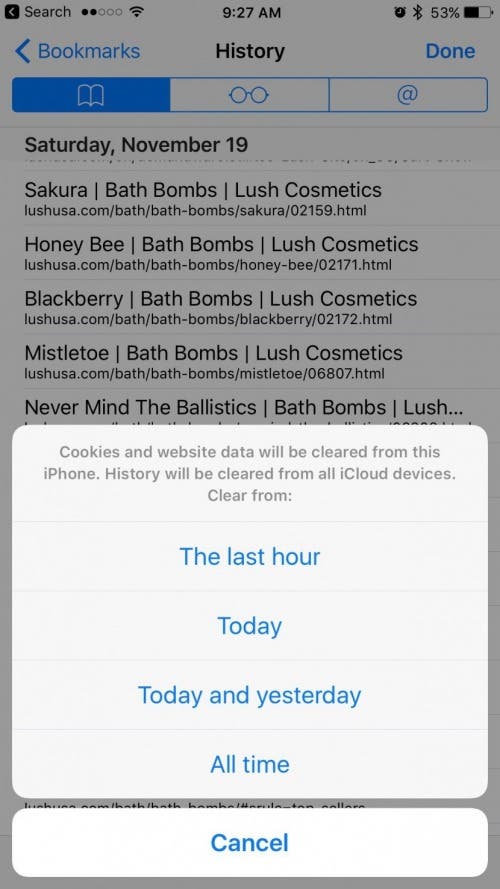 Tap Done to return to browsing.
How to Delete Frequently Visited Sites on Google Chrome
If you don't use Safari on iPhone, it's likely you use Google Chrome. Chrome is a favored browser on many devices with the iPhone app being no exception. Your frequently and recently visited websites appear below the search bar in Google Chrome when you open the app. To delete a frequently visited website:
Tap and hold the website icon.

Tap Remove.
To delete ALL of your frequently visited sites in Google Chrome, you can simply clear your browsing history. To do this:
Tap the three vertical dots in the upper right corner of Chrome.

Tap History.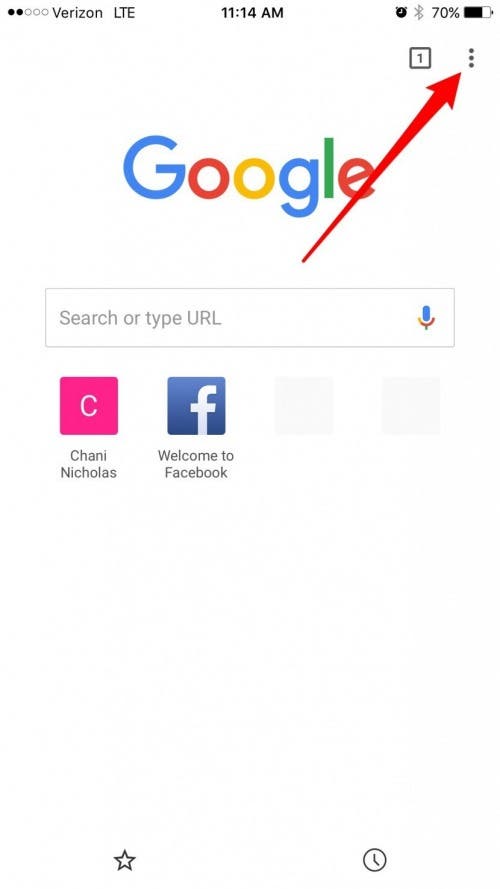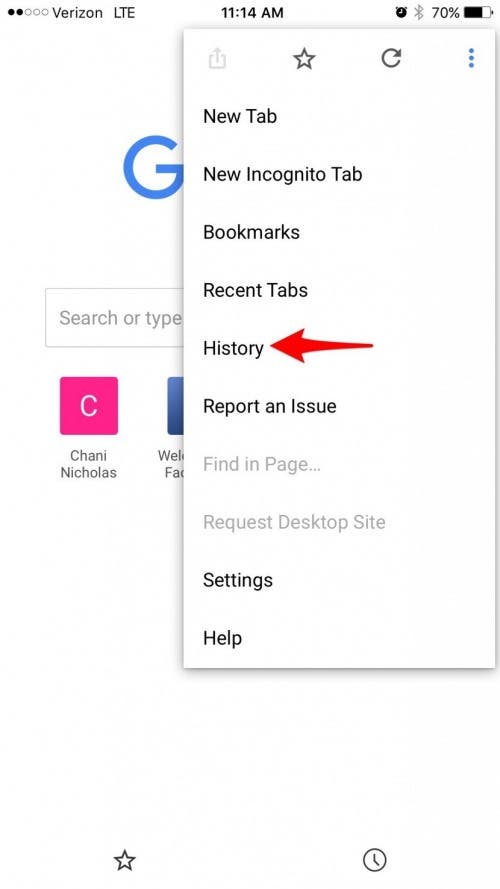 Tap Clear Browsing Data at the bottom of the page.

Tap Clear Browsing Data.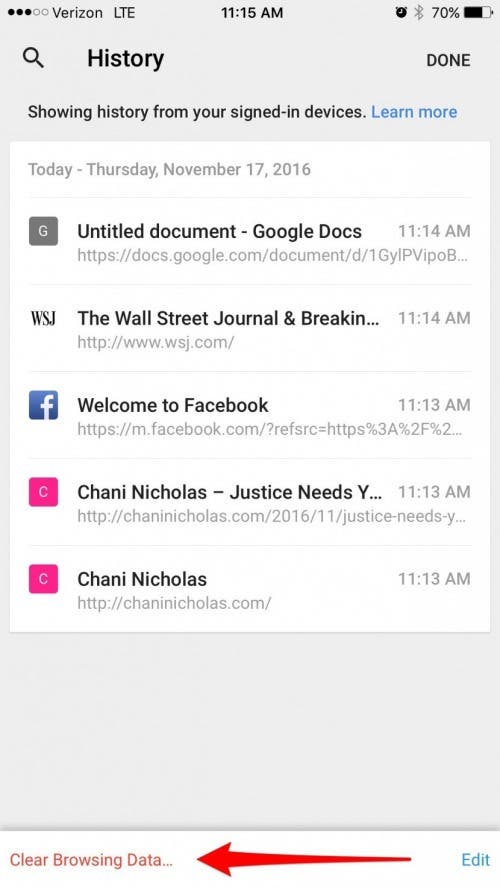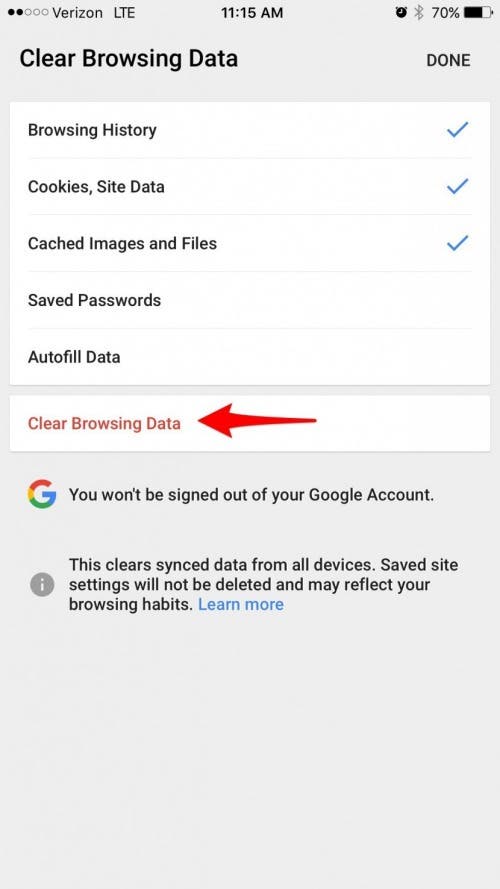 Confirm Clear Browsing Data.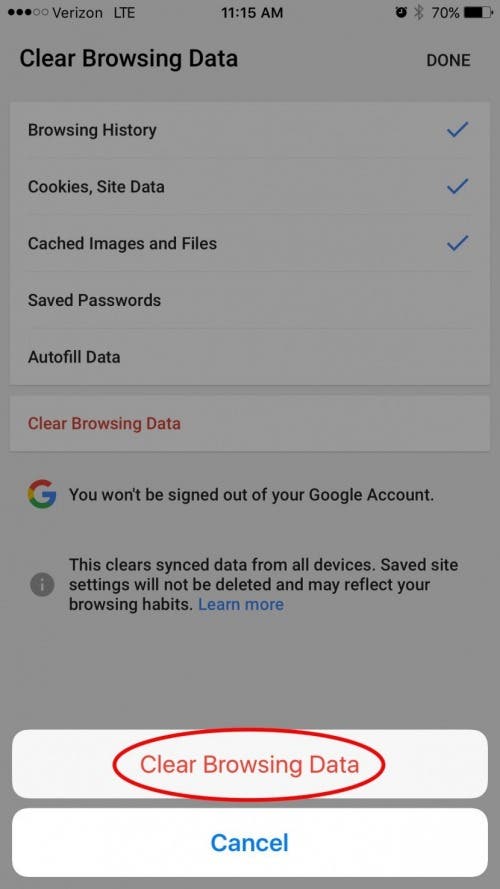 There doesn't appear to be a way to disable frequently visited sites suggestions altogether in Google Chrome on iPhone.
Top Image Credit: Denys Prykhodov / Shutterstock.com