By

Rheanne Taylor
Updated 06/20/2019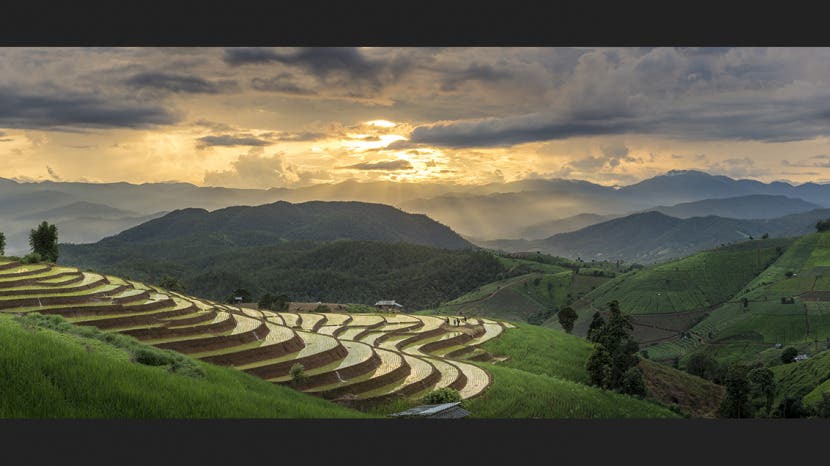 * This post is part of iPhone Life's Tip of the Day newsletter. Sign Up. *
Whenever I see a breathtaking landscape, my first instinct is to pull out my iPhone and attempt to capture a picture of it. So many times I've snapped away with my camera, brimming with excitement, only to look into my Camera Roll and find that my pictures were disappointing at best. After all, there's only so much you can capture in a standard shot on the iPhone. Luckily, the iPhone's native Camera app can take panoramic pictures, so you don't need a special panoramic camera app or photo joiner app to stitch pictures together. Let's get started learning how to take a panorama photo on iPhone and iPad.
Related: How to Edit Slow-Motion Video on iPhone
To begin:
Open the Camera app on your iPhone or iPad.
Swipe to the left through your options until Pano appears.


 
Make sure Pano is highlighted yellow above your shutter button. Once it is, you'll see instructions appear on the screen.
If you want to take your photo from left to right make sure the arrow is pointing to the right; if you'd rather take your photo right to left, tap the arrow and it will change directions.
Tap the shutter button, then move your iPhone slowly and steadily, keeping the arrow on the yellow line. Don't get impatient and rush through the process or your picture won't turn out as well


 
Also, if you want a more encompassing shot but feel that the 240-degree photo is overkill, you can stop taking your picture at any desired point by pressing the shutter button.
Here's my completed panoramic photo!

Top image credit: Apirak Suwan / Shutterstock.com