Learn why Snapchat isn't downloading on your iPhone and how to fix it so you can start sharing photos, videos, and messages.
By

Kenya Smith
Updated 06/07/2022
If, after multiple failed attempts to install the app on your iPhone, you find yourself asking, "Why won't Snapchat download," we can help. There are various factors that can cause Snapchat not to install, and we will investigate them and show you how to fix them.
Related Article: How to Save Snapchat Pictures on iPhone
Jump To:
1. Restart your iPhone
A common reason why Snapchat or any other app won't download on your iPhone is due to a glitch. Most of the time, a simple restart can get rid of the glitch. If you have an iPhone 8 or an earlier model, press and hold the power button. For iPhone X or newer, press and hold the side button and volume button. Continue to hold until Slide to Power Off appears.|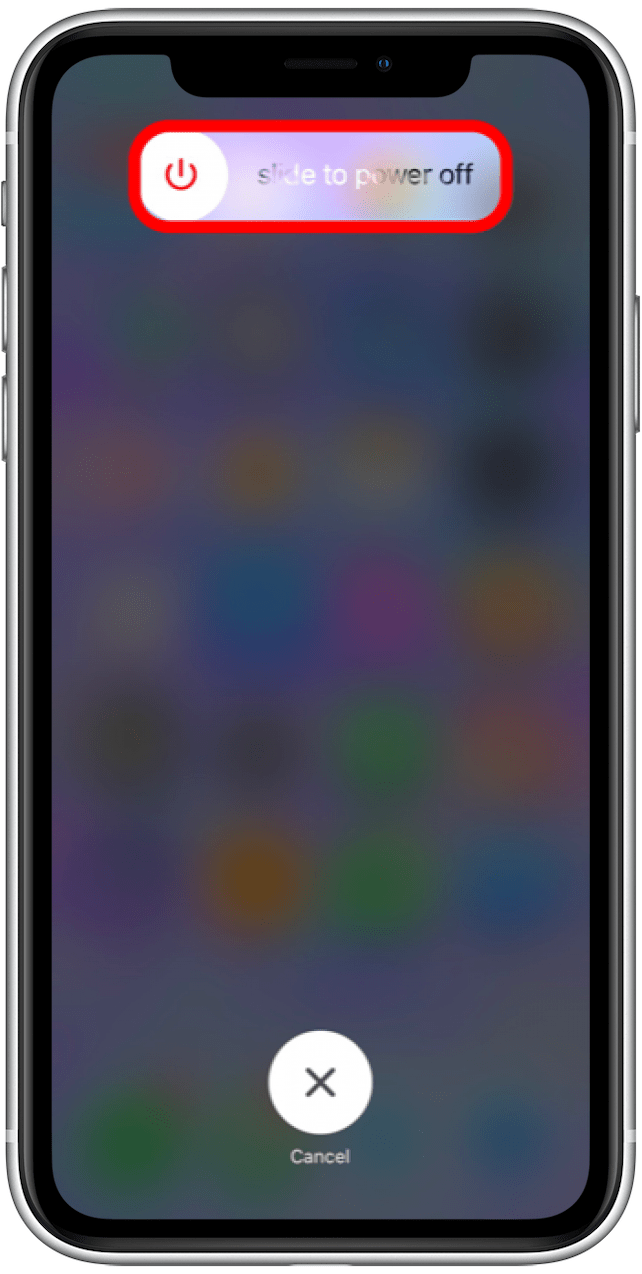 2. Check the Network
One way to check the network is to open any internet-dependent app and check if it works as intended. Another way is to open the App Store and download any other app to verify that the issue is solely related to Snapchat. If the issue is related to Snapchat, proceed to take further steps. If the issue is related exclusively to the network, then fix the network settings. Also, be sure to read our article on what to do if you recieve an error message saying "this message has not been downloaded from the server" in the Mail app.
3. Check Content Restrictions in Screen Time
Open the Settings app.


Tap Screen Time.


Tap Content & Privacy Restrictions.


A toggle switch will be displayed beside Content & Privacy Restrictions. If the switch is green, you can turn it off by tapping on the toggle.


If you don't want to interfere with your other restrictions, tap iTunes & App Store Purchases.


 
You will be shown an option to allow or not allow restrictions on purchases. If it's set to Don't Allow, change it to Allow.


4. Inspect the Payment Method
The App Store requires you to have a valid payment method of sorts to work unless you opt-out while setting up a new iTunes account. You won't be able to download free apps unless you don't have a payment method or have a payment method. If you're using a payment method, make sure that the method you have on file isn't expired, declined, or failed. You can check your payment method by following these steps:
Open App Store.


Tap on your profile icon.


Tap on your Apple ID.


Tap on Manage Payments.


Tap on your payment method that is on file.


Check the information to see if it's up to date. If outdated, edit the information.


If you want to use a new method of payment, tap Add Payment Method.


Fill out your payment information.


5. Update Your iPhone's iOS Firmware
Another reason why you aren't able to download Snapchat is that your iPhone's firmware is out of date. Outdated firmware can lead to issues with the App Store, so it is recommended that you check and install updates. 
Open Settings.


Tap on General.


Tap on Software Update.


Check for updates.


Install any available updates.


6. Report to Apple & Snapchat
Report the issue to Apple by visiting https://support.apple.com/contact.
Report the issue to Snapchat by visiting https://support.snapchat.com/en-US.
Now that you know what to do when Snapchat won't download, please check out this article on how to download large apps without WiFi.