By

Jim Karpen
Updated 06/30/2022
Simply put: sometimes your iPhone doesn't work the way you expect it, or doesn't work at all. Often there are simple little fixes you can do. Less often it will be a serious problem that will require professional fixing. If your iPhone isn't working, here's a roundup of the most basic steps you can take.
Related: How to Keep Your Battery from Draining; 13 Tips for Stayin' Alive
Restart a problem app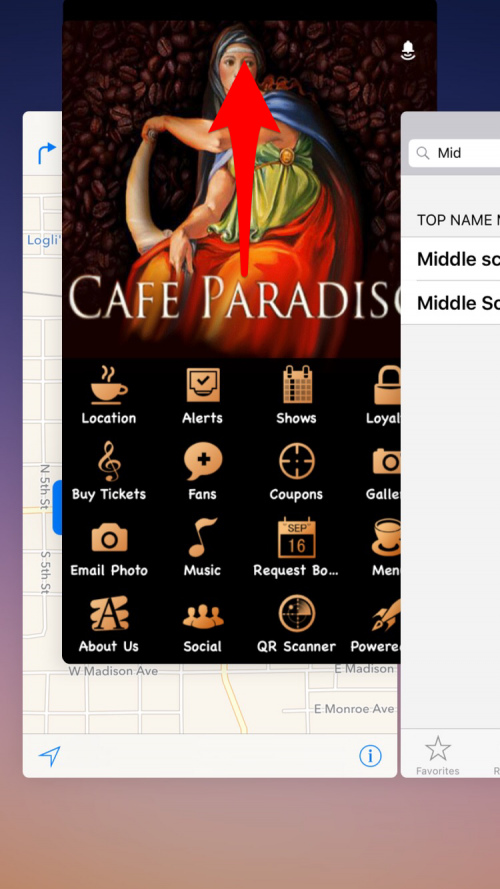 Apps can get confused and not behave the way that they should. For example, on my iPad the Weather Channel app will sometimes fail to update, still showing the temperature and forecast from the last time I used it several hours earlier. The simple fix is to quit the app and start it again. Double tap the Home button to bring up the carousel of running apps, then slide up on the problem app to quit it. Then tap the app icon to restart it. If you have ongoing problems with an app, try checking our guide for what to do when your iPhone keeps freezing. You can also chat live with Apple support for any issues you encounter.

Discover your iPhone's hidden features
Get one daily tip each day (with screenshots and clear instructions) so you can master your iPhone in just one minute a day.
Restart your iPhone
As with a desktop computer, sometime your iPhone can stop working correctly. And as with a desktop computer, the first thing you should try is restarting your iPhone. Press and hold the Sleep/Wake button until you get a message asking if you want to power off. Slide the button to confirm you want to do so. It will take a minute to power down. When it's done, press and hold briefly the Sleep/Wake button as you ordinarily would to power on your iPhone.
"Force restart" your iPhone
The very first iPhone I had froze a few days after I got it. It didn't respond to any touch or press. But having been a Mac user for years, I intuited it was simply a matter of forcing it to restart. If your iPhone freezes and doesn't respond, press and hold both the Sleep/Wake and Home buttons until your iPhone shuts off then restarts. (Of course, the obvious first thing to do when your iPhone doesn't respond is to make sure your battery is charged by plugging it in for a half hour and then trying again.)
Connect to iTunes if your iPhone gets stuck during startup
If you've restarted your iPhone and it gets stuck during the process, with the Apple logo being on the screen for a long time, you'll need to connect it to a desktop computer that has the free iTunes software installed and booted up. Once it's connected, then do a force restart as described above. However, don't release the Sleep/Wake and Home buttons when you see the Apple logo. Instead wait until you see the Recovery Mode screen. Then choose the Update option, and iTunes will attempt to reinstall iOS, but without erasing your data. If it takes more than 15 minutes, you may need to try a second time to force restart while connected to iTunes.
Download the latest version of iOS
Another important basic step if your iPhone is misbehaving is to download the latest version of iOS. Sometimes the behavior you're seeing is a known issue, and Apple will have released a fix. Go to Settings > General > Software Update. If an update has been issued, you'll see an indication that it's available. 
Reset All Settings
If your iPhone is slow and/or seems to have various issues, another option is to Reset All Settings. Go to Settings > General > Reset > Reset All Settings. This clears all the settings, thereby getting rid of anything that might be problematic — but it retains your data. 
Reset and restore from a backup
In a worst-case scenario, if nothing else is working and your iPhone isn't useable, you may need to reset your iPhone to its factory settings and then restore from a backup (here's how to back up your iPhone). First determine whether you have a current backup by going to Settings > iCloud > Storage > Manage Storage, and then tapping a device listed under Backups to see the date of your latest backup. Hopefully it will be fairly current. Then go to Settings > General > Reset and tap "Erase all content and settings." Then proceed to "Choose backup," and select from the list of available backups in iCloud.
Toggle Airplane Mode on when getting a connection failure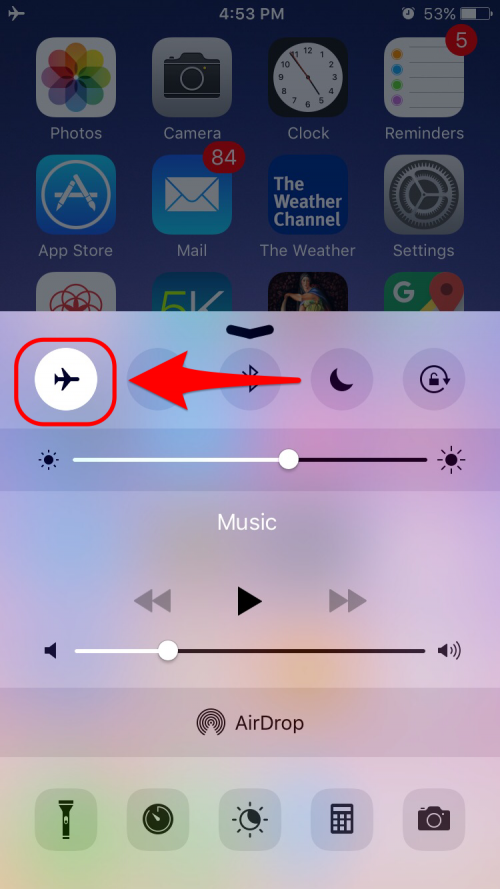 Sometimes your iPhone will fail to connect to your cellular data service or to a Wi-Fi router. Often the fix simply entails turning on Airplane Mode for 30 seconds to disconnect from wireless services and then turning it off. This will cause your iPhone to forget the previous connection and make a fresh one. To turn on Airplane Mode, slide up the Control Panel from the bottom of the home screen and tap the airplane icon. You can also try removing and then reinserting your iPhone's SIM card.
Try "Forget This Network" for Wi-Fi issues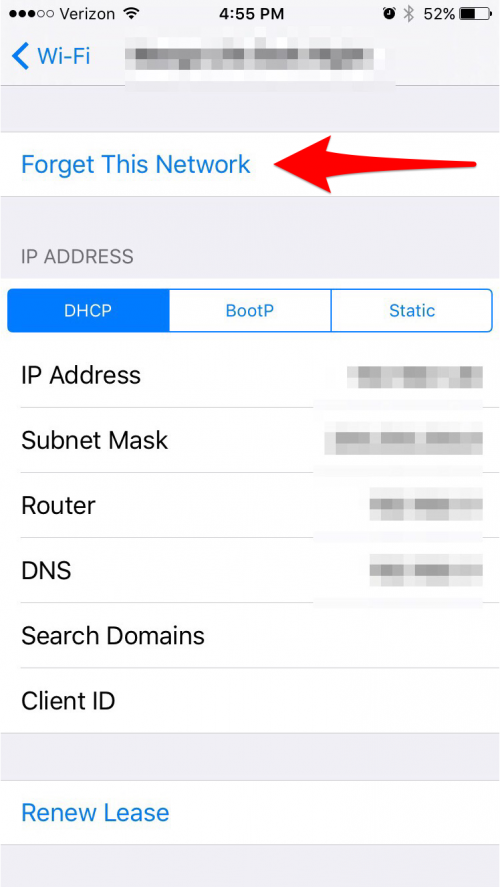 If you're having Wi-Fi issues and toggling Airplane Mode doesn't work, then go to Settings > Wi-Fi and select the particular network. Then tap Forget This Network. Then try reconnecting to it and signing in again.
Try "Renew Lease" for Wi-Fi issues
My desktop computer typically fails to connect to the internet at least a couple times a day, but I can immediately get it working again by renewing the IP number assigned to it. You can also renew the lease on your iPhone. Go to Settings > Wi-Fi and tap the "i" to the right of the network name you're connected to. Then tap Renew Lease.
Reset network settings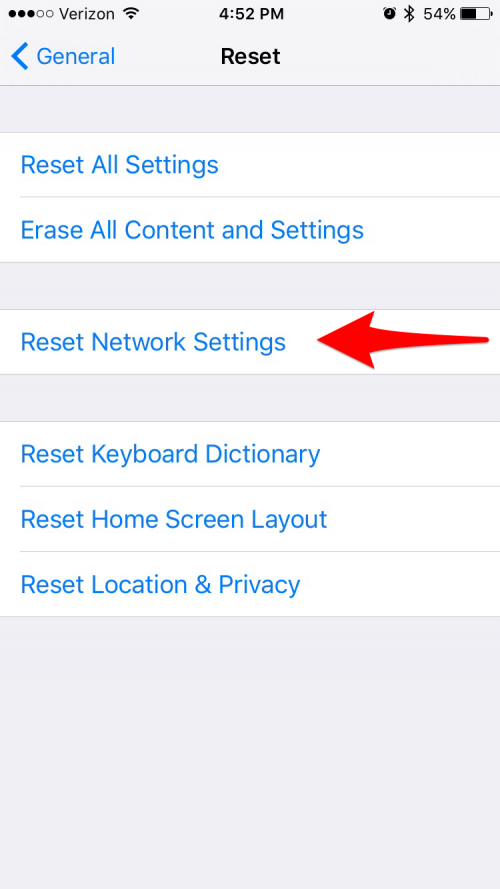 Another option if you're having connection problems is to try resetting the network settings. This resets your Wi-Fi networks and passwords and your cellular settings (as well as VPN and APN settings). Go to Settings > General > Reset > Reset Network Settings.
Check battery usage if you're having excessive battery drain
If your battery drains faster than is typical, there are a couple things to try. A simple first step is to restart your iPhone, which can often fix the problem. The next step would be to go to Settings > Battery to see the details of which apps are using your battery. It not only shows the apps you've been actively using, but also how much energy is being drained by apps using your battery in the background. If an app is taking a lot of energy in the background, you might want to turn off "background app refresh" by going to General > Background App Refresh and turning off this feature, or by turning it off for specific apps. In extreme cases you might want to try resetting all settings, or even doing a reset and restore. Read next: what to do if the touchscreen on your iPhone is not working.