(Sponsored Post) By

Olena Kagui
Wed, 05/04/2022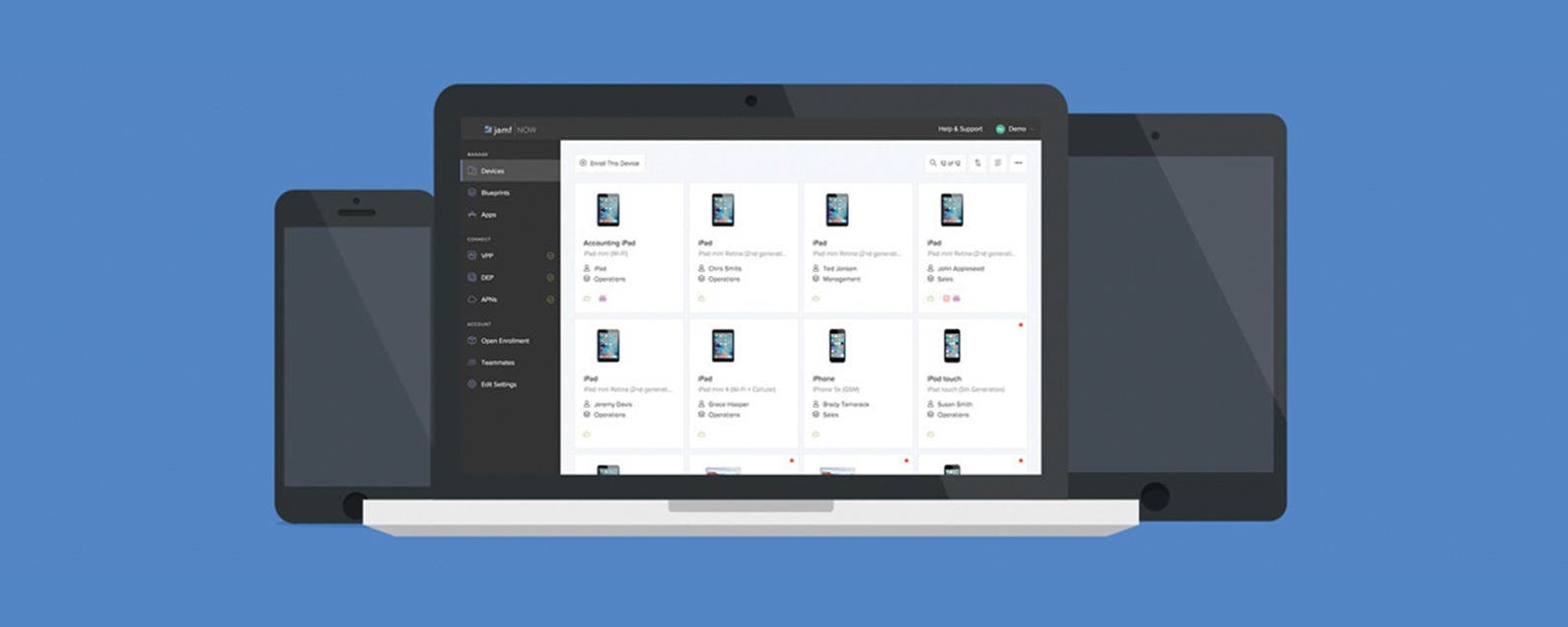 Are you running a small-to-medium-sized business looking to get connected and protected with Apple products? Jamf Fundamentals aims to empower businesses by pairing market-leading, powerful mobile device management technology with new capabilities to do just that! The Jamf Fundamentals Plan extends Jamf Now's ease of use while solving device management pain points around deployment, user access, and security to empower a growing workforce.
The Jamf Fundamentals Plan is an excellent solution for businesses that want to go beyond just the basics of Apple device management without hiring an IT professional. Plus, it's super affordable because you can start with three devices for free and add more for just $4 per device, paid monthly. You can use this plan with macOS, iOS, iPadOS, and tvOS devices!
Not only does the Jamf Fundamentals Plan offer powerful device management, but it does so with a seamless and intuitive interface. It includes management features such as core MDM capabilities and pre-built management templates. It also includes custom profiles that include VPN configurations and macOS packages that offer apps that aren't currently listed in the Mac App Store. 
In addition to valuable features that help small businesses manage devices remotely, the Jamf Fundamentals Plan can also protect your organization and users from outside threats. The plan includes malware protections and password sync, keeping everyone in your company safe and business running smoothly. You can learn more or try the Jamf Fundamentals Plan on up to three devices for free!