(Sponsored Post) By

Austin Durr
Tue, 05/30/2023


Introducing the exquisite CASEBUDi Single Luxury Watch Display Case, a beautiful display case that combines elegance and functionality.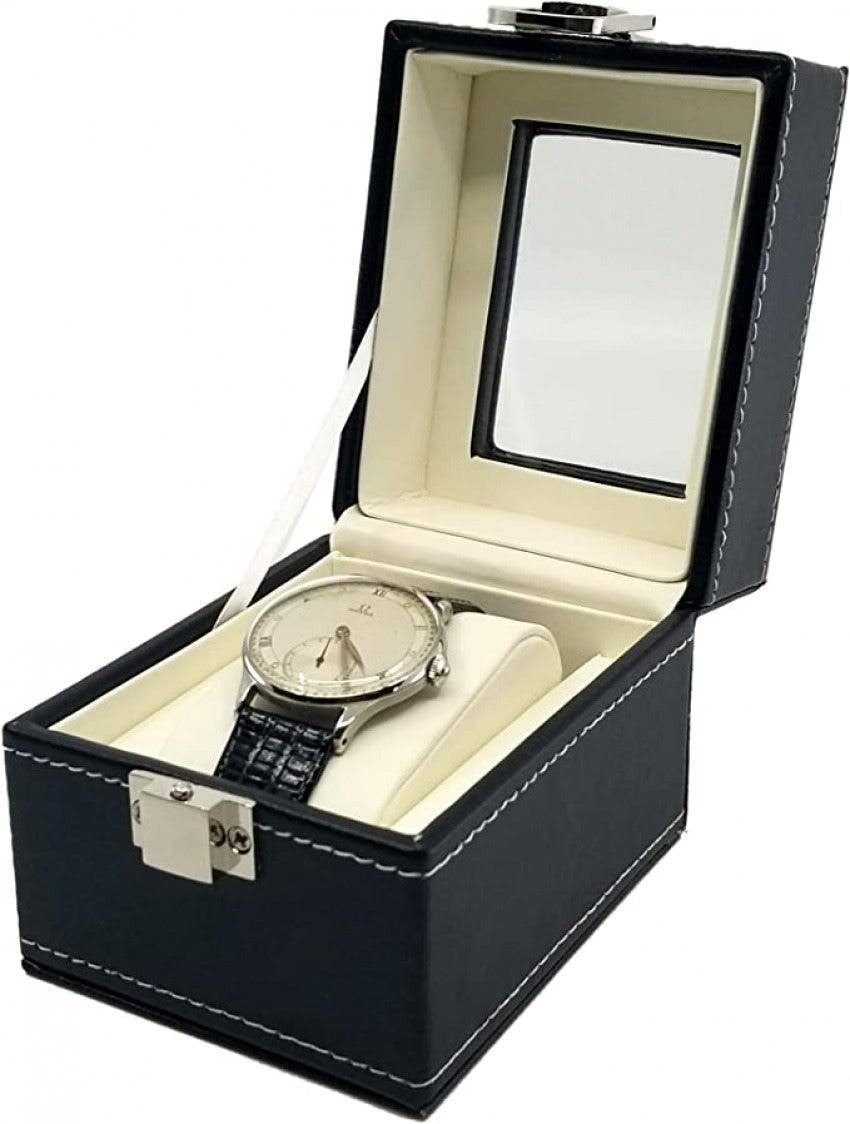 Designed to showcase a single watch, this watch case is crafted with meticulous attention to detail, making it an ideal gift for any watch enthusiast. Its sleek and sophisticated design enhances the beauty of the timepiece, allowing it to take center stage.
The Single Watch Case is not just a stylish accessory; it is also a great presentation case when giving a watch as a gift. Imagine the joy on your father's face as he unwraps his new timepiece, presented in this elegant and luxurious case. It adds an extra layer of excitement and anticipation to the gifting experience.
The folks at CASEBUDi take pride in their commitment to quality, which is why each watch case undergoes a rigorous inspection process. Their team ensures that every detail is flawless before it reaches your hands. Plus, the final packaging is done right here in the USA, ensuring that your gift is handled with care and attention.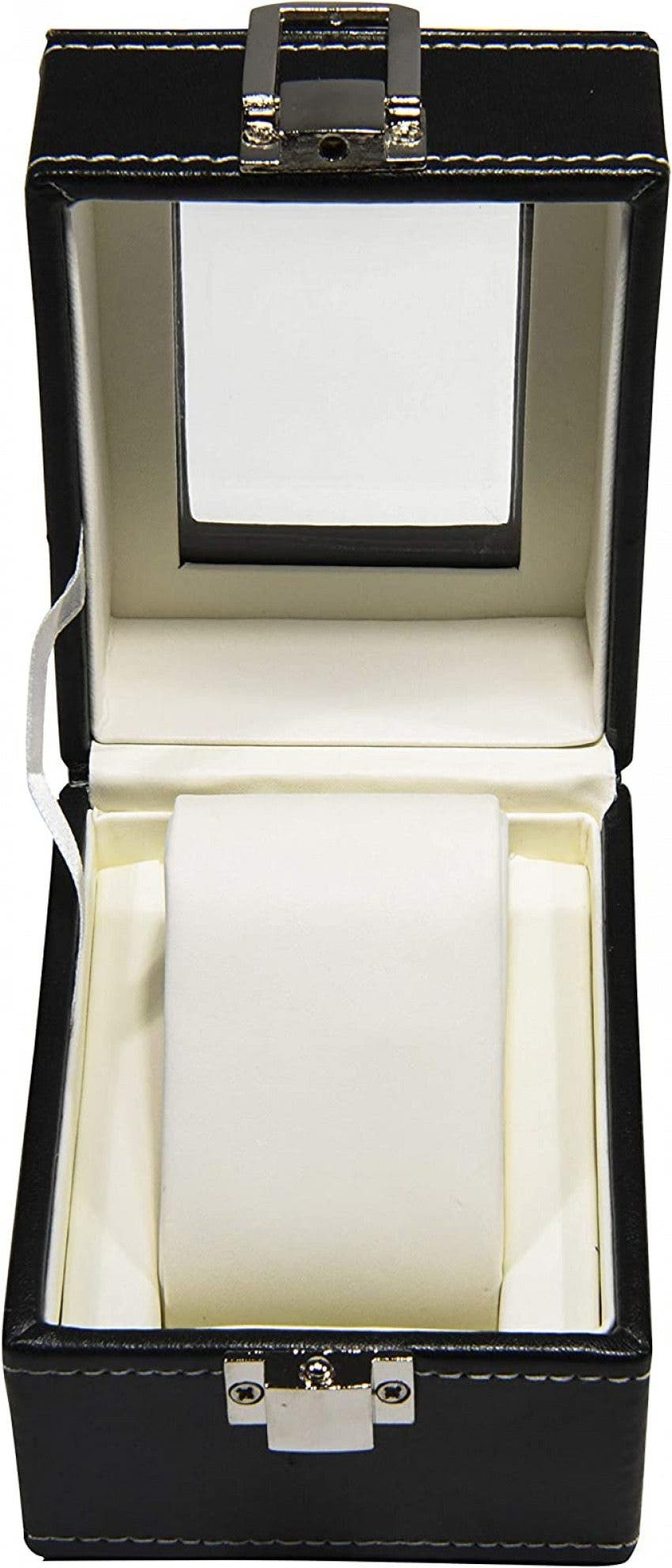 The CASEBUDi team is confident in the quality of their product, which is why they offer a 1-year warranty. In the unlikely event that anything happens to your watch case within one year of purchase, they will replace it at absolutely no cost to you. Your peace of mind is our top priority.
The CASEBUDi Single Luxury Watch Display Case is not only a practical storage solution but also a statement piece for any watch lover. Its compact size allows for easy storage and transportation, making it the perfect companion for business trips, vacations, or simply for keeping your watch safe at home. With its sleek exterior and plush interior lining, it offers the utmost protection and care for your precious timepiece.
Whether it's a special occasion like Father's Day or simply a token of appreciation somebody else in your life, this watch case makes a meaningful and memorable gift.