(Sponsored Post) By

Austin Durr
Thu, 05/25/2023
Introducing the Ultimate Beach Tech Bag: Keep Your Gadgets Safe and Your Beach Day Essentials Organized!
Make the most of your beach adventures with this lightweight and sturdy mesh bag, specially designed to cater to all your needs. With its mesh lining and zipper closure, this bag is not only perfect for collecting beach treasures but also for securely carrying your tech gadgets.
The innovative mesh lining of this bag allows you to collect shells without worrying about sand or water seeping in. Say goodbye to those annoying grains of sand that always find their way into your belongings. This bag keeps your treasures safe, while letting you enjoy the beach to the fullest.
The adjustable shoulder strap ensures a comfortable fit for everyone, from the young to the young-at-heart. With a strap length that adjusts from 28" to 56", you can find the perfect drop length, ranging from 14" to 28". It's versatility at its finest!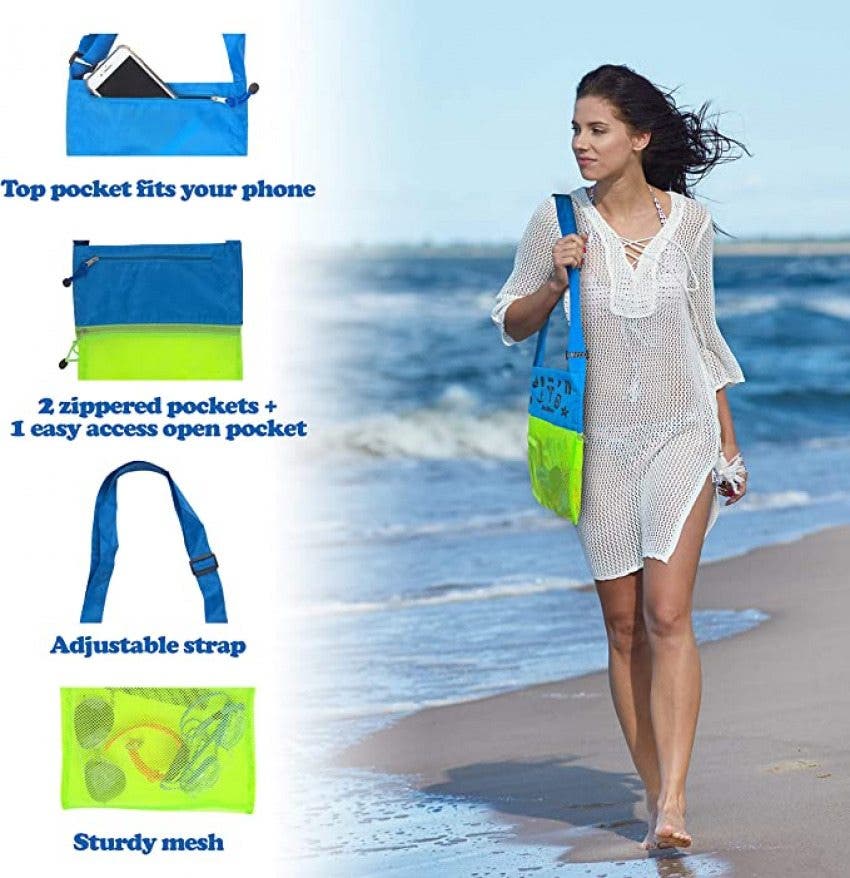 But that's not all. This bag features three convenient pockets, designed to keep your belongings organized. The zippered mesh pocket is ideal for storing your precious shell treasures, ensuring they stay secure and protected. The zippered top pocket provides easy access to your phone, keys, sunglasses, and other essentials. And let's not forget the full-size pocket with mesh, perfect for stashing larger items or wet swimwear.
Whether you're spending the day at the beach, lake, pool, or river, our bag is your go-to companion. Its lightweight and adjustable design make it a breeze to carry, while providing enough space for all the stuff you need and the treasures you find along the way.
No more worrying about juggling your gadgets or losing track of your belongings. This Ultimate Beach Tech Bag offers a stylish and practical solution, allowing you to enjoy your beach day to the fullest.
Don't compromise on quality or convenience. Choose this mesh bag and experience the ultimate beach companion. Get yours today and make every beach day an organized and tech-savvy adventure!