(Sponsored Post) By

Olena Kagui
Tue, 12/14/2021

The latest Mac software, macOS 12 (Monterey), brought major changes to Apple's most powerful devices. This new software demonstrates Apple's efforts to blur the line between Mac, iPad, and iPhone devices for increased flexibility and compatibility. Some of the most exciting new features outlined in this macOS Monterey Guide will teach you how to enable a more cohesive experience and handoff between devices. Plus, you'll learn new ways to collaborate and share with both Apple and non-Apple users!
In our in-depth macOS Monterey Guide, we will walk you through the many changes you'll see when using your newly updated Mac, plus how to navigate them. We'll explain the new Focus modes and how to set and customize them to tailor your notifications and cut distractions. We'll also teach you the ins and outs of the redesigned Safari app and Apple's new tab groups. Plus, we'll cover the new password tools and several hidden features that you may not discover on your own!
In the new macOS guide, we made it easy for you to conquer all your Mac's new and redesigned functions. This guide includes concise, engaging video tutorials to walk you through macOS Monterey in a clear and easy-to-follow way. It's also available as a printable PDF so that you can access it when needed offline as well, or follow along with the videos using the PDF.
iPhone Life Insider subscribers can access the macOS 12 Monterey Guide free of charge! We're running a special promotion to celebrate the launch—subscribe today and receive 30% off! We're also proud to offer an additional 10% discount for seniors, service members, health professionals, and veterans.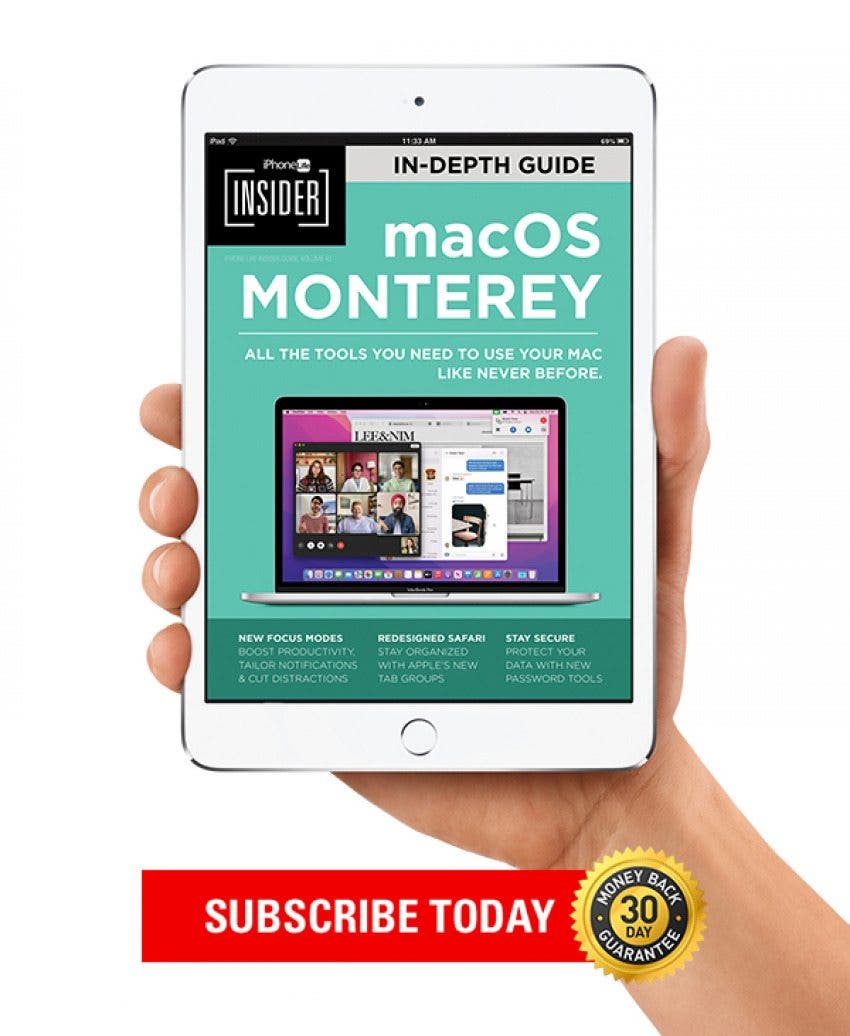 Why Subscribe to iPhone Life Insider?
Our extensive catalog of guides for Apple devices is one of the biggest draws of our iPhone Life Insider program. These guides help our subscribers master their apple devices via simple guidance and detailed how-tos, all while giving users flexibility and control over when and how they access the information. Read the guides online, follow along in accompanying video tutorials, download the PDF to save for later, or all of the above!
As an Insider subscriber, you will have access to the upcoming Apple Watch Guide, along with many other resources, including virtual courses, video tips, and the ability to ask our experts your tech questions for personal assistance with the features or bugs you're stuck on. If you're not already an Insider subscriber, subscribe today and save up to 40%!