By

Mike Riley
Sat, 12/14/2019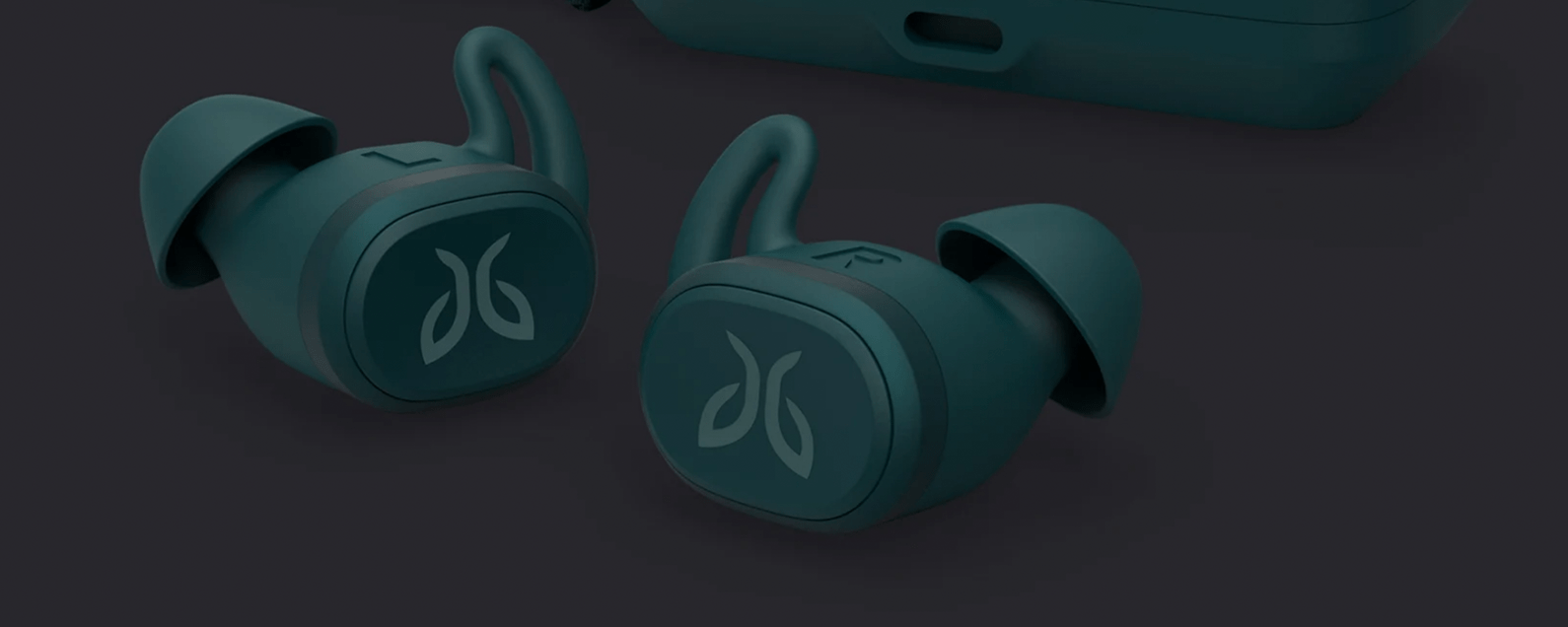 It has been quite a year for new affordable, cross-platform wireless earbud alternatives to Apple's Airpods. Around the same time that I received the excellent Jabra 75t earbuds, I received another company's (that just so happens to start with a J) top of the line offering for review. How do the Jaybird Vista ($179.99) wireless earbuds compare to the recent competition in this rapidly expanding market segment? Read on to find out.
Related: Buyer's Guide 2019: Best Bluetooth Headphones & Earbuds
I have been a fan of Jaybird's Bluetooth headsets since the inaugural release of the BlueBud X nearly seven years ago. Since then, Jaybird has consistently created quality wireless audio headsets. However, besides the Jaybird Freedom, which I loved (and lost one day when they fell out of my pocket during a commute, making the day a happy one for whomever found them), the last couple of Jaybird headsets seemed to be struggling to maintain Jaybird's aggressive pace of portable audio innovation in an increasingly crowded competitive landscape. The X series continued to be bulky compared to other Bluetooth in-ear headsets, and the company's first foray into the wireless earbud market with the Jaybird Run had similar battery limitations to other AirPod competitors at the time. 
These days, Jaybird has refined its wireless earbud technology to match with others in the space, roughly six hours on a single charge. However, compared to my current favorite earbuds, the aforementioned Jabra's 75t, both the case and earbuds themselves are bulkier and consequently heavier than the similarly priced competition. At least the case offers quick charge capability (roughly five minutes of recharging in the case equates to an hour of playback).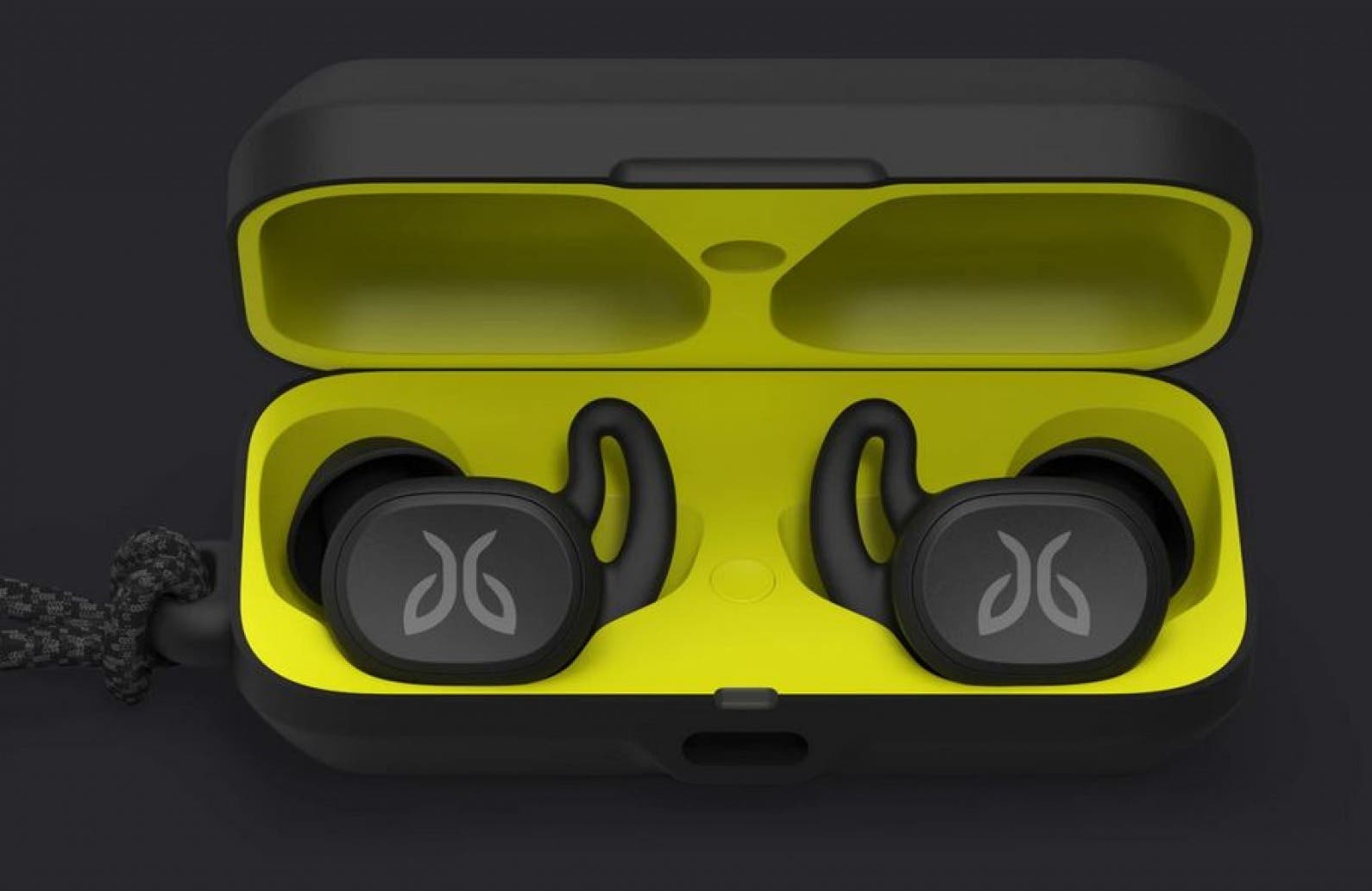 What about audio quality, an area that Jaybirds have typically excelled? Unfortunately, that category also seems to have carried over whatever speaker configuration the desingers used in their older Freedom headset. Comparing Jaybirds to other headsets, the audio was clear, but I couldn't shake the feeling that it was somewhat slightly muffled, as if the audio canals had micro-sized cotton balls between the speakers and my eardrums. Another issue (and a pet peeve of mine when it comes to earbuds) was the pervasive chemical odor emanating from the earbud's materials that permeated my eustachian tubes and nasal cavity the first couple hours wearing them. It wasn't as overpowering as some of the cheaper wireless earbuds I've tested, but it was still concerning given the high-end manufacturing quality Jaybird is known for.
The main advantage that the slightly larger size and added coated protection brings to the Vista is what Jaybird calls its #EARTHPROOF technology (basically U.S. military MIL-STD 810G rugged compliant standards), which allows the headset to continue to operate in harsh environments such as profusely sweaty athletic ears, rain, and extreme temperature variations. They can also withstand repeated drops and perhaps even getting stepped on. While I didn't have the luxury of testing these claims, I did purposely drop the earbuds onto a hard floor from a height of roughly 5 feet several times, and absolutely no functional loss was detected.
Like most high-end wireless earbuds these days, Jaybird provides an accompanying app to manage audio waveforms, remap button functions, and track last known location of your earbuds among other things. One particular feature that is still missing (or at least one I couldn't locate in the app's various selection screens) compared to other headset apps is the ability to check firmware update status. While I have never had a problem operating Jaybird headsets in the past, it seems that as technology continues to evolve, expensive tech accessories should try to keep up as well, if only to take into account potential security vulnerabilities or software improvements in Bluetooth audio quality. Speaking of improvements, one that I was glad to notice compared to Jaybird's Run wireless earbuds was no drop in audio channels during the two days I wore them. Audio quality on phone calls was also clear and drop-out free.
Pros
Rugged wireless earbuds built for extremely active environments
Six-hour playback from a full charge
Solid audio connections
Cons
Bulky compared to other wireless earbuds
Audio quality not on par with similarly priced alternatives
Companion app could be better
Final Verdict
Given the  criticisms I have mentioned in this review, I was originally going to give a 3 out of 5 star rating. But after further use and considering the target audience for the Vista, I ultimately concluded that they check enough boxes (particularly their ruggedized yet still comfortable design) to qualify for an additional half star. That said, if you looking for wireless earbuds that provide the best value for your money, the Vista unfortunately didn't make the cut for me as I returned to the similarly priced Jabra's 75t's as my daily drivers.