By

Rheanne Taylor
Wed, 05/29/2019
I admit, I was one of the last people at iPhone Life to own an iPad. I just didn't see the use in it. My iPhone could do whatever I needed; and for those times I needed a bigger screen and a keyboard, I had my laptop! Well, after two months with the iPad Pro, I see the appeal, particularly when it comes to being more productive in my creative pursuits. The following apps have become my favorite solutions for everything from learning new skills to efficiently accomplishing my artistic goals.
Related: 5 Best Apps for iPad Pro
You can use Day One for more than just your standard journaling. I'm a writer, so I use the app to organize my ideas and type rough drafts of creative essays and other projects. Since Day One allows me to have multiple journals, I can create one for each activity. For example, I have a journal dedicated solely to short stories that I've written from prompts and another for collecting interesting quotes from strangers (which is great material for giving life to fictional characters later on). Then, when I'm trying to flesh out a story, I use Day One's search feature to quickly find the material I've been working on.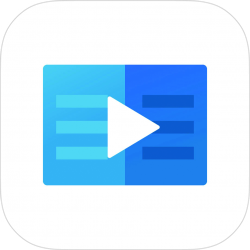 We use this app (formerly known as Lynda) at the iPhone Life office to learn new skills, and we love it. Sure, we are experts in a lot of areas, but that doesn't mean we have to stop learning and growing! LinkedIn Learning  provides a variety of videos teaching everything from how to use
Final Cut Pro
to how to improve SEO traffic on your website. Watching tutorials on my iPad is so much nicer than squinting at my tiny iPhone screen, and I actually like the layout of the iPad app even better than the desktop website.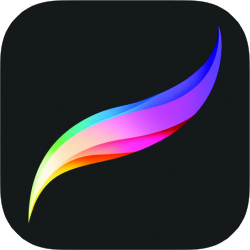 I'm no illustrator by any means, but I really enjoy how I've been able to use this app to create playful drawings and sketch ideas for projects I'm working on. Procreate offers high canvas resolution, over 130 brushes, an advanced layering system, and the ability to record your process for later viewing—the visual possibilities are mesmerizing and endless! It's an absolute must for creative professionals, but even a beginner will find this app useful (or extremely fun, if nothing else). My favorite pastime is now uploading my photography into the app and then using the various brushes and tools to augment my images and transform them into unrecognizable pieces of art.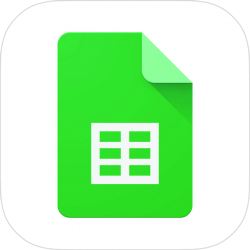 No matter what your line of work, Google's suite of productivity apps offers the right tools for helping you get more done. I regularly use apps like Google Docs for collaborating on both work and personal projects, Google Sheets for generating spreadsheets to keep track of important information, and Google Calendar in place of Apple's Calendar app. You can also create slideshows with Google Slides and take notes with Google Keep.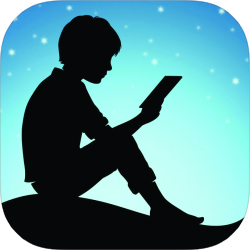 I have a bunch of books (some educational, some just plain fun) on my reading list that I would love to get through some time in the next year. But one thing is certain: trying to read them in the
Kindle app
(free) on my iPhone is a recipe for headache and frustration. I have found that the iPad Pro screen, however, is the perfect solution. I can take my iPad almost anywhere, and it takes up very little space in my bag. Then when I have some downtime—say I'm on a plane, or in the waiting room at the doctor's office—I can take out my iPad and begin reading.
Photographers will love this professional photo editing tool! We're still waiting for the release of Photoshop CC for the iPad (which is expected to become available later this year), but this app is a great option until then. Affinity lets you perform all the basic tasks you would expect from a photo editing app (e.g., retouching photos and adjusting color), as well as accomplish advanced compositions that can require hundreds of layers. You'll also find over 120 brush tools, a variety of effects, 360-degree image editing, and the ability to open a Photoshop file and edit all its layers!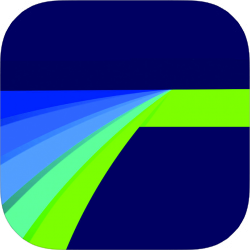 I create many of the video tips that we send to our premium iPhone Life Insider subscribers, and over the years, this work has instilled a great love of video editing in me. I've recently been creating my own videos for fun, and since many are taken on my iPhone, editing them on the larger screen of my iPad Pro just makes the most sense. If you also love editing video or it plays a significant role in your profession, then I highly recommend LumaFusion. It allows for professional-level, multi-track video editing directly from your iPad. If you are familiar with Final Cut Pro, then the ins and outs of this app will be a breeze to master.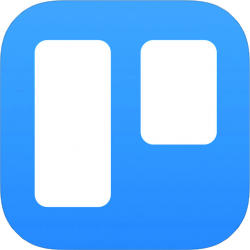 Trello might not be the most exciting app on this list, but it is certainly one of the most useful! Creative professionals can use Trello to collaborate by creating custom boards that allow them to organize projects into much more attainable goals. For example, if you are a musician trying to release an album and plan a tour, then your to-do list might get pretty long and unwieldy. You could use Trello to break your workload up into sections (e.g., Shows, Set List, Recorded Songs, etc.) and then have tasks for yourself (and team members) in each area. Then, voila! Amazing how a little organization can make a project significantly less daunting.