By

Leanne Hays
Tue, 05/01/2018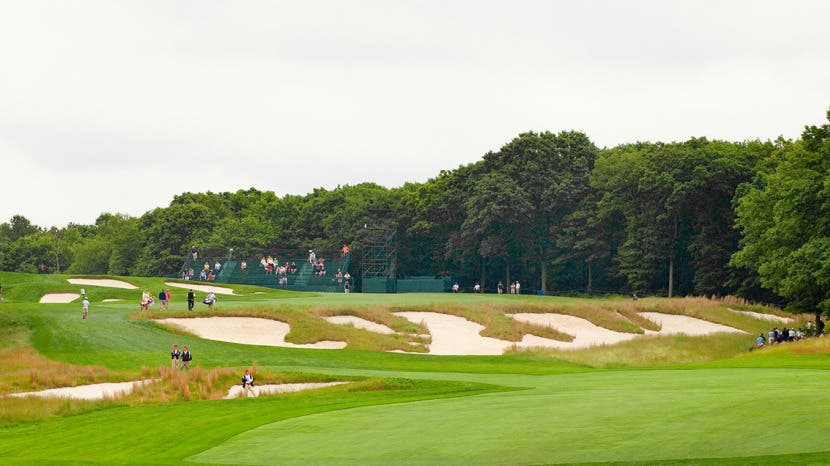 The 118th US Open is fast approaching, so now's the time for golf fans to figure out how to stream the championship on our Apple TVs. The US Open begins June 11 and runs through the 17th at the Shinnecock Hills Golf Club in Southampton, NY. Fox Sports is in its fourth year of broadcasting the Open as the US Golf Association's principle broadcaster. Let's get started finding out which Fox networks are participating, the broadcast schedule, and how to live stream all the 2018 US Open action on our Apple TVs. 
Related: 15 Best Golf Apps for Apple Watch & iPhone
US Open TV Schedule 2018 
While the championship begins on June 11, coverage of the US Open starts on June 6 with the Sectional Qualifying Round. Coverage could continue all the way through June 20, if a playoff occurs. Event coverage is split between usopen.com, Fox, and Fox Sports 1. Follow this link to view the championship dates and times, so you can decide when you'd like to tune in.  
Master your iPhone in one minute a day:
Sign up to iPhone Life's Tip of the Day Newsletter and we'll send you a tip each day to save time and get the most out of your iPhone or iPad.
US Open Free Livestream Options
UsOpen.com Livestream
Compatibility: iPhone, iPad, AirPlay to Apple TV.
Cost: Free.
Pros: Livestream of selected content for all four rounds.
Con: Doesn't include all coverage.
If you visit this link for the US Open website, you can catch featured groups and holes for all four rounds of play for free. All you need to do is use AirPlay to mirror the content from your iPhone or iPad to your Apple TV, and you're in business.
AirPlay US Open Coverage from the US Open Golf Championship App 
Compatibility: iPhone, iPad, iPod Touch.
Cost: Free.
Pros: Stats and analysis.
Con: Many users complain about buffering and ads.
This app has yet to be updated for the 2018 US Open, so I'm hoping the USGA gets to that soon. Three streams of live coverage were offered last year, but there were complaints about buffering. I'm featuring this app more for the player profiles, scoring, and on-site maps that will make watching the championship a really cool dual-screen experience.
Watch the 2018 US Open on OTA TV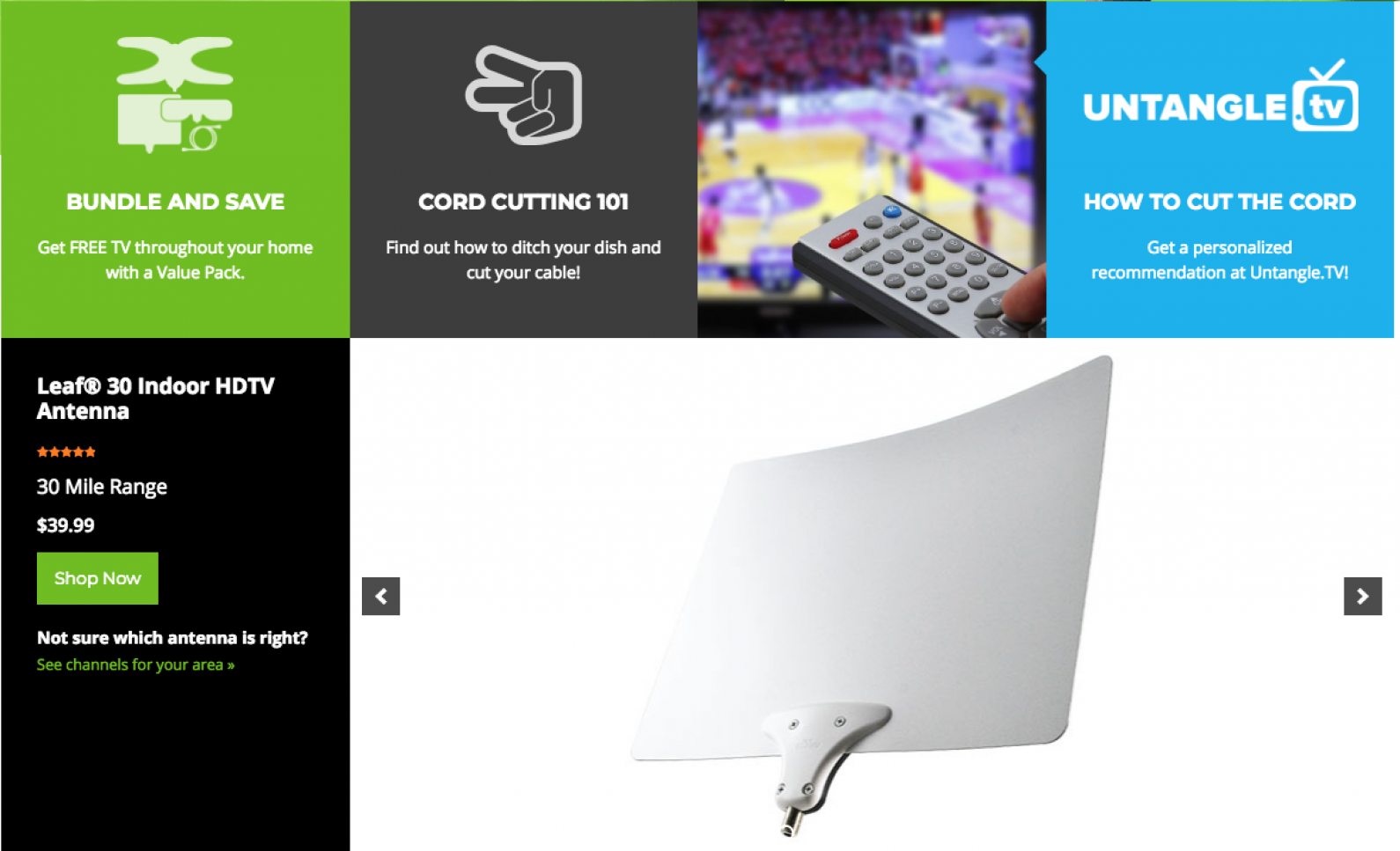 OTA stands for over the air, in other words, an antenna! Yes, it's true, you can legally pick up locally broadcasted channels and stream them to your Apple TV with an antenna. While you might be envisioning the old-fashioned version that looks like a laundry rack attached to your roof, there are now lots of OTA options that stay right inside your house. Some can boost signals, as well, which is really helpful if you live in a rural area. There are lots of choices, so look into whether Fox is broadcast in your area, or could be picked up with an antenna that features signal boosting. Here's a link where you can find out which networks will be available to you with an antenna. If you can pick up Fox with your OTA antenna, you'll be able to catch three hours of coverage from each round, as well as Playoff coverage, should one be necessary. Some OTA buying options include AirTV, HD HomeRun, and Mohu, but there are lots more out there.
US Open Stream with fuboTV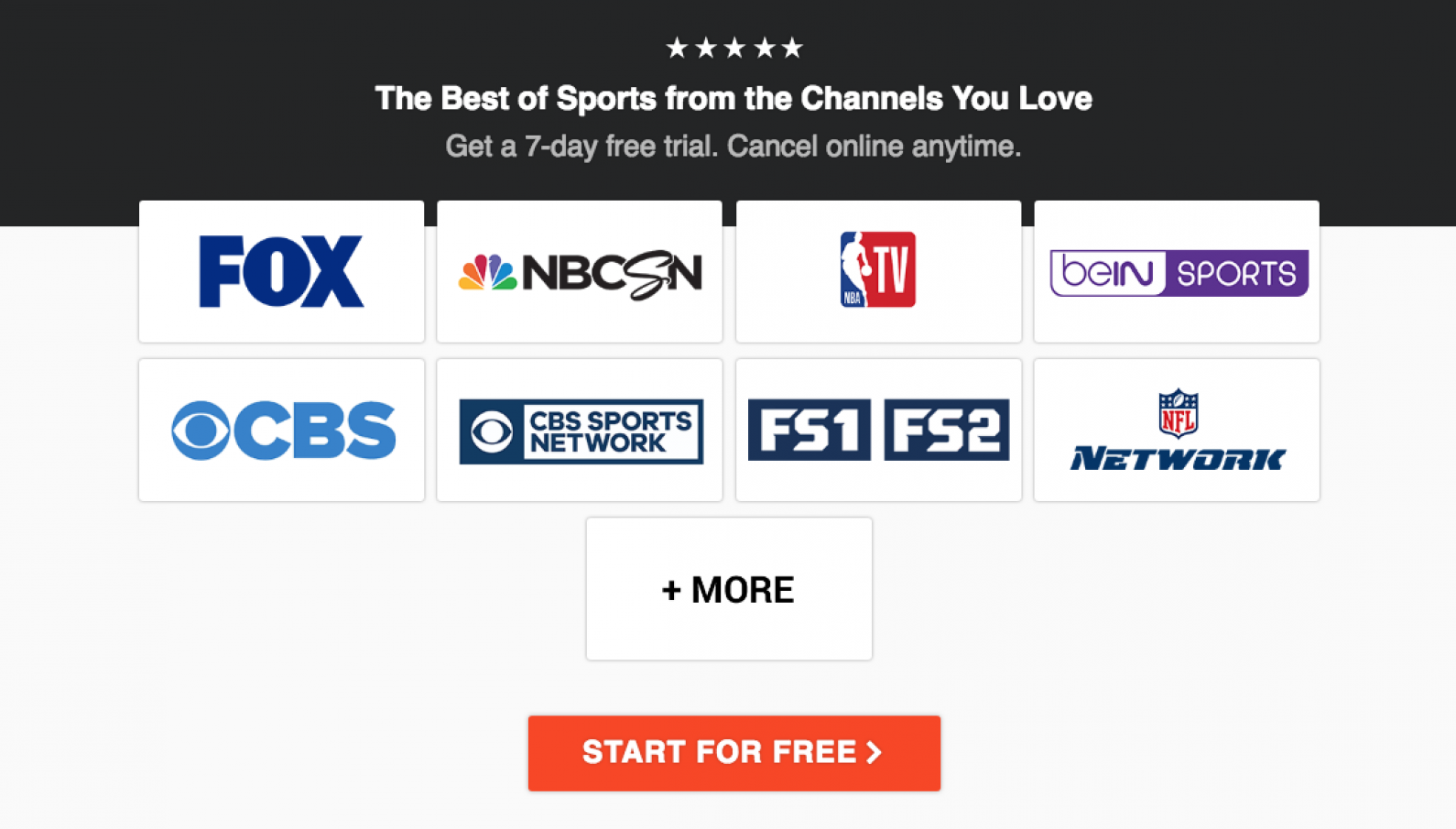 Compatibility: fourth-generation Apple TV.
Cost: $19.99 per month for the first two months, $44.99 per month after that.
Pros: Seven day free trial period with no commitment, then a two-month special reduced price. 
Con: Channel availability varies by region.
FuboTV is a TV-streaming service with a heavy focus on live sports. The basic package, fubo Premier, offers more than 70 channels of content that includes Fox and Fox Sports 1. This means that in combination with usopen.com, you can catch the entire US Open Golf Championship! Just check and be sure that both Fox and Fox Sports 1 are offered in your area, as coverage varies by region.
To sign up for FuboTV and find the Apple TV app, click here.
Stream US Open Live Coverage With Sling TV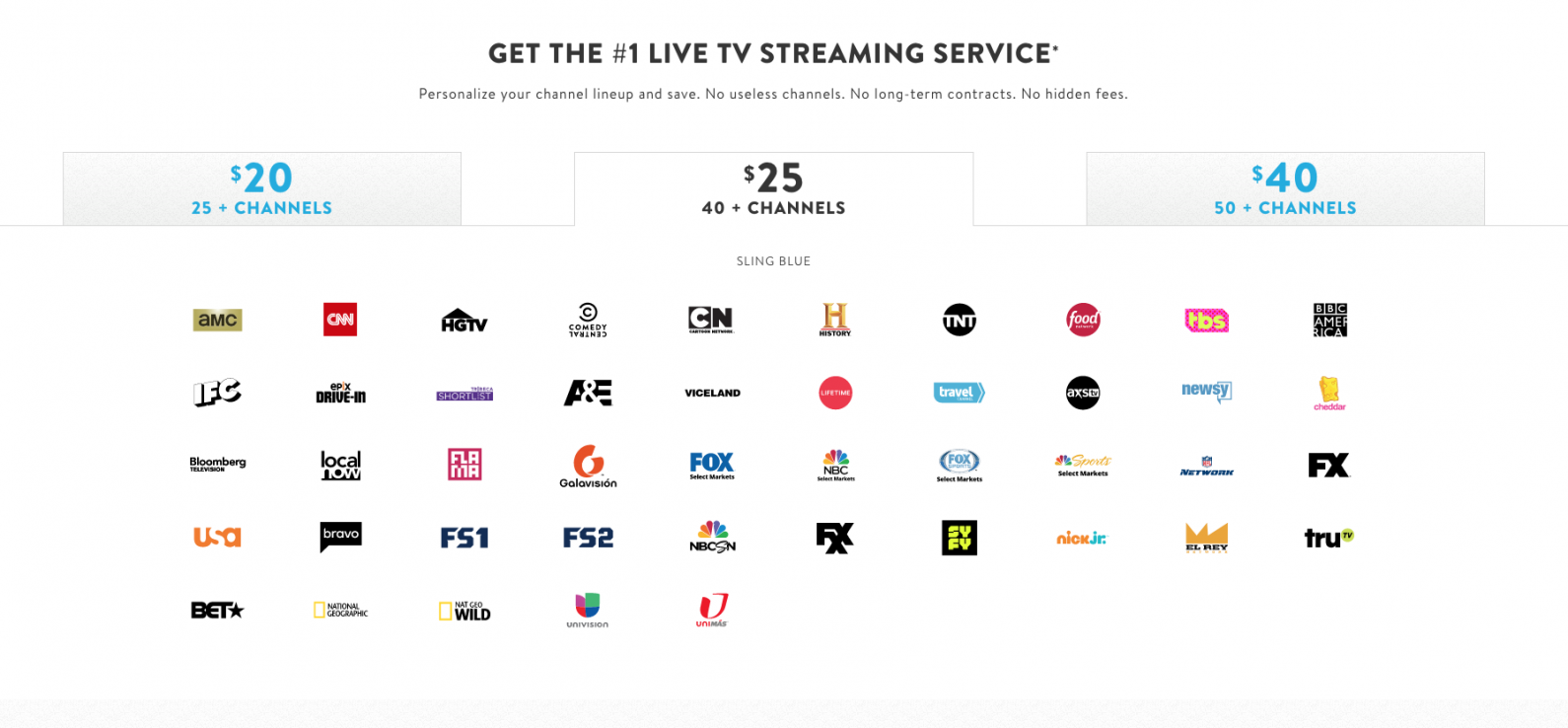 Compatibility: fourth-generation Apple TV.
Cost: Sling TV Orange Plan, $20 per month, Blue Plan, $25 per month, Orange and Blue, $40 per month.
Pros: Seven day free trial period with no commitment.
Con: Channel availability varies by region.
Sling TV is an à la carte, streaming TV service that allows viewers to pay far less than a cable subscription would cost. Customers can choose Sling Orange, Sling Blue, or both. As an added bonus, Sling offers a Cloud DVR option for $5 per month.  This way you can record the US Open rounds and watch them later if you have work or family plans to accommodate. Sling Blue offers both Fox and Fox Sports 1, but make sure that Fox is available in your area as it's only available in selected markets. 
Here's a step-by-step instructional to help you find and install the Sling TV app on your Apple TV. 
US Open Stream with Hulu Live on your Apple TV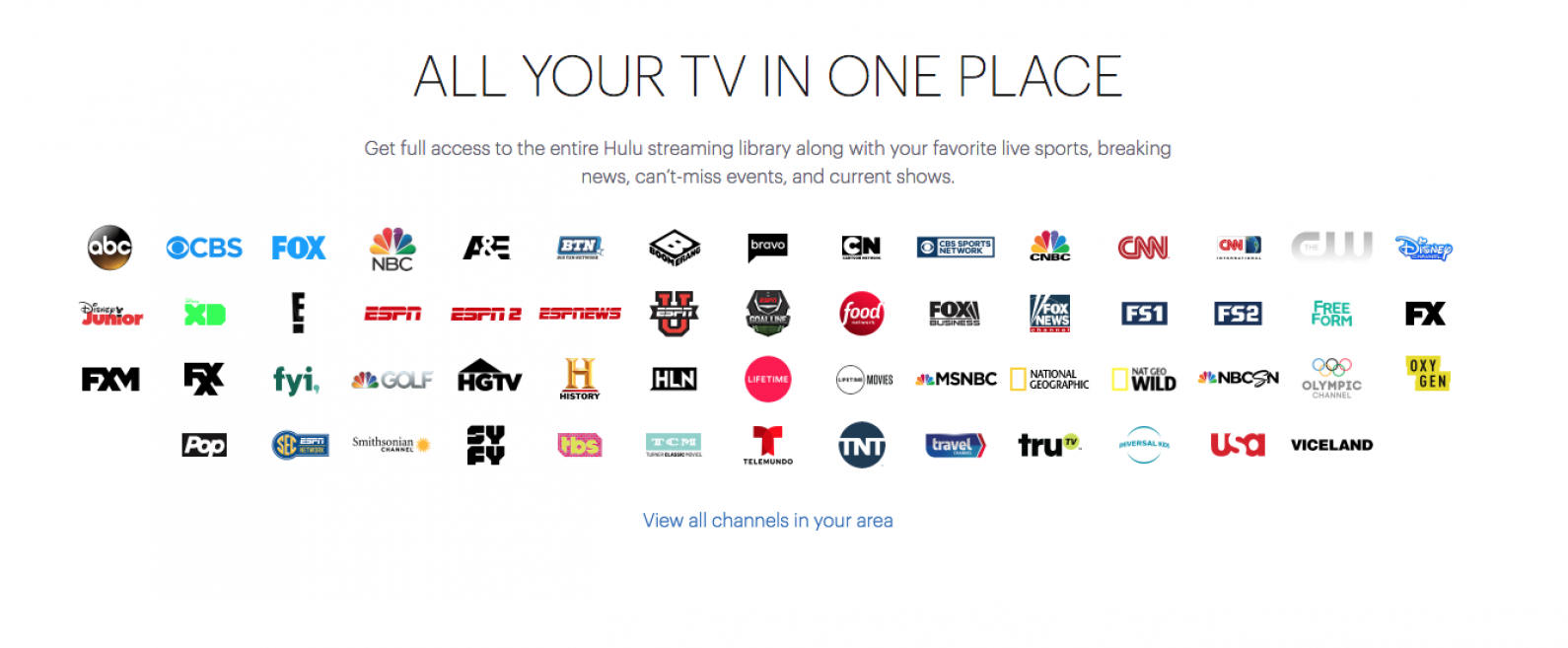 Compatability: fourth-generation Apple TV.
Cost: seven-day free trial, then $39.99 per month.
Pros: Watch on two devices at once.
Cons: Beta version.
Hulu has make the jump and joins the live-streaming tv game with their Hulu Live offering, which includes access to the entire Hulu streaming library. If you live in the right area, $39.99 a month will get you Fox and Fox Sports 1. A few cautions, though, Hulu warns right up front that this is a beta version and therefore subject to bugs and hiccups, so if you want to ensure the smoothest possible streaming of the US Open, this could be slightly risky. As well, Hulu customers have complained about commercials with adult themes before, during, and after family and sports content, so if you're watching the tournament with kids, Hulu might not be the best choice for your family.
If you live in an area where Hulu Live provides Fox and Fox Sports 1, you can learn how to set it up on your Apple TV 
here
. 
Top image credit: David W. Leindecker / Shutterstock.com