Whether you use it for accessibility or simply for convenience, Back Tap makes navigating your iPhone quick and simple.
By

Erin MacPherson
Updated 10/26/2020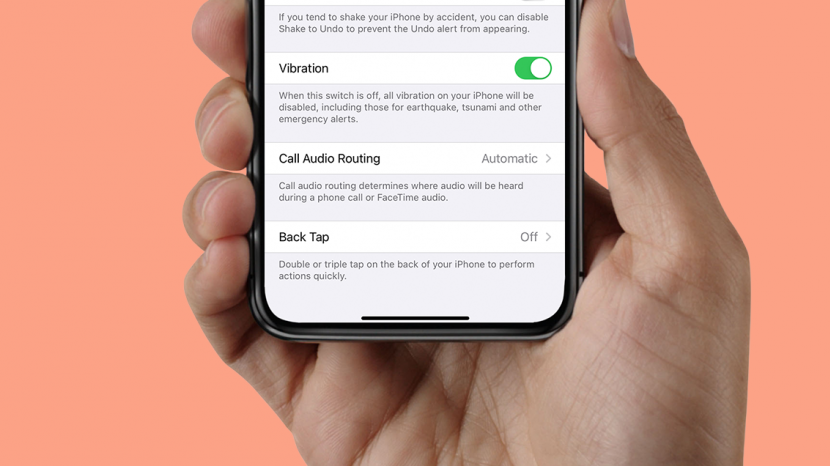 The rollout of iOS 14 introduced a number of useful features. The one I was most excited to try was Back Tap, which allows me to tap the back of my iPhone with a series of two or three taps to enable pre-selected shortcuts, such as turning on VoiceOver or muting my phone. While Back Tap does have some limitations, it's a huge leap forward for those who find it difficult to navigate through the iPhone's menus and screens with the requisite numerous taps, swipes, and other motions. Let's go over how to enable and set up Back Tap, how to navigate the menus to select which functions your taps will prompt, and what to know about which iPhones can use Back tap.
Related: How to Turn on Voice Control on the iPhone
How to Enable Back Tap on Your iPhone
According to Apple, anyone with an iPhone 8 or later should be able to use the Back Tap feature as long as they are running iOS 14. For more accessibility tips, check out our free Tip of the Day newsletter! If you subscribe, you'll receive useful tips to help you familiarize yourself with your iPhone's many features in about a minute per day.
To enable Back Tap on your iPhone, follow these steps:
Open the Settings app.
Scroll down and tap on Accessibility.


 
Tap on Touch.
Scroll down again and select Back Tap.


 
You'll see two options: Double Tap and Triple Tap.


 
Tap on either one to see options to enable for that number of taps.
Once you tap on an option you'll see a blue check mark, and that means Back Tap is enabled for that function. Each number of taps, two or three back taps, can be enabled for only one function at a time. As you can see, there are quite a few options to choose from.


You do not have to enable both Double Tap and Triple Tap; you can choose just one if you'd prefer, or you can set up both with a unique function for each. If you want to turn either one off, simply change it back to None.
Back Tap can be used while your iPhone is locked, but some users have noted that functionality when locked can be limited. Whether that's a bug or intentional is anyone's guess, and I'm not able to find any clarification from Apple on the matter. For best results, it's good to use the Back Tap feature when the iPhone is "awake" or illuminated. It should still work from the lock screen in those cases.