By

Leanne Hays
Updated 03/23/2023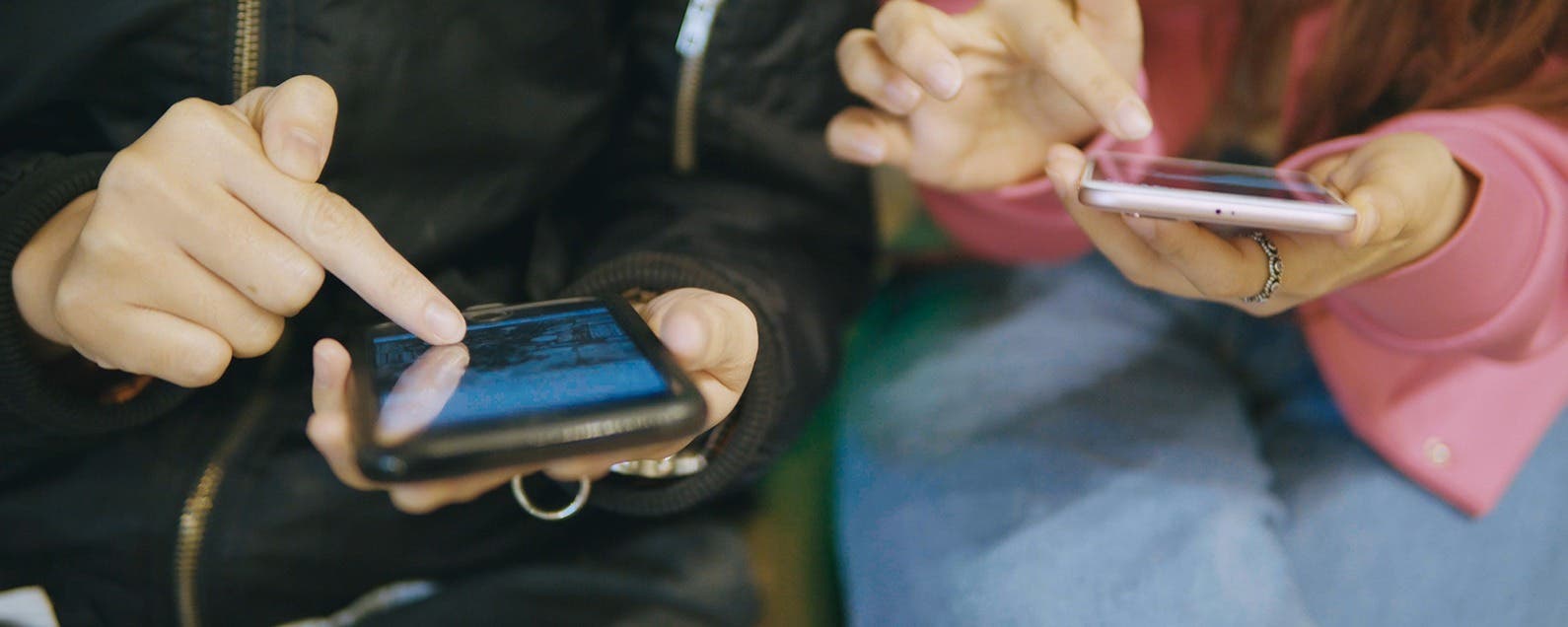 * This post is part of iPhone Life's Tip of the Day newsletter. Sign Up. *
Before iOS 11, if you wanted to share your Wi-Fi password you'd need to give it out so visitors could enter it into their device and join your network. This could get complicated if your devices had stayed logged in to your Wi-Fi for so long that you found yourself asking, "wait, what is my Wi-Fi password again?" But now iPhone owners no longer have to remember and share their password, the new system allows you to share your Wi-Fi with other Apple users with just one tap. Let's get started learning how to share Wi-Fi passwords!  
Related: How to Connect a Bluetooth Device to Your iPhone: Speakers, Headphones, Keyboards & More
Note: For this feature to work, the Apple device you want to include in your network must belong to someone already be in your contacts. If they're not, go ahead and add them now. Both devices must also have Bluetooth and Wi-Fi turned on. The devices sharing and receiving Wi-Fi access must also both be updated to iOS 11 or later.  
Not having a password can create lots of problems (ever forgot your Apple ID password?), but sharing your Wi-Fi password is easy to do, so everyone you want can have access to your Wi-Fi. Here's how to do it.
Both the person sharing the password and the person who needs the Wi-Fi password should make sure they have Bluetooth and Wi-Fi enabled in the Settings app.


 
Tap Bluetooth and make sure Bluetooth is toggled on.


 
Go back to Settings & tap Wi-Fi. Make sure the Wi-Fi toggle is set to on.


 
If you are the person who wants the Wi-Fi password, hold your iPhone near another iOS device that is already connected to the Wi-Fi network you wish to join, or the router itself.
Tap on the network you wish to join.
A screen will pop up prompting you to enter the Wi-Fi password.


 
Now on the other person's connected device, a prompt will pop up asking permission to connect your iPhone to Wi-Fi.
The other person will need to tap Share Password.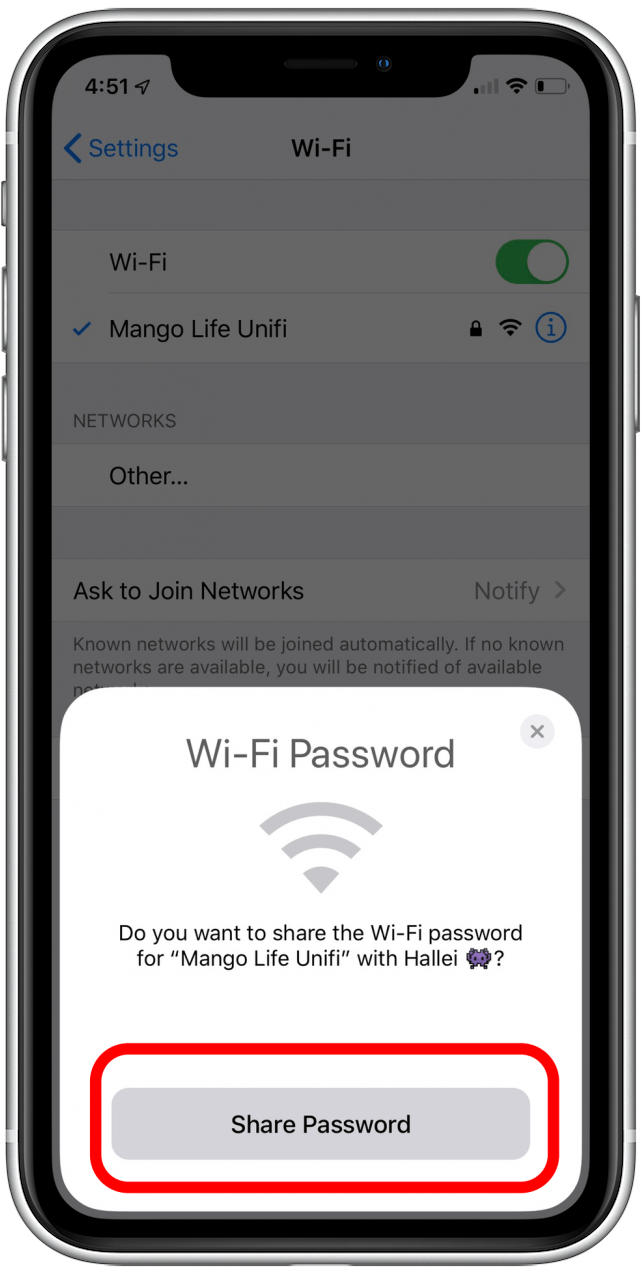 Within a few seconds the password will be sent to your iPhone and you'll be connected to Wi-Fi!
Top image credit: Wayne0216 / Shutterstock.com