By

Leanne Hays
Updated 04/12/2021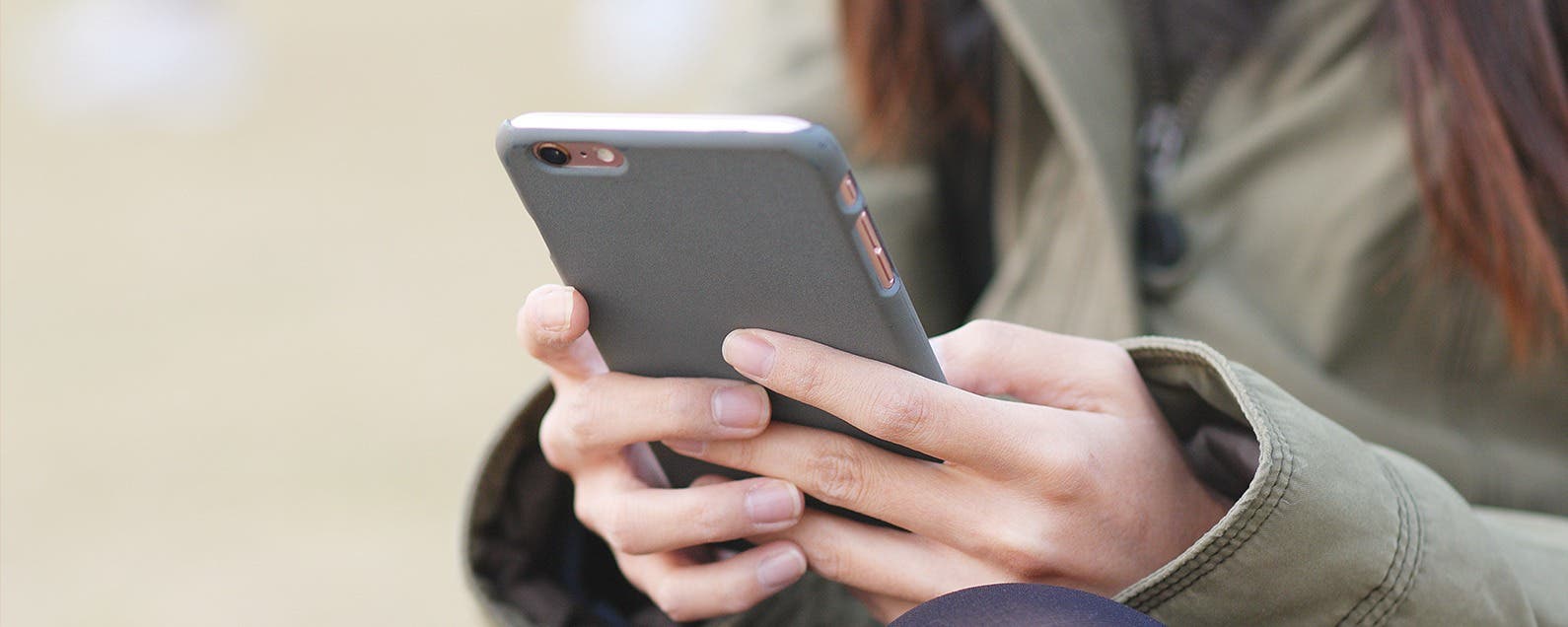 We've gone over how to know if someone blocked your number, and how to block a phone number on the iPhone, which includes how to block calls and text messages, but what happens when you block someone on your iPhone? Did you know that even when someone's number is blocked, they can still leave you voicemails? It seems odd to be able to receive voicemails from someone you've put on your block list, but there it is, and in a way, this peculiar feature has its merits. For example, if you've blocked an ex or cyberbully, it can be useful to know if they've moved on or if you may have cause to worry. So let's get started learning what happens when you block a caller, how to find out if someone you blocked has called you, and how to listen to voicemails from blocked numbers, as well. 
* This post is part of iPhone Life's Tip of the Day newsletter. Sign Up. *
Related: How to Block Unwanted Calls and Messages on iPhone
Master your iPhone in one minute a day:
Sign up to iPhone Life's Tip of the Day Newsletter and we'll send you a tip each day to save time and get the most out of your iPhone or iPad.
How to Find Out if a Blocked Number Calls & Check Voicemails from Blocked Numbers 
When you block a number on the iPhone, your device goes blessedly silent from that caller. Now, however, you might be wondering if they've truly moved on, or if the calls have kept coming. This tip won't work for everyone; for example, when Verizon was my carrier I could see calls and hear messages from blocked contacts, but now that I'm with US Cellular the feature is no longer available. 
Here's how to find out.
Make sure the blocked person's information is in your contacts so that you can identify voicemails from them without having to actually listen to them.
Open the iPhone's Phone app.
Tap Voicemail at the bottom right of the page if the page you're on doesn't say Voicemail at the top.
Now that you're on the Voicemail page, scroll down until you see the section Blocked Messages at the bottom; tap on it. (If there is no Blocked Messages, you haven't received any voicemails from block numbers.)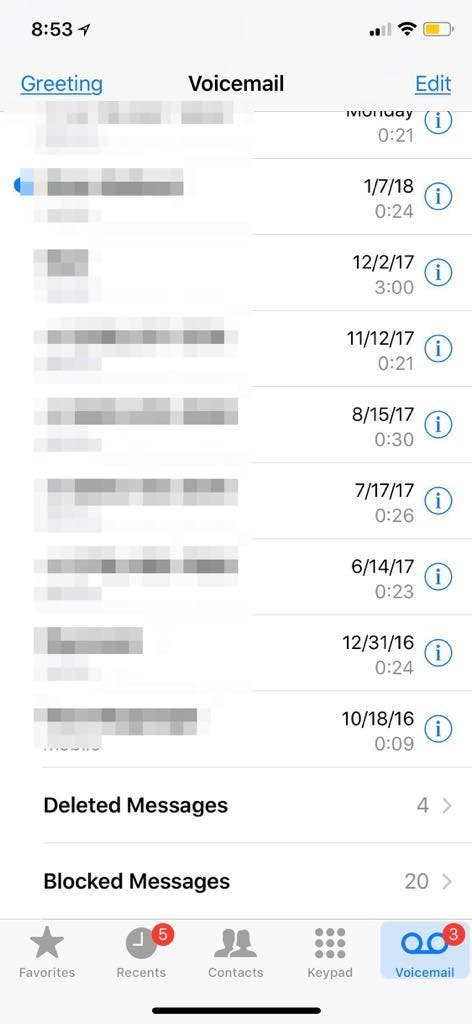 Now you'll see any voicemails blocked callers have left on your iPhone.
You can tap on the message to see a transcription, although this doesn't work with every message. You can also listen to the message if you want to.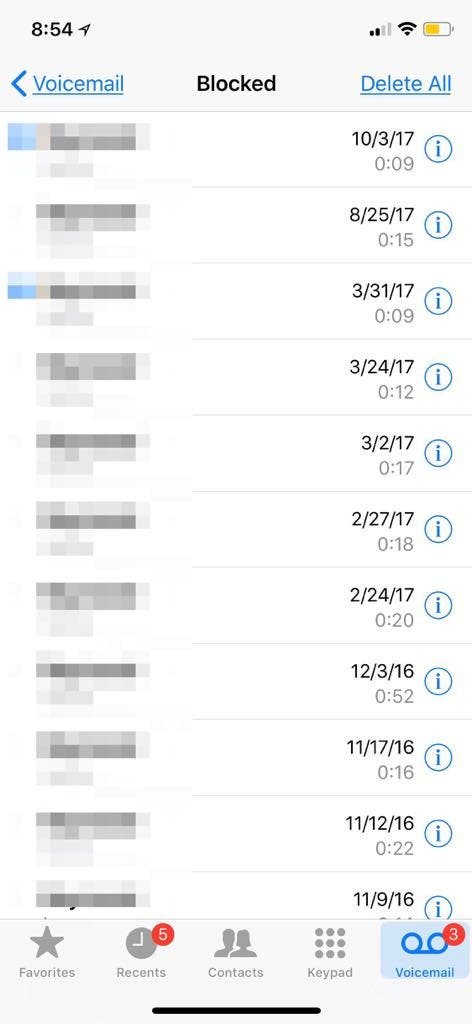 What to Do Now: Stalking & Cyberbullying?
Once you have this information, you'll need to decide what to do next. In my case, even though this individual kept calling for almost a year after I blocked him, I decided that I could keep ignoring the messages as they were in no way violent. If, however, someone is leaving you threatening messages, or messages claiming they're suicidal, you should report them immediately. Also, keep the messages as evidence; you never know when you'll need it! Follow this link for more resources for stalking victims, and stay safe out there!
Top image credit: leungchopan / Shutterstock.com