By

Hallei Halter
Mon, 05/13/2019
* This post is part of iPhone Life's Tip of the Day newsletter. Sign Up. *
If you're wanting to call someone whose number you've saved, edit their contact details, or share their contact details with someone else, you can quickly find their contact card by searching Contacts. Here's how to search your iPhone contacts in either the Contacts app or the Contacts tab in the Phone app to find who you're looking for. 
Related: How to Add Phonetic Spelling to iPhone Contacts
We've gone over how to share a contact from your iPhone, how to create a contact group, and how to add a contact on your iPhone. For more tips about the Contacts app and Phone app, check out our free Tip of the Day.Contacts are saved alphabetically, by default starting with the last name then first name (learn to change how contacts are sorted and displayed). There are a few ways you can search your contacts. To start:
Open Phone and tap the Contacts tab.
You can also just open the Contacts app.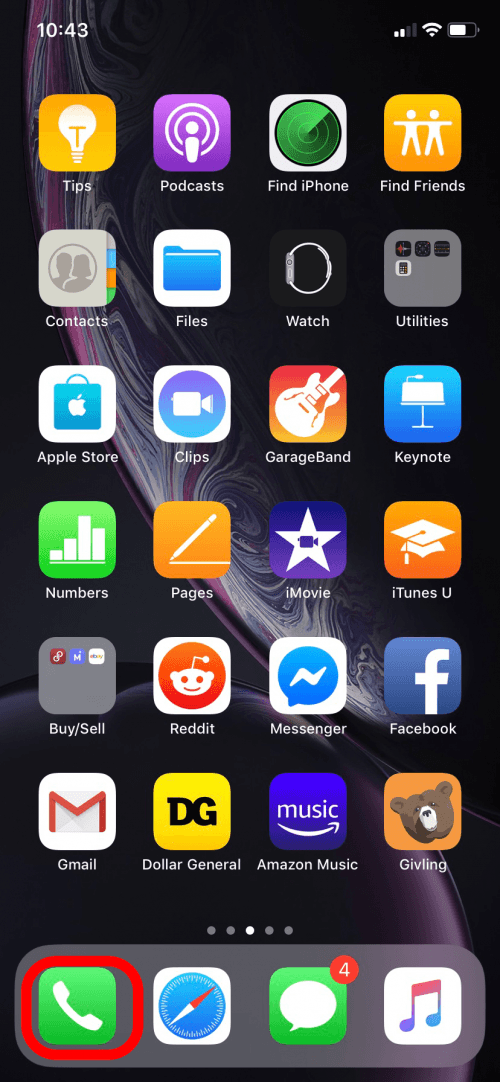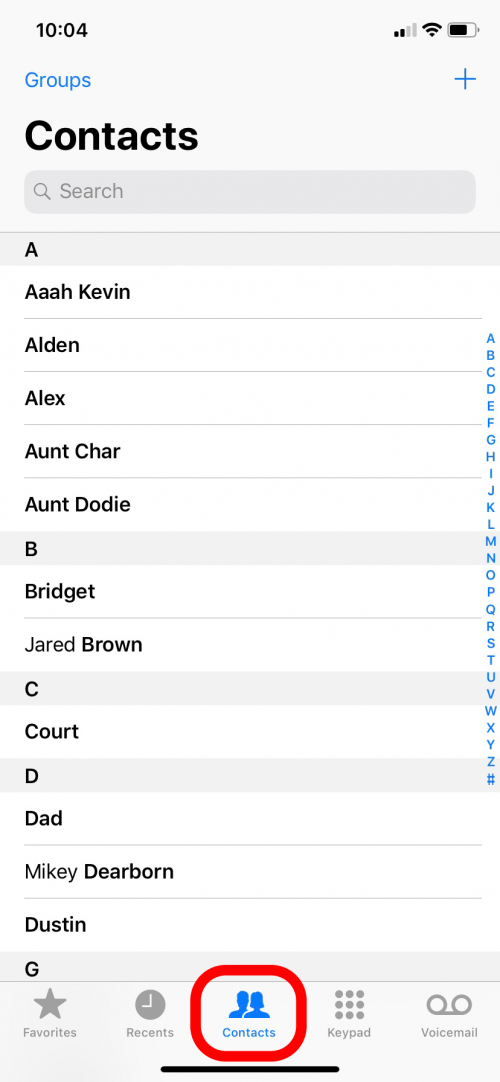 You can swipe up or down on the screen to scroll through the list.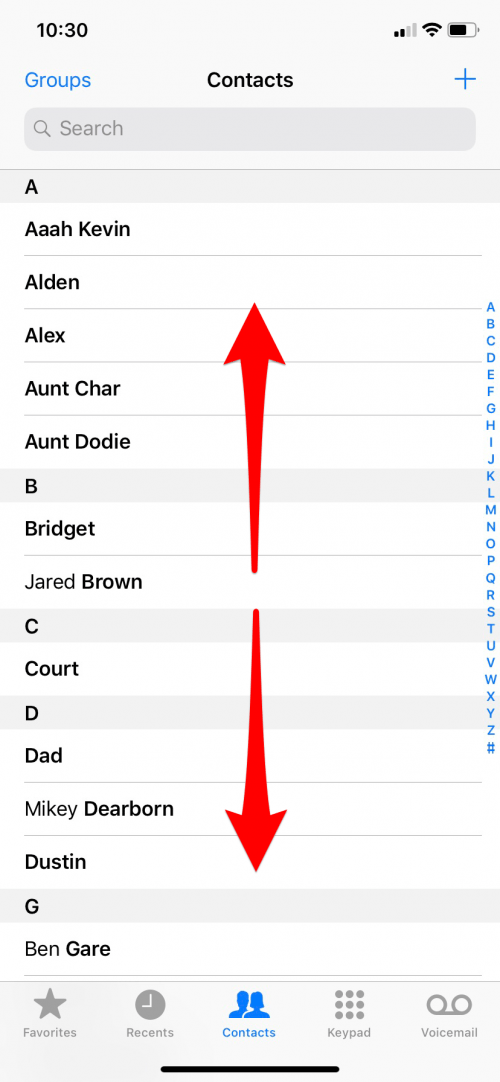 But there's an even easier way to scroll through contacts. 
On the right, you'll see a vertical list of the alphabet.
Hold your finger on the list and scroll up or down to find contacts starting with a certain letter.
At the top of the contacts list is a search bar.
You can start typing a name, first or last, and contact names that match will be shown.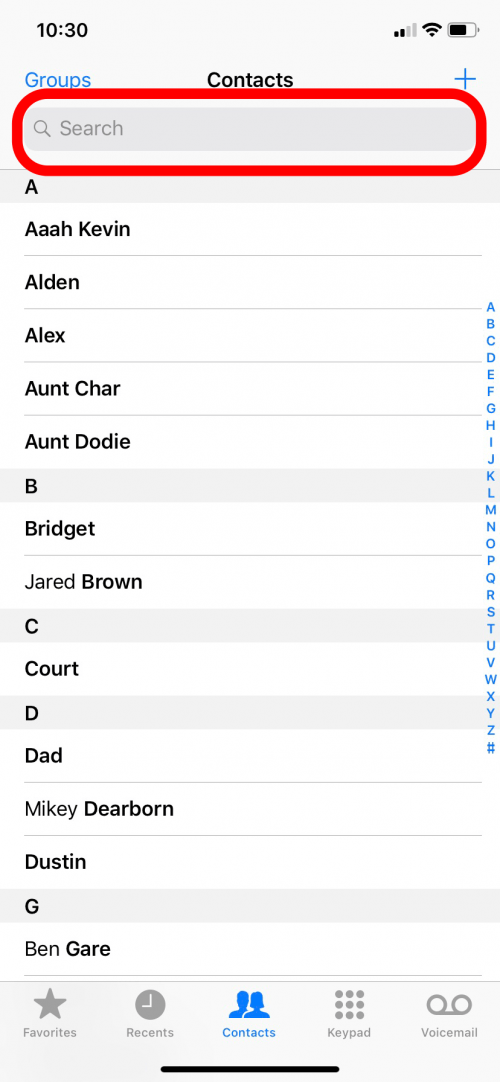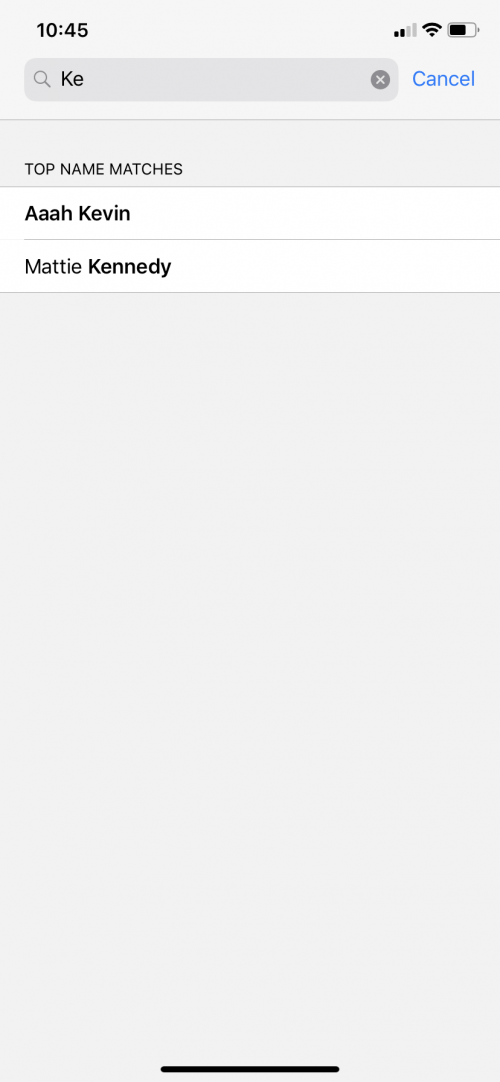 You can also use the search bar to search by a contact's phone number.
In this example, I typed the area code and all the contacts who have 641 in their phone number are shown (if someone has 641 in their phone number, not just area code, they will also show in the search results).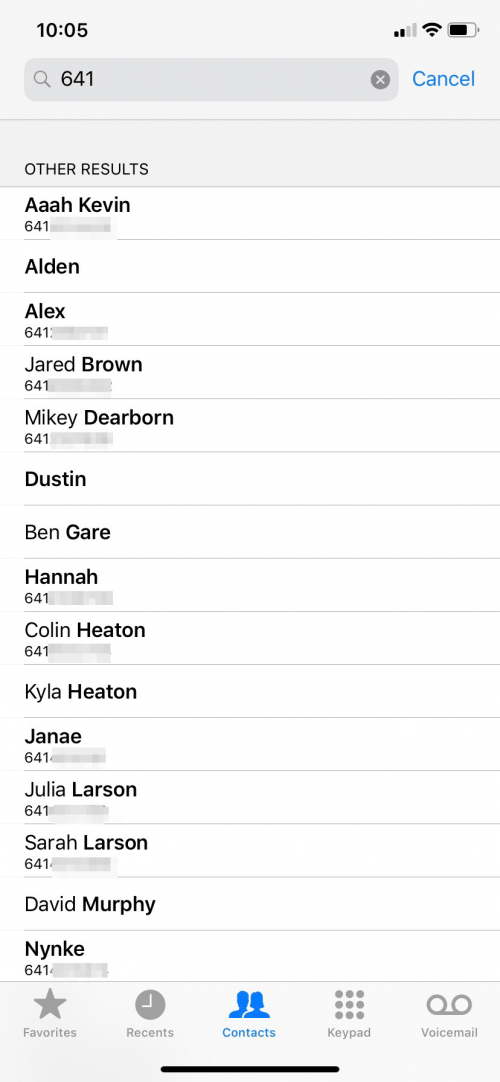 With these options, you'll be able to find a contact you've saved, either by their name or phone number.
Top image credit: UNIKYLUCKK / Shutterstock.com