By

Hallei Halter
Updated 06/14/2021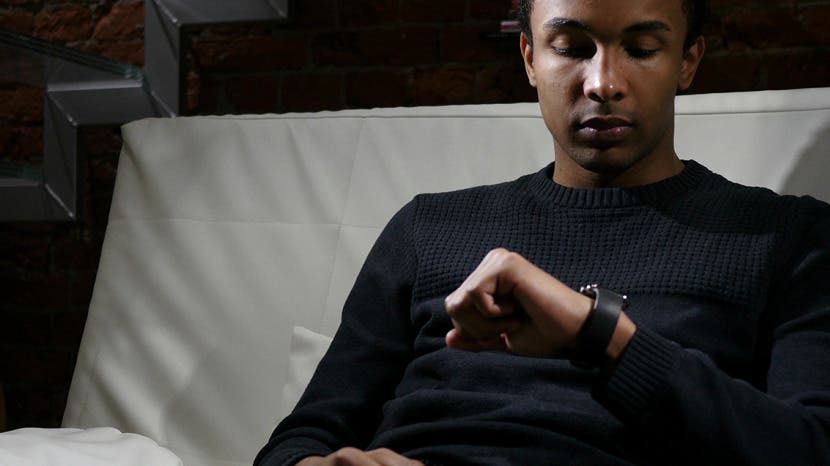 In Grid View on your Apple Watch, apps are shown as icons in a kind of honeycomb formation that moves with your finger. Since the introduction of watchOS 4, you can switch from Grid View to List View. This will present your apps as an alphabetized list. I prefer List View as it's easier for me to find apps by title rather than by their icon on the Apple Watch, and the touch target in List View is larger so I don't accidently open the wrong app as much. Also, List View is just easier for me to look at, as the shrinking-enlarging movements of apps in Grid View can give me a headache.
* This post is part of iPhone Life's Tip of the Day newsletter. Sign Up. *
Related: How to Restart & Force Restart Your Apple Watch
To enable List View on your Apple Watch:
Press on the Digital Crown to show the Home screen.
Force Touch (firm or hard press) on the Apple Watch screen. This will bring up the menu to choose between Grid View or List View.


 
Select List View. Now your apps are shown as an alphabetical list. You can use the Digital Crown to scroll through the list, or just use your finger.


 
You won't be able to rearrange the apps list, but the apps are labeled in alphabetical order with icons next their names.
With your Apple Watch apps in List View, you can scroll and select apps as needed.
To return to Grid View, press the Digital Crown, Force Touch the list of apps, and select Grid View.
Pro Tip: Explore these Apple Watch games to add to your app list. If you have many apps, List View can make them easier to navigate!
Top image credit: Stockbakery / Shutterstock.com