Learn how to cancel Apple TV subscriptions before your free trial expires or if you no longer wish to pay. Canceling Apple TV is surprisingly easy!
By

Olena Kagui
Updated 03/07/2023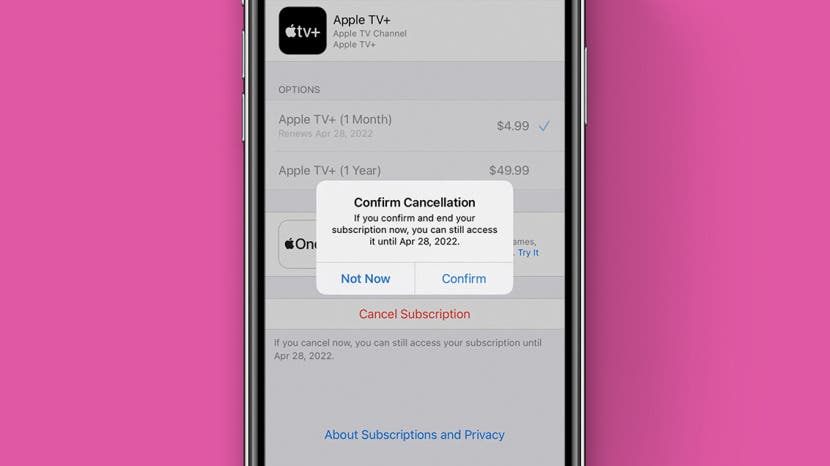 There are many ways to get a free trial of Apple TV, and after the trial is over, you will be charged. If you wish to end your trial or subscription, canceling Apple TV is a simple process that you can do directly on your iPhone. I'll teach you how to cancel Apple TV Plus!
Jump To:
How Do I Cancel Apple TV+
Apple TV subscriptions may seem different, but they are just like any other app subscription. You can check out this article on how to cancel subscriptions on iPhones (and iPads) or follow these specific Apple TV steps:
Open the App Store app.


Tap your name in the top right corner.


Select Subscriptions.


Tap Apple TV+.


Tap Cancel Apple TV+.


You will have to confirm the cancelation.


If you have Apple One, you'll have to select Apple One instead of Apple TV+ in step four.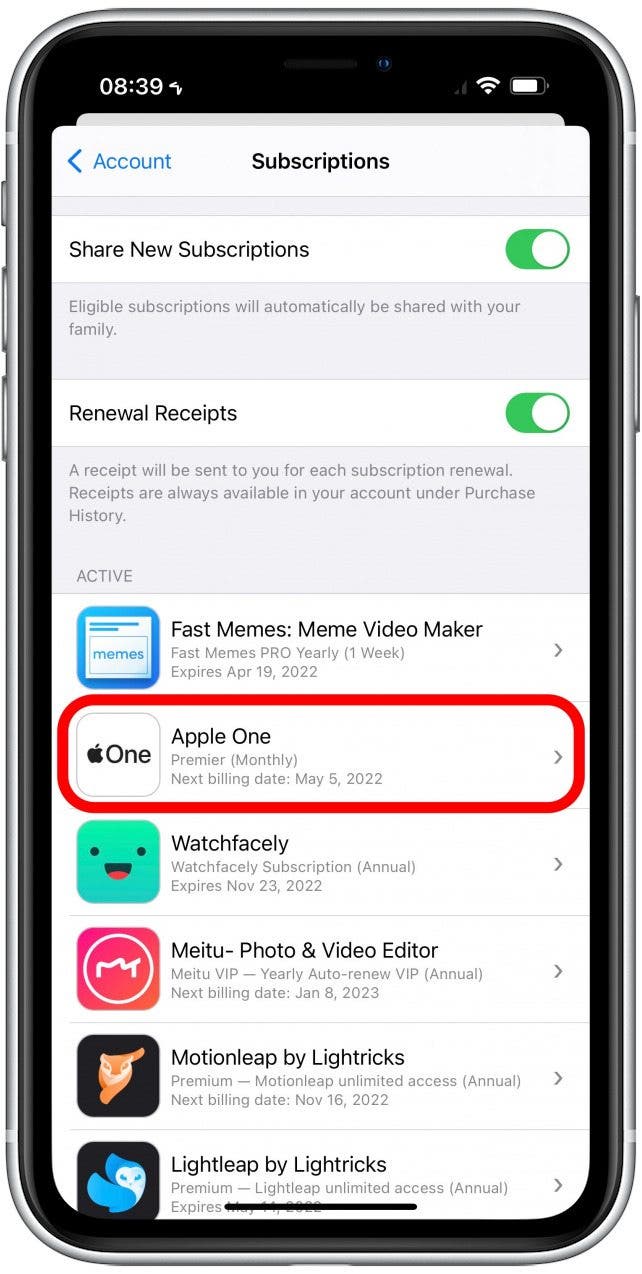 Keep in mind that canceling one of the bundled subscriptions will cancel Apple One, and you may pay more. You can experiment by selecting which services you want to keep to see how much you would pay for them per month without Apple One. 
Don't forget that if you have the Family or Premier plans, your family members who share the plan with you will also lose the services. To learn more about your iPhone, don't forget to sign up for our free Tip of the Day newsletter.
How to Cancel Apple TV Free Trial
The steps for canceling a free trial are the same as above. For most trials, you can cancel any time and still have access until the trial officially ends. Do pay attention to the terms and make sure Apple will let you keep using Apple TV after canceling it. When I tried to cancel a free Apple Fitness Plus trial early, I was told that I would lose access immediately.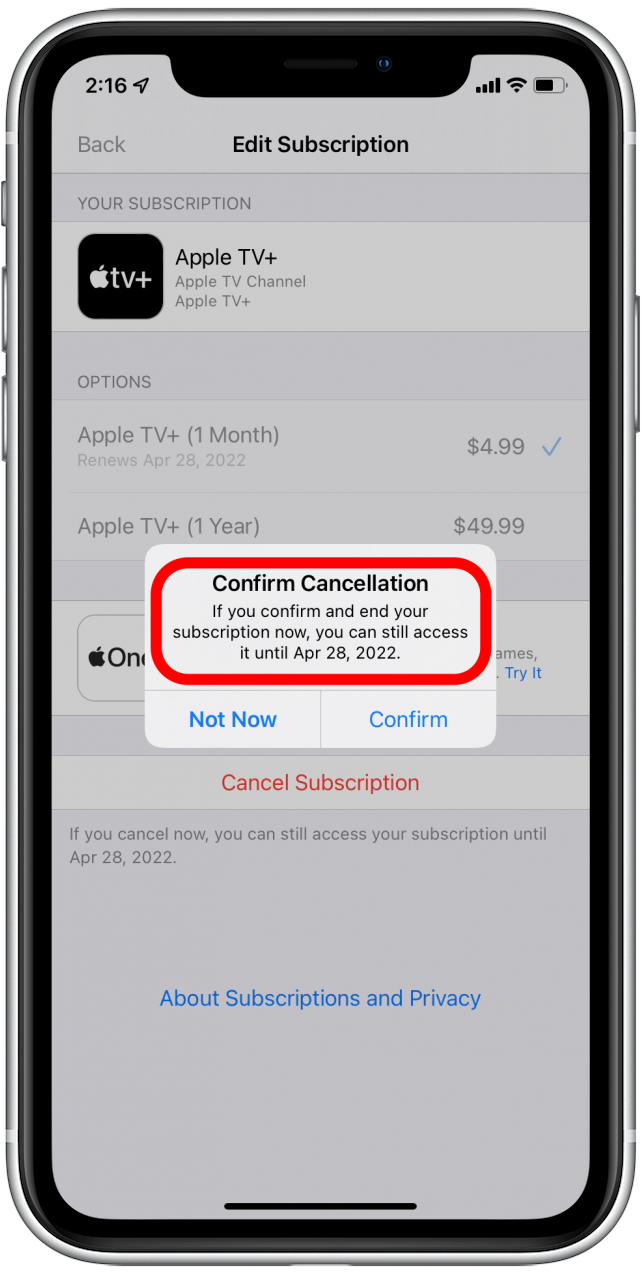 If this is the case and you want to keep enjoying the free trial, create an event in your Calendar app to remind you to cancel before it expires so you don't miss out on any free content. Even without Apple TV+ you can enjoy plenty of great content on your Apple TV by downloading your favorite streaming apps.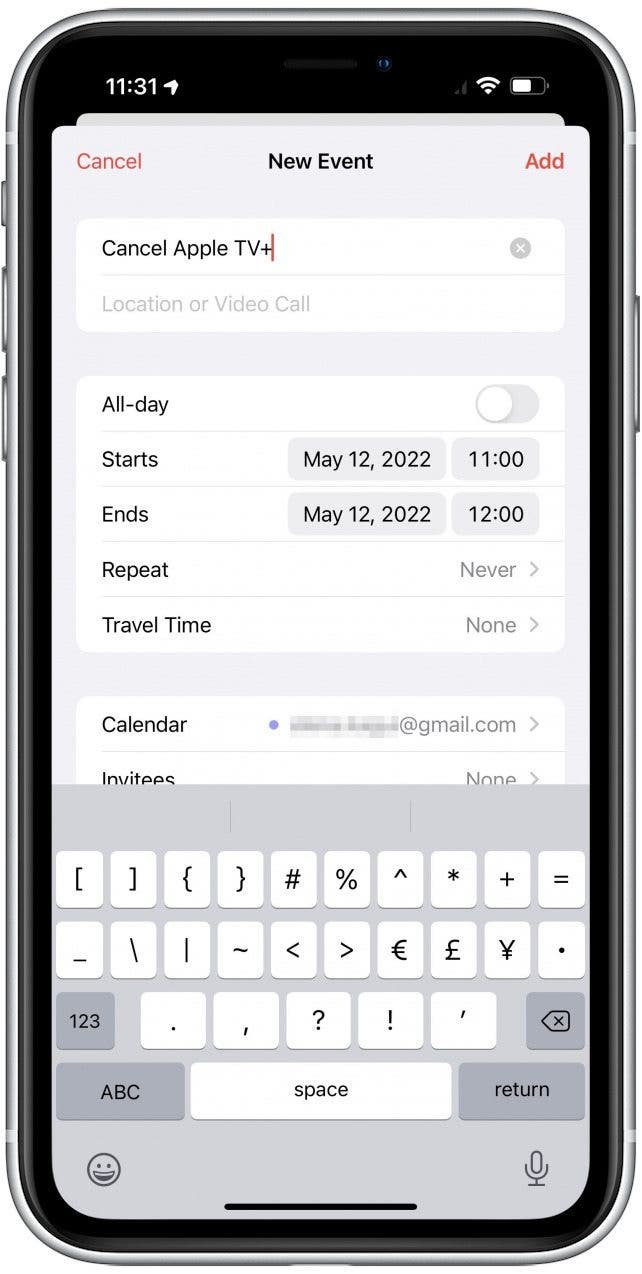 Now you know how to cancel Apple subscriptions, including Apple TV+. Many people wonder, "is Apple TV free?" If you have an Apple TV box, you can use it in several free ways without signing up for Apple TV+. However, you need a trial or paid Apple TV+ subscription to watch movies and shows. Having second thoughts? Discover new ways to enjoy Apple TV which includes watching on your computer or Mac!