Learn how to watch Apple TV on PCs and Macs so you can keep watching your favorite shows and movies across devices and when traveling.
By

Olena Kagui
Updated 06/22/2022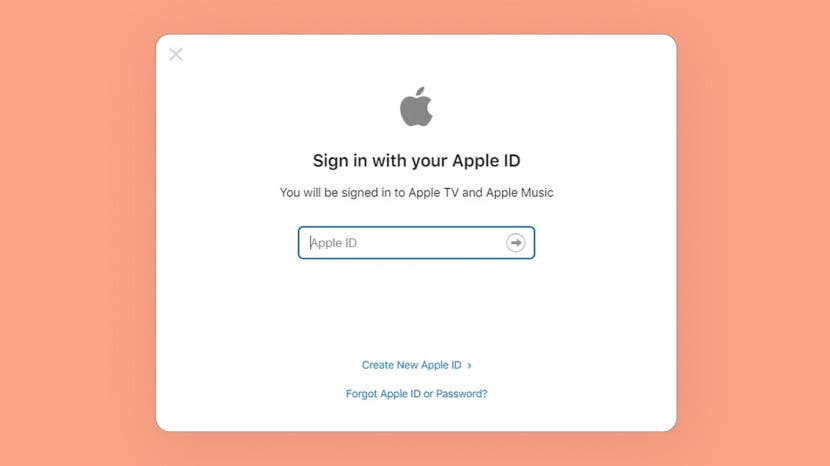 Did you know that you can watch Apple TV on laptops and computers? You can watch Apple TV on any device that has an internet browser. I'll teach you the basics so that you can keep watching your favorite Apple TV content no matter where you are or what device you are using. Plus, I'll share some valuable Apple TV PC search tips.
Jump to:
How to Watch Apple TV on PCs
There is no Apple TV for PC app or software, you'll have to watch online. You can use your preferred browser and watch on the Apple TV website. For this example, I will use Google Chrome. To do this, you'll a paid subscription or trial of Apple TV+. Keep in mind that if you've recently bought a new Apple device, you may have a free three-month trial.
Open your preferred internet browser.


Type tv.apple.com into the URL bar.


Click Sign In.


Type your Apple TV account email and password, then click the arrow.


You may be sent a security code to one of your Apple devices that you'll need to enter.


Once you enter the code, you'll have to select Trust. This will only happen the first time you sign in on that device.


Once you're signed in, you just find a show or movie to watch and click on it like you would on any streaming website. 
Pro Tip: People often wonder, "how do you search Apple TV on PC?" Unfortunately, there is no search bar on the website, which is super frustrating. so I tend to Google the name of the title together with the phrase Apple TV and I usually find a direct link to it on the Apple TV website. For example, to watch Severance, I search for "watch Severance on Apple TV" and it shows up as the second result. Just make sure you can see aarrow (>) after https://tv.apple.com do that you aren't just taken to the homepage.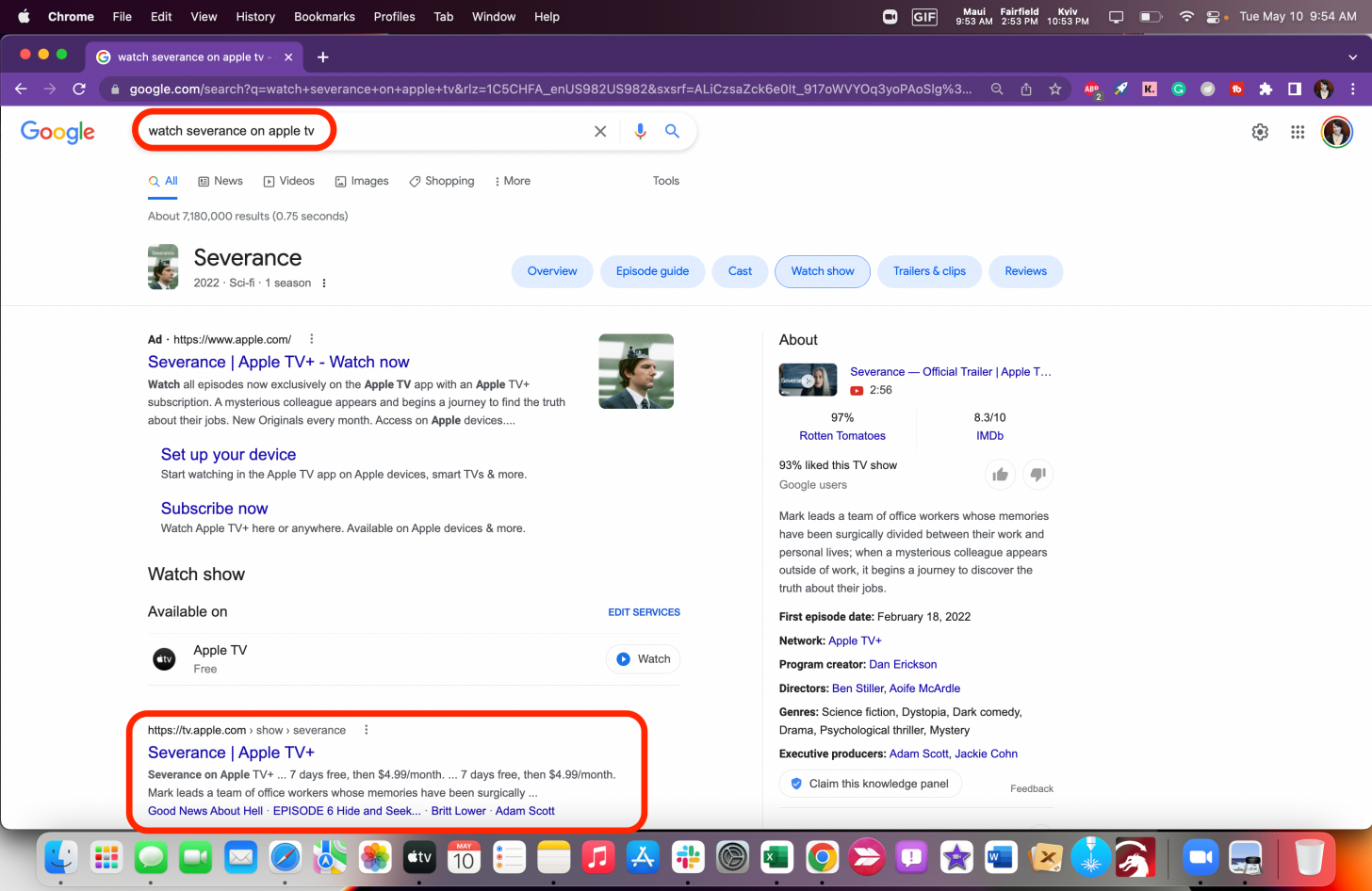 While we haven't personally confirmed this, this method should also work on Linux software! For more Apple TV tips, sign up for our free Tip of the Day newsletter.
How to Watch Apple TV on a Mac
If you want to watch Apple TV on your MacBook, iMac, or other Mac computer, you just need open the TV app. It comes pre-installed and is in your Dock by default. If you don't see it there, it's easy to find and open.
Open Finder.


Click Applications.


Scroll down and click TV.


The first time you do this you will need to click Start Watching. That's it!


You can learn how to keep your Apple TV app in your Mac's Dock here.
Now you know how to watch Apple TV on computers and laptops of all kinds! If you haven't already, don't forget to check out Ted Lasso, which you can watch on the web as described in the steps above. If you decide that you need a break, it is quite easy to cancel your Apple TV Plus subscription.