By

Ashleigh Page
Mon, 02/21/2022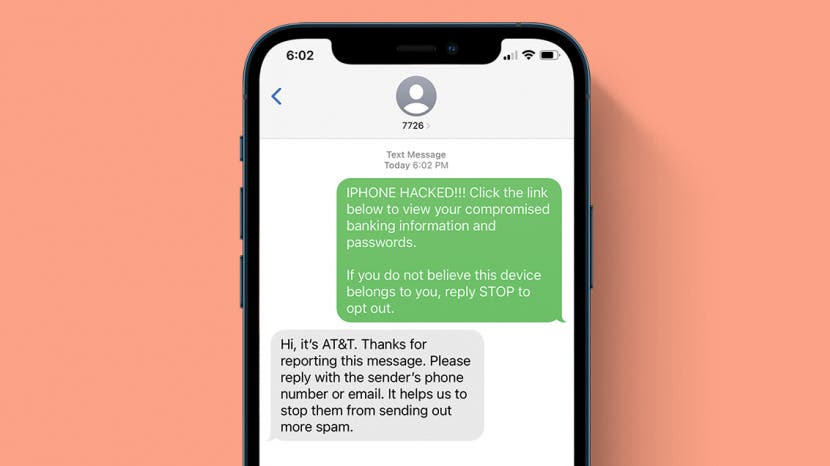 Getting spam texts from emails and unknown phone numbers is frustrating. Unfortunately, there's no one perfect way to block all spam texts and calls. However, there are some steps you can take to block spam accounts and reduce the amount of spam you receive. As a bonus, we'll also cover how to report spam texts from email accounts and unknown senders. 
Jump To: 
Never Respond to Spam Text Messages!
At some point, you've likely subscribed to a legitimate text marketing option that sent you current deals or notified you of shipping status. Many of these sources let you unsubscribe from text communication by replying "STOP." However, you should never reply to a message from an unknown sender. Many spammers add the option to respond with "STOP" as a way to check if the number is active. Unfortunately, your response will likely only trigger more messages or result in your number being sold to other spammers.
The bottom line: never respond to a spam message and never click any links listed within the text message. With that in mind, let's cover some beneficial action steps you can take to stop spam messages (and even help stop them for others). 

Discover your iPhone's hidden features
Get one daily tip each day (with screenshots and clear instructions) so you can master your iPhone in just one minute a day.
Related: How to Know If Someone Blocked Your Number on iPhone
How to Block Spam Text Messages from Emails & Unknown Numbers
Most spam text messages are actually sent from an email account. This way, a spammer can send messages for free and avoid entering personal data when creating the account. It's annoying, but if you're receiving a lot of spam one of the best methods is to immediately block the phone number or email account sending the spam message. For more handy iPhone tips, consider checking out our free Tip of the Day Newsletter. Now, here's how to block unwanted texts from spammers: 
Open the Messages app. 


 
Tap the conversation with the spam text. 


 

Tap the Contact at the top. 


 
Tap the Info icon. 


 

Tap Block this Caller.


 
Select Block Contact to confirm. 


Once blocked, messages from these accounts can no longer be delivered to your phone. While helpful, the downside of this method is that it means you need to block individual spam accounts. This means that if a spammer creates a new email account, you will need to block them again. 
How to Get Rid of Spam Texts by Filtering Unknown Senders
Another method for reducing spam texts is to simply filter your Messages app into folders for known and unknown senders. This is easy to set up, but there are some things to be careful of when using this method. When you enable filtering for unknown senders, text messages from unknown numbers and email addresses are delivered to this folder without notification. If you opt for this method, I recommend checking your Unknown Senders folder regularly to make sure you don't miss needed notifications. Here's how to filter unknown senders in Messages: 
Open the Settings app. 


 
Scroll down and tap Messages. 


 

Scroll down and tap to enable the Filter Unknown Senders toggle. (The toggle is green when enabled.)


 
Scroll back up and tap Notifications.


 

Scroll down and tap Customize Notifications.


 
Toggle off Unknown Senders under Allow Notifications.


 

Swipe up to close the Settings app. 


 
Open the Messages app. 


 

Tap Filters at the top of your main conversation screen. 


 
Now your messages will be sorted into folders, with Known Senders as your default conversation view in the Messages app.


 

Tap the Unknown Senders folder to view messages from unknown phone numbers or email addresses.


Again, if you opt for this method, it is important to note that all messages from unknown contacts will be delivered quietly and without notification. So make sure to check the folder regularly and save all legitimate numbers to avoid missing friendly texts and needed package delivery updates!
How to Report Spam Messages to your Carrier
Have you ever received a phone call displayed as "SPAM RISK" or "POTENTIAL SPAM"? This is likely because some good soul received a spam call or text message and reported it to their carrier. A great way to counter spam text messages is to report them directly to your service provider. While the process for this can differ slightly between different carriers, AT&T, T-Mobile, and Verizon have the same process. To report a spam text, simply copy and paste the spam text message and text it to 7726. 
You should receive an auto-reply, which might ask for the number or email address the spam message came from. Reporting spam can help to stop further spam attempts and alert others with the same service provider.


Paid Apps to Block Spam
While I've focused mainly on free options and functions built into your iPhone, there are several apps designed to block spam. If the methods above haven't helped you to effectively block unwanted texts in the way that you were hoping, you might be interested in turning to one of the options below: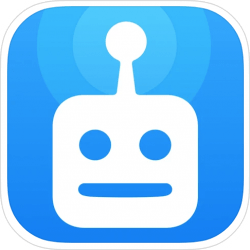 Robokiller ($4.99/month; $39.99/year)
This paid app can help to dramatically reduce the number of spam texts and spam calls you receive. It is one of the most well-reviewed spam blockers on the App Store and comes with a seven-day free trial. 
Textkiller ($3.99/month; $29.99/year) 
Aimed specifically toward spam text messages, this paid app works to block spam and make sure you receive only the text messages you want. Similar to Robokiller, this app offers a seven-day free trial. However, it will not help to block spam calls, which is why I recommend sticking with Robokiller if you decide to use a paid app.
We hope this helps you to reduce (or completely eliminate!) the amount of spam text messages you're receiving from email addresses and unknown numbers. Do you have any other methods you use to block spam text messages? We'd be curious to hear about it in the comments!