By

Conner Carey
Updated 10/31/2021
There are a lot of different iPhone and iPad settings, and with each new version of iOS, the list grows. Luckily, Apple realized the possibilities were starting to be overwhelming and added a search bar in the Settings app back when it released iOS 9. I've found this particularly useful when I don't know exactly what I'm looking for, but I know what it pertains to. 
Related: How to Search iPad & iPhone Messages: iMessage, Facebook & WhatsApp
To do search the iPhone Settings app:
Open Settings. At the top of the Settings menu, above your Apple ID, there will be a search bar. If it's not there, swipe down on the screen to make it appear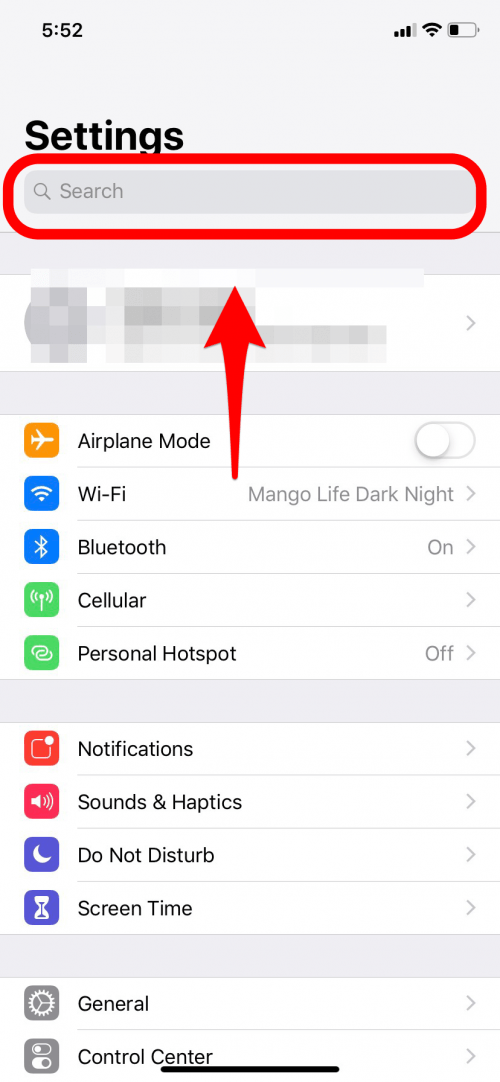 Type in what you're looking for. Let's say you're looking to change your Facebook Post sound setting. I typed in Facebook and received a few different options with the pathways telling me how to get there as well. I then chose one to see if it was what I was looking for. If the result isn't what you're looking for, go back to the Settings home screen and it will automatically bring your Search options back up.
* This post is part of iPhone Life's Tip of the Day newsletter. Sign Up. *
Now you know how to use Search in the Settings app. Give it a try the next time you're trying to find something on your device! Next, learn how to search your entire iPhone using Spotlight Search.
Top Image Credit: Blackzheep / Shutterstock.com