By

Kate Palbom
Wed, 05/03/2017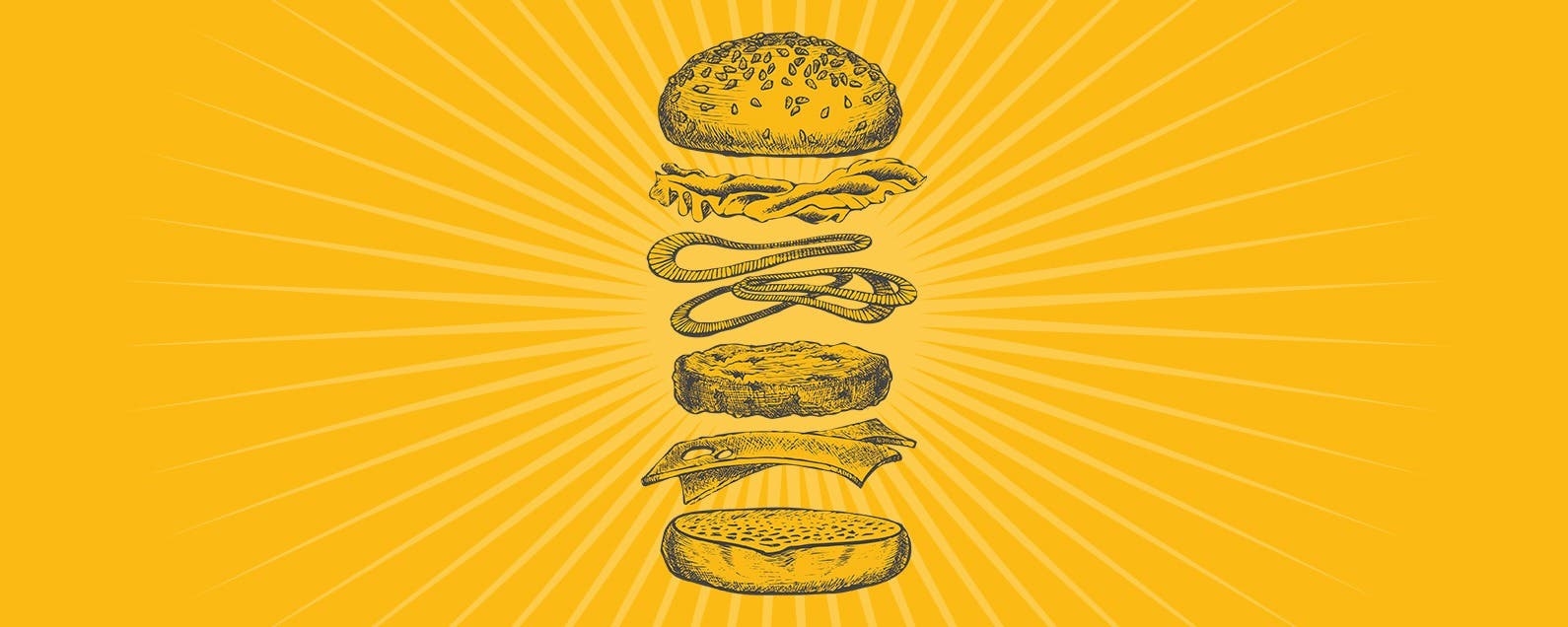 While your iPhone makes it easy to find recipes and plan meals with your iPhone, there's a world of food apps out there that can help you go beyond the daily food grind and elevate your gastronomy experiences.
From finding the best restaurants mixing up your snack regime, this list of the best food apps for iPhone and iPad is sure to make even your iPad start working up an appetite. 
Eating Out
Velocity (Free)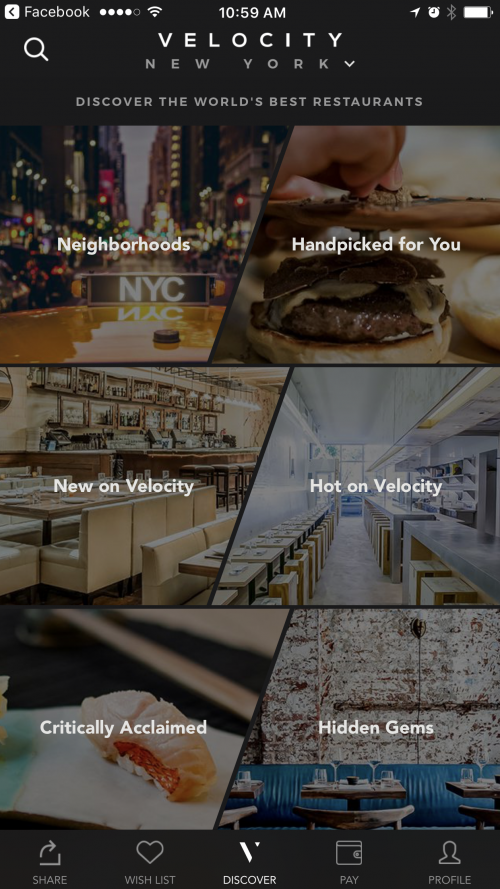 This elegant food app allows users to access and immediately reserve culinary experiences in some of the world's best restaurants. Choose from Michelin-starred establishments, newly opened hot spots, and long-standing favorites in New York, Los Angeles, Miami, San Francisco, and London. Users can snatch up exclusive last-minute reservations and pay for their check (and even split the bill!) using the in-app pay feature. 
Chefsfeed (Free)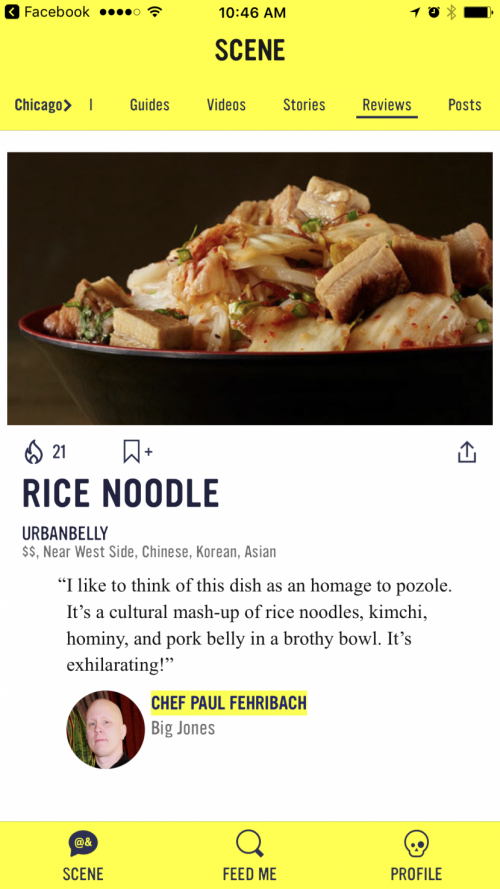 This food app is built to satisfy your inner seeker, letting you find delicious dishes vetted by famous chefs. It's the perfect tool for those in search of the ultimate eggs benny or steak frites. Browse photos and reviews of your favorite dishes posted by the chefs themselves, and find the foods you crave near you when you tap the Feed Me button. ChefsFeed is the best way to see what your favorite food gurus are eating. 
EatWith for Hosts (Free) 
Instead of looking for where the locals eat, this social dining service encourages you to start eating with the locals—in their homes! EatWith's interactive website leaves restaurants behind and allows users to book a seat and enjoy a culturally rich, local feast with your new-found hosts. The EatWith app allows users to become hosts, plan a dinner, and communicate with your guests. 
Snacks and Treats 
The Healthy Rebel ($2.99) 
Looking to bid farewell to your daily snack struggle? A variety of healthy, delicious whole food snacks await you in this food app's reservoir of more than 300 dessert and meal recipes by holistic nutritionist Amy Layne, co-founder of DAMY Health. Each recipe is made with all-natural ingredients and features healthy yet decadent versions of your favorite treats. Search for vegan, gluten-free, or raw food recipes to find the perfect treat to serve when entertaining. You can even customize your recipe lists and save your favorites for the future. 
Annabel Karmel Family Cooking ($4.99) 
The only thing harder than coming up with a daily snack for yourself is finding healthy and delicious options for your kids. Well, struggle no more with this family cooking app. It provides access to over 120 simple recipes, which are split into helpful categories such as Everyday Meals, Lunchboxes, Sweets, and more! The app even has a Kids Rule the Kitchen section, offering 12 recipe challenges that aim to help teach your kids valuable cooking skills for the future. You can even organize your meals, customize recipes with notes, and use the food app's Interactive Speaker feature to have recipes read aloud to you. 
Sustainable Foods 
Farmstand (Free) 
Find the best in fresh, locally sourced foods no matter where you are. This food app lets you quickly find the closest farmers market and highlights activities happening there that day. Details about market hours, vendor images and photos from market regulars make sustainable travel food adventures a snap. Use the app to share your experience, photos and show your support for the local community. Stock your AirBnb with fresh and local fare for a heatlhy and delicious holiday. 
Harvest ($1.99) 
Ever wonder what the best time is to eat your favorite fruits and veggies? Unsure about the pesticide levels in your food or when to buy organic? Harvest can help. Use this food app to find out what food is currently in season in your area, as well as learn tricks for selecting the best produce and how to avoid foods with high pesticide levels. Available even without an internet connection, this app teaches you to knock on melons and find a perfectly colored piece of fruit anywhere. Best of all, Harvest tells shoppers how much pesticide residue is on specific fruits and vegetables and includes a list of pesticide-heavy foods from worst to best. 
Seafood Watch (Free)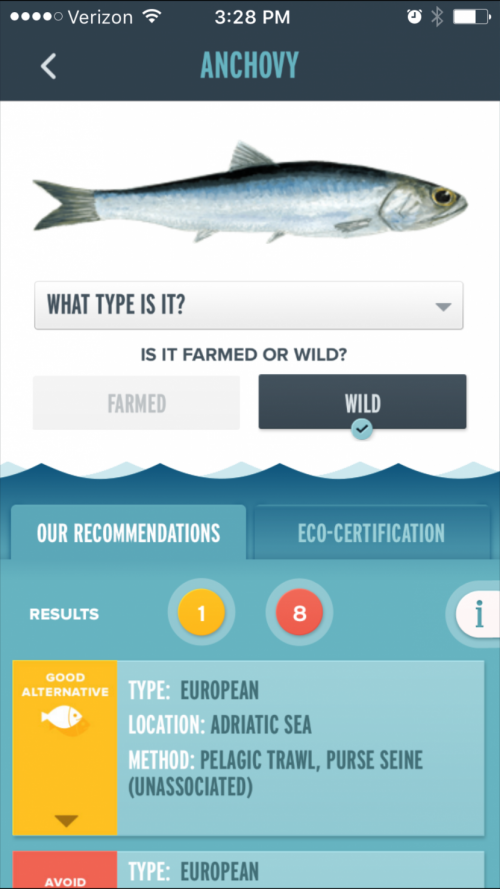 Environmentally conscious consumers know that unsustainably sourced fish is among the greatest threats to our ocean ecosystems. This food app was created to help seafood lovers find and select products that are fished or farmed in ways that have a lower impact on the environment. Use the app to choose ocean-friendly dishes while dining out or to pick up low-impact food at the grocery store. There's even an educational section where you can learn more about ocean conservation.