By

Olena Kagui
Updated 06/30/2022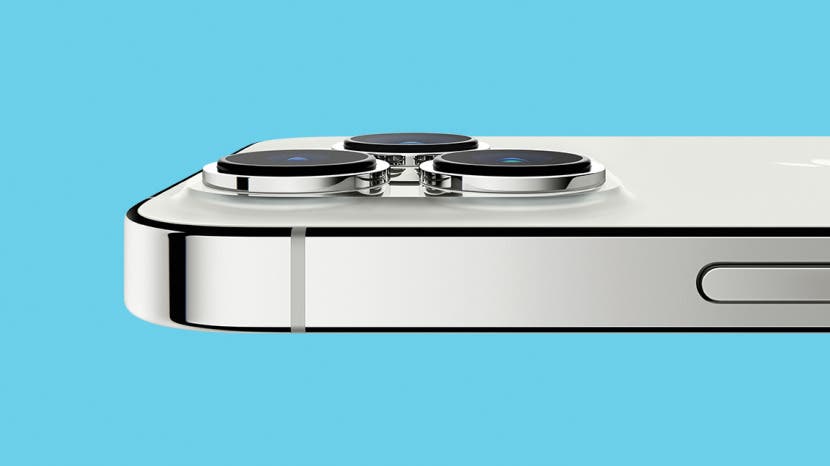 The iPhone 13 lineup boasts some of the best smartphone cameras on the market with the new Cinematic Mode and Macro capabilities. However, you can get even better results with the help of third-party lenses, filters, and rigs. I'll even throw in a waterproof case and portable charger to capture videos and photos from anywhere for as long as you want!
Related: Smart Camping Gear, Accessories & Equipment for Off-the-Grid Adventures


The Tele 58mm Lens can as much as double the iPhone 13 Pro and Pro Max's native 3x optical zoom, making it possible to shoot faraway subjects and zoomed-in landscapes without compromising quality. The Tele 58mm lens helps maintain sharpness across the image while creating a shallow depth of field, which makes the image look less flat and more alive. The results look virtually indistinguishable from a photograph taken by an expert with a professional DSLR camera.

Discover your iPhone's hidden features
Get one daily tip each day (with screenshots and clear instructions) so you can master your iPhone in just one minute a day.
You need a compatible iPhone case to use Moment lenses. The Moment Case for iPhone 13 ($49.99) works with Moment's extensive selection of MagSafe-compatible mounts, including the Tripod Mount ($39.99). When you snap the Drop-in-Lens Mount ($4.99) into the case, you can attach the lens where needed. The mount prevents vignetting, which is the darkening of an image around the corners, while ensuring perfect optical alignment.
I use both the Tele 58mm and the Wide 18mm M-series Lens ($129.99) to emphasize the subtle details that allow my photography to evoke the emotions I wish it to. I recommend wiping the iPhone and Moment lenses carefully with a microfiber lens cleaning cloth before each session for best results. You can use Moment lenses with older iPhone models and Android phones too.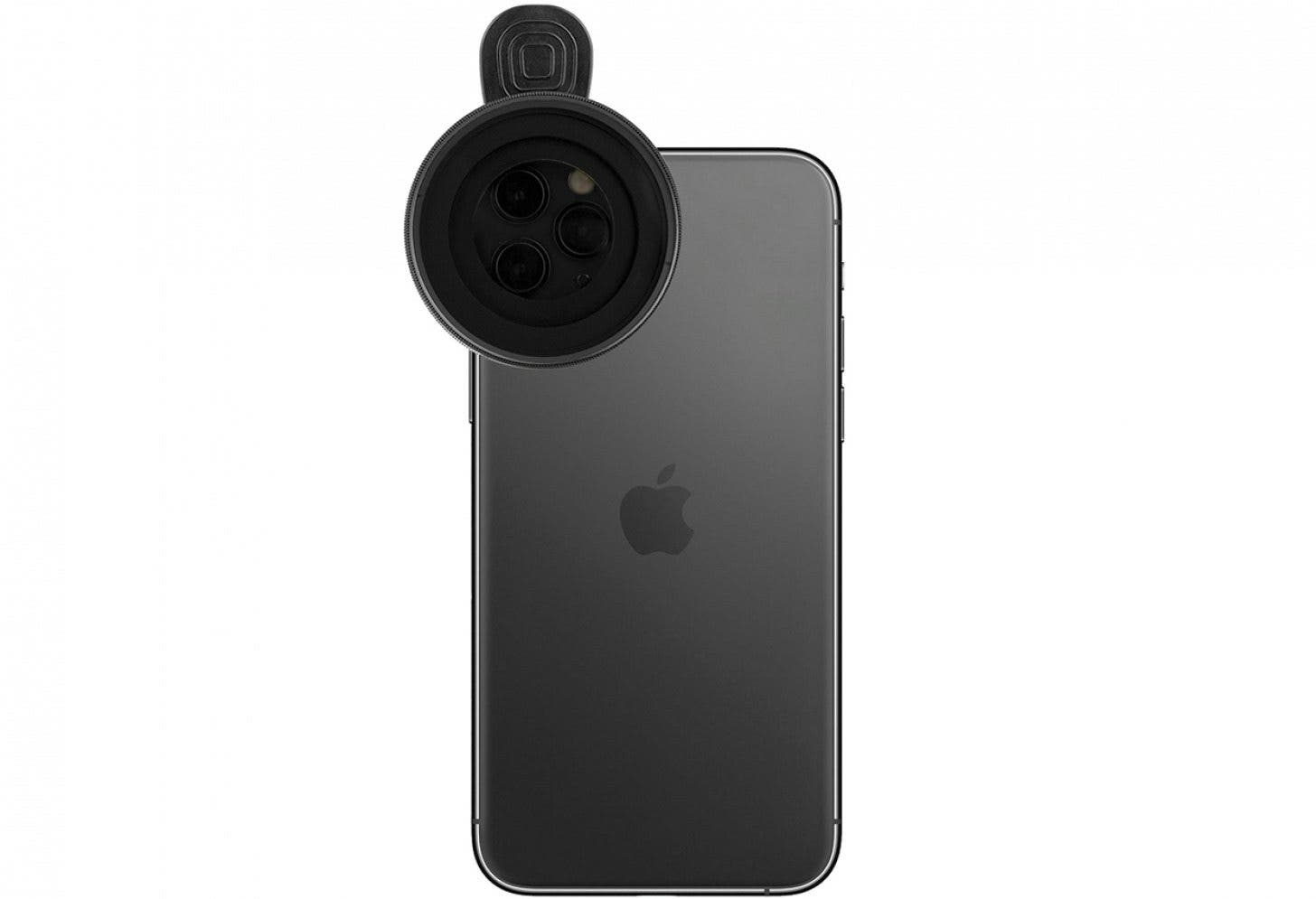 The Motion Variable Filter is an ND, or natural density, filter. In simple terms, this type of filter controls how much light enters the camera's sensor, which the iPhone can't do on its own. The SANDMARC's Motion Variable ND Filter makes it possible to film in any environment. It is easy to use and perfect for long exposure photography and cinematic motion blur, creating dramatic images of moving objects.
Every filter by SANDMARC comes with a phone clip mount that clamps reliably to most phones and phone cases. I like using the clips when switching between the Motion Variable Filter and the Drama Polarized Filter ($69.99), which essentially acts like sunglasses for your iPhone: darkening skies, suppressing glare, and managing reflections.
For a more secure attachment, you can purchase one of their Pro cases (starting at $29.99) and a Step-Up Ring ($14.99) that functions as a filter case mount. Some SANDMARC filters can also be screwed onto compatible lenses. The Motion Variable Filter fits SANDMARC's Anamorphic ($129.99), Telephoto ($99.99), and Wide lenses ($99.99).


Using the right software is key to making the most of Moment, SANDMARC, and other phone camera accessories. ProCam 8 gives you more control over your camera settings and lets you pick which built-in lens or combination of lenses you wish to use. This third-party app can help you achieve the best optics that the native Camera app on your iPhone doesn't offer.


There are so many components involved in professional photography and videography. DREAMGRIP creates kits that include all the tools you need, making them portable, customizable, and easy to use. The Evolution 2 MOJO Rig is an all-in-one solution, providing you with a microphone, lighting, filters, and other elements that can enhance your photos and videos.
The rig is constructed using sturdy aluminum tracks, molded grips, clamp holders, and an Optical Module with threaded connectors—universally compatible with most smartphones. Everything fits together securely and is easy to hold with one hand or two, perfect for taking smooth and stable shots. Once you adjust every piece to your liking, you can easily slip your phone in and out to use the Evolution 2 MOJO Rig whenever and wherever you need it.
The Evolution 2 MOJO Rig comes with a gun mic, a windshield, and two dimmable LED lights. But it is also possible to replace these or add your own gear. DREAMGRIP even sells a Bayonet Adapter ($18.99) that makes their rigs compatible with Moment and SANDMARC lenses.


The Total Protection Case by Catalyst will protect your phone from a 6.6-foot drop and is waterproof up to 33 feet. Not only can you feel safe taking your iPhone almost everywhere you go, but it is designed to record clear sound despite the extra padding.
The Total Protection Case is the perfect underwater photography accessory. With it, your iPhone can take macro photographs of coral and patient sea creatures or Cinematic videos of scuba divers among schools of fish. You can also use it while skiing, riding camels in the desert, or climbing a mountain because it is snow-, dust-, dirt-, and sand-proof.
The case comes with a wrist lanyard that you can attach at two different points. It also has an oversized Lightning port to fit most cables and is MagSafe compatible. Catalyst also sells other waterproof and rugged cases for your Apple Watch, AirPods, AirTags, and even non-Apple products for that extra peace of mind.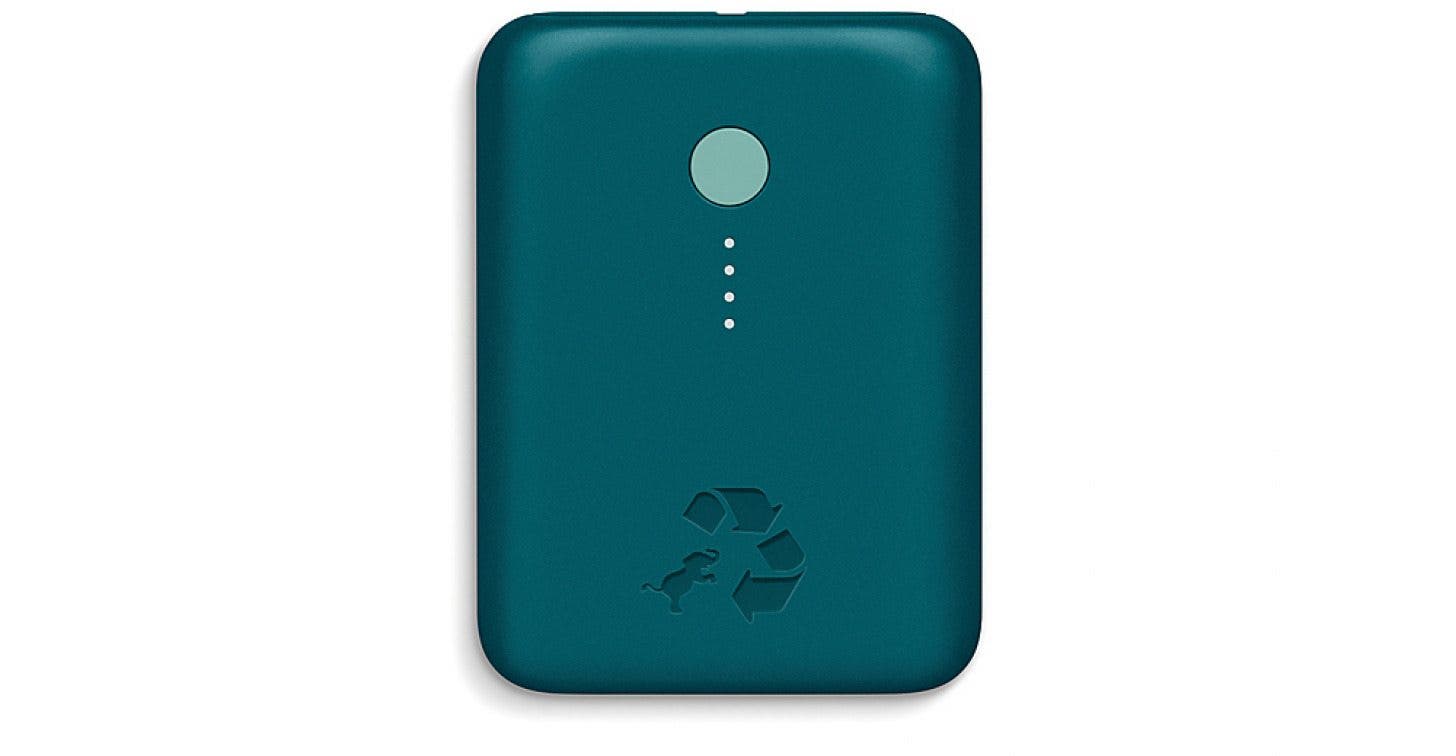 Taking such high-quality photos and videos can drain your phone battery fast. My go-to power bank is the CHAMP Portable Charger built by Nimble, an eco-conscious company that uses environmentally friendly and recycled materials to create chargers, cases, and more.
The CHAMP Portable Charger is smaller than a deck of cards, yet it can charge your iPhone 13 Pro up to 80 percent in just 30 minutes and keep it charged for up to three days. Their larger chargers are even more powerful and can keep you snapping away for an entire week. Plus, Nimble will recycle one pound of e-waste for every product it sells, so your purchase will help protect the planet that you can capture so beautifully with your iPhone 13 Pro camera.