By

Jim Karpen
Updated 02/24/2015
Master your iPhone in one minute a day: Sign up here to get our FREE Tip of the Day delivered right to your inbox.
If you find it more convenient to listen to some text on your iPhone or iPad rather than read it, you can easily enable that capability. You might, for example, want your device to read a web page or ebook or other document to you as you drive. While this feature has been available for some time, note that iOS 8 gives a convenient new option for invoking speech.
To enable speech on your device, go to Settings > General > Accessibility > Speech. In the screen that appears, enable Speak Selection. This allows your device to speak a selection of text.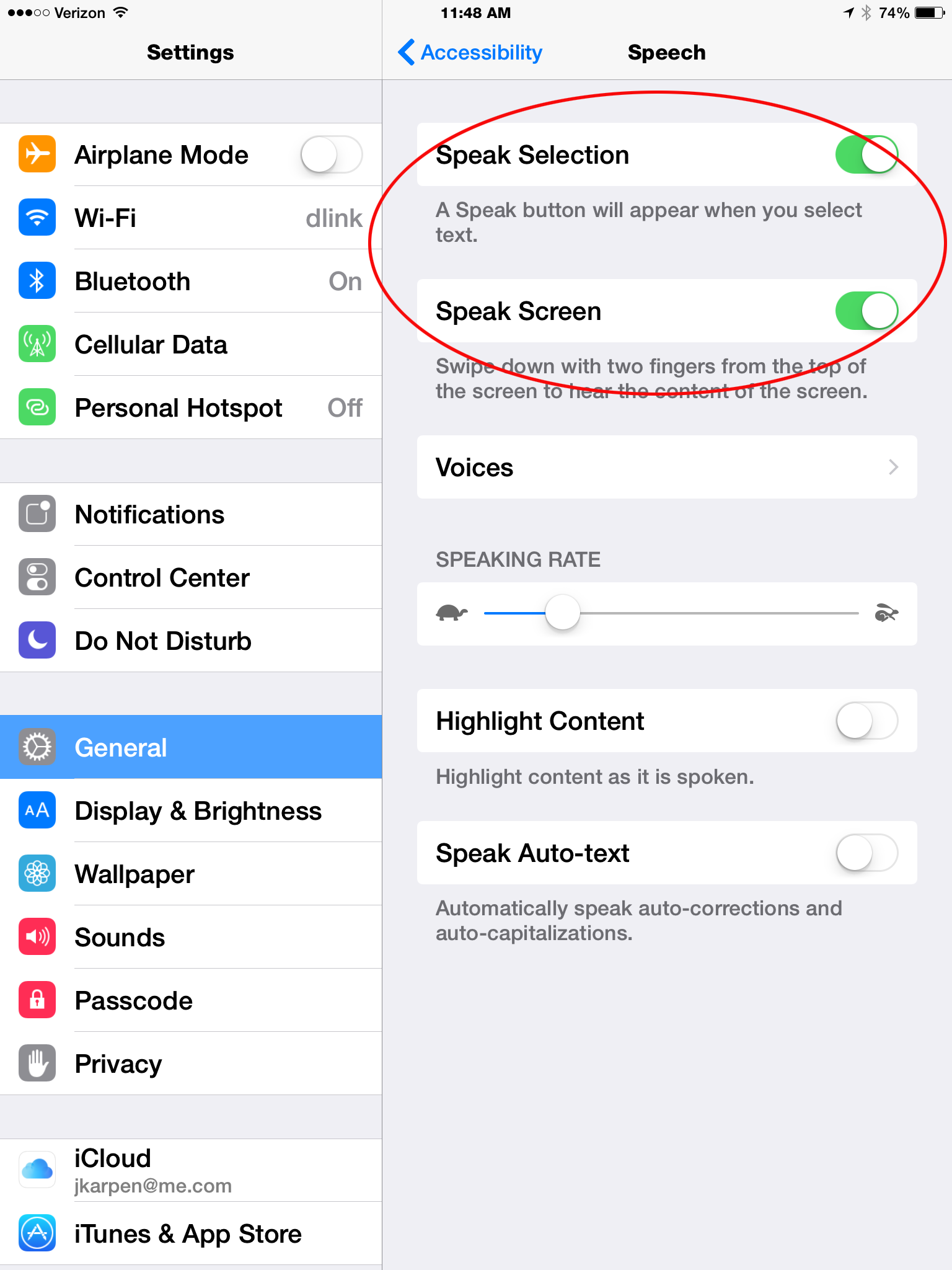 When this is enabled and you select some text, a Speak option appears.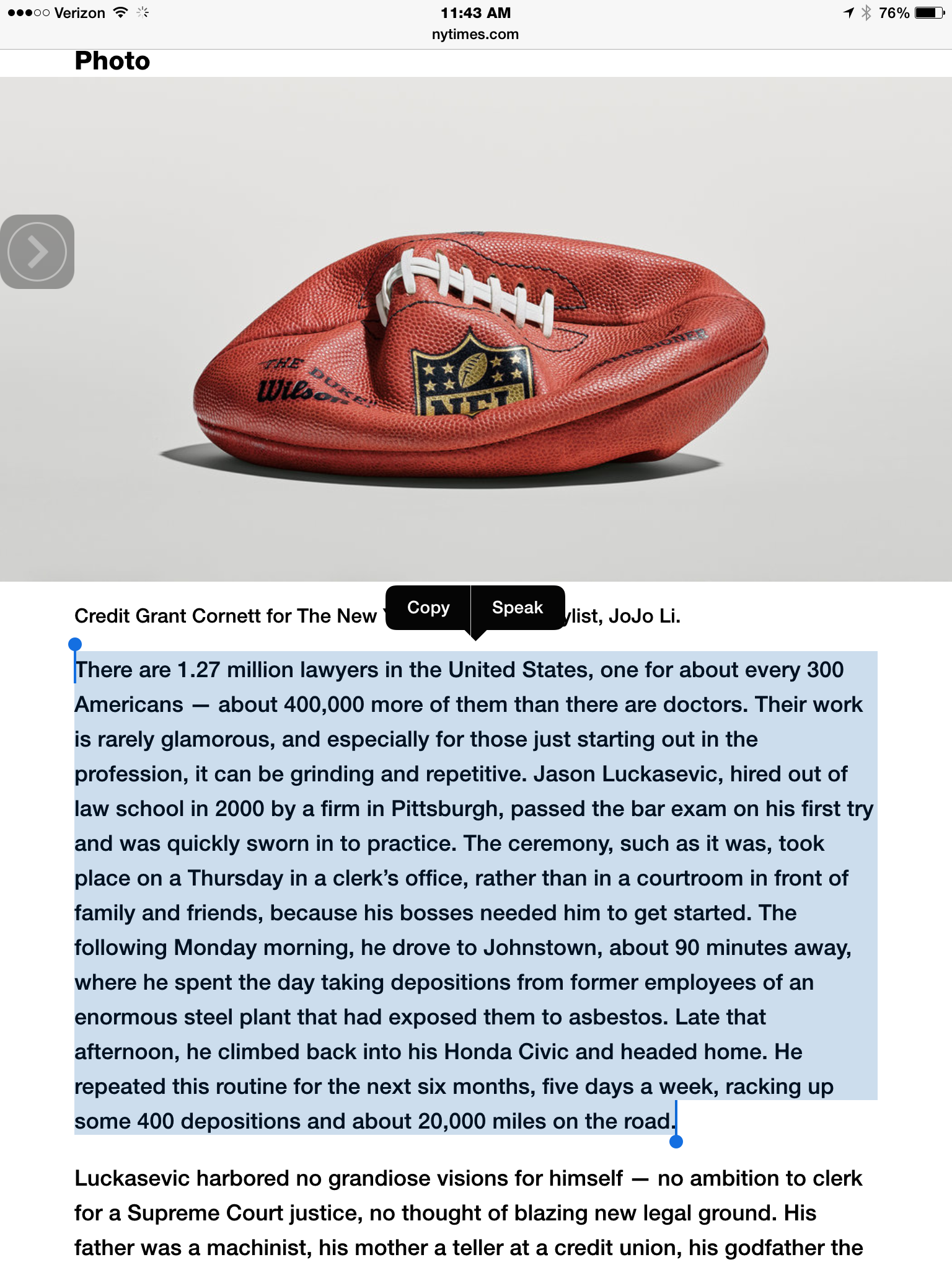 In addition, you'll also want to enable Speak Screen, a new feature in iOS 8. When this is enabled, you can simply swipe down from the top of a screen with two fingers in order to have your device speak the text on that screen. You can also simply tell Siri to "speak screen."
This two-finger swipe didn't work for me at first. But it seemed to work better if I had my fingers wide apart and swiped down quickly from the very top of the screen. When you swipe down or ask Siri to speak the screen, a control bar appears temporarily on the screen that lets you stop/start the speech, control its speed, and jump back or ahead.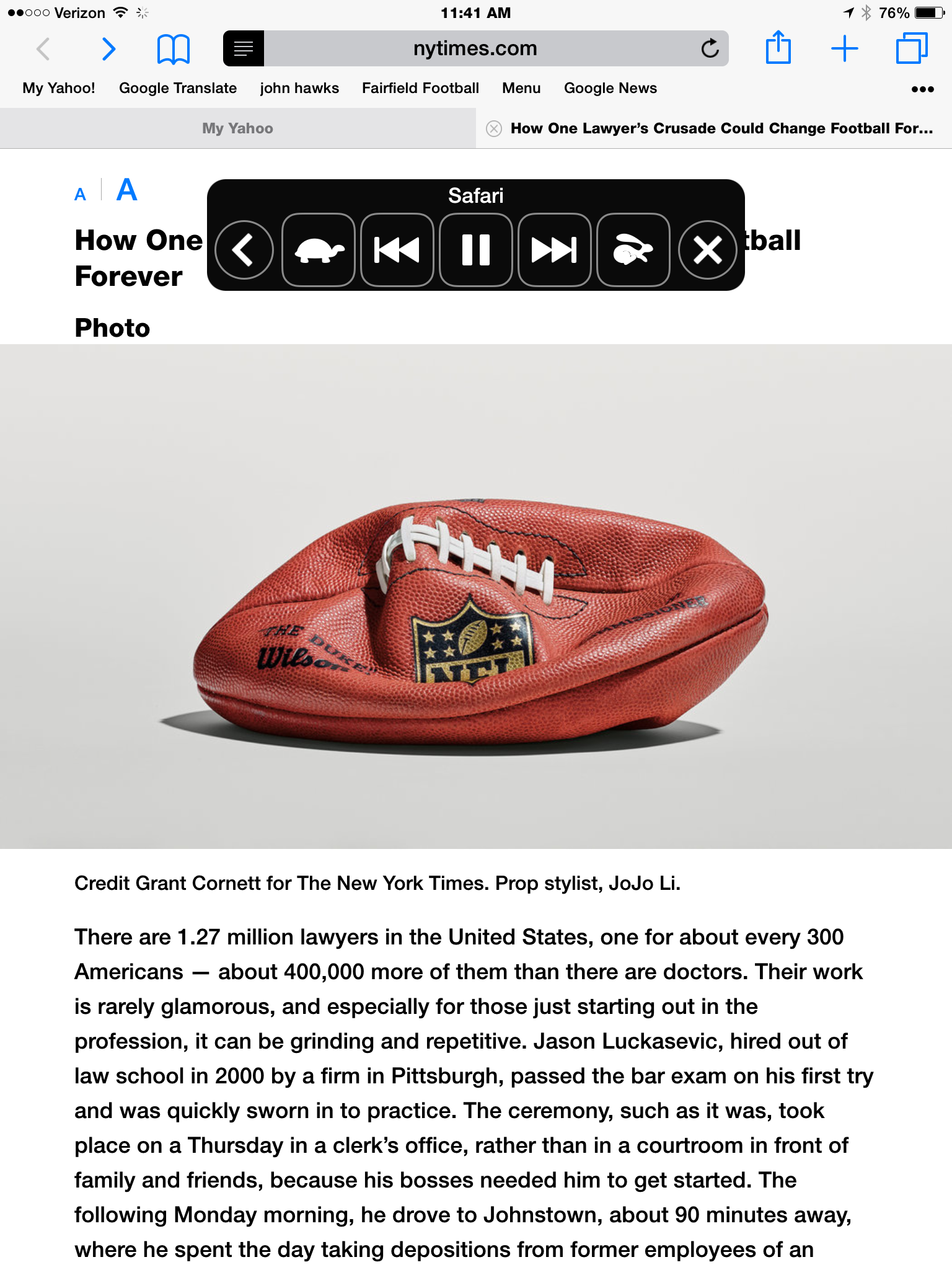 After a few seconds, this control bar minimizes to a small icon at the left of the screen, which you tap to bring back the control bar.
I first tried Speak Screen on a web page and found that it spoke every last menu item and other matter on the page I wasn't interested in. So if you want it to speak a web page, you'll want to turn on Reader Mode for that page, as I explain in this earlier tip.
I actually had some trouble with Speak Screen. It would work in my browser but not in a pdf or e-book. But if I restarted my iPad, then it would work. This happened every time I tried to switch to a different app when using Speak Screen. I eventually found out that I needed to tap on the X at the right of the control bar in the app that I was in before switching to a new app.
Also, I found that the voice of Alex in the Speech settings is much more natural, so I recommend that. Go to Settings > General > Accessibility > Speech > Voices and tap on Alex, and the new voice downloads to your device. Of course, if you're from a part of the English-speaking world other than the U.S., you'll see a selection of voices in the Voices screen for different varieties of English.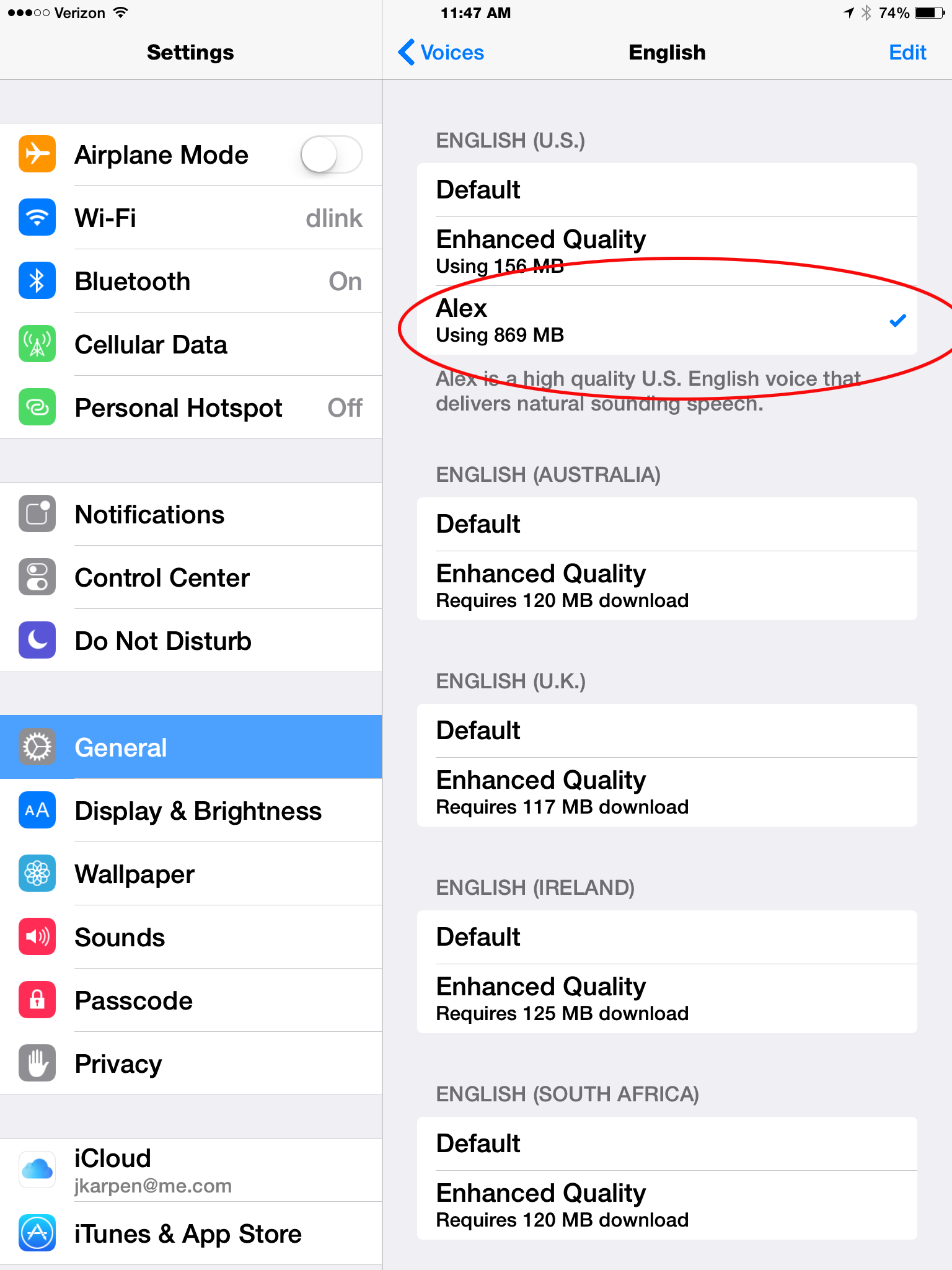 Since the Speak Screen is limited to speaking one screen at a time, if you'd like to it to read a whole book to you, you'll first need to change your iBook to one long scrolling document. You can do this by tapping on the font sizer (aA) at the top of a page and then selecting Scrolling View.