By

Abbey Dufoe
Updated 01/13/2022
* This post is part of iPhone Life's Tip of the Day newsletter. Sign Up. *
The Do Not Disturb setting is pretty handy, especially when you're at work or sleeping. This feature allows you to receive all your usual notifications, minus the disruptive sounds and vibrations that tend to come with them. But what if someone on your favorites list (like your brother, mom, best friend, etc.) has an emergency and can't get ahold of you? Well, there's an easy way to let their call pass through the Do Not Disturb barrier. Here's how to let Favorites contact you when Do Not Disturb is turned on.
Related: How to Use Siri to Turn Do Not Disturb On or Off
In order for this to work, the contact must be a part of your Favorites list in Contacts. To add someone to your Favorites, open the Phone app. Tap the Favorites tab and select the + sign in the upper left corner. Choose the person from your contacts list who you want to add to Favorites.
To allow favorites to contact you when Do Not Disturb is on:
Open the Settings app.

Tap Do Not Disturb.

Select Allow Calls From.

Choose Favorites.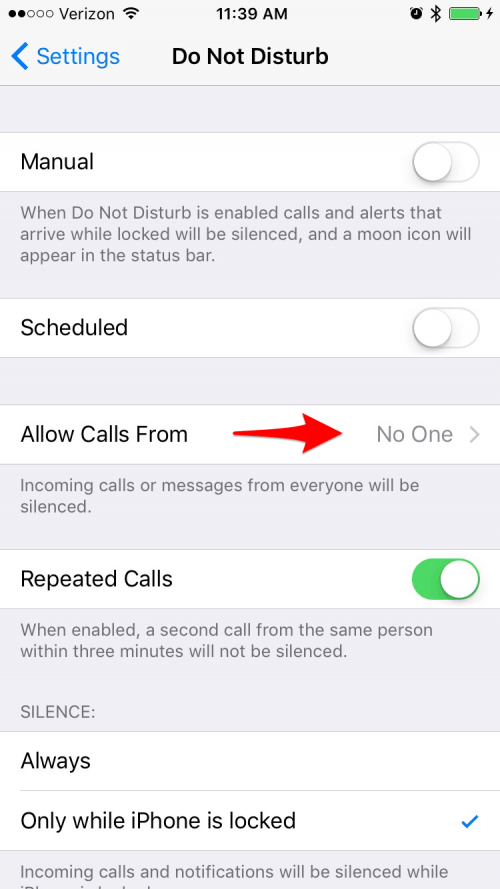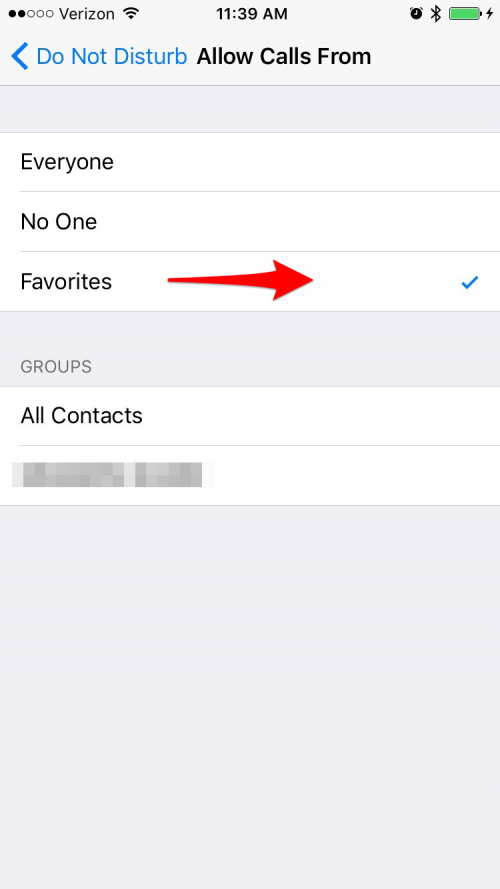 The next time your phone is on Do Not Disturb, you'll still know when your favorite people call. Another option is to create a custom Focus mode, which allows notifications from specific apps or people but blocks others for a set period of time. 
Top Image Credit: GaudiLab / Shutterstock