By

Leanne Hays
Updated 01/19/2023
It's been a weird couple of years, and as another holiday season approaches, it may still be a challenge to figure out how to bring everyone together to celebrate. With many jobs returning to in-person work, busy family schedules, and the still-looming risk of the COVID pandemic and other scary diseases, it may not be safe or possible to travel long distances. However, as we've learned over the past three years, there's still plenty of cheer to spread virtually. We've all become experts at making the most of virtual gatherings and celebrations, and I've researched some virtual ways to give meaningful gifts, enjoy activities with family far away, and help those who need your support after these tough few years.
Related: Can You Use AirPods on a Plane? (2023)
Jump To:
Get Creative–Homemade & Conscious Gift Giving
Baking, knitting, and other hobbies entered a renaissance when the pandemic began. But just because our lives have become busy again and we're not stuck at home, that doesn't mean you can't still have a super fun hobby! This holiday season, taking the time to make a gift shows loved ones you care and working on crafts as a family is a great way to make memories.

Discover your iPhone's hidden features
Get a daily tip (with screenshots and clear instructions) so you can master your iPhone in just one minute a day.
One of my favorite apps is LoveCrafts (free). You can download free and paid patterns for knitting, crocheting, needlepoint, and sewing. You can also purchase yarn or whole kits for creating fiber arts projects.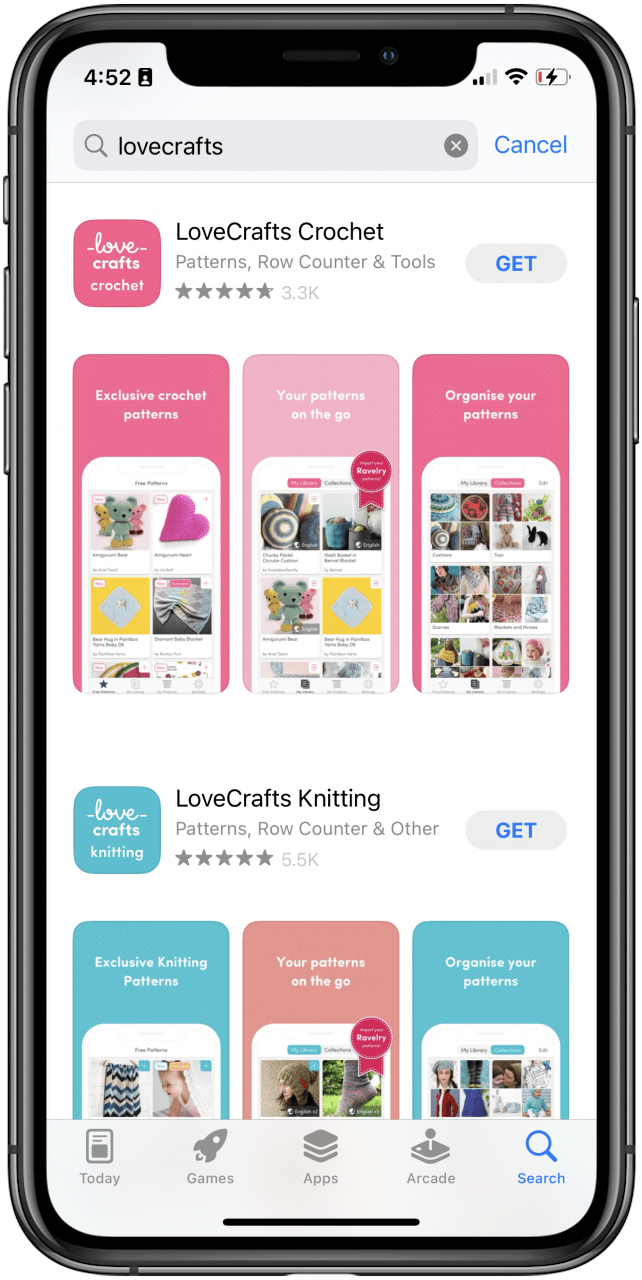 For a personalized gift that's just as fun to make as it is to receive, check out Chatbooks (prices vary). This photo app allows you to create soft and hardcover books, cards, and wall tiles with your favorite pictures. You and your family will have a blast curating your snapshots and creating these keepsakes.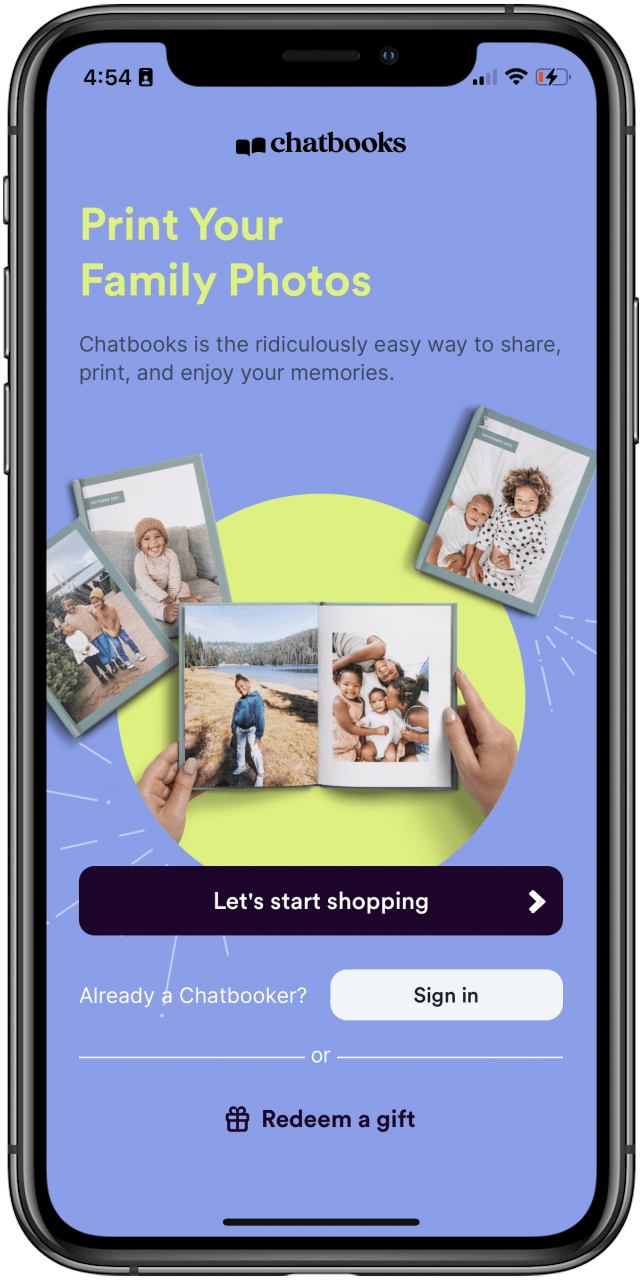 If you aren't the artsy type but still want to give a thoughtful present and even start a new tradition, may I recommend Jolabokaflod? No, that wasn't a typo. It's an Icelandic word that translates to "Christmas book flood." It's a Christmas Eve tradition where people exchange books, then spend a cozy evening reading together. Download Litsy (free) and do a hashtag search to find just the right read for each family member and friend. You'll find recommendations and reviews for historical fiction, mystery, humor, and any other category you can think of. For bonus points, order your books from betterworldbooks.com, where you'll find over eight million new and used books. A percentage of every purchase goes toward global literacy projects, and you can pay a little extra for carbon-neutral shipping.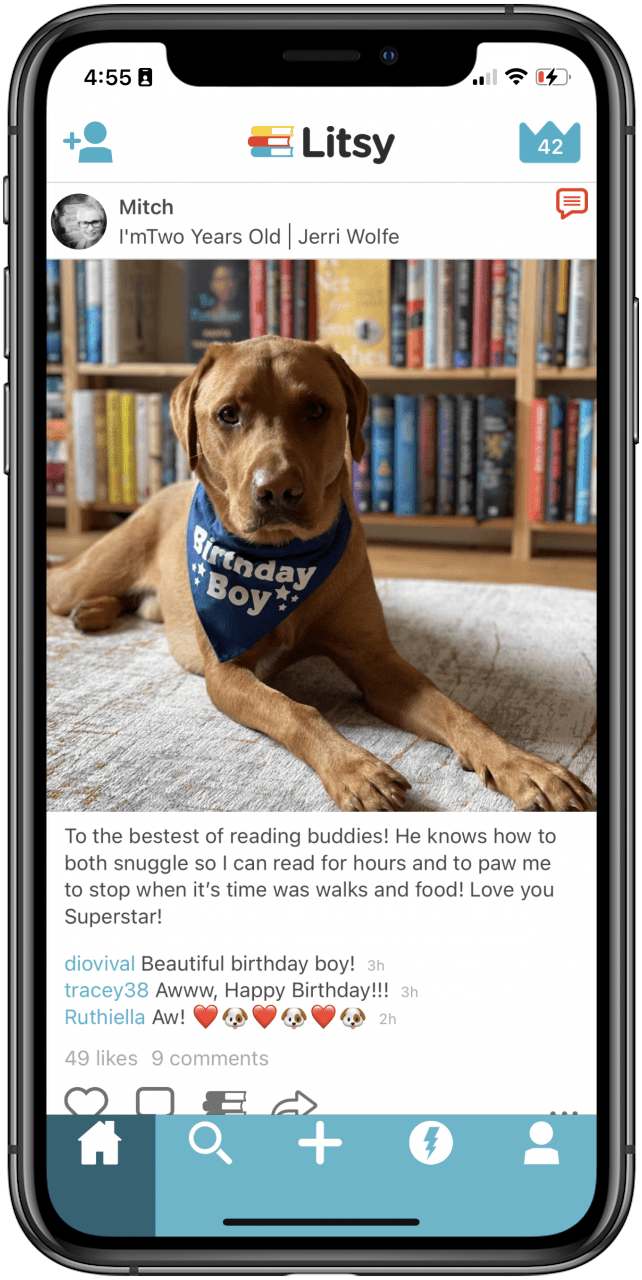 New Tradition—Get Outdoors!
Annual traditions reach across time in every direction. They give us not only enjoyment in the moment, but also something to look forward to and happy memories we can relive later on. After a few years of non-traditional holidays, we've had the opportunity to try new things. Some have even become new traditions!
Getting out in nature is a healthy way to spend time with loved ones and burn off pent-up energy. Even in winter, there's lots of fun to be had on the trail as long as you bundle up and take the proper precautions.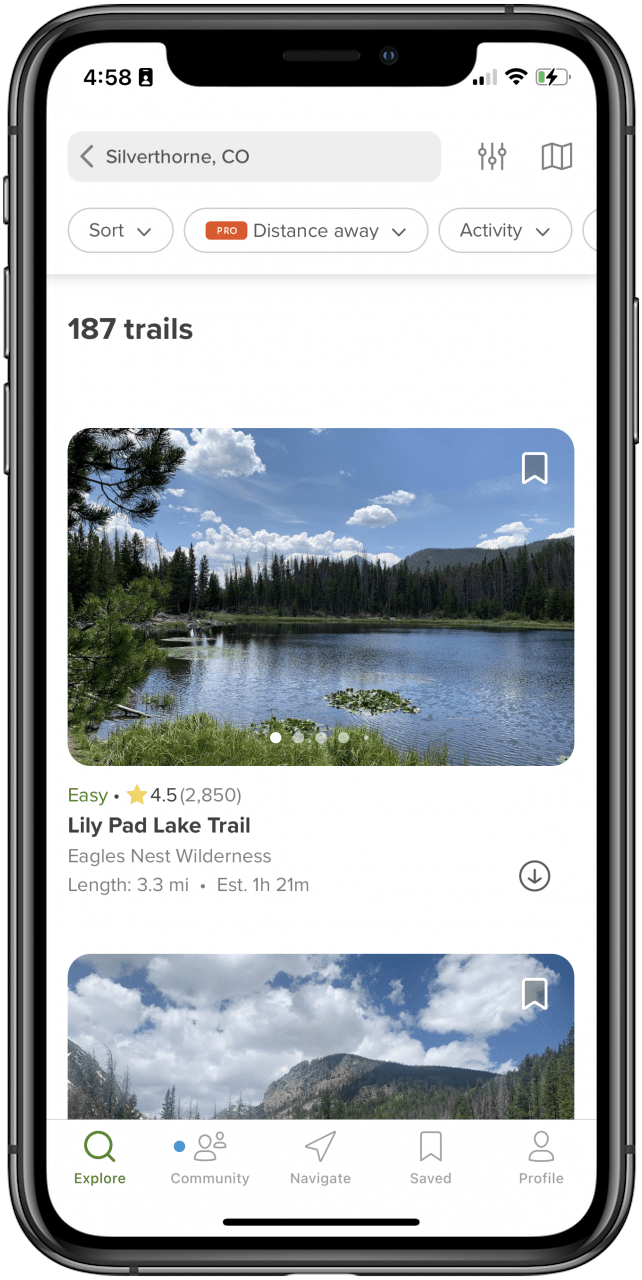 Download the AllTrails (free) app and discover over 100,000 trail maps with reviews and photos. You can choose trails for walking, biking, or running, find out if they're suited for kids and the elderly, and whether or not you're allowed to bring your dog along. Once you've found your trail, be sure to check your favorite weather app. My personal favorite is WeatherBug (free) because it offers extreme weather alerts and a severe storm risk map.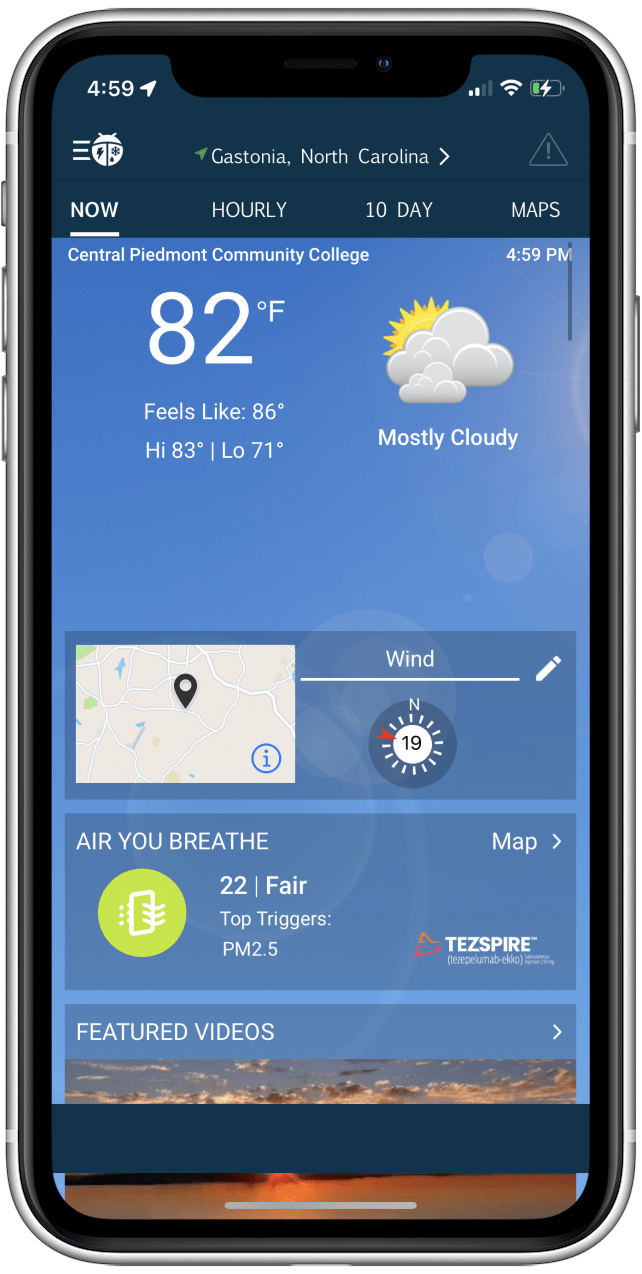 Turn every walk into a treasure hunt with the Geocaching app (free)! Geocaches are small prizes that people hide for fellow players to find. Challenge yourself with a map, compass, and clues to track down geocaches. The sky's the limit on what you might find. Try creating and hiding caches for others to discover. Download wikiHow (free) for tutorials on everything from rock painting to jewelry making, to whittling. Your geocaches will be the stuff of legends!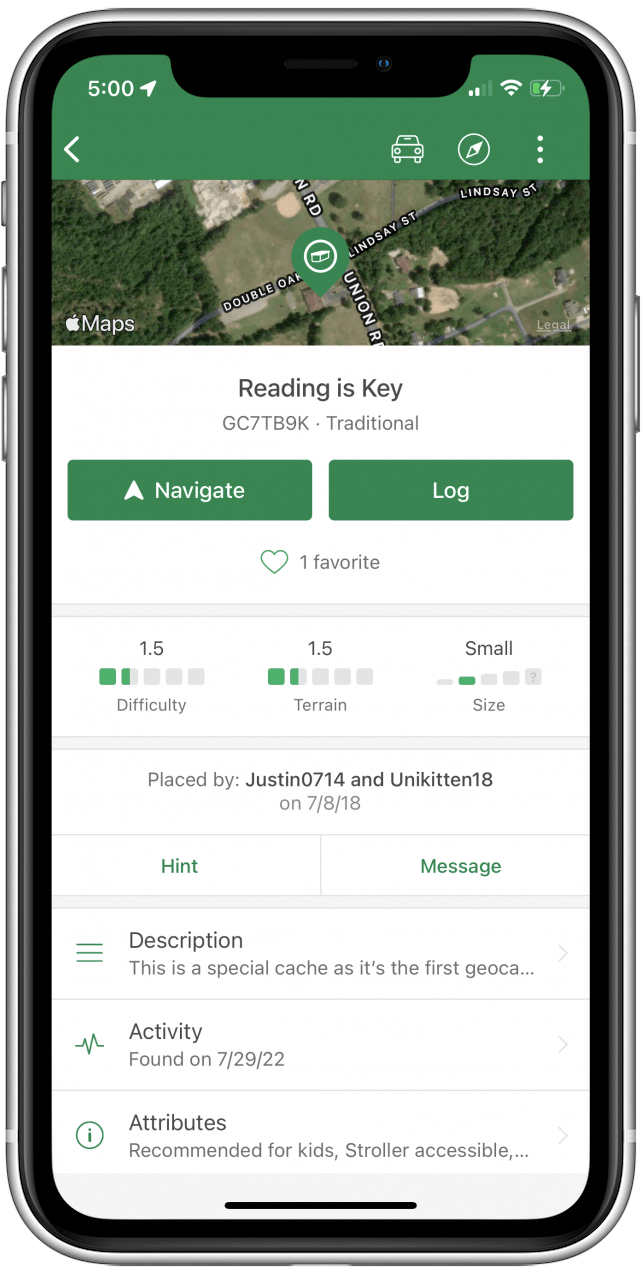 Give Back
These last few years have hit the economy hard, and there's need everywhere you look. If you're fortunate enough to have money to donate, make sure you're giving to a reputable organization. Charity Navigator, although no longer an app, is here to help. Look up any non-profit and you'll see how much is spent on administration, fundraising, and CEO salary, as well as other metrics. I learned that one of my favorite charities, Heifer, has an excellent donation-to-overhead ratio, but the CEO makes over $400K a year. Disappointing, but now I have the information I need to compare it with other charities.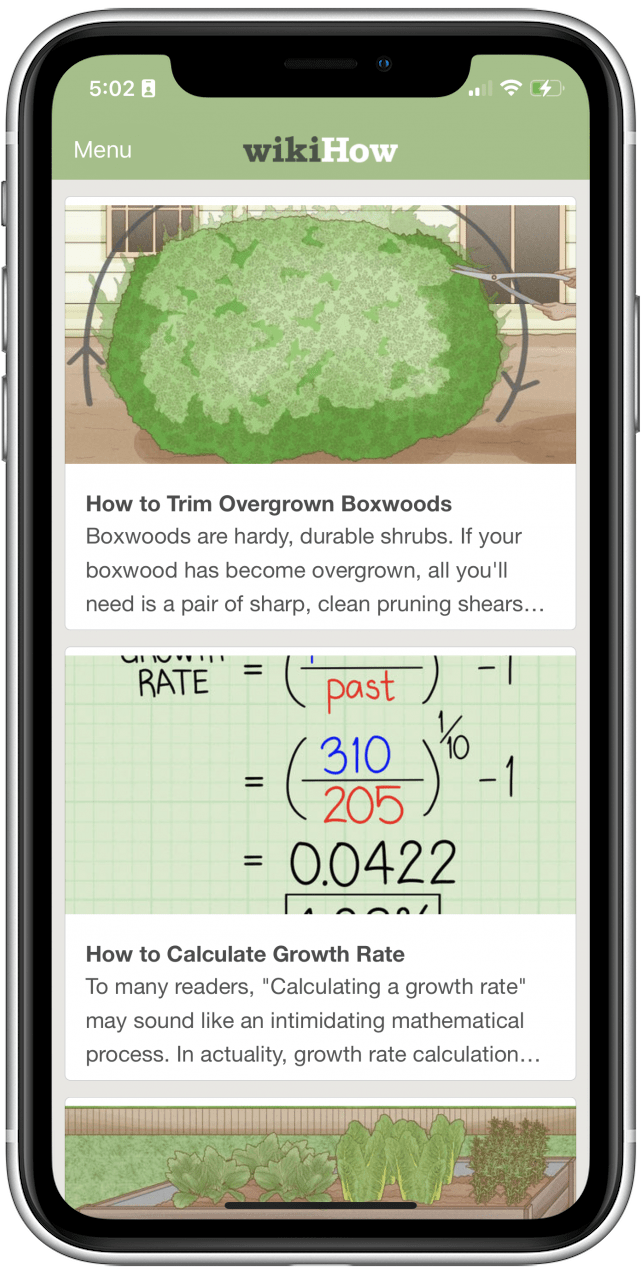 If you'd like to donate time as well as money, Golden Volunteer Opportunities (free) will provide a list of possibilities in your area. You can even volunteer virtually with lots of online options! I found a really fun gig transcribing historical documents for the Smithsonian, and my kids are looking forward to watching penguin cams and tagging the birds to help scientists understand their habits. Golden lets you log your time, share activity, and even learn the value of the time you donate in dollars.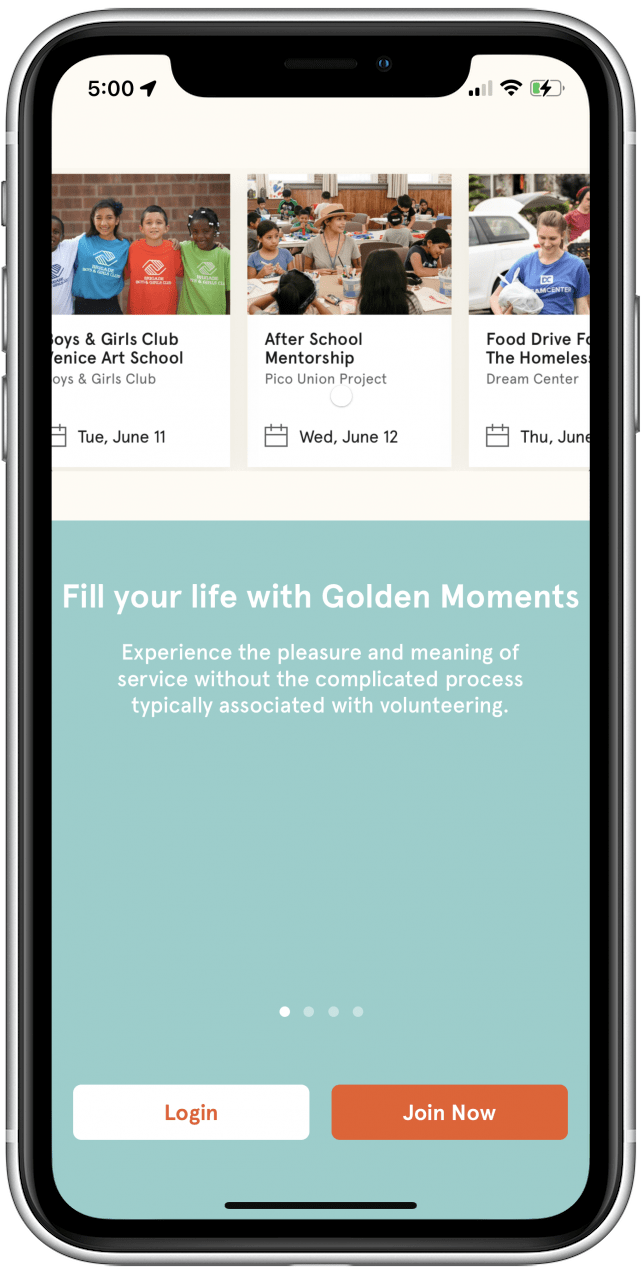 However you and your family spend the holidays this year, I wish you peace, joy, and health! Let me know if you're still celebrating virtually this year, how your celebrations went, what books you loved, and if you found any apps or charities you'd recommend to our other readers.