By

Abbey Dufoe
Mon, 03/09/2015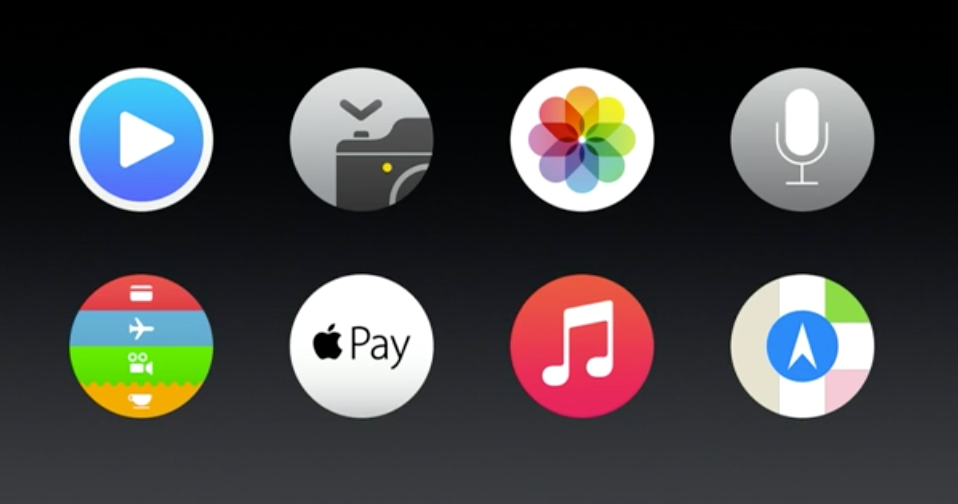 Thanks to the Apple Watch, we can now get apps everywhere—from our MacBooks on our lap and the iPad on the desk, to our iPhones in our hands and our Apple Watches on our wrist.
With this comes the iconic slew of apps that are bound to come flooding into the App Store once the App Store hits wrists on April 24th. WatchKit came out in November and has allowed developers to gear up for the Apple Watch release. Watch users will be able to manage apps from a dedicated section of the iPhone App Store and with an iPhone app.

Discover your iPhone's hidden features
Get a daily tip (with screenshots and clear instructions) so you can master your iPhone in just one minute a day.
There are three ways users will be able to interact with apps on the Apple Watch: WatchKit apps (launching an app from the home screen of their watch), actionable notifications (much like push notifications, the wearer can interact with a notification immediately or push it to the notifications screen to check later), and "Glances" (provide alerts to Watch users).
So what kind of apps will be available?
Of course, there are native apps, all of which are available on the iPhones 6 and 6 Plus. Check stocks, peruse the weather for the week, create reminders in the Reminders app, and access tickets in ApplePay. You can also send messages with pre-programmed blurbs or use dictation to create a message. Yes, people will be talking to their wrists, especially because you can also accept phone calls if you wish! With the new "Glances" feature, Apple allows you to check things very quickly. Just swipe up for weather, calendar, music, and heart rate.
The health and fitness companion built into the watch reminds you if you've been sitting too long and sends you a report of how you did, fitness wise, that week. It also includes calories consumed and a fitness tracker.
With "Digital Touch," Apple introduces interactive notifications you can send to your friends. Send a sketch to a friend, or just tap your watch to get your friend's attention, if they have an Apple Watch of course. You can also send your heart rate to a friend (awwww).
The apps mentioned during the Keynote—CNN, Shazam, ESPN, Instagram, and Uber—can be used with "Glances." This gives you the ability to check third-party apps quickly, too. 
In the keynote, apps like Instagram and Uber looked like a simplified version of the iPhone app. This is something that Apple Watch users are going to have to get used to. 
Here's a list of some apps that will be available in April:
Fitness/Health: Nike+Running, Green Kitchen, The Whole Pantry, Strava, MayoClinic, LifeSum, Runtastic
Social/News: Instagram, Twitter, CNN, NPR One, Shazam, CNN, NYTimes, 
Productivity: Evernote, eBay, PayByPhone Parking, SalesForce, Invoice2Go
Shopping: Target, OpenTable, Mint Personal Finance
Games: ProcreatePocket, Rules, PlayKids, BoxPop
Travel: Starwood Hotels and Resorts (you can use your watch as a keycard at a hotel!), American Airlines, Trip Advisor, Expedia, 
Sports: MLB.com, ESPN
Other: Sky Guide, DarkSky, Fandango, Babbel
For a full list of Apple Watch apps featured on the Apple website, click 
here
. Let us know which apps you're most excited to use!